Aviation
Get more with myNEWS
A personalised news feed of stories that matter to you
Learn more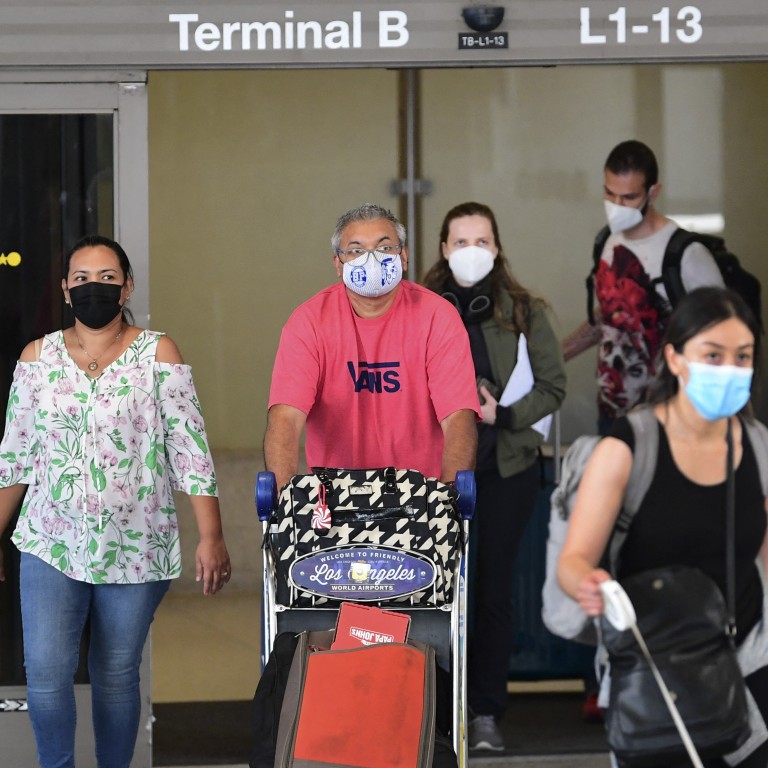 Where you can fly right now: US grabs lead from China, with EU playing catch-up
Domestic travel has become an almost routine experience in the US, save for face masks, with the capacity for flights rising to 84pc of 2019 levels
China's world-leading aviation rebound has been blunted by a recent Covid-19 outbreak in Guangdong, while Europe is far behind but expecting a summer recovery
The United States has taken the lead in the global aviation recovery from China, where a Covid-19 outbreak in Guangdong province has undone months of steady growth in air traffic.
Airlines in the US are taking advantage of a vaccine rollout that's reached 52 per cent of the population. Looser restrictions have made domestic air travel an almost-routine experience, save for the face masks, with capacity for flights within the country at about 84 per cent of 2019 levels, based on data from flight-tracking firm OAG.
In the European Union, the reliance on inoculations will be put to the test in coming weeks, as governments begin to ease restrictions on movement within the bloc and individual countries reopen transatlantic links. Government officials in Britain, where the Delta variant has become dominant, have already backtracked on a loosening of border rules, drawing the ire of airline executives.
"There's going to be a sort of bumpy exit but the direction is undeniable in terms of traffic being restored," KLM chief executive officer Pieter Elbers said in an online event on Wednesday. He said he expects European traffic to approach the levels of US and Chinese domestic markets within three to four weeks.
Until recently, China set the standard, with domestic travel powering a comeback that's stood above 2019 levels for most of this year. After bringing the virus under control in the first half of 2020, the world's most populous country was able to quickly restart its economy and went on to displace the US as the world's largest air-travel market.
That progress has reversed with the arrival of the Delta variant of the coronavirus, first identified in India.
Officials in Guangdong instituted a lockdown
 late last month, requiring people to show a negative Covid-19 test before leaving the capital, Guangzhou, a major hub for transportation, manufacturing and shipping. Now more overall capacity is being offered in the US, based on OAG data.
"Asia finds itself in a difficult position, with some short spikes occurring and also the vaccine rollout in many markets behind the rest of the developed world," said John Grant, chief analyst at OAG.
The curbs have dragged down airline activity, with Guangzhou-based China Southern Airlines feeling the brunt of the drop-off. Just last year, Guangzhou Baiyun International Airport knocked Hartsfield-Jackson Atlanta International off its perch as the world's busiest hub. 
Global aviation capacity stands at 60 per cent of 2019 levels, according to Bloomberg's weekly flight tracker, which uses OAG data to monitor the pulse of the comeback. The US has pulled up the average, with airlines adding seats, raising prices and ordering more planes to keep up with the rebound ahead of the peak summer travel season.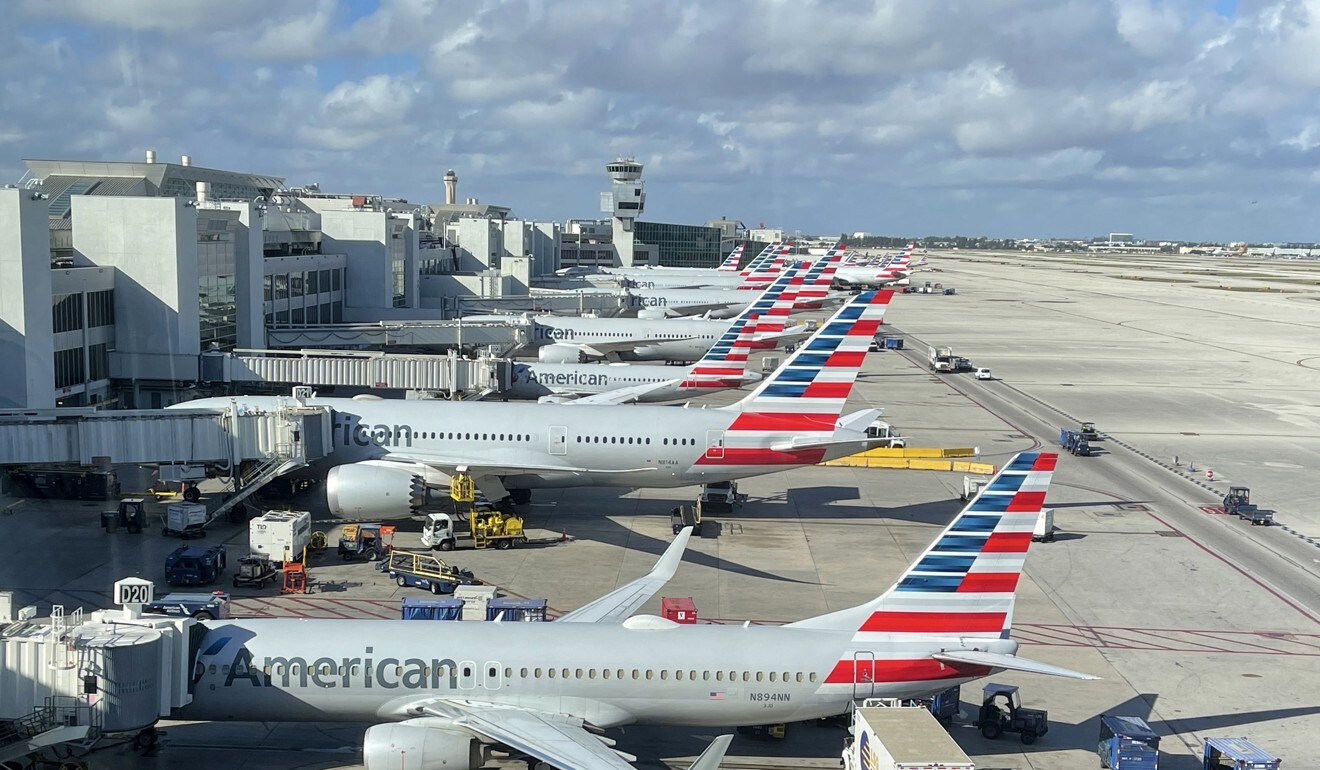 Despite China's drop, airline capacity there is still off less than 1 per cent compared with pre-pandemic levels, leaving it well ahead of all major aviation markets by that measure. While the US gap is shrinking, activity there remains 20 per cent below 2019 levels. Europe has awakened from near dormancy as countries like France start to loosen border controls, though it is still down 59 per cent.
The two leading aviation markets have taken different approaches to controlling the outbreak and getting their economies back on track. The US has focused on rapid vaccine deployment while China instituted strict lockdowns to quickly quell the disease in early 2020.
China has since had periodic flare-ups that led to targeted lockdowns and restrictions on movement. Air traffic suffered a hit this February, during the peak travel period of Lunar New Year, when the government encouraged people to stay at home as it tried to stamp out an outbreak in the northeast.