Ramadan
Get more with myNEWS
A personalised news feed of stories that matter to you
Learn more
The crowds are back in old Delhi for the first public Ramadan celebration since the Covid-19 pandemic began, and life has returned to its streets
Ramadan, the Muslim holy month of fasting, is under way – the first Indian religious festival being celebrated since Covid-19 restrictions were eased in March
'The return of the crowds is a good sign,' one kebab seller says. But another says: 'If you talk about sales, it is not satisfactory at all'
It is approaching 5pm and the roads around Delhi's Jama Masjid, one of India's largest mosques, are packed with people.
Keepers of kiosks and shops that sell clothes, caps, cold drinks or snacks are straightening their wares.
In the mosque's courtyard, devotees are trying to find space, even though iftar – the breaking of the day-long fast observed by Muslims during
Ramadan
(a holy month of fasting) – is still 90 minutes away.
Families gather around spreads of food and juices laid out on the ground, waiting for the signal to end their fast. A few pray as children charge around, women chop fruit and youngsters take selfies.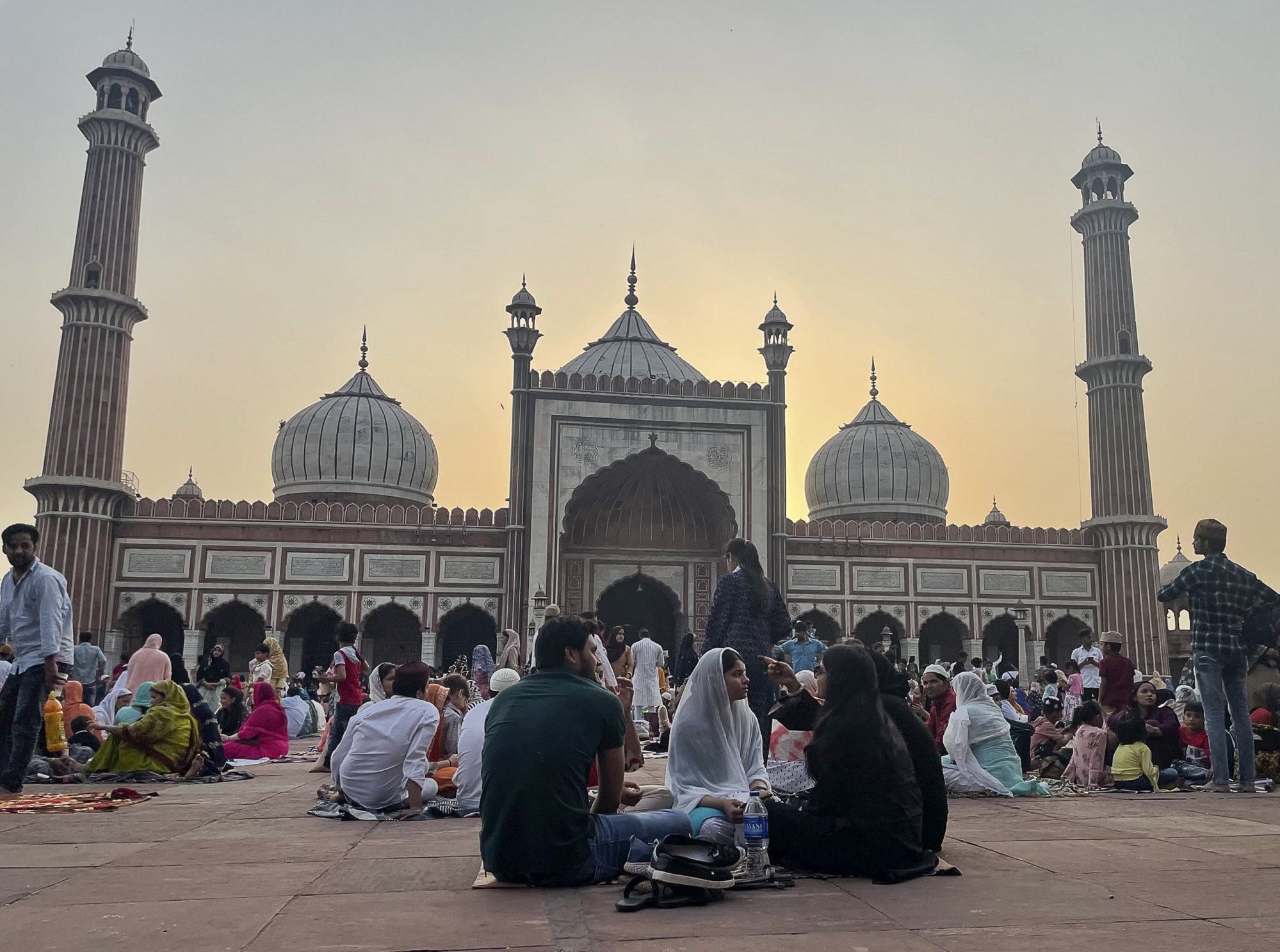 Given the signal – the setting off of two firecrackers followed by a prayer by the Maulvi (priest) – the faithful break their fast, or roza, with dates and water. Having consumed pakora (fritters) and sherbet (flavoured milk or water), the men move to the inner courtyard to offer prayers.
A few minutes later, they return to their families and sit down on mats spread over the sandstone floor. The Jama Masjid courtyard becomes a sea of picnickers.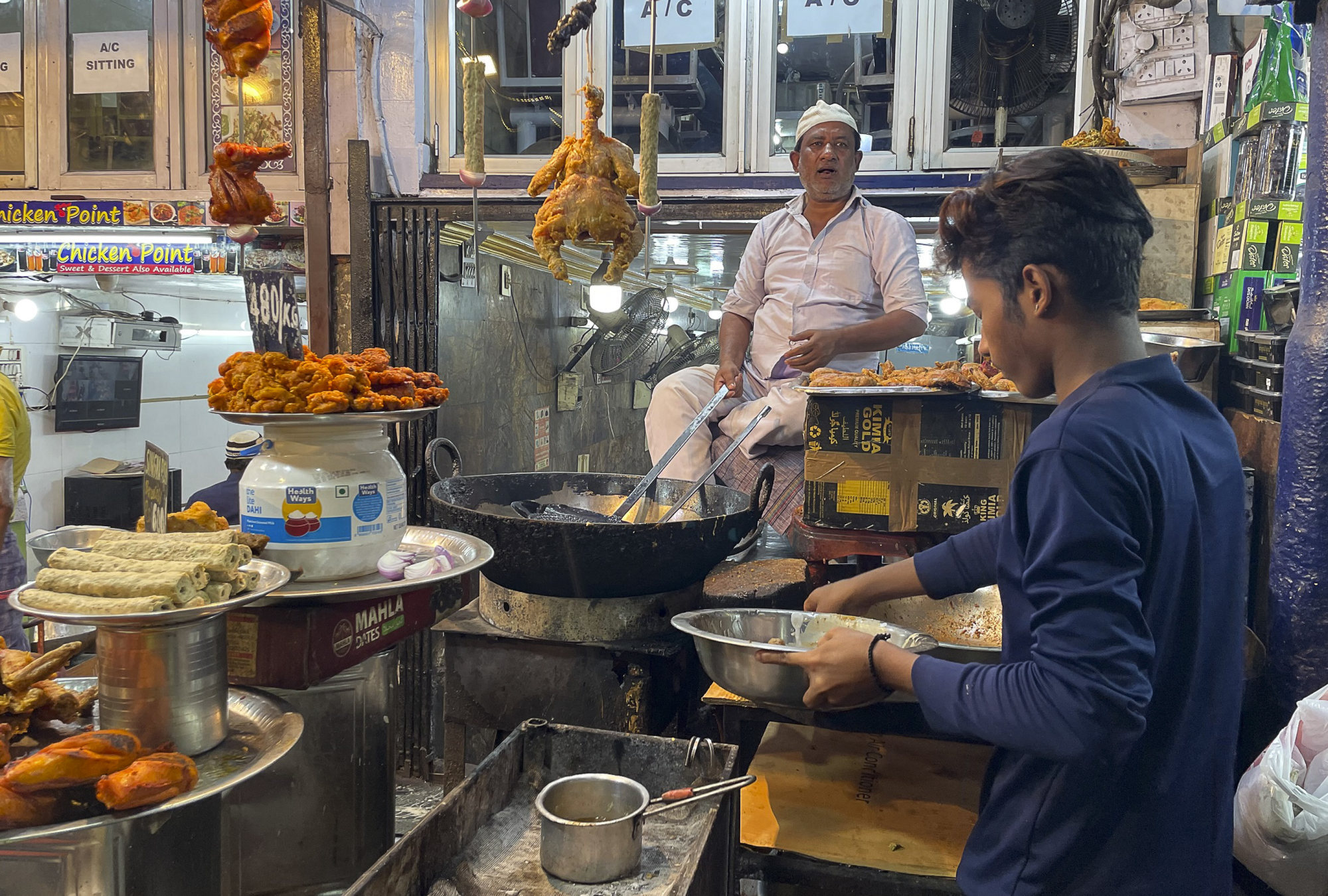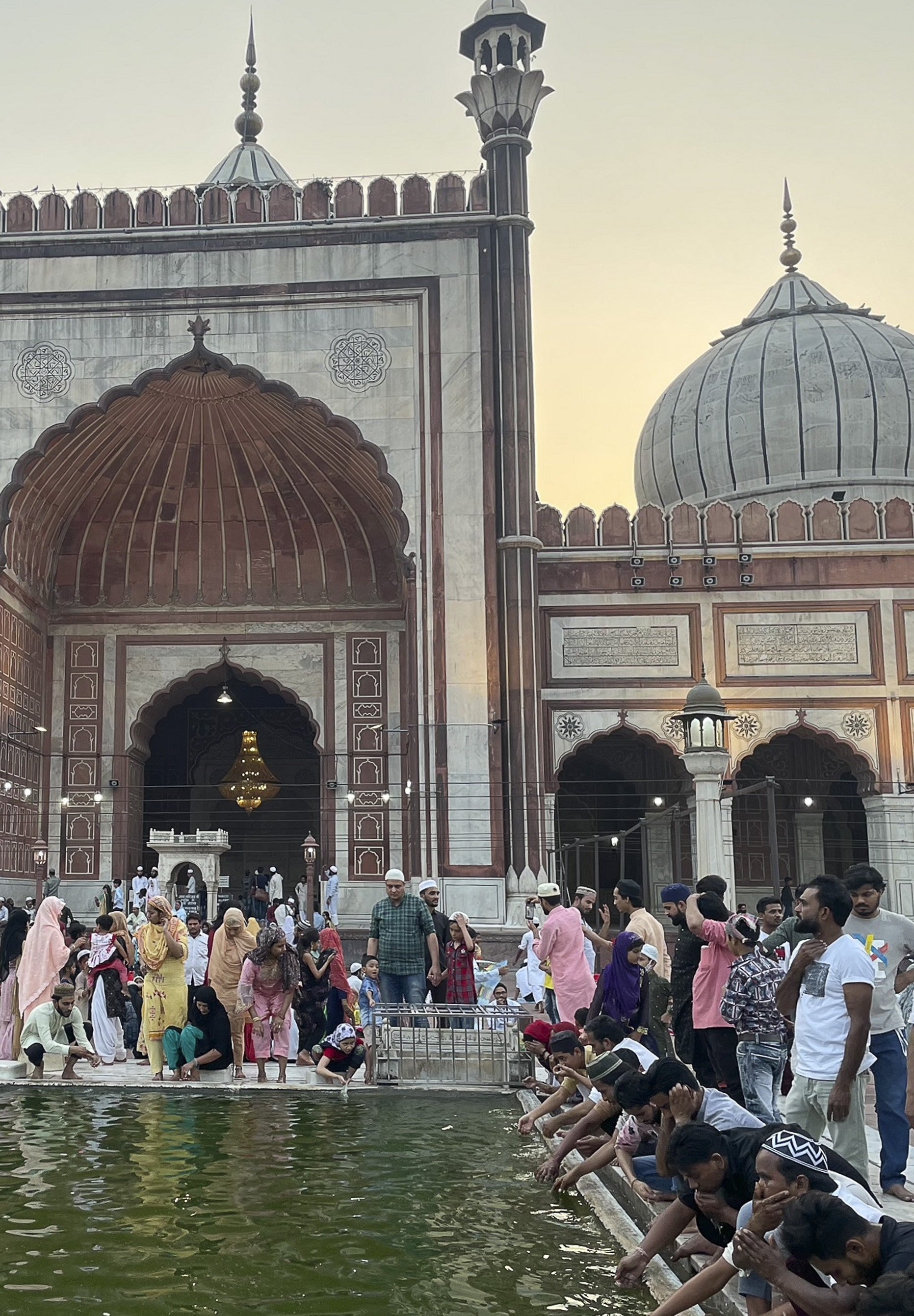 The ritual will be repeated every day during Ramadan, which runs until May 2, and this year's observance is extra-special, because it's a release from
Covid-19 restrictions
.
Festivals in India, for all faiths – be it Diwali, Eid, Christmas or the Sikh celebration Gurparab – involve feasting, gathering to socialise and pray, and exchanging gifts and confectionery. However, this fervour has been missing for two years, as pandemic restrictions compelled everyone to stay at home.
The past two Ramadans were celebrated quietly in Delhi – a city of about 2.2 million Muslims (in an overall population of 32 million) – the Jama Masjid's imam (its prayer leader) having asked his congregation to pray from home.
"The return of the crowds in the mosque is a good sign," says Faizan, who sells kebabs outside the Jama Masjid. "This is what makes the celebrations even more special this year."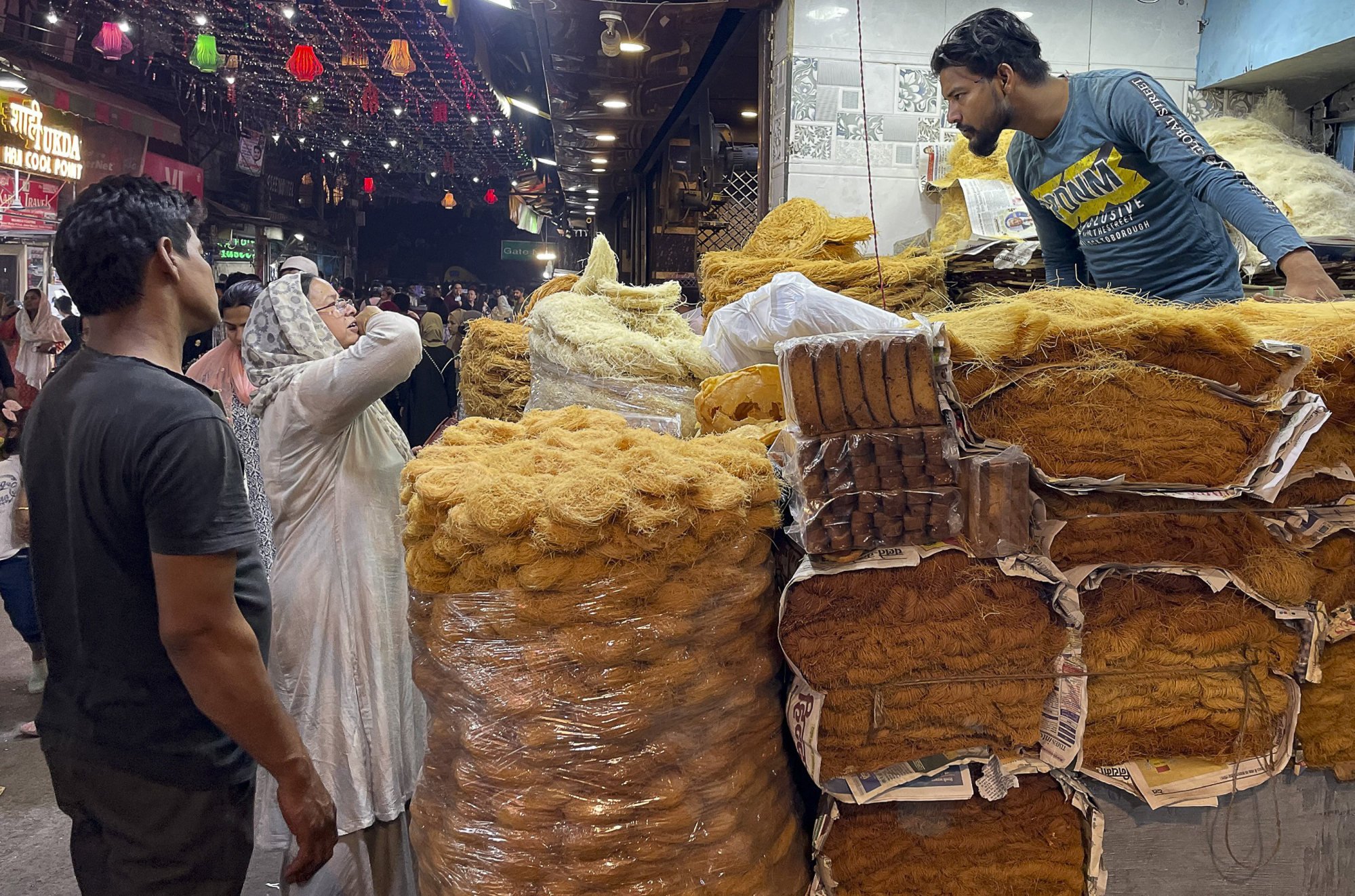 Ramadan is the first of the country's main festivals to be celebrated freely since Covid-19 restrictions were relaxed across India from March, and people have been out in droves celebrating the month-long festival.
Nowhere is the relief being felt as keenly as in the old quarters of the capital.
Delhi's walled city, built in 1639 by the Mughal emperor Shah Jahan, is known for its food and architecture, not least the Red Fort, the Jama Masjid and the five (of 14) 17th-century city gates that still stand.
According to India's Ministry of Tourism, around 21.6 million domestic and 1.8 million foreign tourists visited Delhi in 2019, and almost 90 per cent of them would have visited the walled city. Walking tours were a common sight.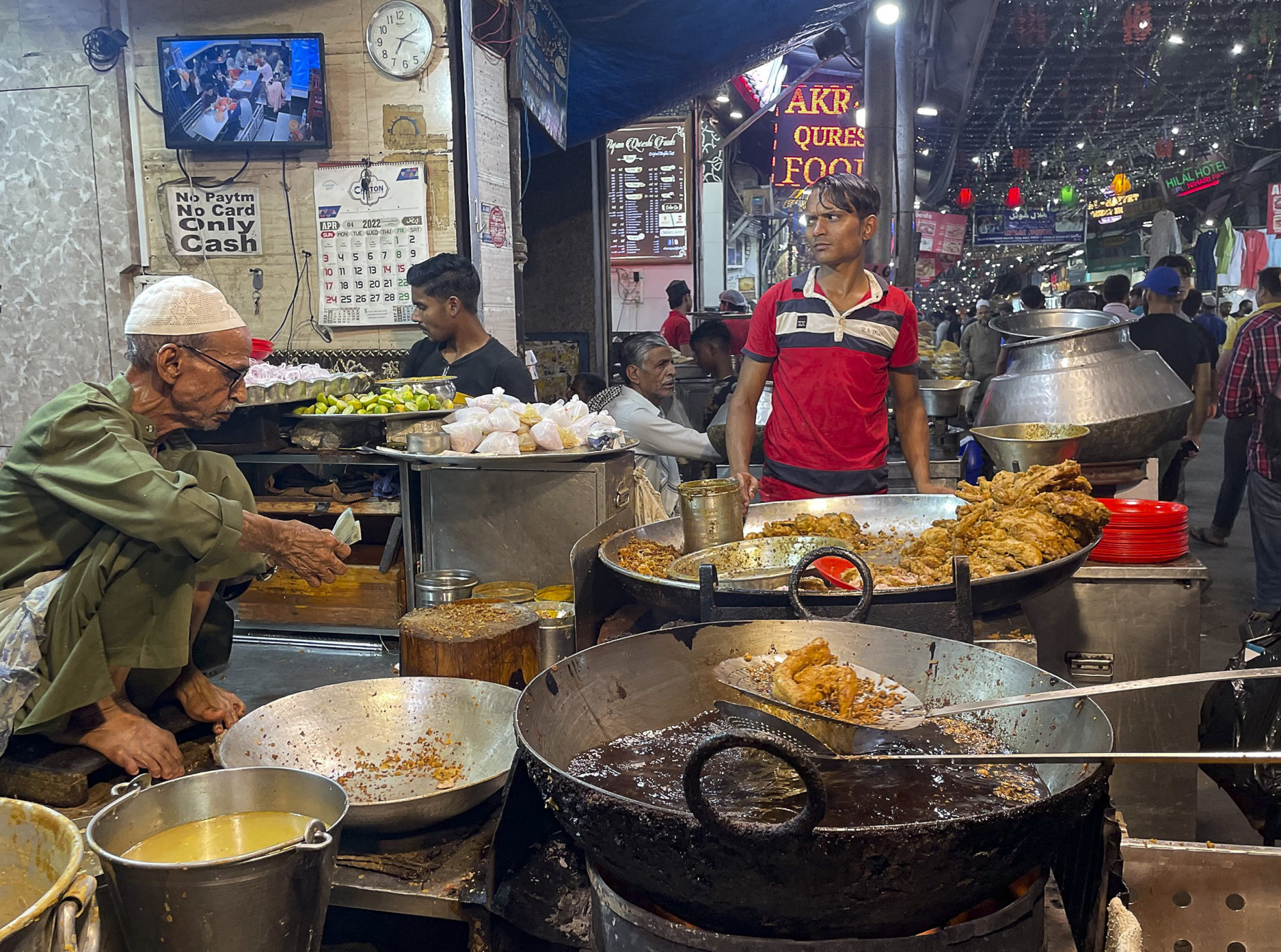 Although regular flights into India resumed on March 27 and the government has restored all tourist visas, it's too early to see the effects of those relaxations in Delhi. Domestic visitors are making up for the shortfall of foreign visitors, but not all shopkeepers are feeling the benefit.
"It is heartening to see the hustle bustle in the area," says Shahnawaz Khan, who sells kebabs just outside the mosque gate. "But if you talk about sales, it is not satisfactory at all. It can't match the year 2019, when we barely had time for meals."
Sharif Ahmed, who sells
biryani
, agrees and suggests the reason for poor sales is that people have yet to recover from the economic effects of the pandemic. Some lost their jobs, and medical bills have wiped out the savings of others.
However, Mohammad Rafiq, who has a garment shop in the area, hasn't given up on Ramadan. "Since it is just the beginning of the holy month, things may pick up in the coming weeks."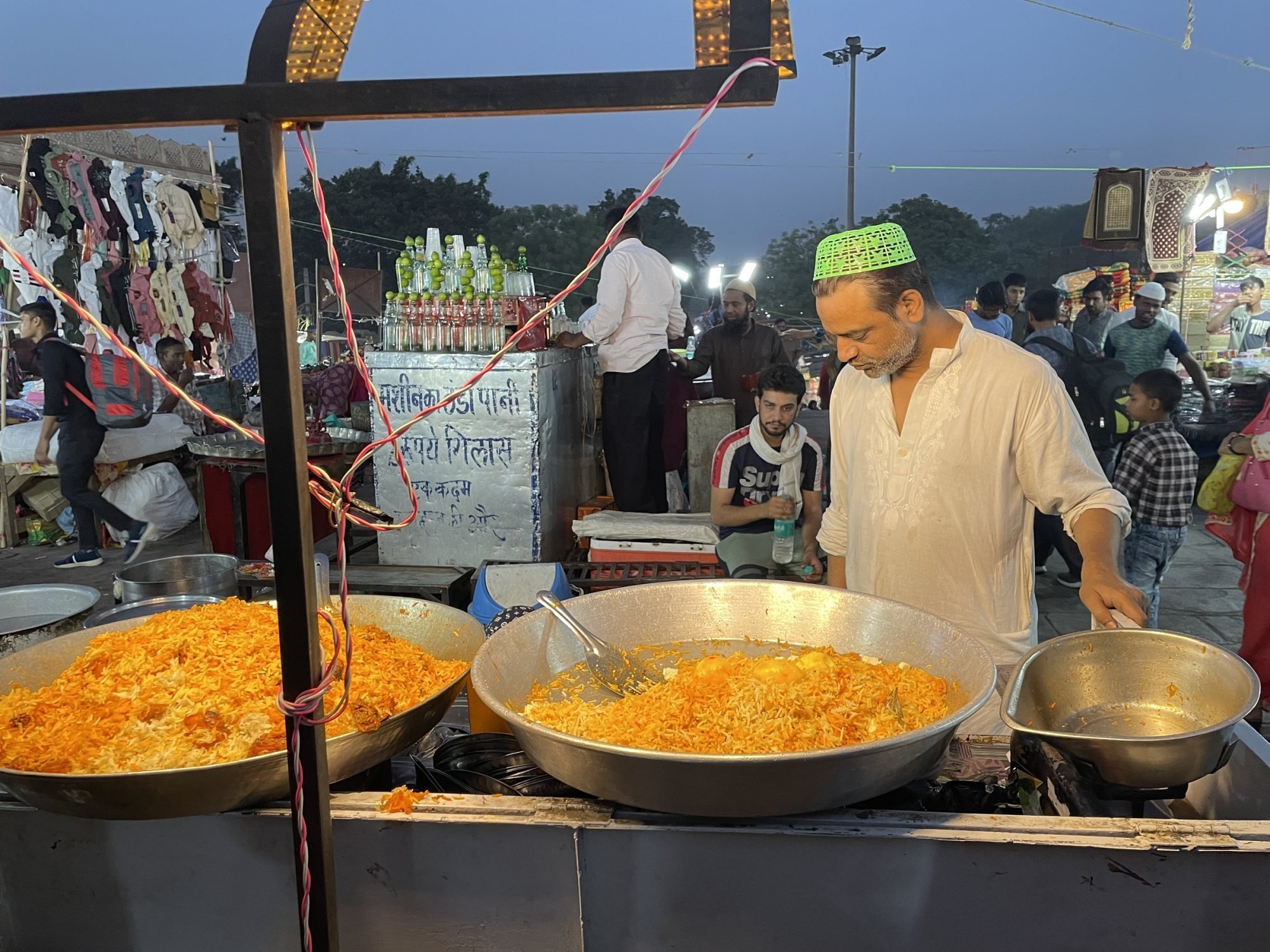 The streets of old Delhi – inhabited mostly by Muslims and once known as Shahjahanabad – have taken on a fiesta-like air, festooned with lights and decorations. As twilight falls, the aromas become irresistible.
"We, a group of friends, try to come here at least once during the month of Ramadan," says Gaurav Yadav, who works in IT. "Our main purpose is to sample its delicious street food like kebab, haleem and, of course, vegetarian items too.
"Coming here during the holy month has its own advantage as a number of food stalls are up [in addition to] the regular restaurants."
Following evening prayers, shops selling pakoras, fruit and juice begin to heave. Plates of
seekh kebab
(kebab on a skewer) and salad, steeped in chutneys and butter, are dished out at speed at the Quereshi Kabab shop.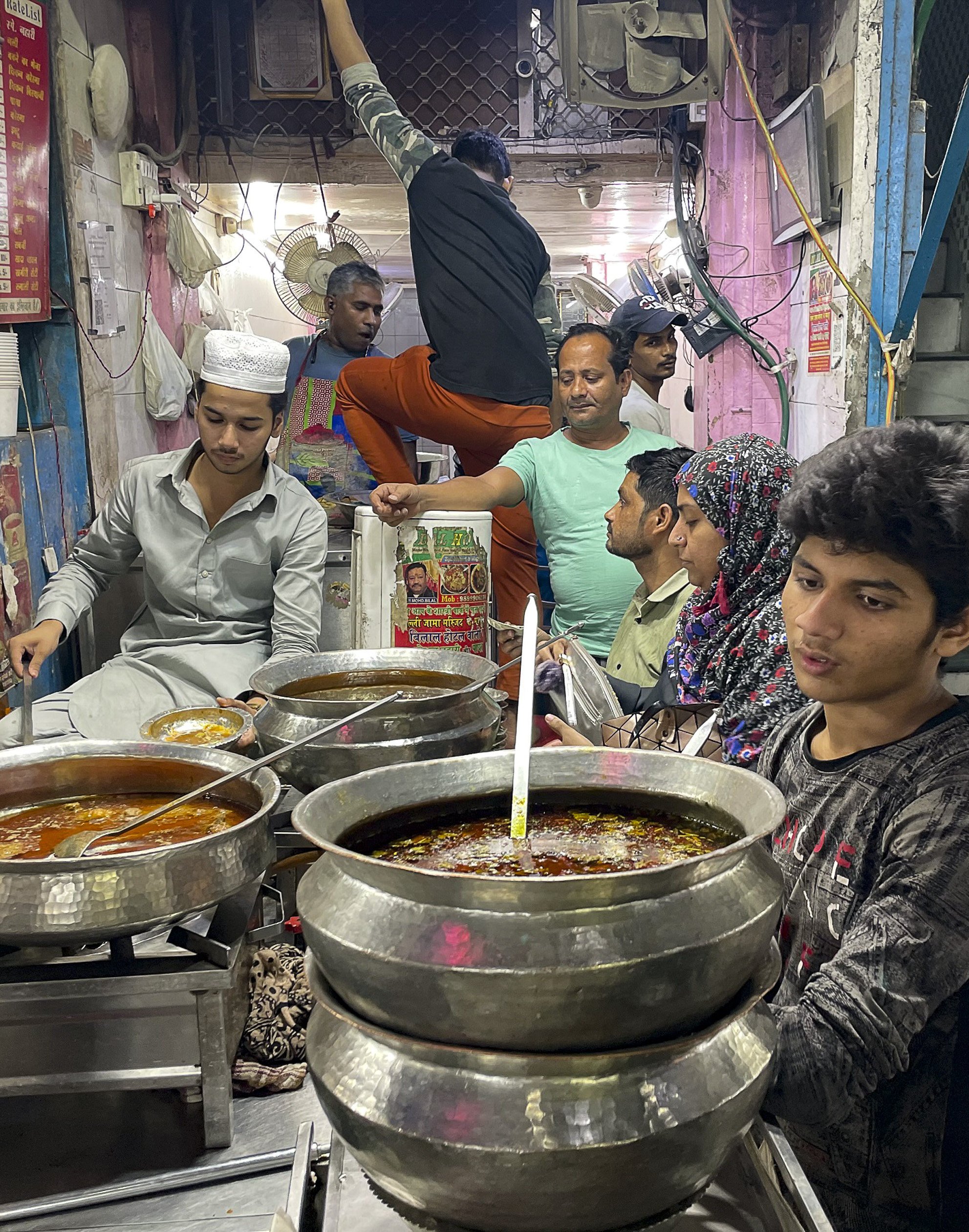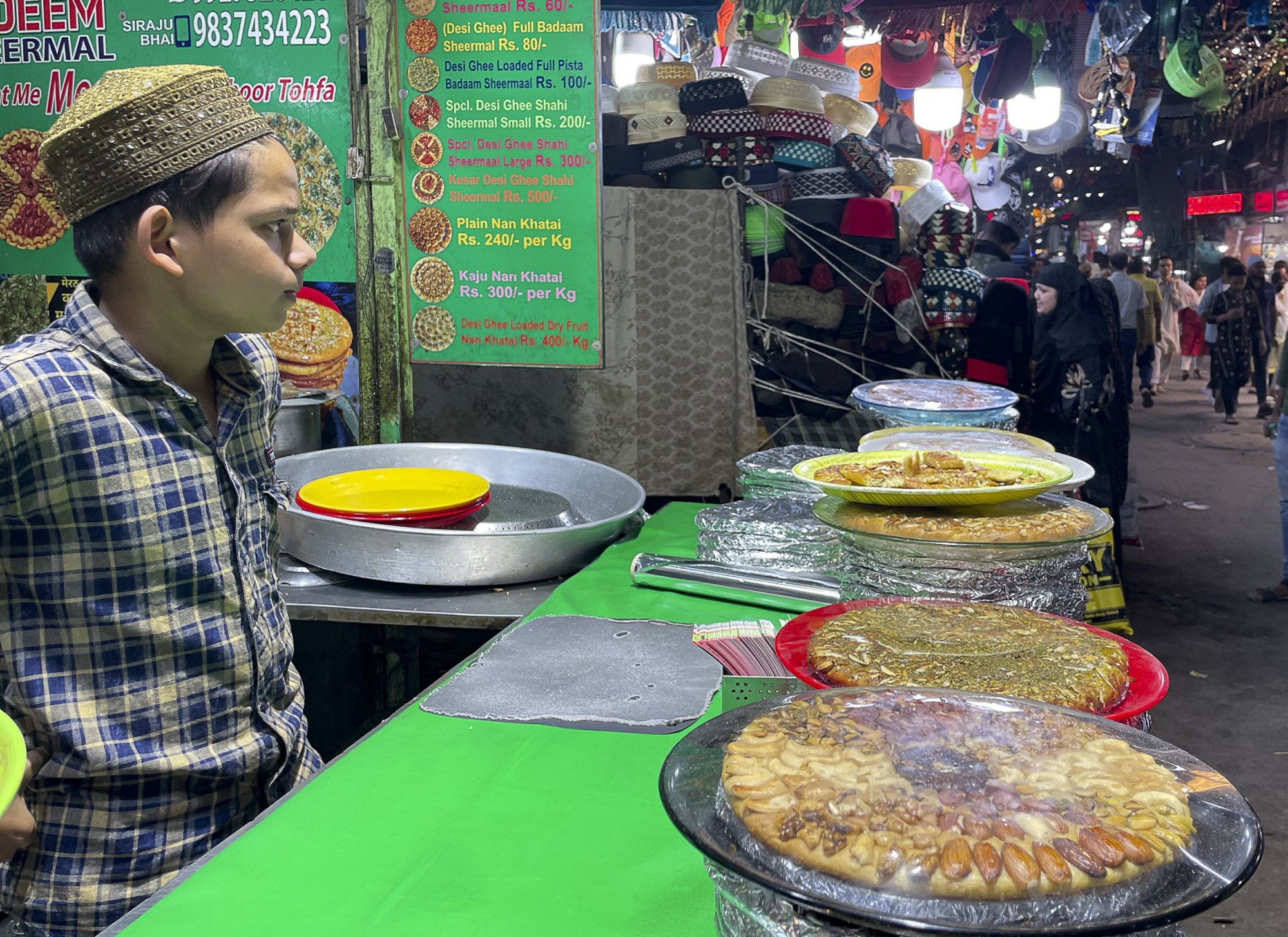 Karim's, a restaurant that began as a small outlet in 1913 to feed labourers, is a popular end point for guides leading food tours of the area. Just outside Jama Masjid, the restaurant serves some of the best Mughlai cuisine and other non-vegetarian food in the country, and its mutton kebabs and kormas and chicken Mughlai, are as popular as ever.
Leaving the vibrant, sense-arousing lanes of the walled city is a reminder of what the pandemic denied people for two years. The Ramadan crowds this year are a potent sign of life returning to the streets of Delhi.