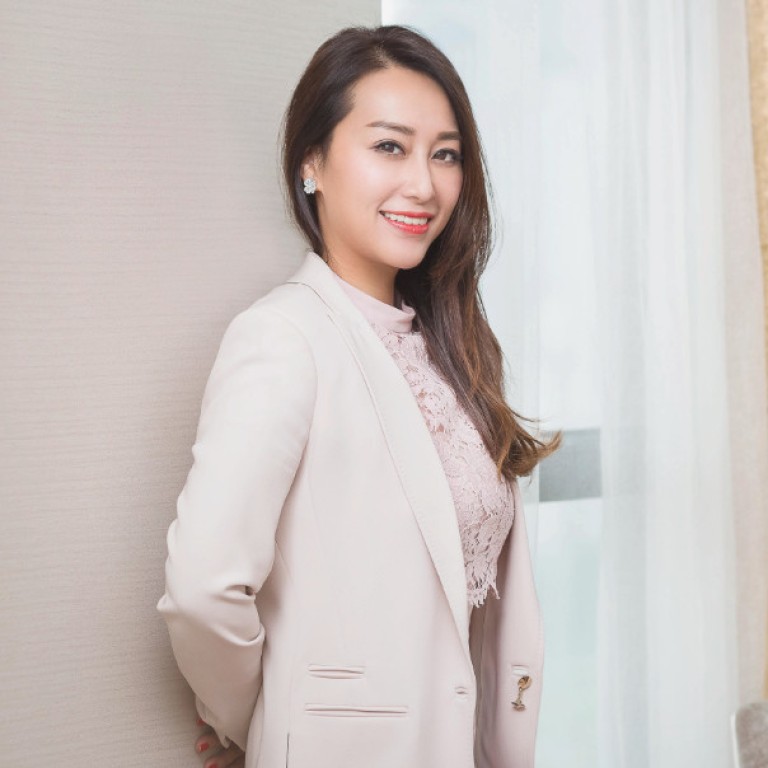 Travel and tourism are changing, says boss of Hong Kong hotel group Dorsett, which is adjusting its offerings in response
The pandemic has changed hotel guests' expectations in areas such as sustainability and local experiences, Dorsett International president Winnie Chiu says
The group's new apartment-hotel concept, Dao by Dorsett, which opens in June in London, caters to rising demand for longer stays
With a hotel in the Chinese city of Wuhan as well as several in gateway cities across Asia, Dorsett International was one of the earliest hospitality groups to witness what would become known as Covid-19 and its effect on the industry.
"The first sign for us was really right in the beginning [of the pandemic] with our hotel Dorsett Wuhan," says Winnie Chiu Wing-kwan, president of Hong Kong-headquartered Dorsett Hospitality International. "We understood very early on that we were facing an escalating situation – though no one could have quite imagined just how big of an impact Covid-19 would have, nor that it would last over two years."
The group – which includes properties under the D.collection, Silka and Dorsett brands and has partnerships with Agora (Japan), Diamond Resorts (United States) and TWH (Germany, Austria and Czech Republic) – has gone on to house more than half a million quarantine guests and 12,000 frontline workers. Several of its properties in Japan and Europe were turned into vaccine centres.
"It has definitely been a tough few years," Chiu says. "Dorsett has been able to keep performing because we had a business that was agile enough to adapt."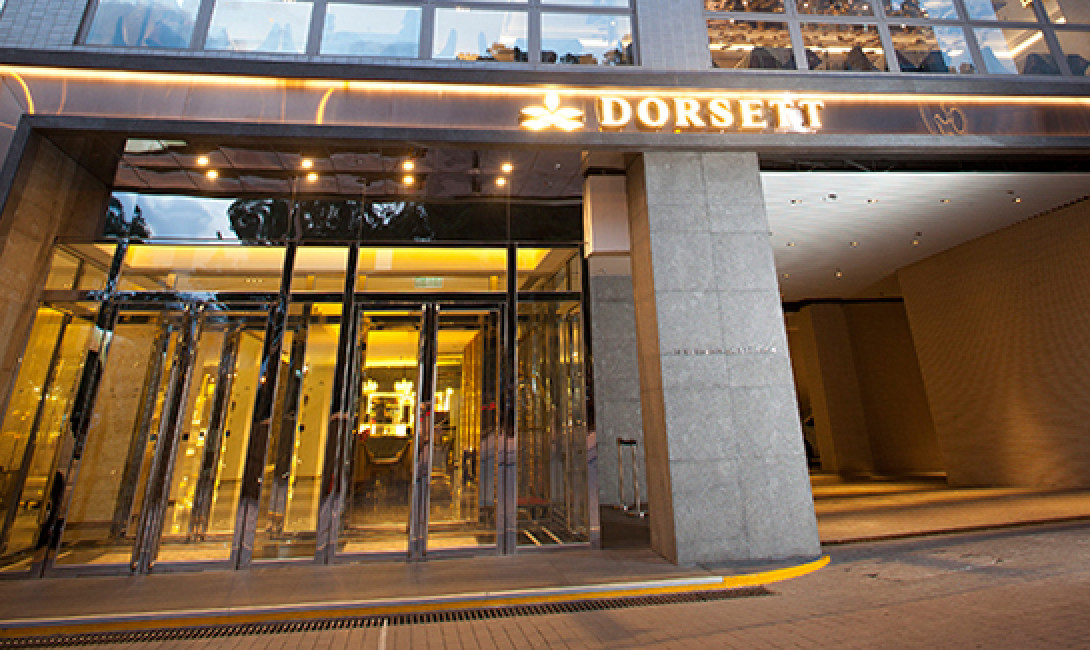 She believes there will be a travel boom as more countries open up. "The first signs of recovery we saw were in locations where domestic travel was strong, such as China, the UK and Australia. In fact, we opened our first hotel in Australia, Dorsett Gold Coast, during the pandemic, in December of last year."
Travellers' needs have changed, though, Chiu points out. "Increasingly, guests are taking sustainability into account and looking for more choice, flexibility and local experiences when making their travel decisions. This requires a significant investment towards technology and sustainability solutions."
Dorsett is responding with the launch of Dao by Dorsett, an apartment-hotel concept.
"We had identified the growing demand for longer-stay products and serviced apartments early on but the pandemic has only reaffirmed this," Chiu says.
"We see a significant shift in people's travel behaviour especially in relation to the rise of remote work. Many people now have the freedom to choose when and where they work and may look to travel less frequently but stay for a longer amount of time."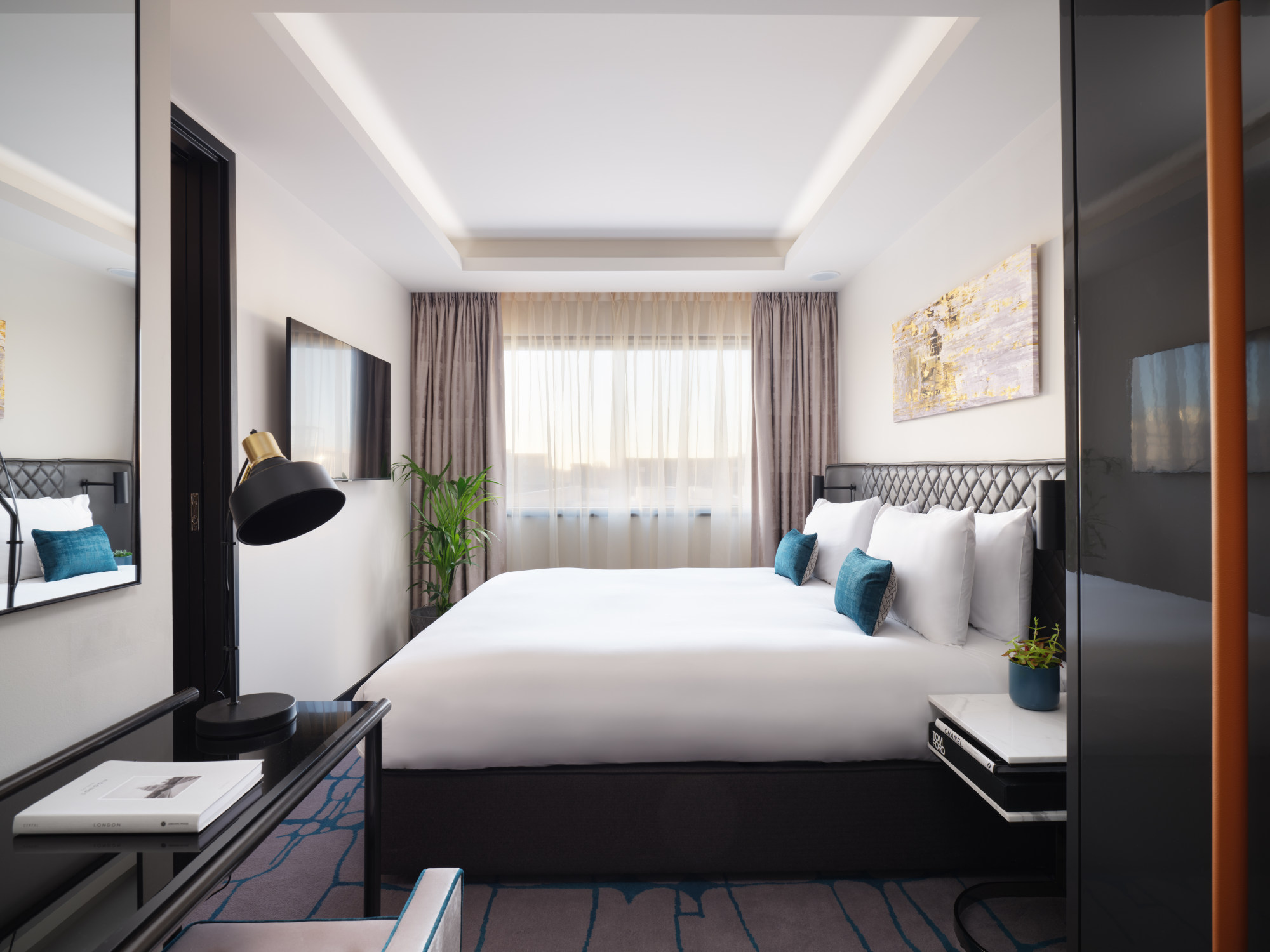 The first Dao by Dorsett opens on June 1 in London, with a second property due to open in Singapore later this summer. Dao hotels in other cities around the world are planned.
Dao comes from the Chinese word meaning "way" which, Chiu says, links to Chinese Daoist philosophy and finding one's own path towards living in harmony.
She adds that more emphasis on health and individual carbon footprints also plays into the "new normal" for hospitality. As well as solar panels, the London Dao has low-flush toilets, eco-shower heads, low-energy appliances and rubbish bins made of bamboo.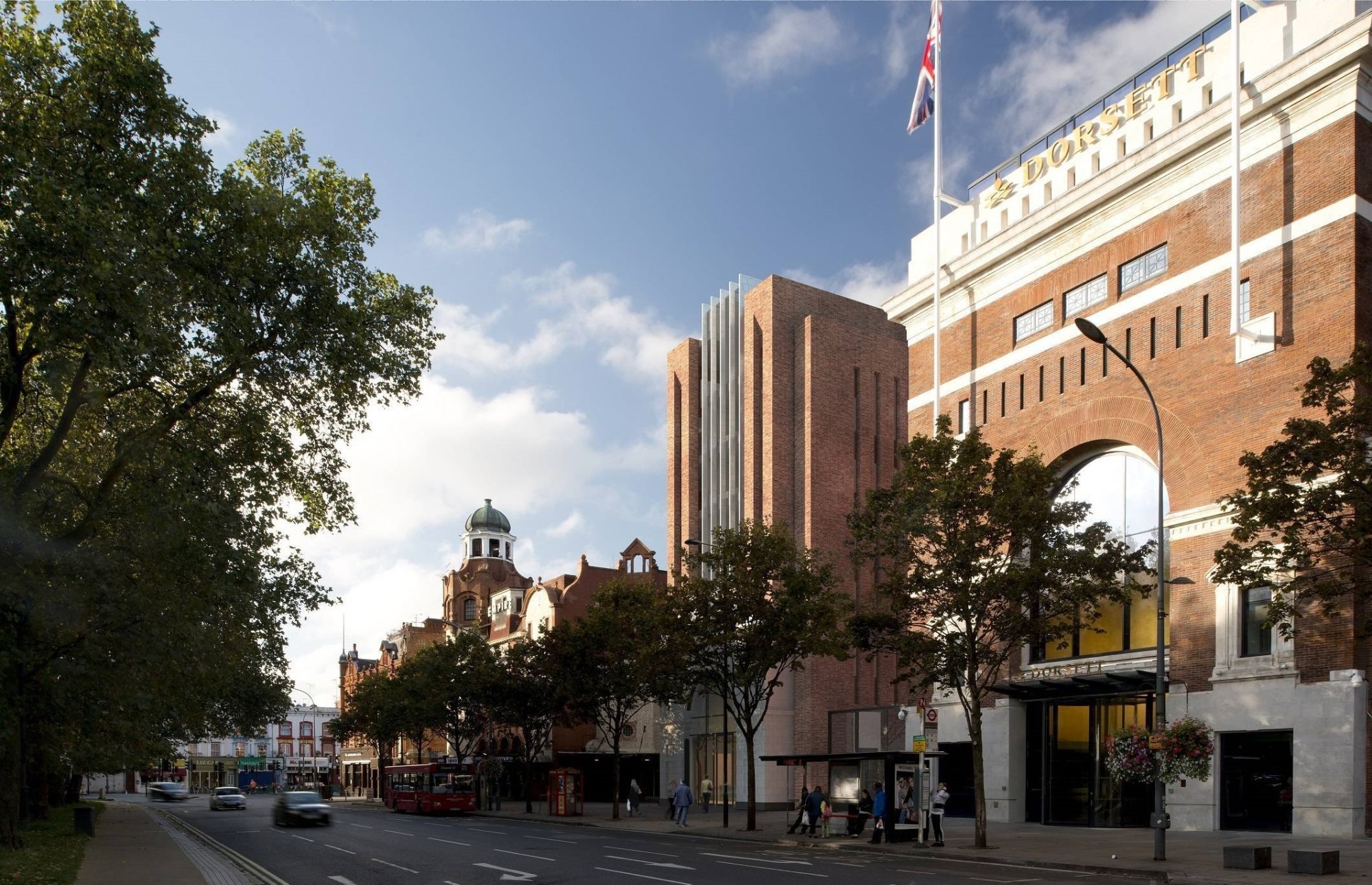 Dao by Dorsett offers a number of other sustainability and community elements, Chiu adds.
"[We] will work with local producers to offer fresh, seasonal produce as welcome hampers for our guests, use sustainable in-room amenities with 100 per cent biodegradable shampoos and conditioners, and bring in artists and wellness experts to host community events."
Chiu says that during the worst of the pandemic, the hotel group's approach of building, owning and managing most of its properties allowed it to adapt to the challenges.
"Our localised approach definitely helped us in adapting and responding to differing regulations, lockdowns and Covid-19 situations across our 25 cities," she says.
"In locations such as Japan and Australia, which have large domestic markets to support the hospitality sector, we focused on staycations while travel restrictions were still in place. For cities such as Hong Kong and Singapore, which rely more heavily on international travel, we focused on [quarantine].
"We've managed to keep things steady and even outperform the market during Covid-19 by staying open when other hotels have had to close during lockdowns."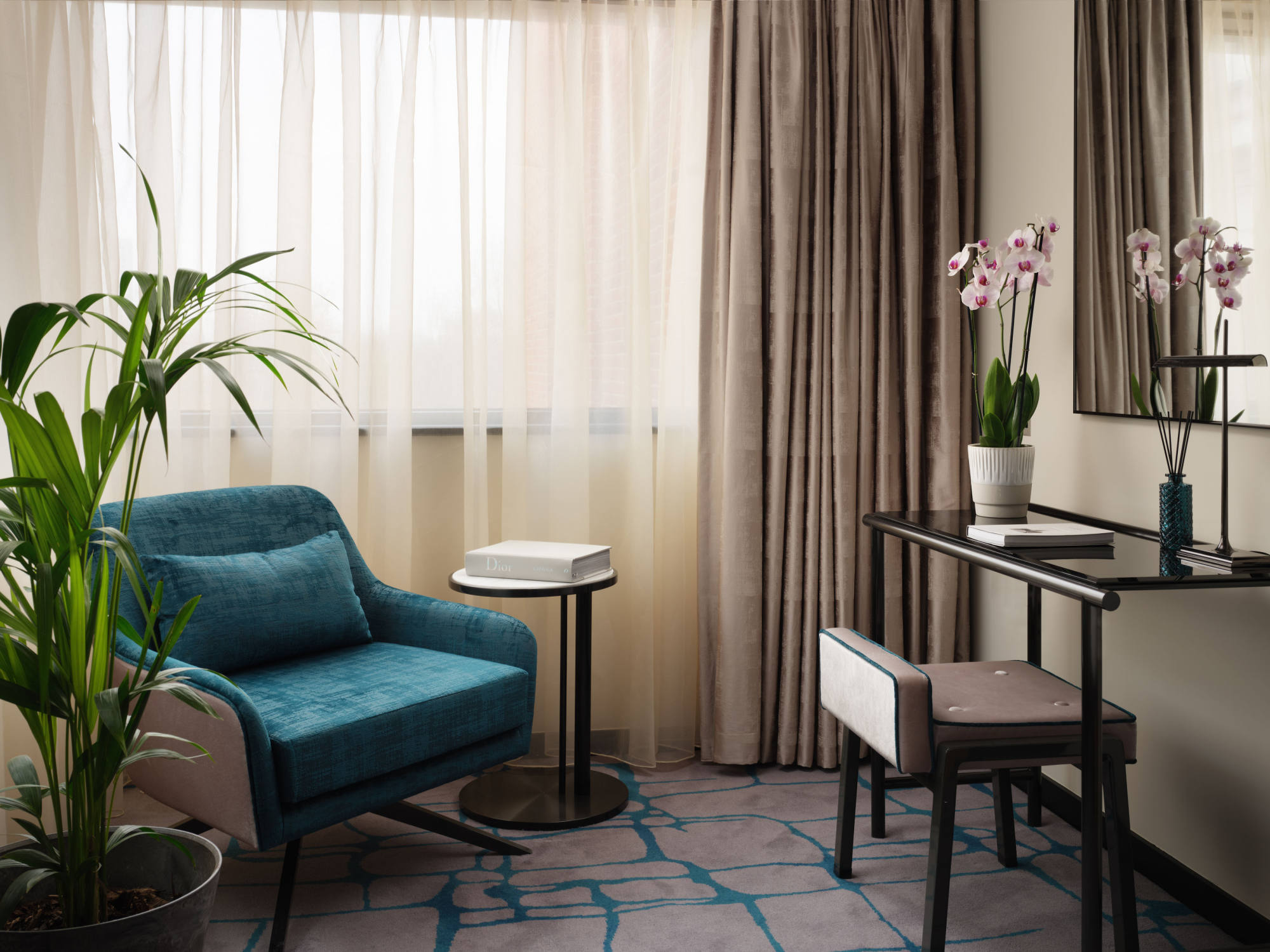 That's what happened in London, for example, when all hotels had to shut but Dorsett was among those that stayed open, to accommodate members of Britain's National Health Service, leading to its properties maintaining between 40 per cent to 70 per cent occupancy.
In Hong Kong, the group opened all its nine hotels for people to self-quarantine in during early Covid-19 outbreaks.
"A lot went into our decision," Chiu says. "We needed to make significant investments into the infrastructure of our hotels, such as upgrading AC systems to medical standards [and] to do this safely. There was so much uncertainty at the time. We immediately got in experts from hospitals in Hong Kong and Ecolab, the global leader in disinfection solutions, to do training with our teams."
As time went on, Chiu says, Dorsett management took a long-term view. "We introduced IoT [internet of things] UV-C air purifiers on every floor of our hotels in Hong Kong, AI delivery and disinfection robots, and even a mental health app, which offers individualised mental health [services] to all our guests throughout their quarantine with us."
The needs of hospitality staff were addressed, too. Individual care packages were provided and Dorsett became the first hotel group in Hong Kong to introduce a five-day working week, Chiu says.
"It's been very important to us to keep our hotel teams in good spirits as they … assist guests from all over the world and across different time zones by amending reservations, making new bookings due to flight bans, and making their quarantine experience as enjoyable as possible."