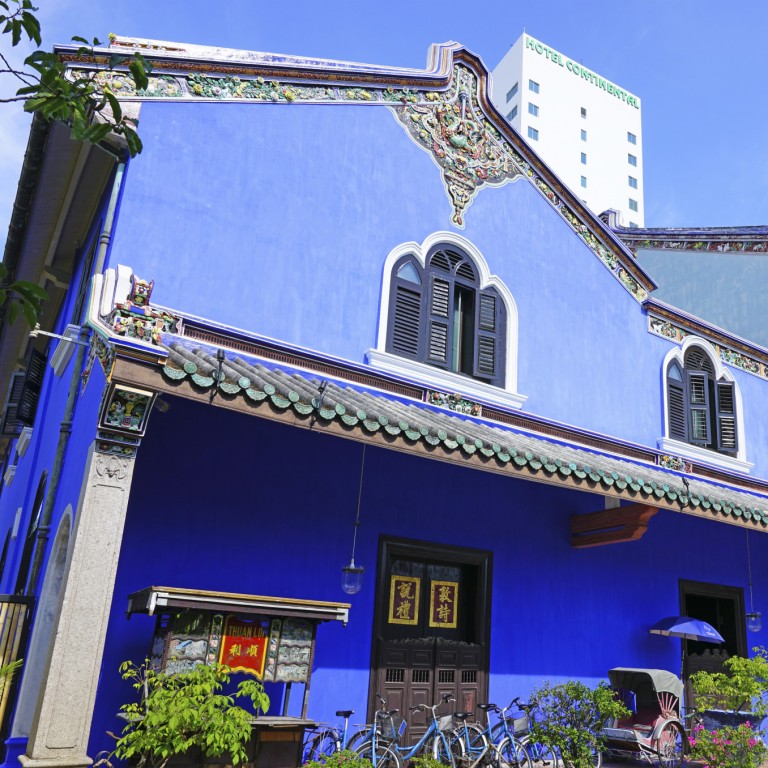 2 unique places to visit in Malaysia but which of Penang's Blue and Green Mansions is best? We compare tours, price and overall experience
Both majestic tourist heritage sites on Penang island, the Blue and Green Mansions are fine representatives of Peranakan culture, and one is a hotel
Blue has an elegant Zen aesthetic and echoes of traditional Chinese houses, while Green offers great visual stimulation and a two-in-one sightseeing experience
Other than the distinctive hues that colour their exteriors, there is one major difference between the Cheong Fatt Tze Mansion (the Blue Mansion) and the Pinang Peranakan Mansion (the Green Mansion) in Georgetown, Penang: you can spend the night only in the former, which is now a boutique heritage hotel. Both mansions, however, belong on must-see lists for visitors to the Malaysian island capital. But if you must choose, which one should you visit?
Built around the same time (the late 1890s) and little more than a kilometre apart, both mansions are representative of Peranakan culture – that belonging to descendants of Chinese migrants who settled in Penang, Malacca, Singapore and Indonesia, and intermarried with local Malays.
In reality, neither Chung Keng Quee, who commissioned the Green Mansion, nor Cheong Fatt Tze, who commissioned the Blue Mansion, were "real" Babas (as Peranakan males are known).
Both grew up extremely poor in southern China and tried to make their own luck in Southeast Asia. Although Chung joined a triad and hence appears to have become rich from ill-gotten gain, some consider his a true "rags-to-riches" story, whereas Cheong married into a rich Indonesian family.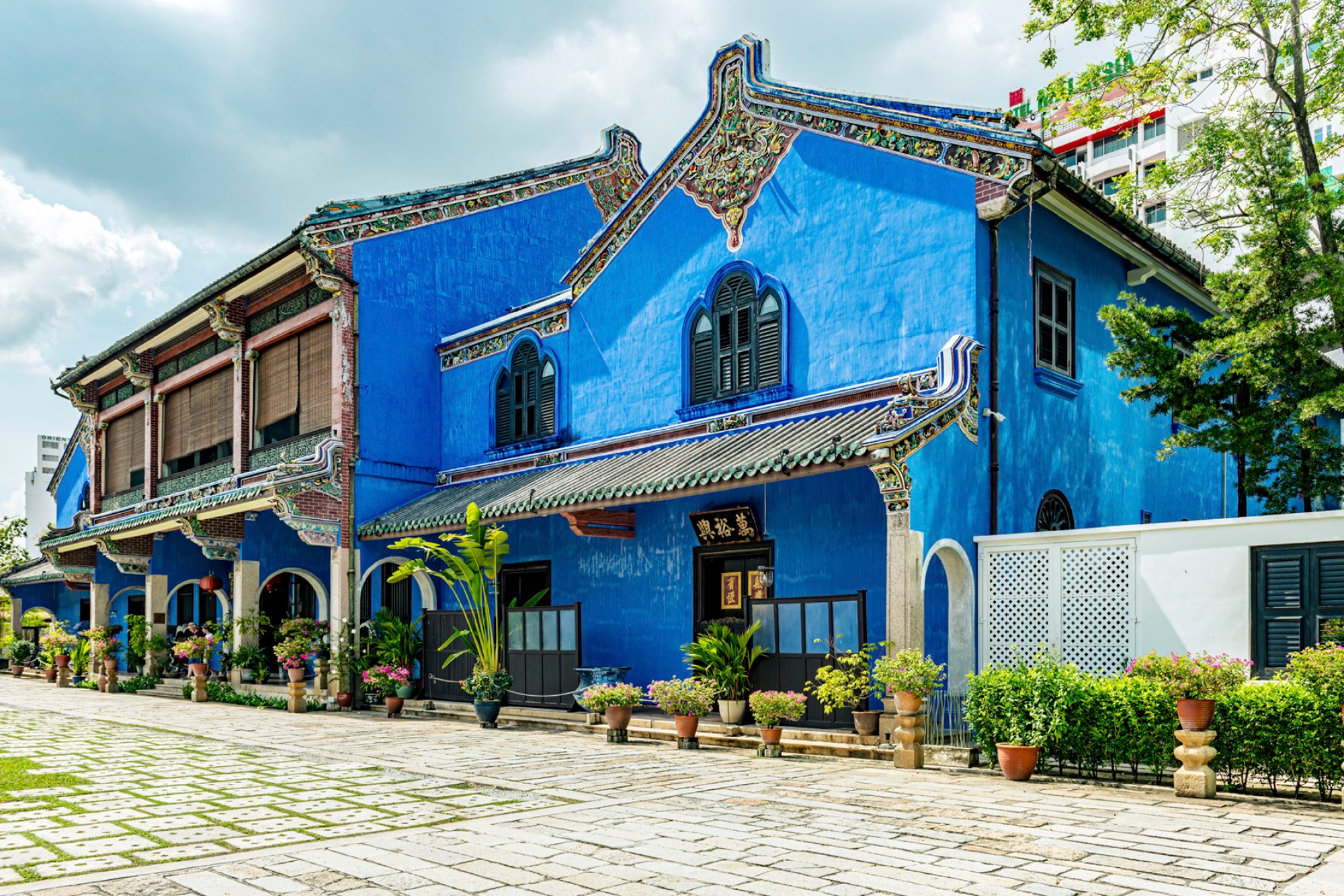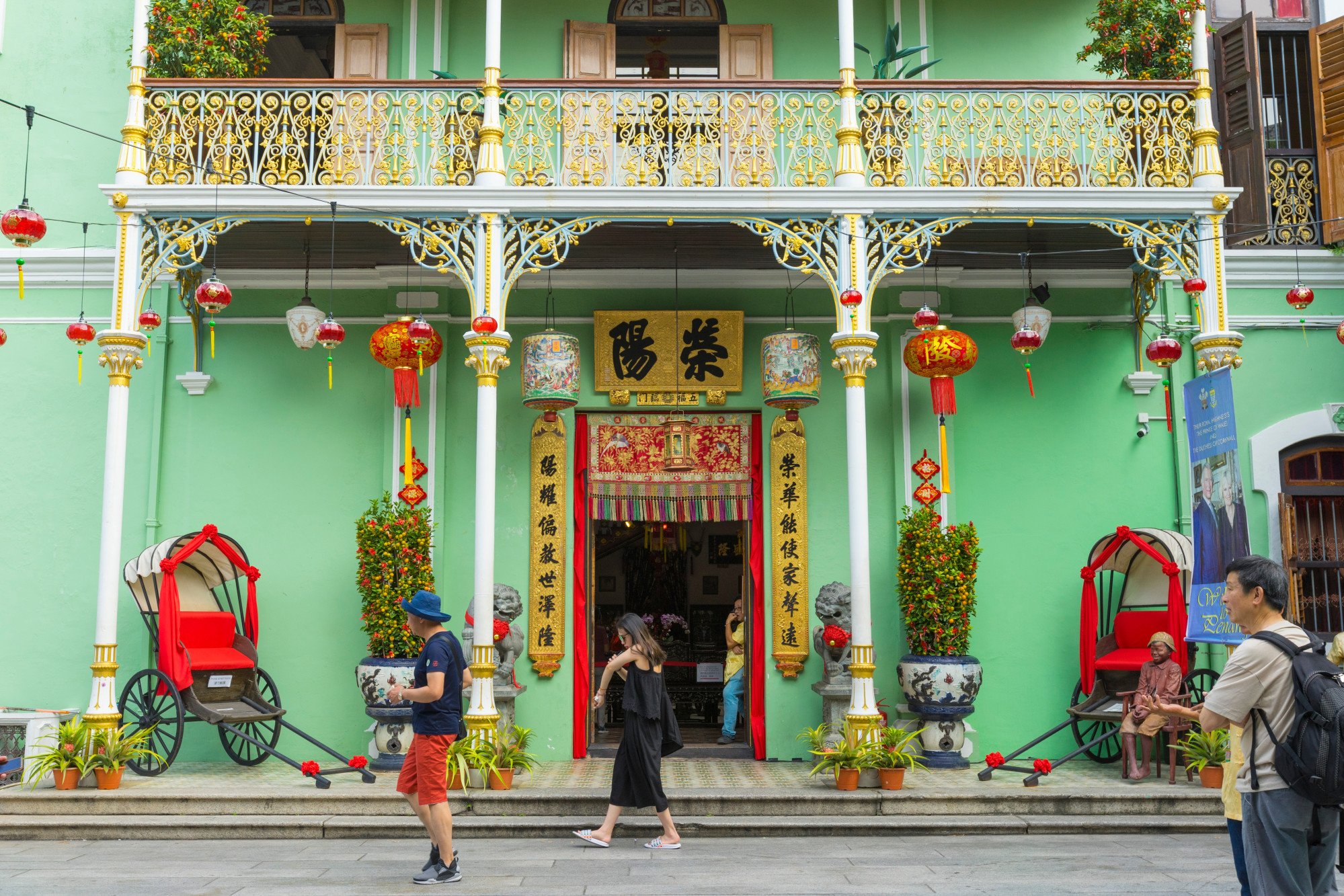 Both men, who knew each other and collaborated on philanthropic projects, built their extravagant mansions with high-quality materials, not only from China but also from Europe, such as English floor tiles and Scottish ironworks.
Cheong, who gained a reputation as being the Rockefeller of the East, lived in the Blue Mansion with his favoured seventh wife, a 17-year-old bride whose melancholic portraits adorn the walls. In 1893, he was made honorary vice-consul of China in Penang so, in its days of glory, the Blue Mansion housed both the vice-consulate and his home.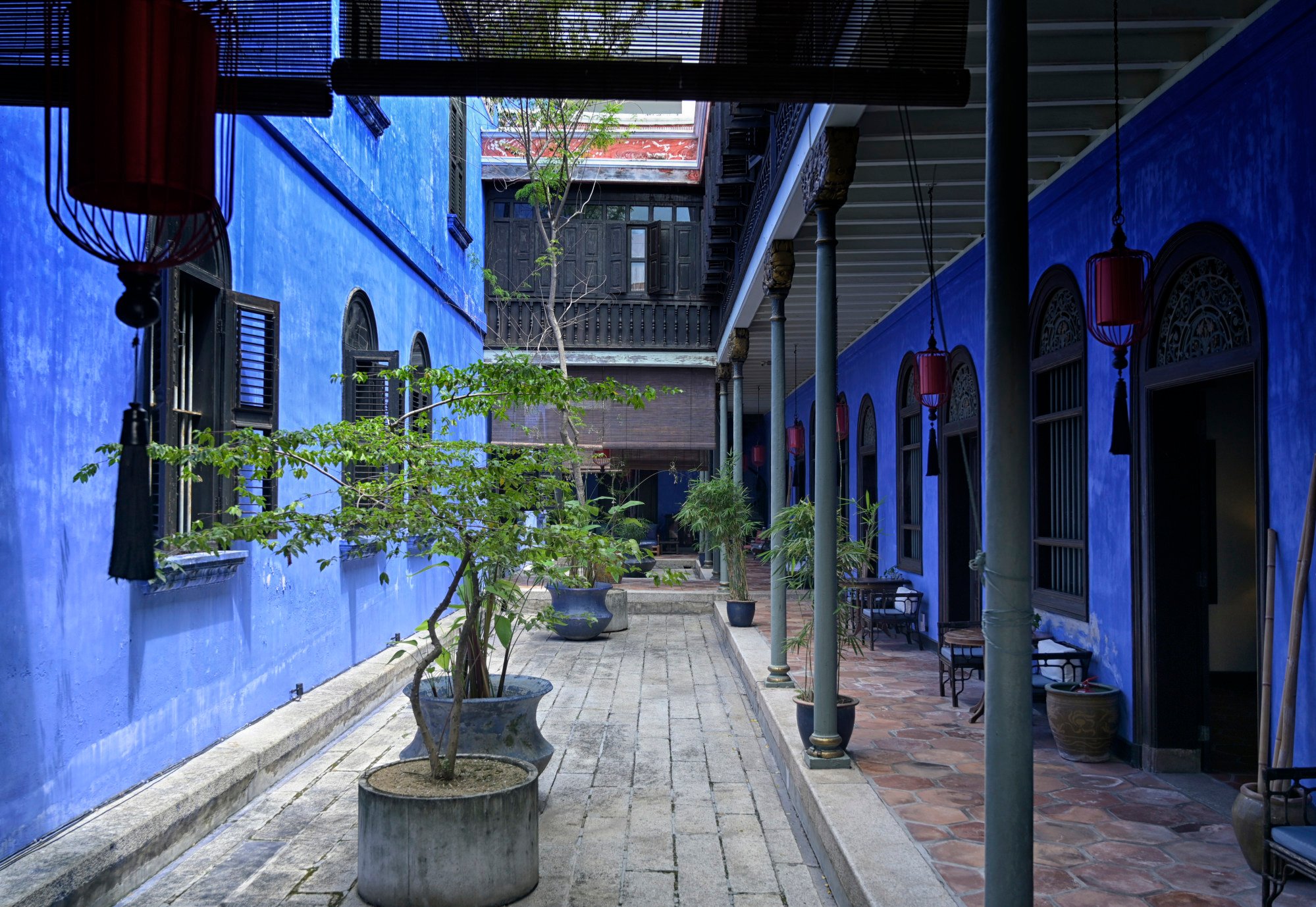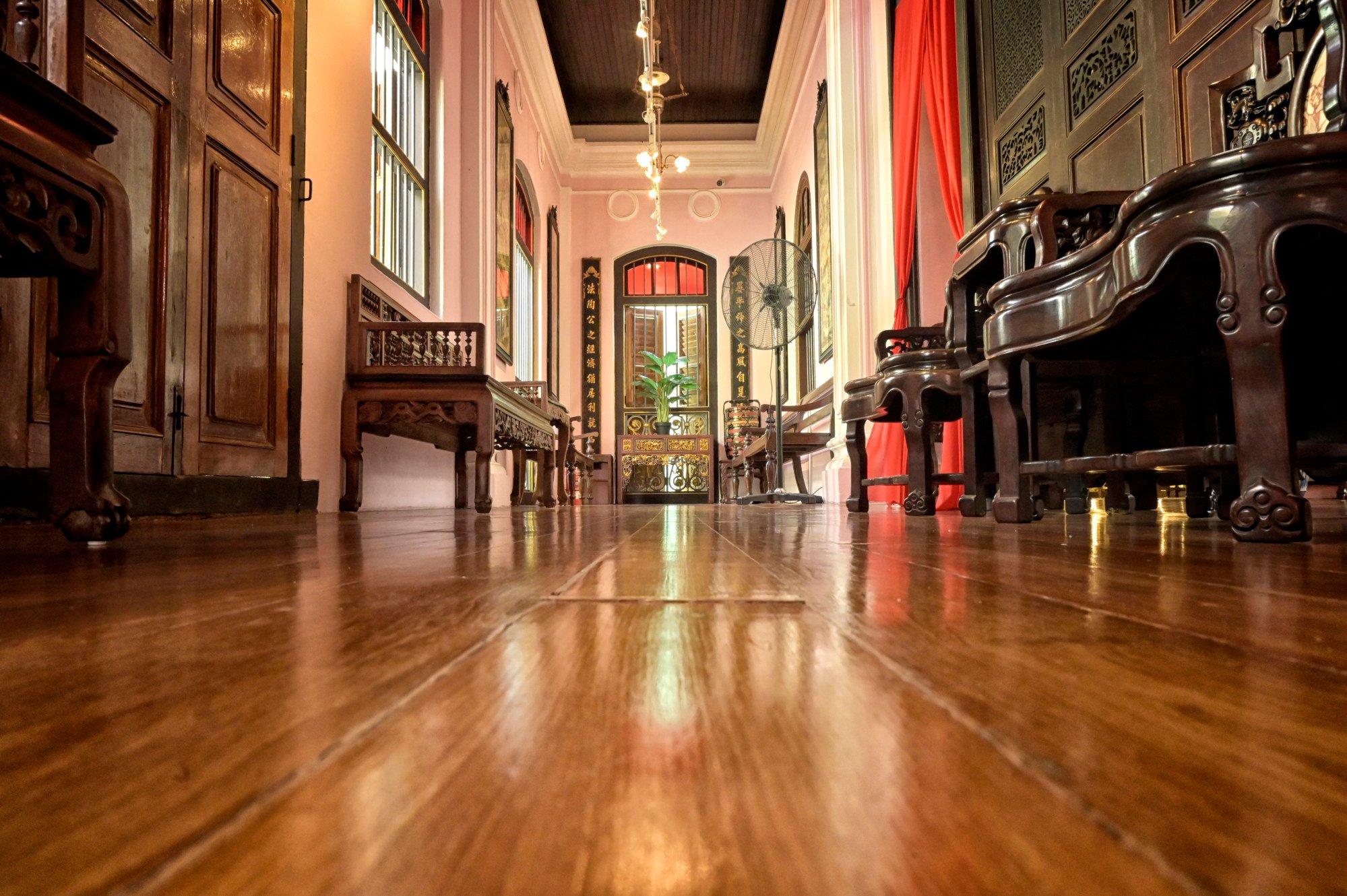 When Chung and Cheong died, in 1901 and 1916, respectively, they passed the mansions down to younger members of their families, but both houses fell into disrepair. The Blue Mansion was taken over by squatters.
In the 1990s, the Green Mansion was acquired by a property developer who restored it and turned it into a museum dedicated to Peranakan culture. The Blue Mansion was sold to a small group of Penang conservationists, who gave it a sympathetic restoration and turned it into a boutique hotel and restaurant.
Planning and tours
Guided tours of the Blue Mansion can be taken at 11am and 2pm every day. Tickets cost 25 ringgit (US$5.70). Advance booking on its elaborate and up-to-date website is advised; hotel guests can join for free. The knowledgeable guides include Clement Liang, of the Penang Heritage Trust.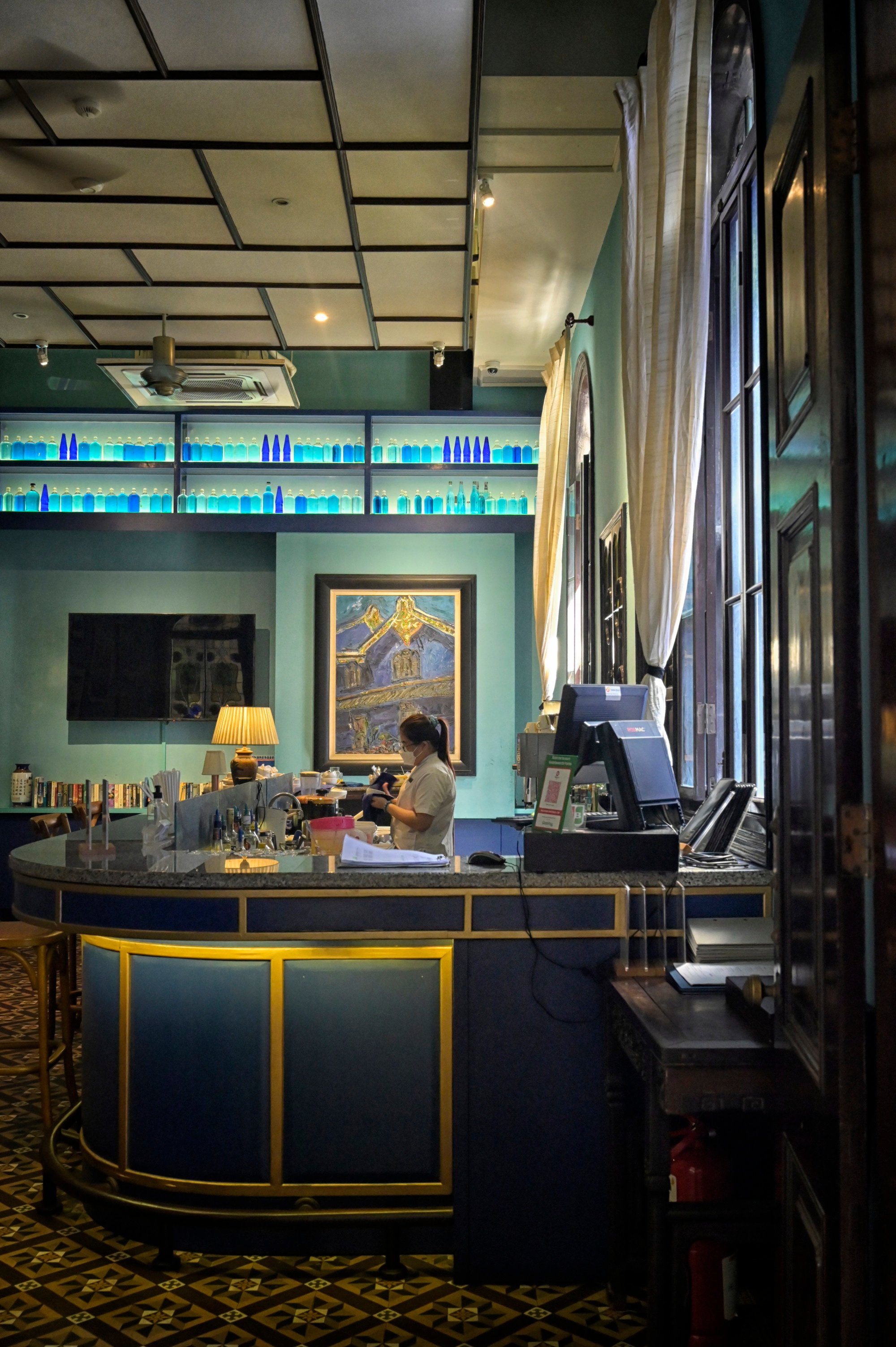 Although visitors are free to wander around the Green Mansion by themselves for 20 ringgit, tours in English or Chinese can be arranged at no additional cost. The mansion's website is outdated and does not provide a lot of information.
The winner? Blue.
Which offers better value for money?
As almost all the 28 rooms (including the old kitchen) at the Blue Mansion have been turned into guest rooms, only three areas are accessible to non-resident visitors: the reception hall, the main courtyard and the small museum on the second floor. In the museum, artefacts such as clothes and crockery are exhibited together with posters and photos from before and after the restoration.
At the Green Mansion, practically all the halls and rooms are accessible – including two dining rooms (one Chinese and one European), a typical Peranakan bridal suite and the former kitchen, which boasts an incredible collection of tiffin boxes and cooking utensils from the 1900s. More than 1,000 Peranakan items are on display and even for sale at the museum shop.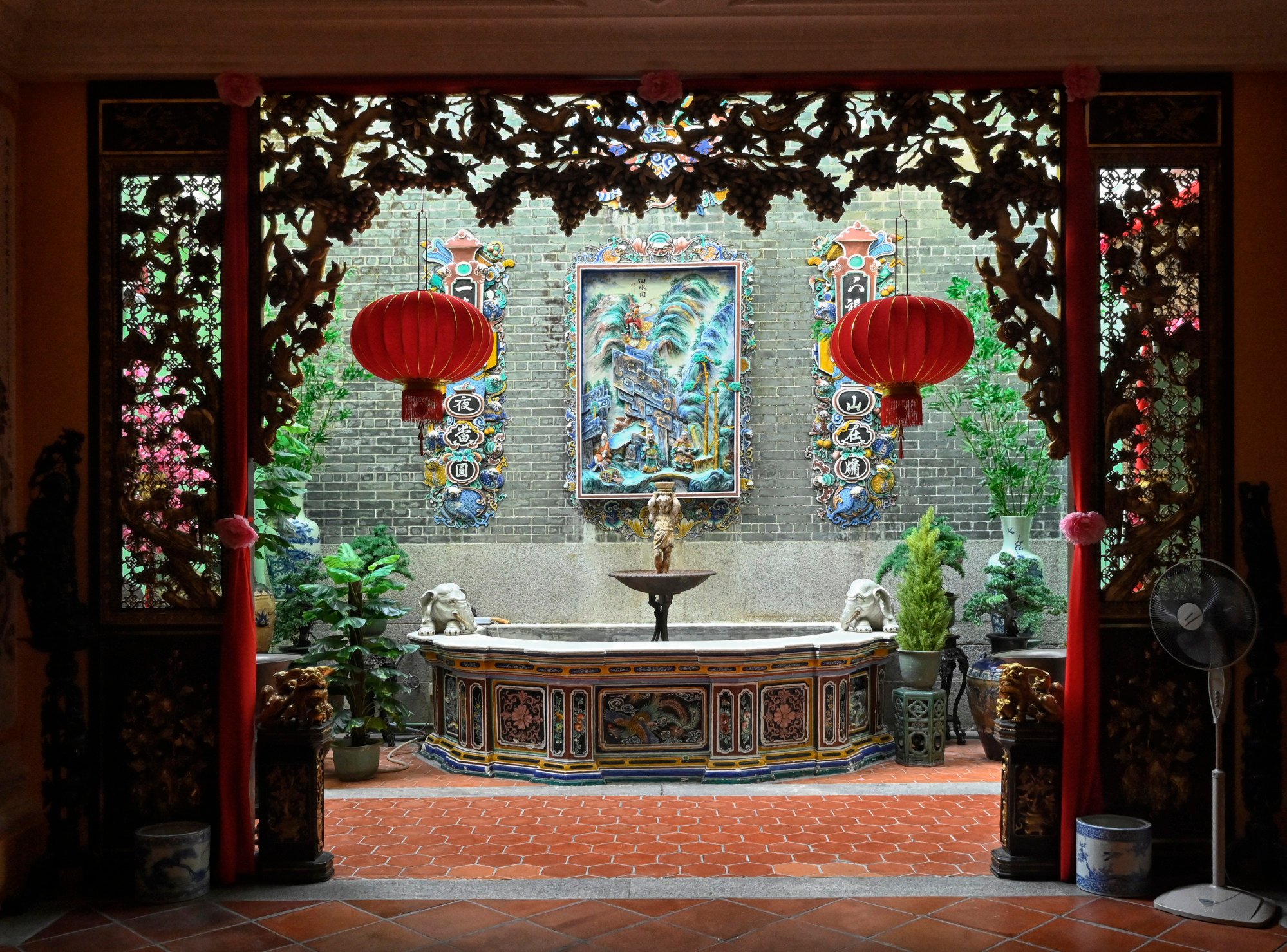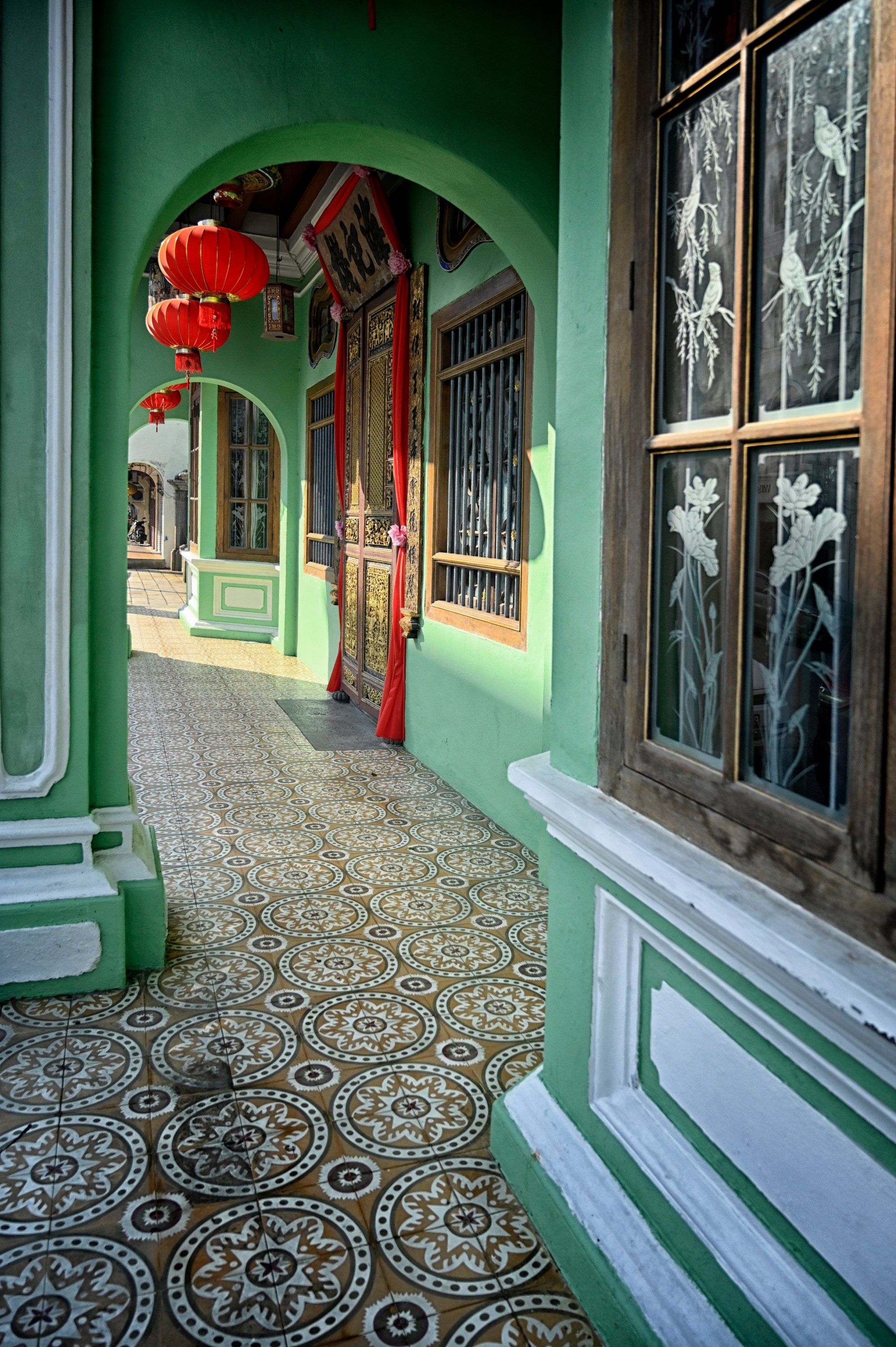 The winner? Green.
The overall experience
Although both mansions were built according to the principles of feng shui, according to which the presence and placement of the five elements – wood, fire, earth, metal and water – benefit the members of the house, Cheong's love of traditional Chinese houses and eagerness to preserve his heritage come across loud and clear at the Blue Mansion, which has an elegant Zen aesthetic.
It still stands as Cheong's home, the hotel rooms with modern amenities having been cleverly integrated to show respect for its old-world charm.
If possible, spend the night at the Blue Mansion and dine in what was once Cheong's master suite – now Indigo restaurant. Your tour will be included in the cost.
The Green Mansion offers great visual stimulation – riots of colour, gold, carvings and pompous details – and provides for a two-in-one sightseeing experience: a heritage mansion and an insightful museum of Peranakan culture.
The winner? Green.