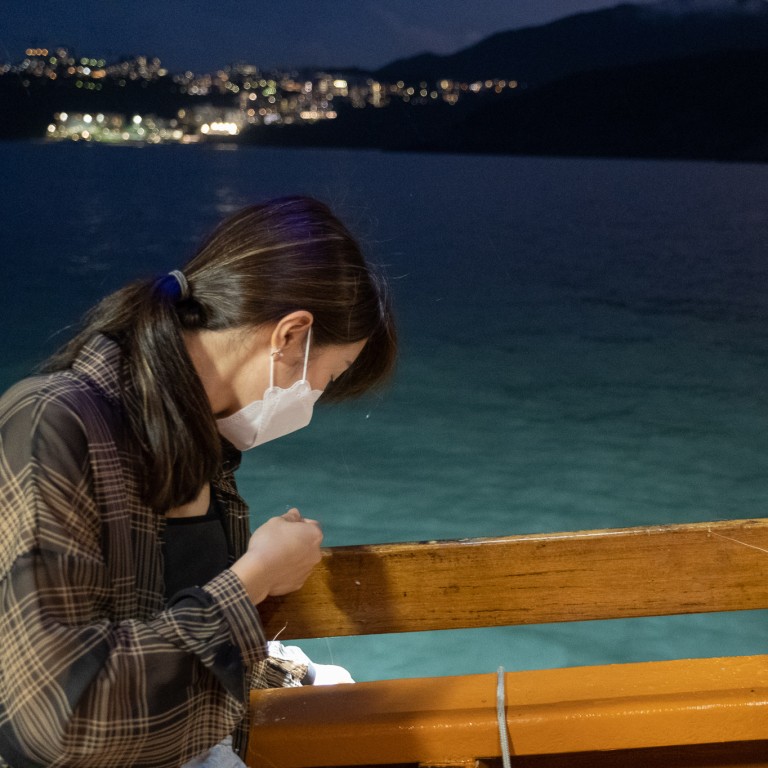 Squid fishing in Hong Kong: techniques, bright lights on a fun social outing from Sai Kung – don't forget to say you'd like your catch cooked
It's the season for squid fishing, and trips can be booked any summer evening from piers in places such as Sai Kung and Central to bring relief from the heat
The technique for catching them is easy to master, and the sunset trip makes for a sociable evening out. Eat your catch grilled on board at the end of the night
Ambling along the waterfront in Sai Kung in Hong Kong's New Territories, one of the makeshift counters from which various junk boat services are sold catches our eye.
It piques our interest despite bearing just a phone number, a scrawled price – HK$200 (US$25) – and washed-out photos of squid in a bucket and an aged vessel.
The ticket seller beckons us over with his only arm. After we hand over our money he tells us to be back by 6.45pm to make a 7pm sailing, and hands us each a Sang Kee Boat Service sticker.
Every year roughly from April to September, squid are in season in Hong Kong. Squid fishing, or squidding, is a perennial local activity that mercifully takes place when the heat of the day has subsided.
After grabbing an early dinner in the town we stock up on soft drinks for the trip, and return to the quay to wait for our junk.
The sea breeze works its cooling magic as the rest of our fishing squad – less than 20 people in total, mostly couples – assembles and our double-decker junk motors up to the pier. The wooden vessel looks as though it's seen better days. Old tyres hang from the hull for protection.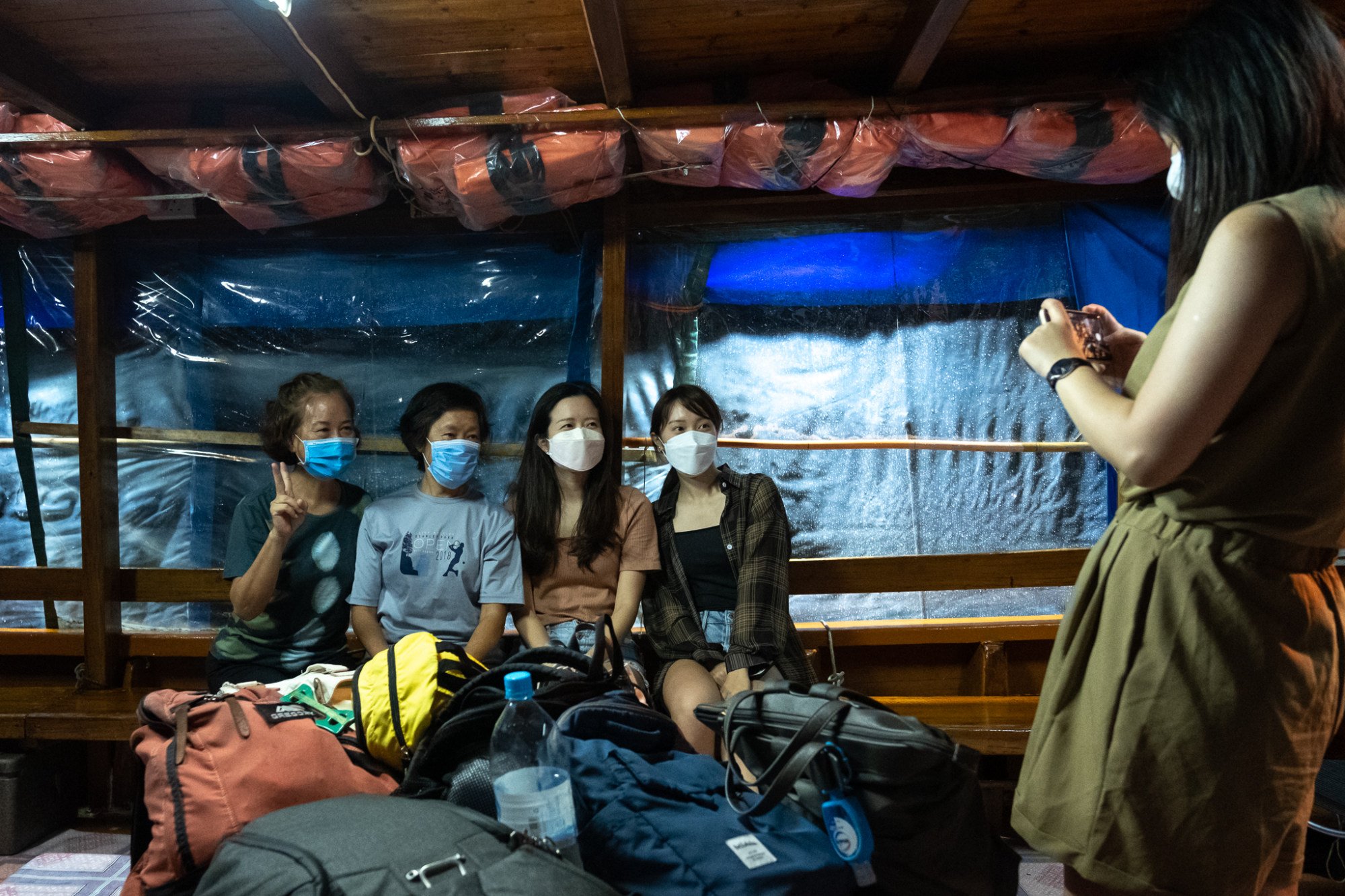 Once on board, we stay on the lower deck because it is protected by tarpaulins and it has been drizzling on and off all evening. Furthermore, views from the upper deck are obstructed by sheeting printed with what look to be faded advertisements.
Benches line the sides of the interior and life vests pad the ceiling. In one corner is a small cubicle with a toilet.
Passengers sip water or beer as we cruise out to our chosen spot in the fading light.
It takes about 25 minutes to get there and, as we approach, we see other boats in the distance, gearing up for their
evening sport
. Hills are silhouetted as the sun's final rays drop behind them, and then there's only the lights from the other boats to illuminate the dark.
We are nearly all novices on board, but squid fishing requires little or no experience. Because it is an evening activity, it's one that can be done on any day of the week – after work if necessary.
Anchor dropped, the creaky boat comes to a halt and floodlights are flicked on that pierce the dark waters below. Squid are drawn to bright lights; little shadows dart around in the water, just deep enough to be amorphous.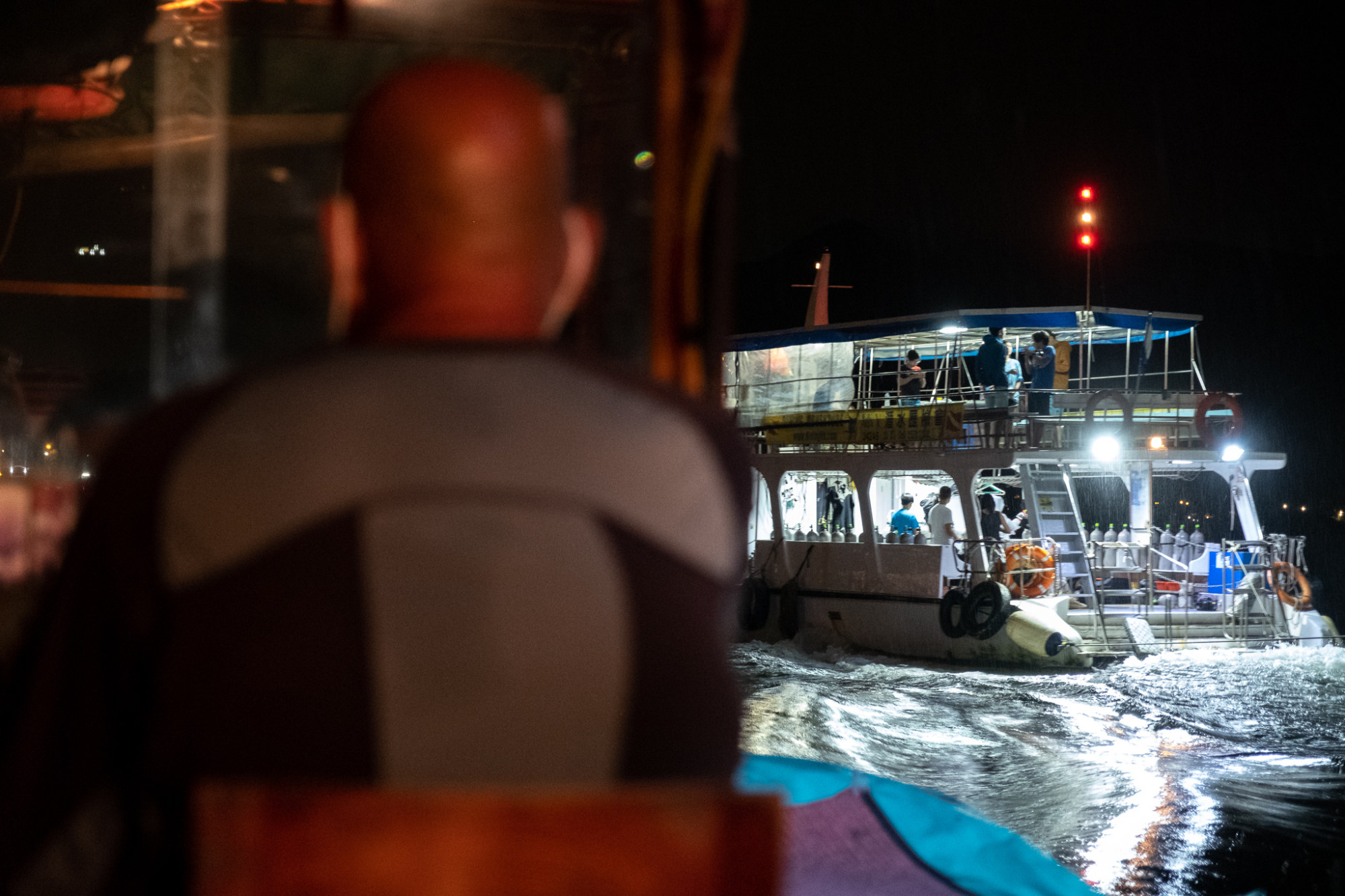 A fishing line with an octopus-like hook attached and a plate to put the squid on are provided us, and we begin our three-hour attempt to catch a late-night snack.
The three crew members demonstrate: cast, let the hook hover just a foot below the surface, then, when you feel something, give the line a sharp tug upwards to snag what you hope is a squid.
Fifteen minutes in and the boat has its first catch of the evening. Chirps and cries of "Aw" from the successful squidders greet the first mollusc hoisted on board. The successful team cast their line in search of more.
Some of the group struggle with a drink in one hand and the line in the other, trying to strike the right bob-to-sip ratio, but after 30 minutes nearly everyone on board has caught at least one squid. And nearly everyone has been sprayed with black squid ink; some hit on the arm, others only on their hands, and a few on their clothing.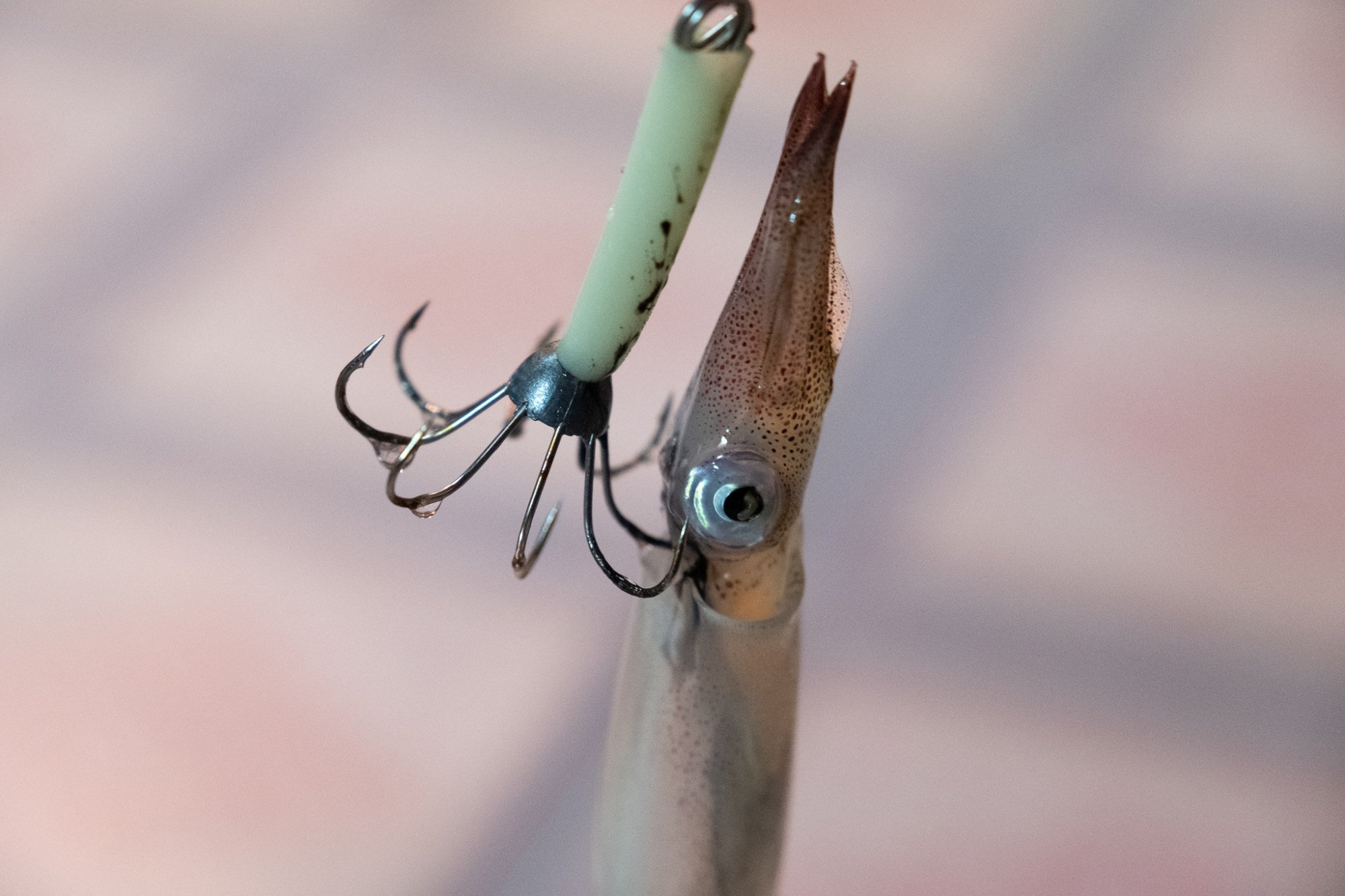 While dark and staining, squid ink can be wiped away before it dries. Some on board are dressed for rain, in plastic ponchos or casual clothes, so stains won't be too much of an issue either way. The drizzle is a blessing when we're in need of an ink rinse.
Although fishing is a relatively safe activity, it is important to note that the squid have little beaks and can bite. Thankfully, our trip passes off with no nipped fingers.
When our time on the water comes to an end, we head back to Sai Kung town with our catch. Unbeknown to us, we had to tell our boatmen in advance if we wanted our squid cooked on board.
As the pier draws nearer, the caught squid are divided equally among our group; between us we caught more than 40. They are slipped into small plastic bags. Afraid that the raw squid would not make the hour-long trip home in the heat, we give ours to another couple.
We don't make the same mistake when we take a second squid fishing tour, this time from the city's Central district. The crew of the privately chartered junk fry our catch once the three-hour mark is up, the smell of a garlic squid stir-fry permeating the air.
The squid are no bigger than our hands but there's enough for everyone to have a bite. Nothing beats the heat like a cold drink and mouthfuls of fresh seafood with our crew.