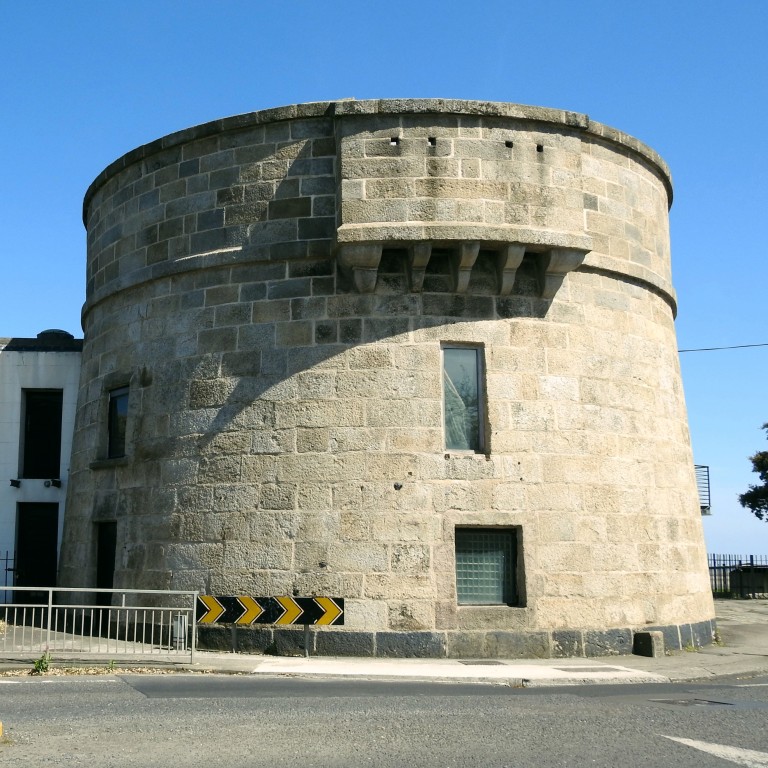 One of the best books of all time, Ulysses might not have been written had author James Joyce been hit by bullets fired at this Dublin tower
Irish author James Joyce briefly stayed at this squat tower in Dublin as a 22-year-old, during which shots were fired, once by someone mid-nightmare
Now functioning as the James Joyce Tower and Museum, the building serves as the setting for much of Ulysses' opening chapter
The train from Dublin's Connolly Station crosses the River Liffey and passes the dignified quadrangles of Trinity College to head for the coastline, which it follows south through small seaside communities with surprisingly grand Georgian houses – commuting distance for the Irish capital's wealthy.
From Sandycove station, a half-hour's journey away, it's only a short walk along the seafront past a small and secluded beach, alive with local bathers, to a squat circular stone tower atop a hill overlooking the bay.
Here, in September 1904, 22-year-old budding author James Joyce spent a week as a guest of medical-student-cum-poet Oliver St John Gogarty, the first civilian to rent the tower after the military's departure in 1897.
But as a result of this visit the world nearly lost Ulysses, the perennially puzzling sprawl of a novel whose publication a century ago is being widely celebrated this year. For its future author came close to being shot.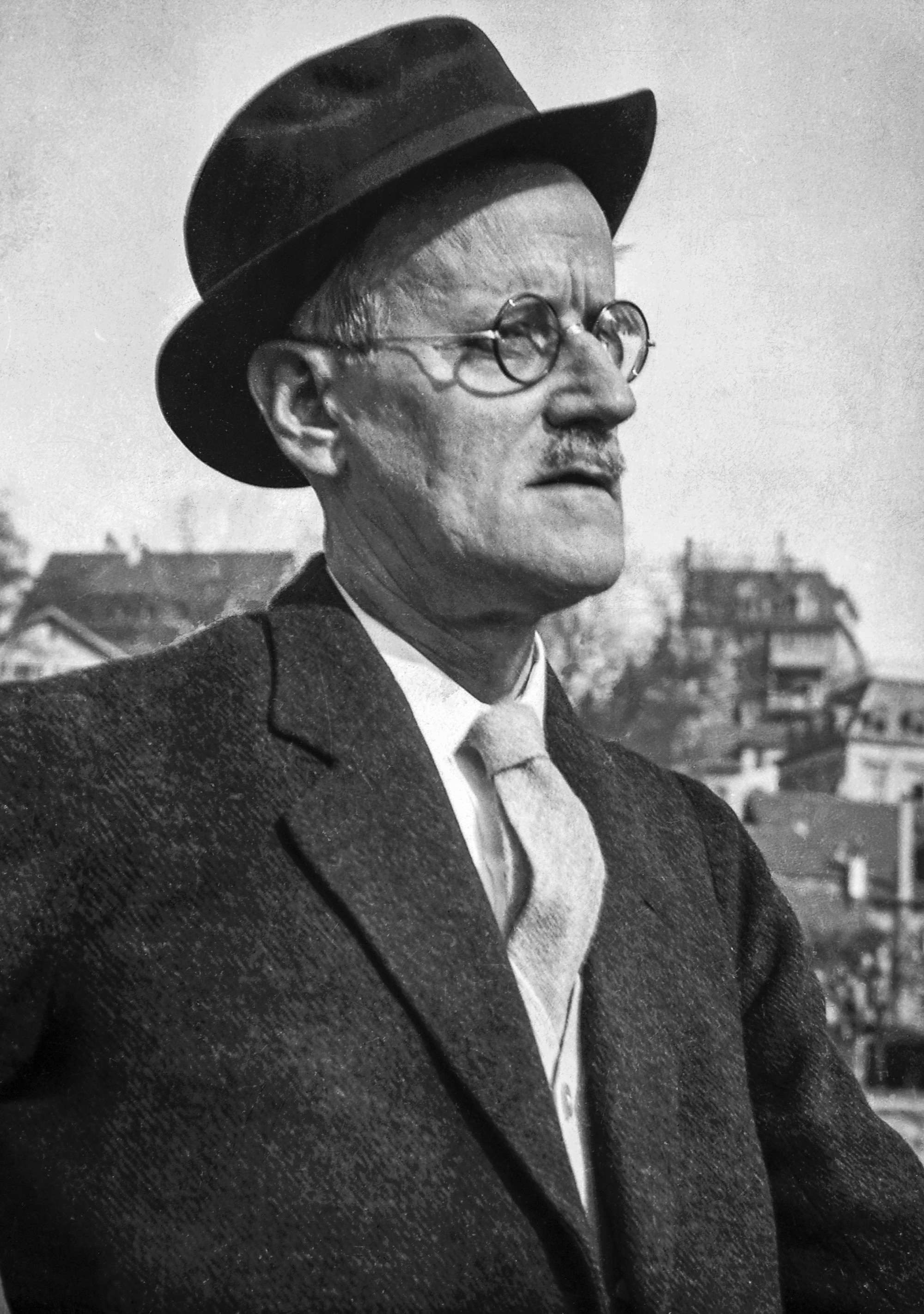 The tower, built in 1804, its walls eight feet (2.5m) thick, is one of a series of small, circular forts, known as Martellos, constructed along the coast by Ireland's British rulers to repel attack by Napoleon Bonaparte. It was originally topped by a swivelling cannon that covered the bay, of which only the mount still remains.
The Martello now functions as the James Joyce Tower and Museum, staffed by enthusiastic volunteers, with an impressive selection of Joyce memorabilia at its lower level, including a very rare 1922 first edition of Ulysses and another copy illustrated by Matisse. There are photographs of the young Joyce, and a page of the original manuscript for his later novel Finnegans Wake (1939).
A tall case in the original gunpowder magazine displays a quirky selection of Joyce's possessions, such as his guitar and a hunting waistcoat embroidered by his grandmother, as well as a tie he gave as a present to novelist and playwright Samuel Beckett. There's also a plaster mask of the writer made at his death, in 1941.
But the triumph of the museum is on the floor above, up a steep and narrow spiral stone staircase, where there's a recreation of the living room much as it was during Joyce's visit.
Light struggles in through two angled shafts in the thick curved stone wall, but the room was originally reached directly from the exterior up a ladder and through a metal door 12 feet above ground, and which the occupants left propped open to admit the day.
The bare and plain interior with its whitewashed walls and arched stone ceiling contains a simple table and chairs, a hammock, and a metal bedstead beneath a shelf of pots and pans, which is where Joyce slept.
The writer's friendship with Gogarty was under strain. Joyce had only published a few poems, short stories and essays, but he had written a poetic broadside against most of his literary contemporaries, including Gogarty, who was accused of snobbery.
After a few days the pair were joined by another friend of Gogarty's, an Anglo-Irishman called Samuel Chenevix Trench, who in the middle of a nightmare about a black panther produced a revolver and fired off two shots, greatly alarming Joyce.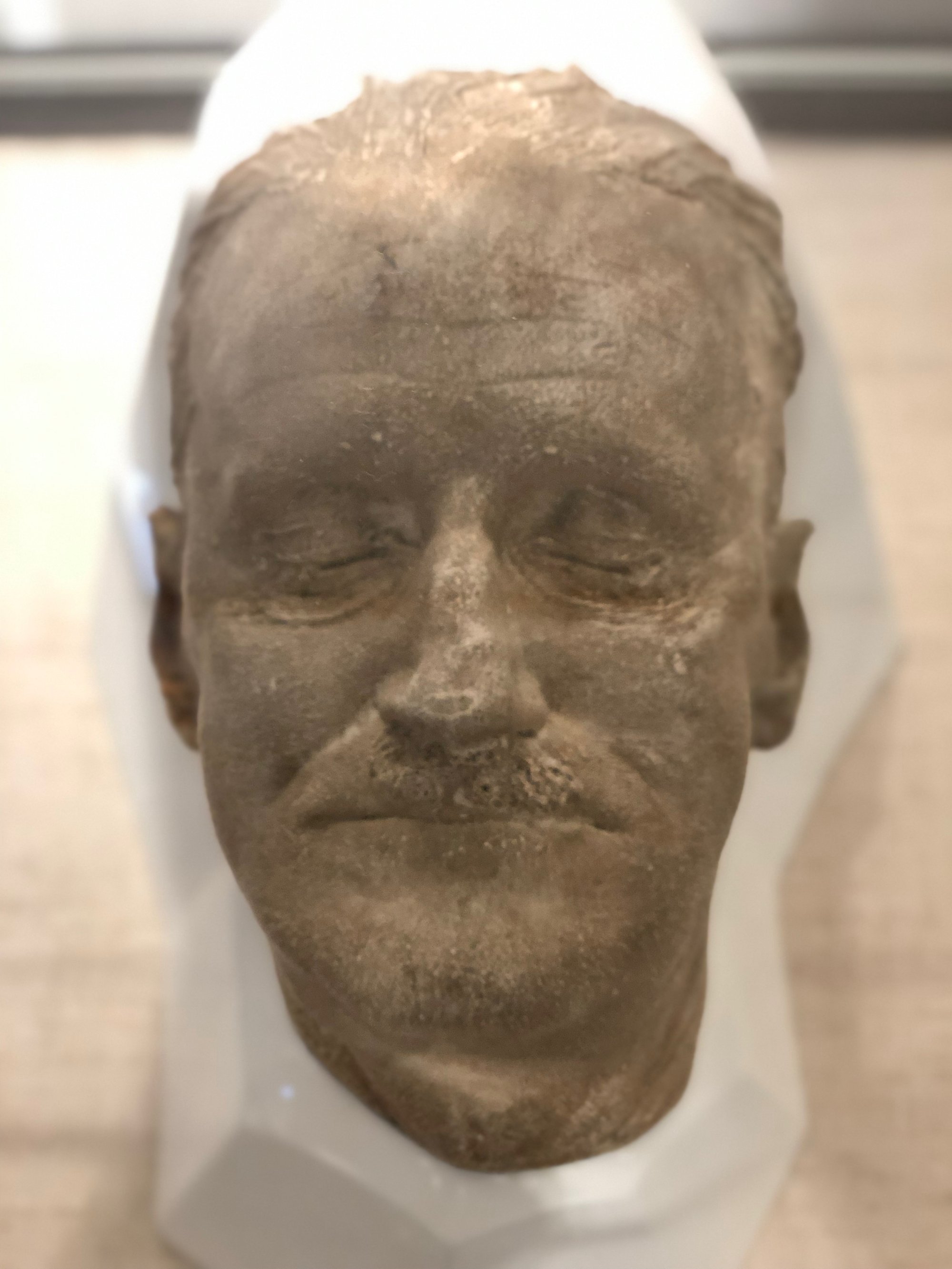 When, after falling asleep again, Trench looked set to repeat the mayhem, Gogarty shouted, "I can take care of the menagerie," and, taking the gun, shot down a fish kettle and other pans from the shelf above Joyce's bed.
Joyce took the hint. He rose solemnly, dressed and left, walking several miles as there was no transport at that early hour, later sending a friend to pack up and retrieve his trunk.
Not long afterwards, he and his lover, Norah Barnacle, left for a life of self-imposed exile in Trieste, northeastern Italy. Ulysses would be written there, in Zürich, Switzerland, and in Paris, France, where it was eventually published.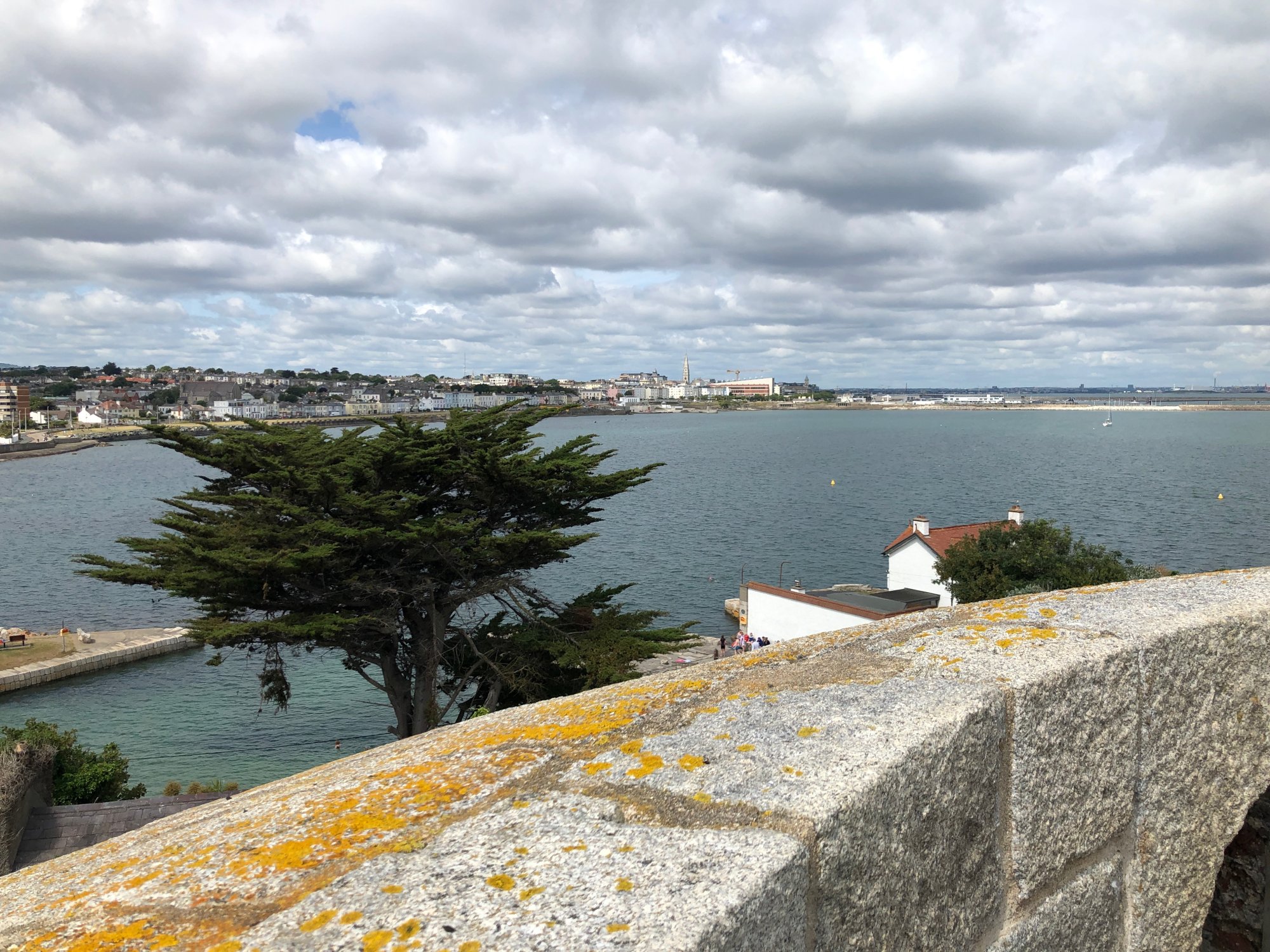 But Joyce's brush with mortality immortalised the tower as the setting for much of the opening chapter of Ulysses, in which all three of the young men appear under different names.
The book's vivid description of the "gloomy domed livingroom" is the source for the room's refurnishing, along with notes from Gogarty and other visitors.
A longer spiralling staircase, barely wide enough for one person, leads to the roof where the cannon was once mounted, with a small oven used to heat the balls intended to set Napoleon's vessels on fire, although these never came.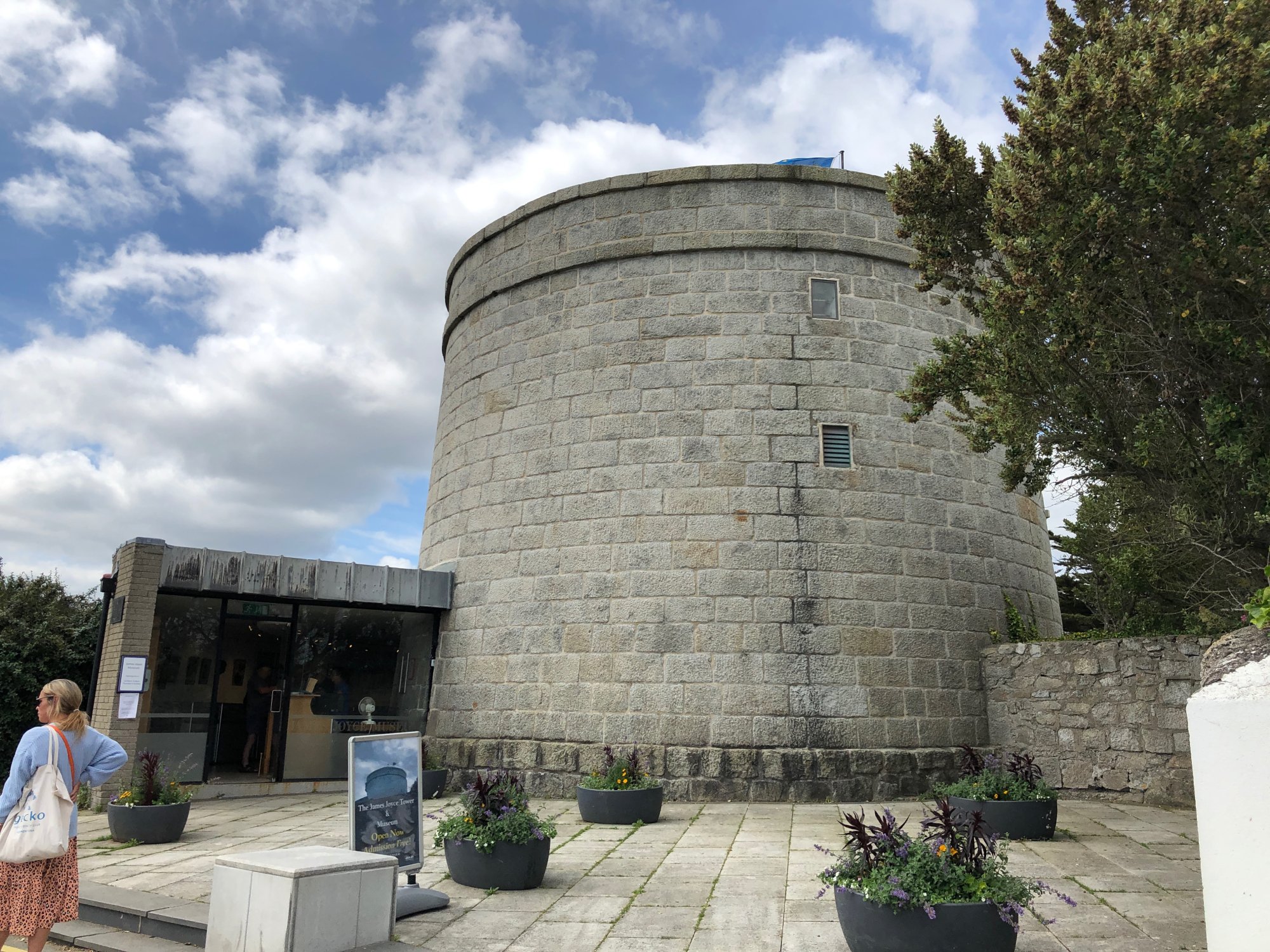 The book opens here, but the climb would be worth it just for the views of the coast and the roofscape of the tidy town, where several cafes compete to delay a return to the station.
It was Sylvia Beach, proprietor of Paris bookshop Shakespeare and Company, who originally published Ulysses, and it was she who opened the tower as a Joyce museum in 1962, a pleasant half-day trip from Dublin even for those who have never read the book.