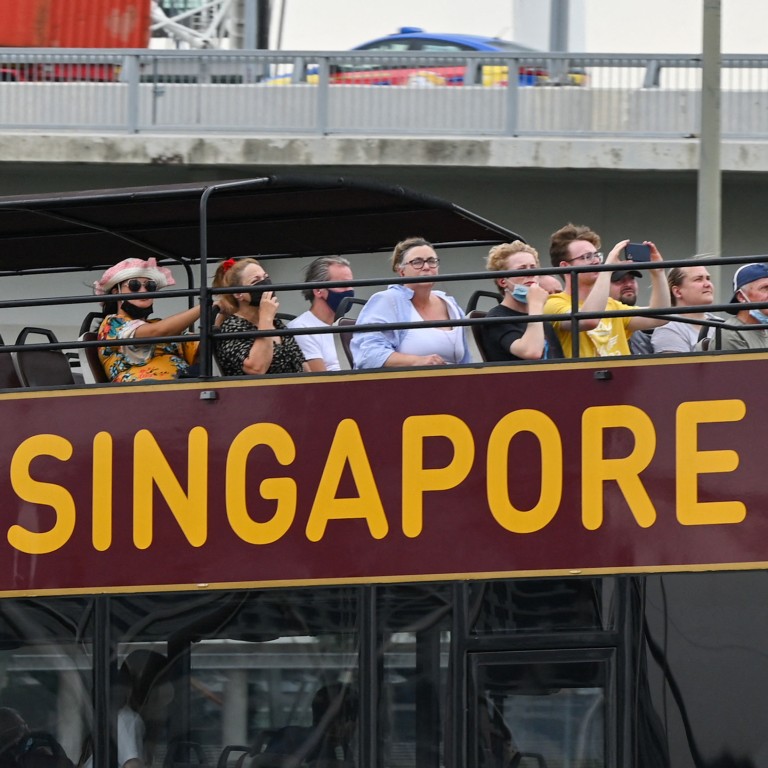 Opinion
Destinations known
by Mark Footer
Destinations known
by Mark Footer
As Covid curbs further ease in Singapore, life returns to normal and new visitor accommodation springs up – despite the impending climate apocalypse
Singapore scrapped more Covid-19 curbs on August 29, and, like many destinations, expects international visitor arrivals to rocket before 2022 is out
New guest accommodation includes a 'socially and locally driven' hotel, while a resort consisting of decommissioned buses is planned for next year
Singapore was ahead of the Asian pack when it introduced Vaccinated Travel Lanes in September 2021, and took another big step towards a full reopening when it began allowing in all fully vaccinated travellers on April 1 this year.
Now, non- or partially vaxxed visitors may enter without having to quarantine – as long as they test negative before travelling – and masks in indoor settings are no longer mandatory, except for on public transport and in healthcare facilities and the like.
With Changi Airport back in action, the Singapore Tourism Board is confident annual international visitor arrivals will hit between 4 million and 6 million before 2022 is out. This is still a far cry from the 19.2 million who arrived in 2019, but it's a giant leap in the right direction.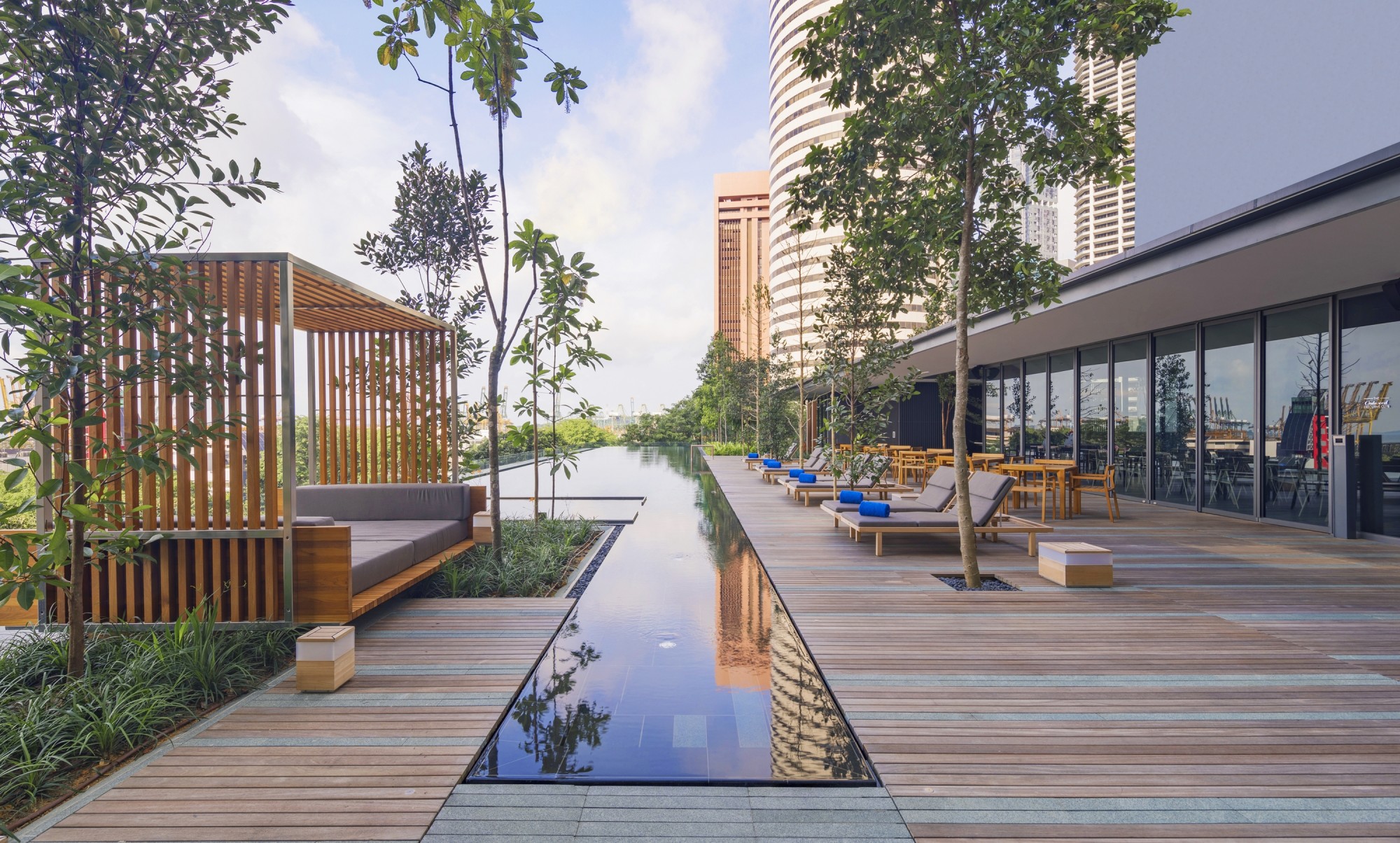 We say "right direction" but, in all the excitement about destinations getting their tourists back, most of us seem to have forgotten there's a climate emergency on, and having an increasing number of humans flouncing around the globe again, restomping their carbon footprints, is NOT A GOOD THING.
But hey, if the private jet set are going to insist on taking ever more flights of profligacy – socialite Kylie Jenner, boxer Floyd Mayweather and golfer Jack Nicklaus have all copped flak on social media lately
for making airborne hops of 20 minutes or less
– can the rest of us be blamed for wanting a bit of enjoyment in the short period between the pandemic and human extinction?
No … don't answer that.
Returnees to the Lion City who expect more from their accommodation than just a box with a bed will discover a couple of interesting new places in which to lay their head, one already in business, the other – a conscience-cleansing upcycling project – expected to open its many concertina doors in 2023.
The first comes courtesy of Hong Kong-headquartered Dorsett Hospitality International, which has introduced its Dao aparthotel concept to Singapore's business district.
Dao by Dorsett AMTD Singapore represents "an exciting new hospitality approach for a new era of travel", according to the press release – that "new era" being the post-Covid, pre-climate carnage lull, presumably.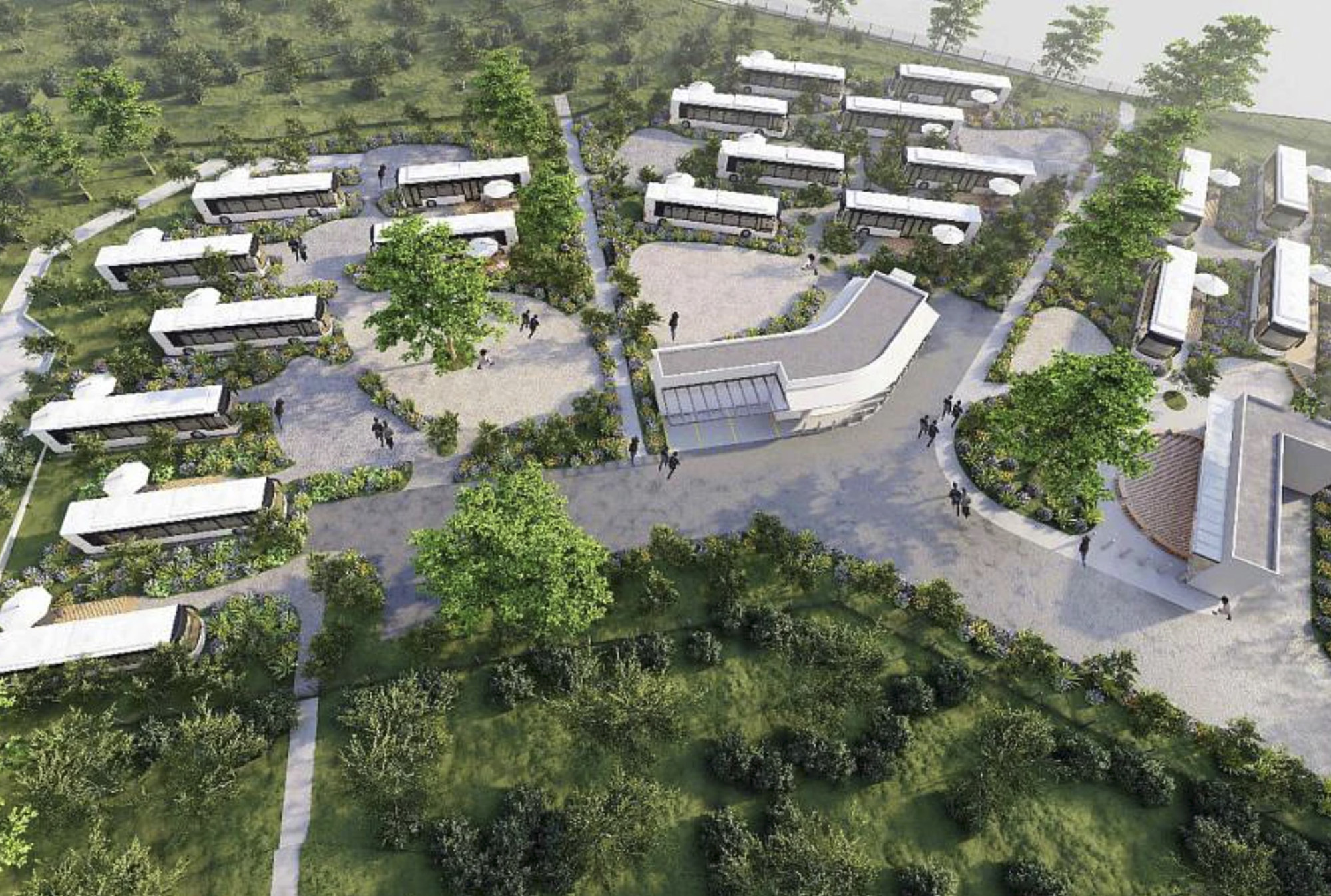 "Socially and locally driven, [the Dao] 'aparthotel' model lets guests enjoy their own custom living space in 268 fully serviced apartments alongside multiple touchpoints to interact with their local environment," it says.
"Dao by Dorsett AMTD Singapore will allow guests to 'live your way, anywhere' through the brand's three attributes: Harmonious, Custom-Fit and Social." To that end, it "has established carefully curated collaborations to empower guests with choice and flexibility."
What this means – for those whose eyes glaze over at "carefully curated", "empower" and other fine examples of PR speak – is that guests may choose from a variety of room configurations and goodies, be they in search of a wellness boost or fresh produce to cook in-room; or visiting with littl'uns, human or
furry
.
Arriving guests are ushered into the Dao Plant Library, where they may pick a leafy companion – courtesy of a local houseplant specialist – to lodge with during their stay. A botanical art programme is provided by a local artist management agency; a plant-based menu has been designed for the in-house restaurant by a local product innovation brand; booze is provided by a local distillery. You get the idea.
Meanwhile, over in Changi Village, the ground is being prepared for what is tentatively being called The Bus Resort.
"Twenty decommissioned public buses will be getting a new lease of life as rooms for a new resort to be built […] by 2023," reports The Straits Times.
Philip Raj, a hospitality consultant for WTS Travel, the travel agency behind the project, tells the paper that "the idea for a resort made out of old buses came about almost two years ago, during discussions on how to turn business around amid a decline in travel due to the Covid-19 pandemic". The adaptive reuse of redundant public transport had been an attractive consideration.
Raj says that each bus-cum-room will cost between S$300 (US$215) and S$400 a night, have 28 square metres (301 square feet) of floor space, be "well furnished" and offer features such as a bathtub and an alfresco barbecue area.
All aboard!
South Korea's World Heritage Festival returns in person
South Korea's World Heritage Festival is returning this year with, according to The Korea Times, "a promise to be bigger and more exciting than ever".
That shouldn't be too difficult given that the festival, which is organised by the Cultural Heritage Administration and aimed at showcasing the country's
Unesco World Heritage Sites
, was launched only in 2020 and had to become an online event in 2021 because of coronavirus restrictions.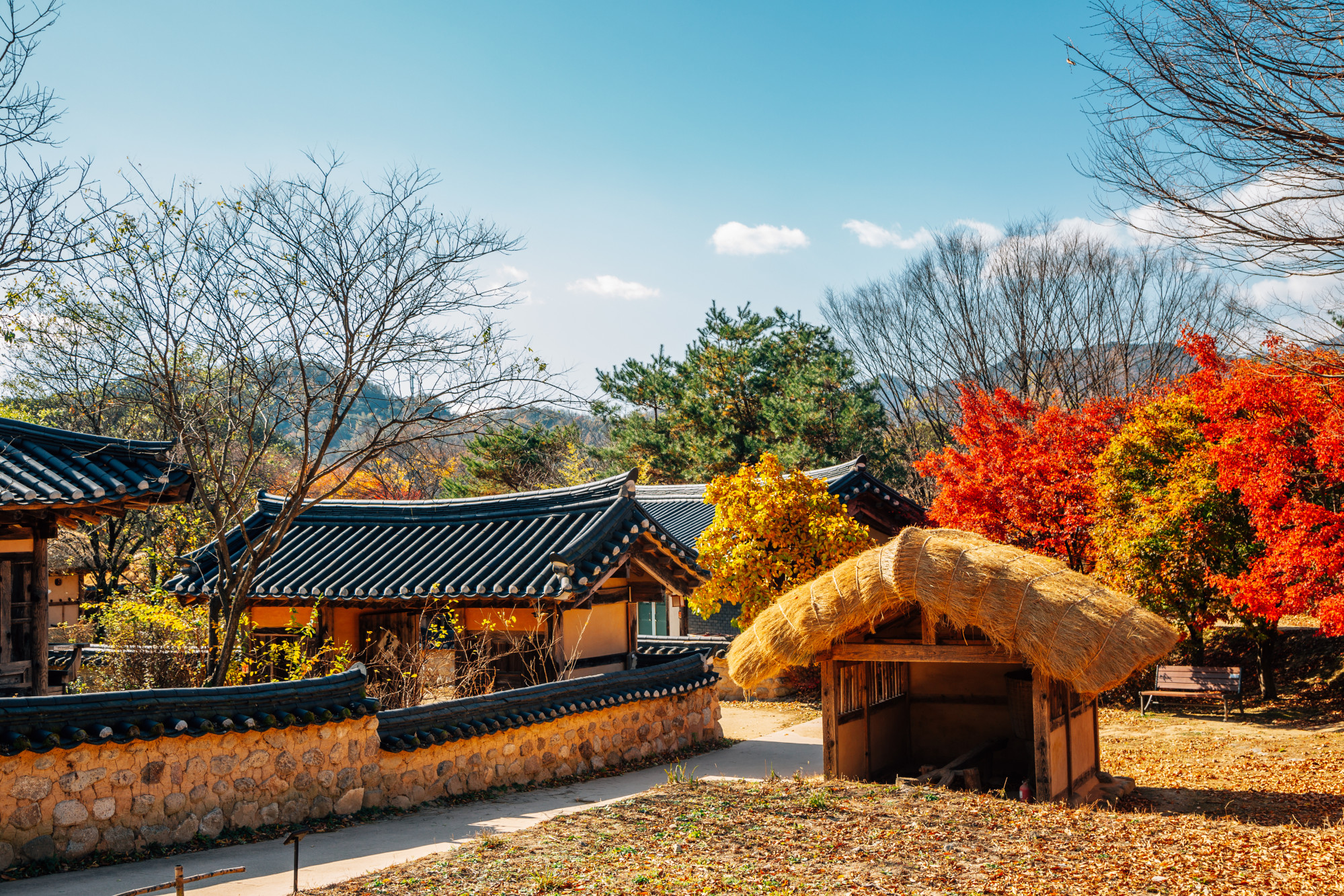 "The third edition of the festival will kick-start in the North Gyeongsang provincial cities of Andong and Yeongju, a region where Hahoe Village, Sosu, Dosan and Byeongsan seowons [ancient colleges], and Buseok and Bongjeong Buddhist temples are located," reports the Yonhap News Agency. This part will be held from now until September 25.
The festival will then split, travelling to Suwon's 18th century Hwaseong Fortress, from October 1 to October 22, and Jeju's Volcanic Island and Lava Tubes, from October 1 to 16.
Promises Yonhap: "The two months of festival will offer a wide range of exhibits, concerts, walking tour programmes, forums, hands-on experiences themed around the cultural legacies in the regions" – little of which you could fully appreciate via Zoom!