Tourism
Get more with myNEWS
A personalised news feed of stories that matter to you
Learn more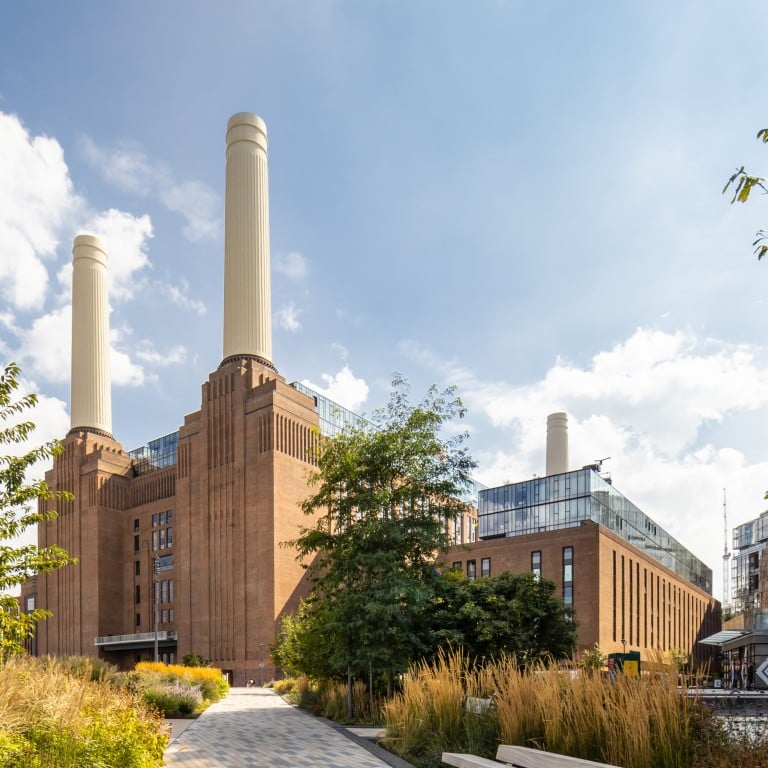 London's iconic Battersea Power Station is reborn, transformed by Malaysian group into a retail and leisure destination
The former coal-fired power station, which stopped generating electricity in 1983 after 50 years, is being reborn as a luxury destination
It will house more than 100 shops, restaurants, bars and cafes, as well as a cinema and residential and commercial spaces
Battersea Power Station, the distinctive brick building with four white chimneys on the south bank of the River Thames, in southwest London, has been dormant for nearly four decades. But now the nine-acre (3.6-hectare) property (St Paul's Cathedral could fit inside its boiler room) is opening to the public for the first time, having been transformed into a retail and leisure destination.
More than 100 shops, restaurants, bars and cafes will be housed in the former power station, along with a cinema, flats and offices – Apple is due to take up residence in January 2023. Sixty outlets will open on October 14, a second raft will follow before Christmas and the rest in time for Easter 2023.
From 1933 to 1983, water from the Thames was heated by coal at Battersea Power Station, which supplied electricity to swathes of London. Buckingham Palace and the Houses of Parliament were among the customers – they were code-named Carnaby Street Two and Carnaby Street Three, respectively.
But when the station was decommissioned because of falling output and concerns over air quality, it stayed redundant for decades, save for the odd fashion show or film shoot. The structure is instantly recognisable to Pink Floyd fans, because it was featured on the cover of the British band's 10th studio album, 1977's Animals.
Various owners (including Hong Kong developer Victor Hwang Yiou-hwa) came and went, as did imaginative ideas that included turning the building into a theme park or into a stadium for Chelsea Football Club.
For years, it looked like it was forever destined to stay idle. Then, in 2012, a consortium of Malaysian investors – Sime Darby Property, Setia, The Employees Provident Fund and Permodalan Nasional Berhad – bought the site.
It's no coincidence that visitors entering through the main, south entrance will do so via Malaysia Square – a newly constructed public piazza with a striking terraced design built in homage to Malaysian landscapes.
The south entrance is nearest the Northern Line's swish new Battersea Power Station Underground station. The north entrance next to the river, where once coal arrived on the jetty, is now accessible by water bus or from the north of the river across Chelsea Bridge.
Walking through the former turbine halls a week before opening, as fit outs are being finalised, I see signage for a mix of recognisable brands – fashion, beauty, sportswear, watches – from high street to high-end. Pop-ups by independent retailers will be regular occurrences.
Although it looks like a single building, the power station was originally built in two parts: Turbine Hall A is ornately art deco while Turbine Hall B, which was constructed in the 1950s, is strikingly stark.
Architecture firm WilkinsonEyre has retained the building's sense of scale as well as its industrial feel. The north and south entrance atriums have been left open up to the 50-metre roof. There are polished concrete floors and exposed brick walls; original gantries have been kept and steel walkway bridges added.
Even the mechanisms of the newly installed lifts and escalators are deliberately on display. Black bricks on the floor of both halls outline the positions of the original turbines, while salvaged switchgear (used to turn electricity off in areas for repairs and installations) placed in the north atrium looks like an art installation.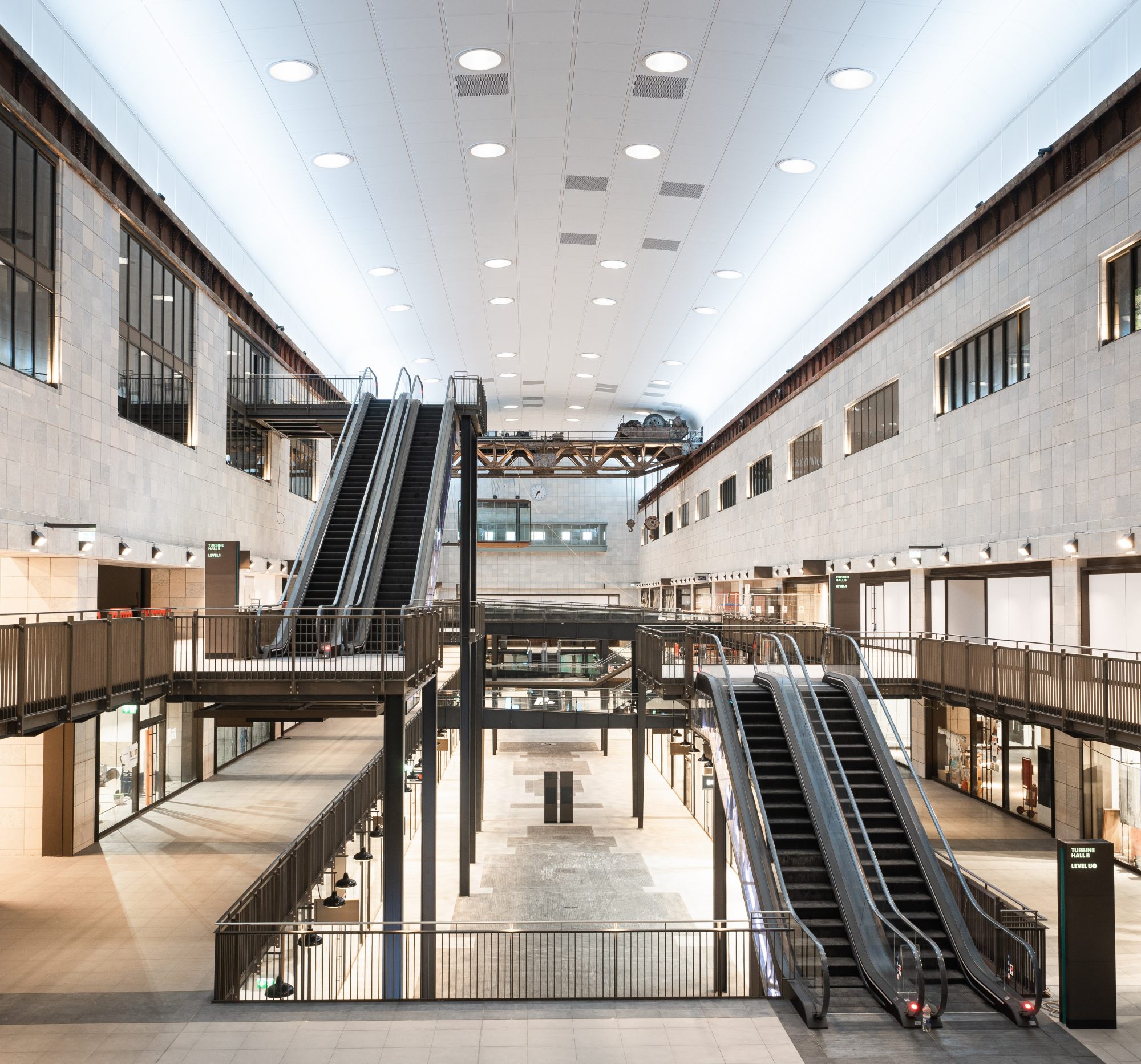 Among the first tranche of openings is boutique The Cinema in the Power Station, with comfortable armchairs and individual tables for the viewers' glasses of wine or cups of coffee.
Control Room B has been turned into a 1950s-style bar, run by hospitality group Inception. Overlooking the turbine hall, the bar retains the control room's stainless steel control panels, arranged in an arc reminiscent of a '50s sci-fi film and staff will be dressed in white boiler suits, for an added mad scientist feel.
A number of eateries will open this month, and a 24,000 sq ft food hall, run by London restaurant group JKS, will follow in early 2023. Arcade Food Hall will go into the former boiler room and, judging by the success of the group's existing ventures, which cover the cuisines of Asia, Europe, the Middle East and the United States, it will be worth the wait.
An attraction in its own right, Lift 109 is located in one of the four chimneys, all of which have been painstakingly recreated as the originals could not be saved. The circular glass lift will ascend 109 metres, protruding above the chimney to provide panoramic views of London for 10 minutes, before travelling down again.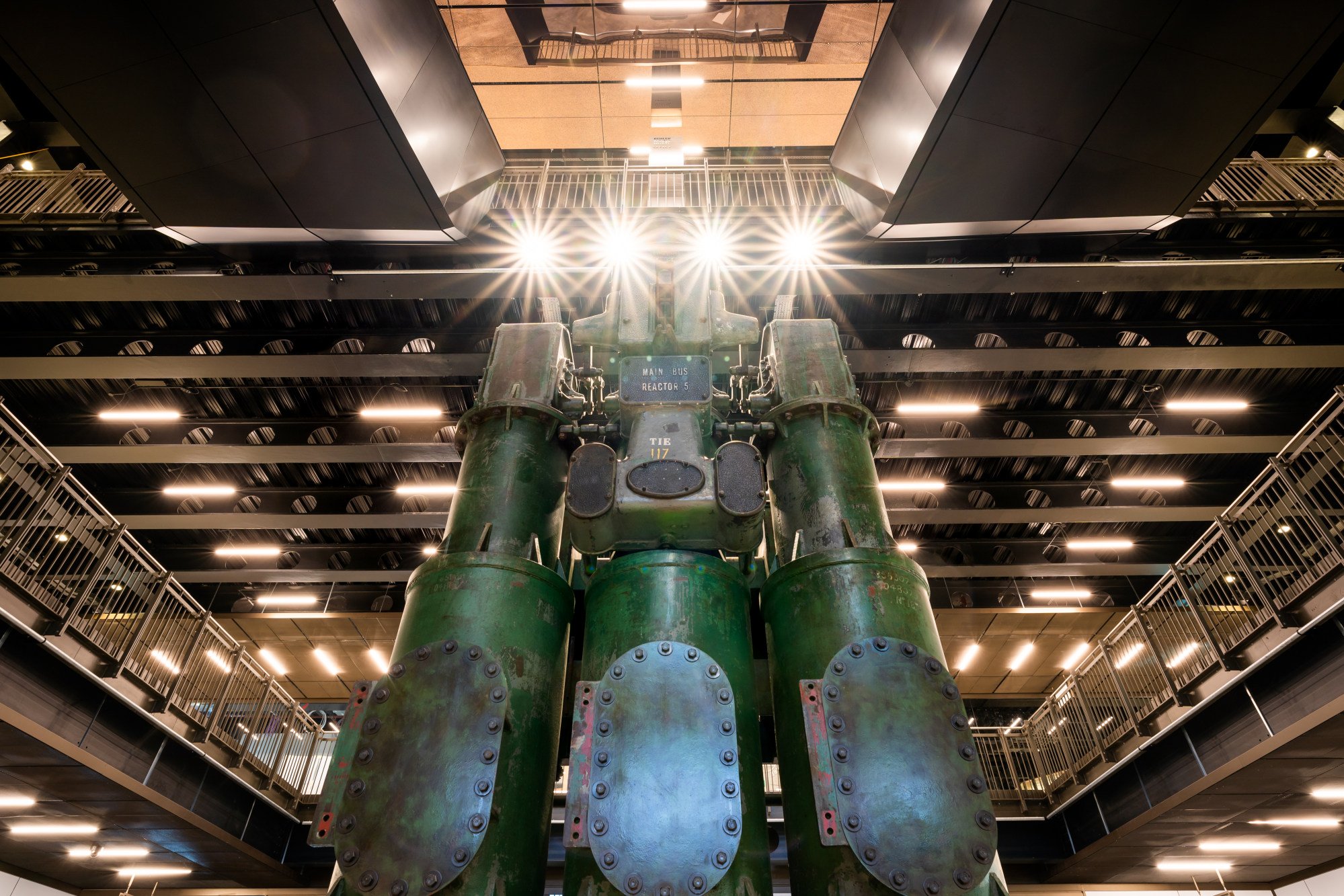 A luxury lifestyle hotel overlooking the building and Malaysia Square is due to open on November 15. Art'otel will include a roof garden, an infinity pool and a top floor restaurant with food by Henrique Sá Pessoa, who has a two-Michelin-starred property in Portugal.
As the name suggests, artworks – inspired by the heritage of Battersea Power Station – will feature throughout the hotel.