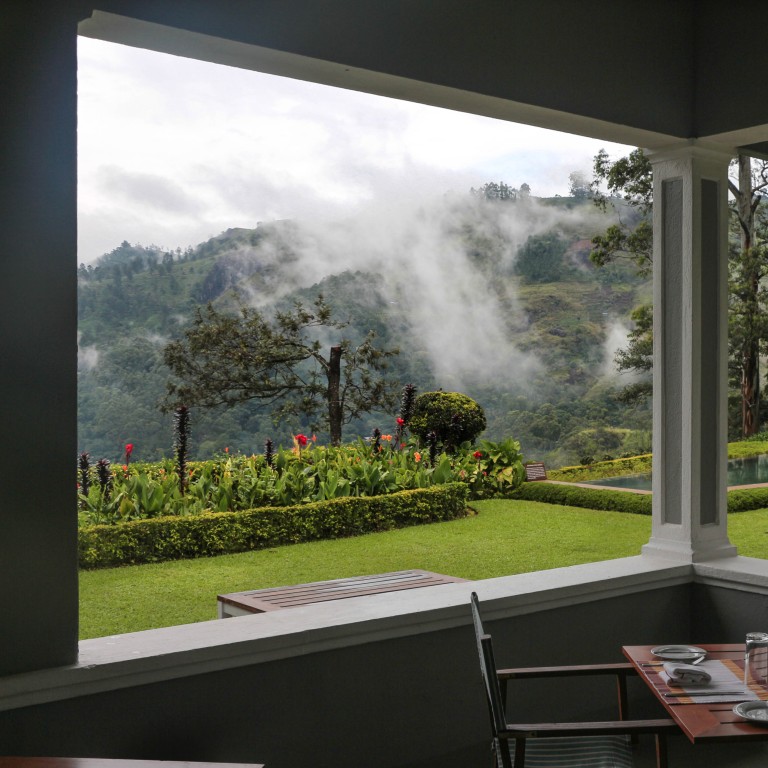 Sri Lankan tourism ready to roll out the welcome mat again, from Galle Fort to tea estates to southern mountains and surfing beaches
A visit to Galle Fort in the southwest reveals that resorts such as Amangalla, small businesses and tour operators are optimistic about the future
The pandemic, followed by political unrest, took the country off the tourist map, but normality has resumed and Sri Lanka is ready to receive visitors
"You are standing on 400 years of history," says Nalin Wasantha, a butler at the luxury resort Amangalla, as we stand in a large living area with polished teak floors, a small cabinet bar, and colonial-era teak armchairs with rest panels and caned seats.
Built as a military headquarters by the island's Dutch colonial rulers in the 17th century and converted into the Oriental Hotel in 1863, Amangalla, one of two Sri Lankan hotels run by the resort chain Aman, is in Galle Fort, 150km (93 miles) south of the nation's capital, Colombo.
Wasantha, who's been working there for 15 years, leads the way into the resort's small museum, which contains black-and-white photographs, guest review books and cutlery and crockery used during the colonial era. Two signs bearing the words New Oriental Hotel, the name of the hotel after a 1900 change of ownership, hang on the wall.
When the Oriental Hotel first opened, it was needed; Galle Fort would sometimes be thronged by as many as 700 foreign passengers from the ships that would put in at Galle Harbour as they made their way across the Indian Ocean.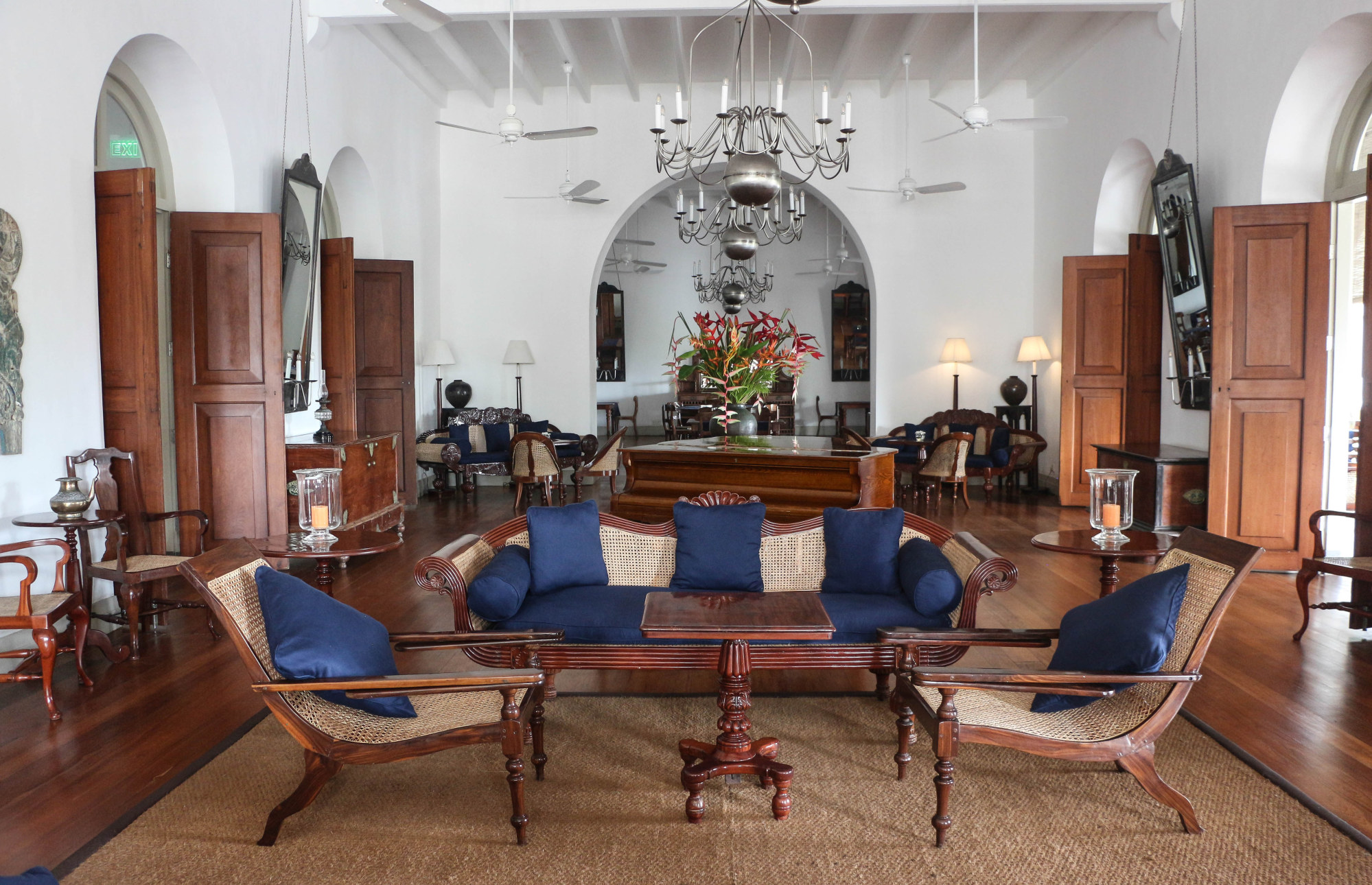 When I visit, there are far fewer visitors at the World Heritage site; the Amangalla has only six other guests occupying its 32 rooms.
"Before the pandemic, we were fully booked almost every day," Wasantha says.
Although guest bookings almost returned to pre-pandemic levels when Sri Lanka reopened its borders at the end of 2021, the rebound lasted only a few months.
Earlier this year, Sri Lanka's crashing economy drove its people to the brink and protests escalated in the capital as crowds demanded political change. Several countries issued travel warnings. But in recent months, following the resignation and departure of key government members, the country has returned to a sense of normality, with necessities such as fuel and cooking gas again readily available.
"Things are looking better now. We will have more guests in December," Wasantha predicts, serving me tea with scones and home-made jam in an arched hallway that overlooks the terracotta-roofed buildings and ramparts of the fort. "Sri Lanka is like a gem. You just have to cut and polish and offer it to the world," he adds.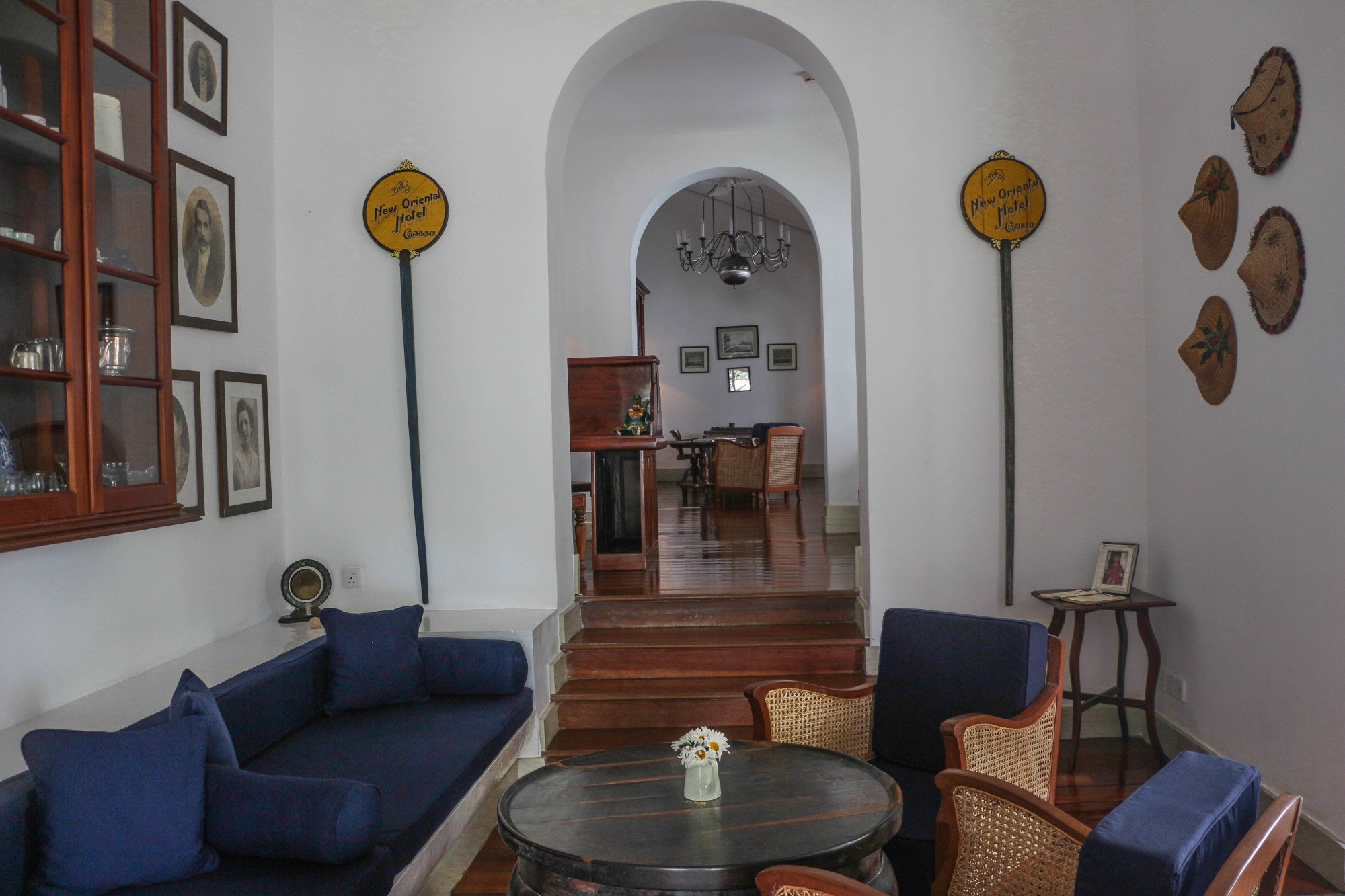 The island offers a diverse mix of experiences, with beaches, rolling mountains and ancient temples. A Galle Fort tour includes a sunset stroll along the ramparts, and visits to 18th-century churches and narrow streets lined with houses, cafes and boutiques.
Sri Lanka relies heavily on tourism, which usually accounts for almost 12 per cent of the country's gross domestic product, is the third-largest foreign-exchange earner, and provided nearly 400,000 jobs in 2018. It came as no surprise when Minister of Tourism Harin Fernando told local media on Friday that Sri Lanka aimed to attract 1.5 million foreign tourists next year and 3 million in 2024.
The industry doesn't help only those who are employed in prominent hotels. Nine Skies is a five-bedroom tea garden bungalow overlooking a valley in Ella, a laid-back mountain village in the centre of the island.
Trails taken by guests with a resident naturalist lead to tea estates, waterfalls and the Nine Arch Bridge, a 19th century railway engineering marvel.
"Before the pandemic, there were days I did three cooking sessions a day," says Nine Skies chef Dhanushka Ranasinghe, who teaches guests how to make Sri Lankan dishes against a backdrop of soaring mountains and a 360-degree rail loop, along which the occasional train chugs.
Ranasinghe returned to Sri Lanka in 2015, having worked in the Middle East for more than a decade, to reunite with his family, and although he's not busy now, he's looking forward to a brighter future for tourism.
"Many people in the industry are migrating [primarily to the Middle East] because of the situation, but hopefully, things will improve with time."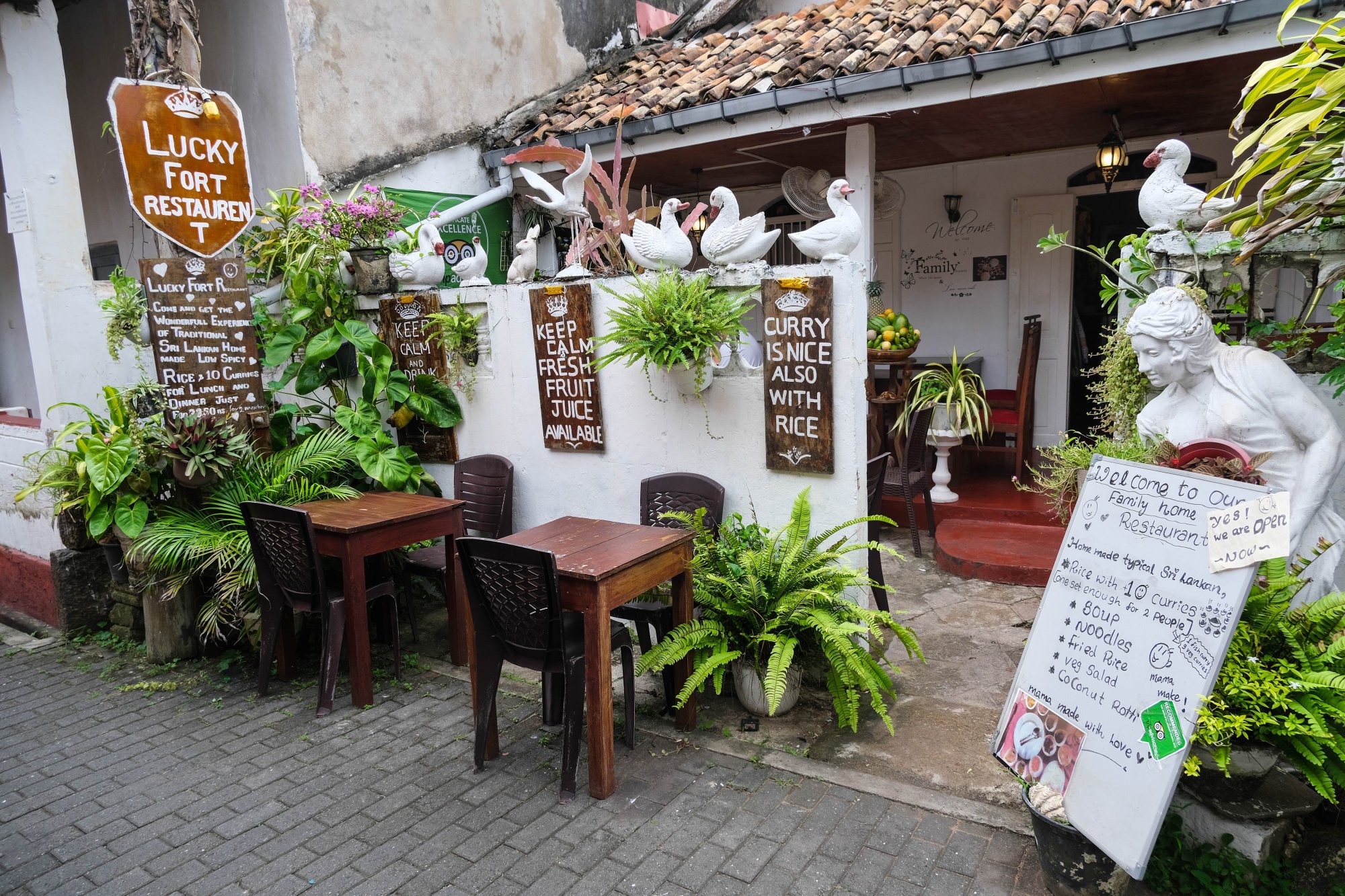 Back in Galle Fort, Hansi Chamika runs the Lucky Fort Restaurant in her 200-year old terracotta-roofed home in Parawa Street, one of the area's quieter alleys. Chamika's mother cooks for their customers.
"You are lucky," Chamika says with a chuckle, looking on as I devour her mother's creamy pumpkin curry. "If you came before the pandemic, you would have had to stand in a queue to get a table."
Chamika and her family also conduct cooking classes, during which guests learn to prepare coconut milk from scratch, pair spices and make curries. When tourism boomed, their small venture became the family's main source of income. Then the pandemic stopped it for two years.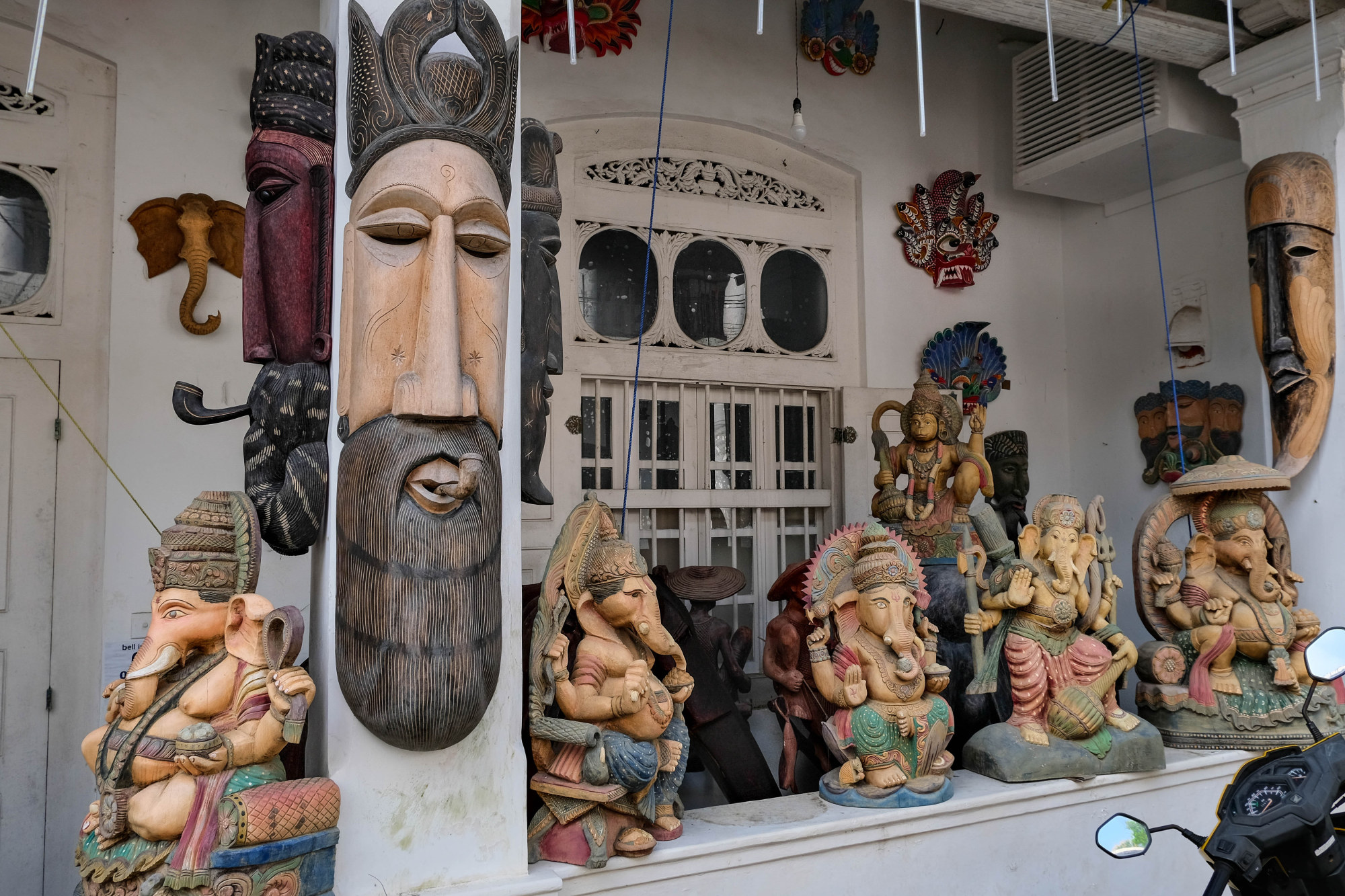 "So my brother left for Colombo to look for work," Chamika says. "He's good with computers. He works there now, and helps with our bookings online."
During the week I visit, the family conducts just one cooking class, for a couple.
"A foreigner who had lunch with us told me that tourism will be back by next year," a hopeful Chamika says, smiling.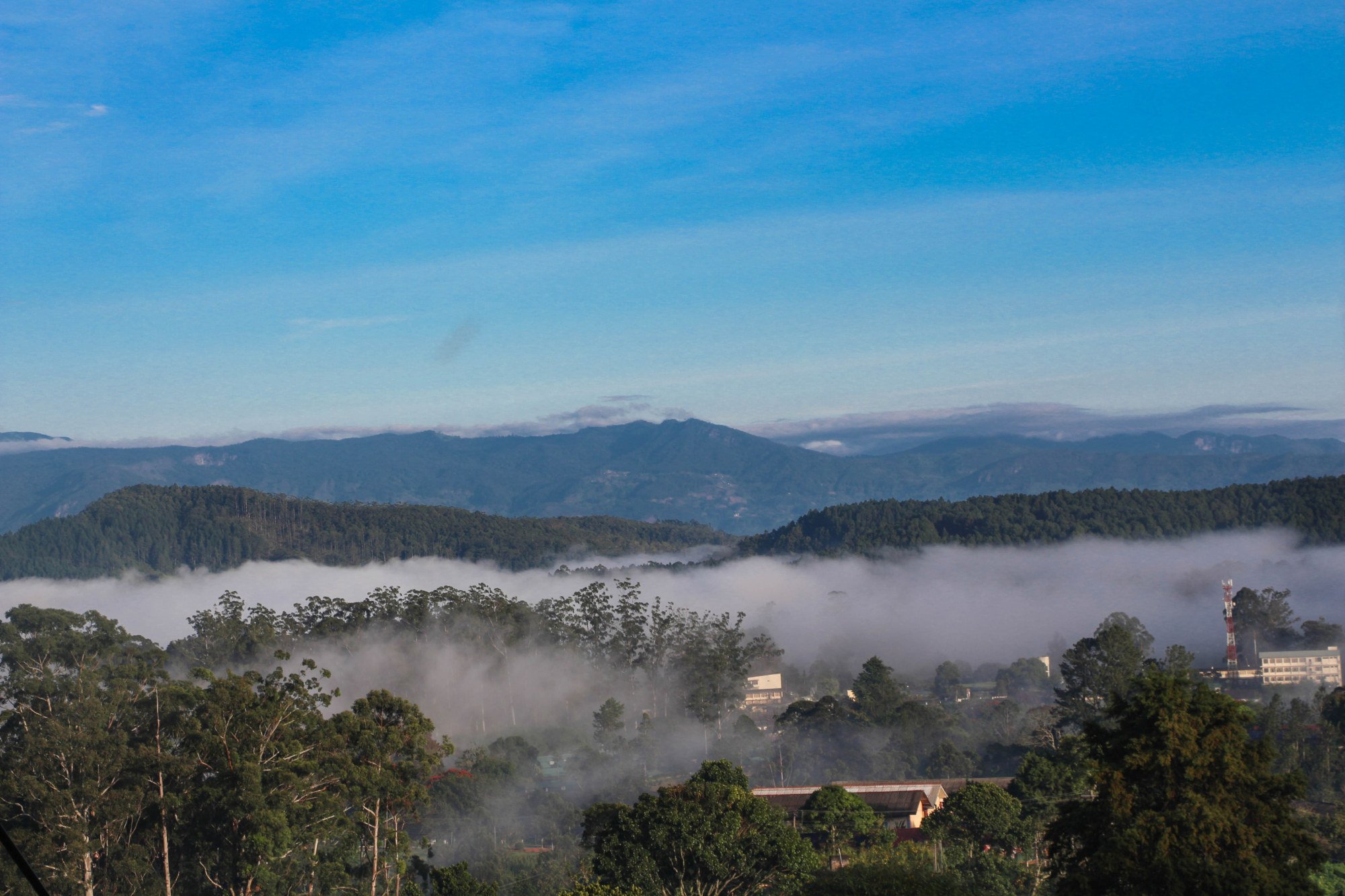 Chandima Wanasinghe had spent more than a decade conducting cycling tours and explorations along adventure trails with Nishantha Ranasinghe (no relation to Dhanushka Ranasinghe) when the pandemic hit.
"During the first lockdown, we spent time off work, enjoying it with our families, naively thinking that things would be better soon," Wanasinghe says. "Then we started hiking, cycling and camping to less explored parts of Sri Lanka, hoping to draw inspiration for our future tours."
One of these trips took the pair to the southern mountains of Suriyakanda, Wanasinghe says, where they discovered a small hillside plot with cascading falls. It was located 1,000ft above sea level and had panoramic views of tea gardens bordering rainforest.
Wanasinghe and colleagues used old wooden railway sleepers to lay out a campground for four tents, and renovated a small building once used by tea estate workers into a kitchen. After a couple of lockdowns, Wanasinghe opened the campsite, SkyDeck Suriyakanda, to the public in December 2021.
Camping and outdoor travel had become popular in Sri Lanka, Wanasinghe explains. "But wild camping is difficult. It might not be safe. There could be natural hazards or you might not have a proper washroom."
Included in the approximately US$15 per tent per night price are two meals (breakfast and dinner) and a guided morning walk. The basic set-up, with visitors waking up to watch the sun rise over mountains and tea bushes from their tents, proved popular, and SkyDeck became a hit on Instagram.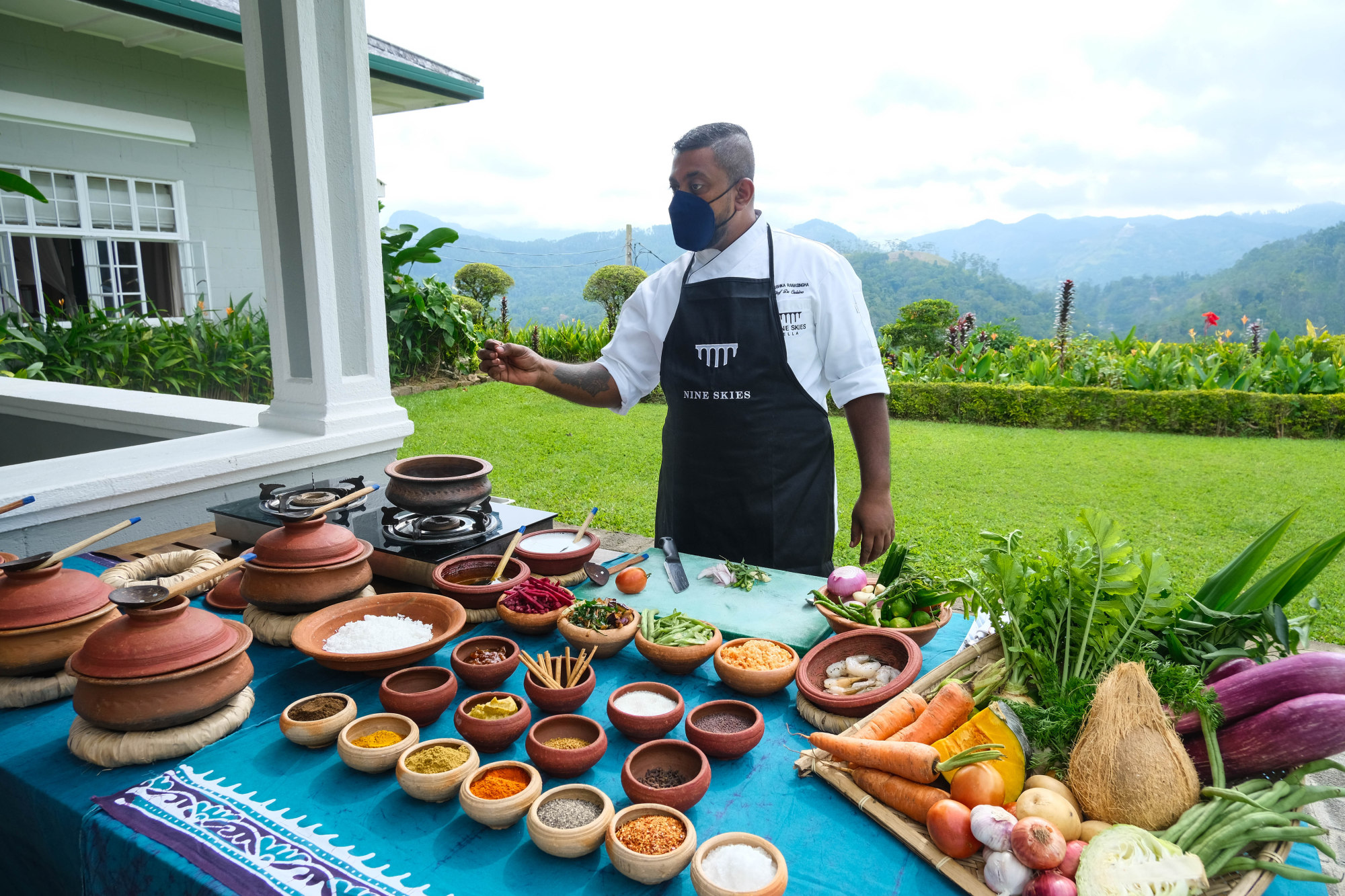 "We had many local tourists, and also got direct bookings from foreigners, especially surfers who were passing by the mountains to move to the coast," says Wanasinghe, who had a busy season until May. "But after that, we had a lot of cancellations during the economic crisis because people couldn't find fuel to travel.
"Things are getting better. We even have new inquiries coming from foreigners again," says Wanasinghe.
"We want to run the camp here from December to May and then shift to the east coast," he says, explaining that the summer is high season on the east coast while it is wet and windy in the mountains.
He has already identified a couple of scenic spots near Arugam Bay, which is popular with surfers, as potential sites for his new camp.
Despite repeated recent setbacks, Wanasinghe, Chamika, Ranasinghe, Wasantha and others in Sri Lanka whose livelihoods depend on tourism are putting their heart and soul – and trust – into a future blessed with visitors.
"Hopefully, this sense of stability lasts longer [than last time]," Wanasinghe says.
The writer was hosted by Amangalla and Nine Skies.