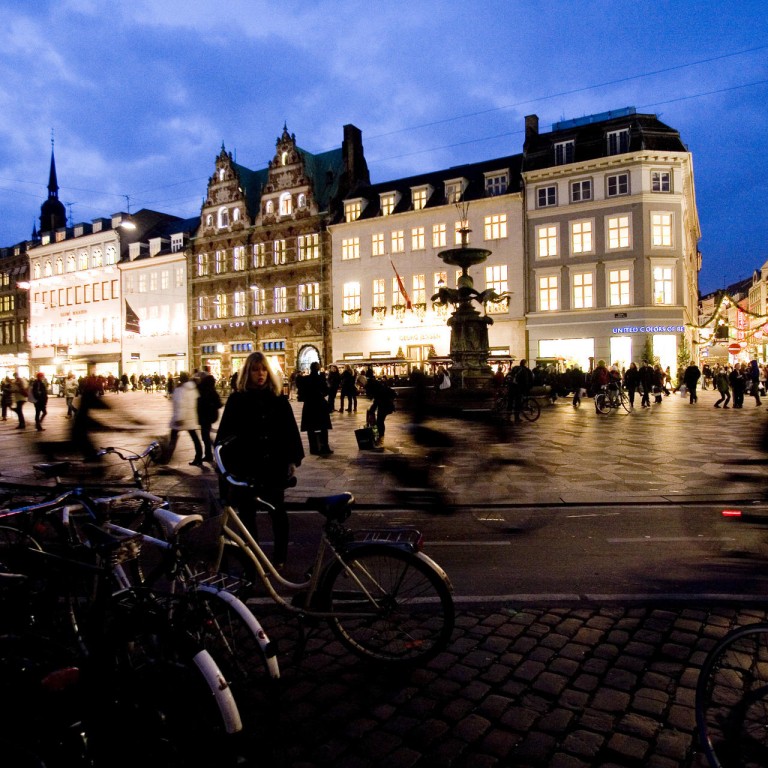 Five literary cities: book your trip
Novels, travelogues, poems and philosophy can bring a destination to life.Chris Moss picks his favourite literary towns
"!" If that annoying song from the 1952 Danny Kaye musical about the life of Hans Christian Andersen pops into your head whenever you think of the Danish capital, then there might be salvation in the writings of the city's other literary superstar. Soren Kierkegaard (1813-1855) is credited with being the first existential philosopher - Sartre and other philosophers took lots of key ideas from his writing - as well as a brilliantly original theologian. He was also an amazingly gloomy person, cancelling his engagement to local girl Regine Olsen so he could concentrate on his main passions: God, the "sickness" of despair, boredom, anxiety, repetition, recollection and possibility. His grave is at the Assistens Cemetery and there's a statue by the Royal Library, but he walked the streets of Copenhagen most days and the best homage is to stroll down Ostergade, Hojbro Plads, Slotsholmen, Kongens Nytorv, Amaliegade, Nyboder, Kongens Have and down the Amagertorv stretch of the long Stroget (which he called "the hub of the universe"). "Above all, do not lose your desire to walk," he wrote. "Every day, I walk myself into a state of well-being and walk away from every illness. I have walked myself into my best thoughts." Kierkegaard would have been 200 this year and from May Copenhagen is hosting hundreds of events and related exhibitions. See sk2013.ku.dk
, one of his more accessible books. Its main theme is despair.
"The crucial thing is to find a truth which is truth for me, to find the idea for which I am willing to live and die."
Ibsens hotel - arty, paint-dabbed, textile-strewn, bookish hotel on trendy Nansensgade. B&B HK$3,307 per room. ibsenshotel.dk
The stories of and Penguin's .
"Hard to believe Buenos Aires had any beginning/I feel it to be as eternal as air and water." (from )
Jack Kerouac's and Mick Sinclair's "cultural and literary guide" to San Francisco, published by Signal Books.
"Holy New York Holy San Francisco Holy Peoria & Seattle Holy Paris Holy Tangiers Holy Moscow Holy Istanbul!" (from Allen Ginsberg's ).
Manila beguiles visitors. How, they wonder, can you connect the modernist concrete bunkers commissioned by Imelda Marcos, the beautiful and broken Spanish colonial centre, the brash and angry streets of Makati, the shanties, the seashore and the slick machine-gun-guarded malls? James Hamilton-Paterson's is a spooky, strange novel that will do all the things travel guides cannot do. Opening in a wasteland near Manila Airport, where a factory produces marketable human skeletons from the bodies of derelicts, it flaps around the dark-hearted city with a narrative that is part crime-thriller, part-allegory, part confessional.
(1994) by James Hamilton-Paterson.
"The Spanish Inquisition taking place in a Dunkin' Donuts" (how burned out documentary maker John Prideaux, describes the Philippines in )
The city of Dickens, or Samuel Johnson, or Virginia Woolf, or Martin Amis, or even Xiaolu Guo … London is awash with stories, literary ghosts and living scribes. Choosing a London text is an invidious task, but one strong candidate for a contemporary take on the city is last year's , by John Lanchester (b. 1962). Set in a fictional London suburb the novel portrays the rise and fall of a banker, his mad-bad wife, a super-rich African footballer playing at a Premier League club, a traffic warden, a postmodern protester cum activist-artist, and a family of Asian shopowners - whose destinies collide thanks to their shared residence on Pepys Road. The title alludes to the city but also to cash, to property, and to the 2008 financial crisis and its consequences. Dickensian in ambition and Swiftian in its morality, the novel offers insights into multicultural - and real, messy - London life. Take the book as a shield when you walk round the city and as a warning against the hedonistic illusion when you are swanking around Soho and the West End.
The city is full of bogus bookish hotels but the Langham Hotel, at the top of Regent Street, was the location of a literary meeting in 1889 that inspired Arthur Conan Doyle to create Sherlock Holmes and Oscar Wilde to write
(2012) and Lanchester's earlier, also London-set novel, (2000), about a quietly exceptional day in the life of an ordinary suburbanite.
"Having a house in Pepys Road was like being in a casino in which you were guaranteed to be a winner."
This article appeared in the South China Morning Post print edition as: A tale of five cities