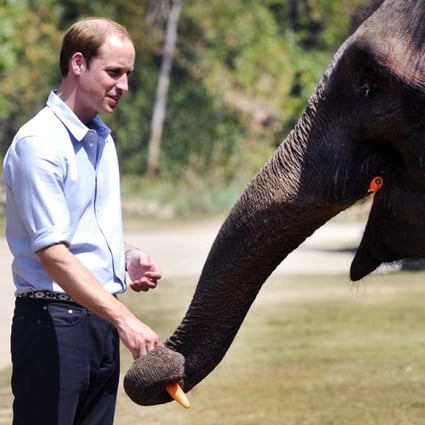 Prince William (left) feeds a resident of Wild Elephant Valley, in Xishuangbanna, Yunnan province, on March 4. Photo: AFP
How did Prince William end up promoting a cruel China elephant circus?
When British royal, a vocal campaigner for the rights of elephants, visited a Yunnan conservation park recently, he appeared unaware the establishment operated an exploitative circus. How, asks Simon Parry, could the prince have been so poorly advised?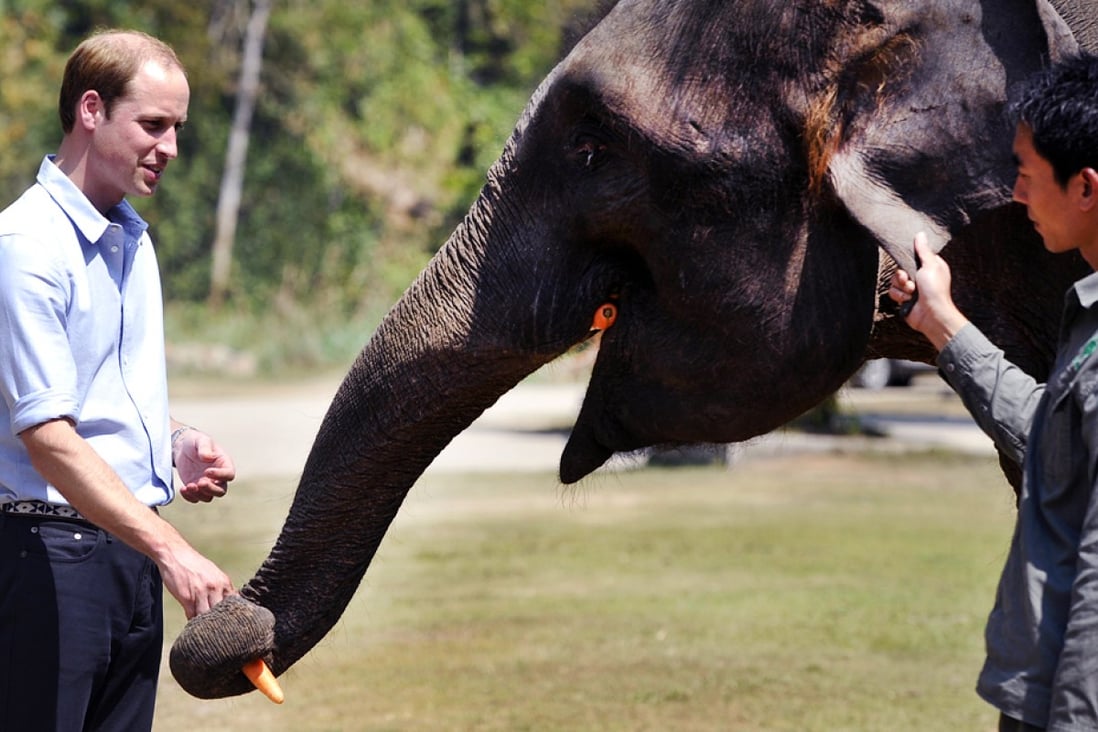 Prince William (left) feeds a resident of Wild Elephant Valley, in Xishuangbanna, Yunnan province, on March 4. Photo: AFP