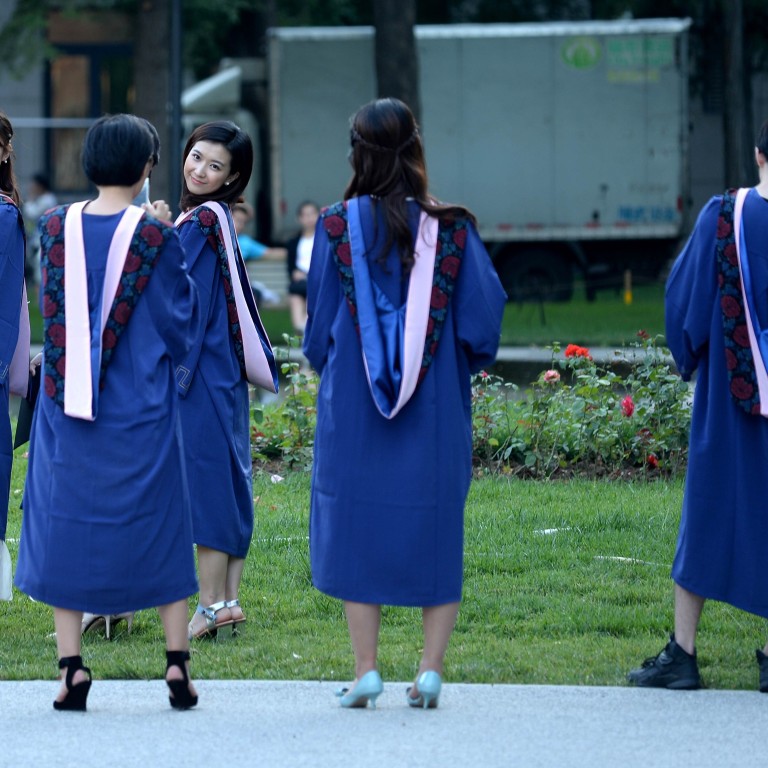 Top 5 employers for Chinese engineering graduates
For decades, the majority of the world's engineers came from the developed economies led by the United States and Japan. That has changed dramatically over the past decade as mainland China's economy has rapidly escalated and demand exploded for new engineering talent in fast-growing industries such as the internet, telecommunications, transportation and manufacturing.
An estimated 1.3 million engineering students graduate in mainland China per year, according to Unesco. Data from the 2015 online survey of China's "most ideal employers" showed that many of the respondent engineering students prefer working with three of the country's largest hi-tech companies, which were named in the poll's top five results.
The survey was conducted by Universum, an employer-branding company based in Sweden, with 55,062 participating students. The data was collected between September in 2014 and January 2015.
Huawei Technologies
Shenzhen-based Huawei is one of the world's largest suppliers of telecommunications equipment, behind Ericsson and the combined entity formed by Nokia's merger with Alcatel-Lucent. Established in 1987, Huawei had total revenue of US$46.5 billion in 2014. Its telecommunications network equipment, information-technology products and solutions, and smart mobile devices are sold in 170 countries and territories. The privately-held company invests 10 per cent of its annual revenue to research and development, and has more than 45 per cent of its 170,000 employees around the world doing various research and development activities. It topped the Universum student survey for the most ideal employer of engineering graduates in China for the second consecutive year.
Alibaba Group
Founded in 1999, Alibaba hogged most business headlines worldwide when it claimed the record for the world's largest initial public offering in 2014. The Hangzhou-based company raised US$25 billion in the New York Stock Exchange, trumping the US$22.1 billion IPO of the Agriculture Bank of China at the Hong Kong Stock Exchange in 2010. One of the main attractions of Alibaba as an ideal employer of engineers is that the company has expanded from its core e-commerce operations to become a conglomerate involved in other related businesses. Zhejiang Cainiao Supply Chain Management Company operates a logistics information platform to support Alibaba's domestic and international e-commerce activities. Ant Financial Services Group is an online lender to small businesses and individual consumers. Alibaba Pictures Group is a producer of movies and television shows. In its financial year ended March 31, Alibaba had 34,895 employees.
Apple
Headquartered in Silicon Valley in the United States, Apple is the world's biggest technology company. Apple has also made it a mission to turn mainland China into its largest market in the next two years. In the first quarter, iPhone sales in mainland China surpassed all markets worldwide, including those in the United States. Despite the proliferation of less-expensive, Chinese-brand smartphones and computers, owning an Apple product remains a significant status symbol in mainland China's vast consumer market. Many people are willing to pay premium prices for the company's range of products, which include tablets, laptop computers, all-in-one desktop computers and smartwatches. Most of its products are made in the country. Apple expects to further drive consumption of its devices in greater China -- comprising Hong Kong, Taiwan and mainland China -- when it doubles the number of stores to 40 by next year. Its revenue from this region rose 71 per cent year-on-year to US$16.1 billion in the quarter ended March.
Baidu
The literal meaning of the company's name is "hundreds of times", representing a persistent search for the ideal. Founded in 2000, Baidu is the largest Chinese-language internet search services provider. Apart from serving individual users, Baidu is also a media platform for its online marketing customers. The company, which posted revenue of US$7.8 billion in 2014, is also eyeing to further develop its business outside of its core online search operation. It is heavily investing in mobile marketing and online-to-offline e-commerce opportunities. Engineers will find plenty of work to be done in Baidu as it continues to invest in activities covering health care, education, financial services and even artificial intelligence.
Google
Despite Beijing's broad campaign to increase mainland China's internet security, engineering students polled by Universum still voted for Google as one of their most ideal employers. It is challenging to share documents over Google in mainland China, so the US internet company has become a fringe player in the country's still-growing online search market. The difficulties experienced by Google in mainland China came to a head in early 2010 when the company closed its servers there to protest censorship and protest alleged government-backed cyber-espionage against various multinational companies in the country. Google, however, remains invaluable for domestic companies to market their products and services outside the country. In recent years, Google's free Android mobile operating system has become the de facto software running on Chinese-brand smartphones, many of which are exported around the world.