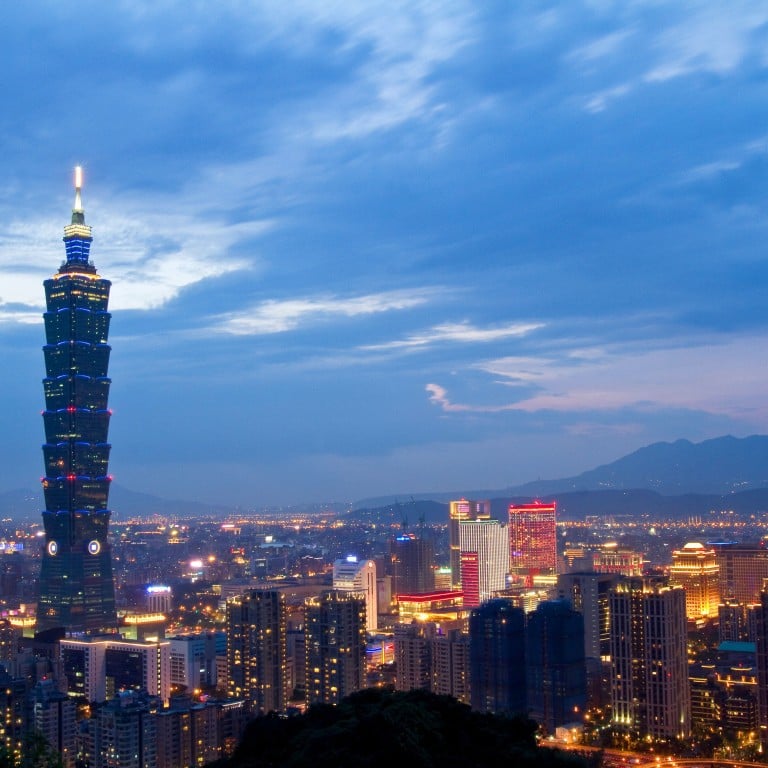 Top 5 most promising Taiwan start-ups
In a bid to boost the number of start-ups on the island and bolster economic growth, Taiwan's National Development Council announced the HeadStart Taiwan programme last year to reduce red tape and attract international investment.
Alongside the initiative, Taiwan's Labour Ministry has relaxed visa requirements for foreign professionals working in start-ups that qualify under the HeadStart programme. Overseas candidates with a bachelor's degree or higher will no longer need two years of work experience to obtain a visa. Taipei's Zhongshan Soccer Stadium is also being transformed into 100,000 square food start-up cluster, including an accelerator, called Taiwan Startup Stadium as part of the NDC's efforts.
SCMP staff reporters have sifted through the Taiwan start-up scene to find some of the most promising companies to come out of the island. Their inclusion is based on the new technology they offer, funding received and the market gap they fill.
Gogoro
Gogoro offers a new, more environmentally-friendly option to Taiwan's scooter dependent commuters with its electronic smart scooter priced at around US$4,100. Co-founded by a former chief innovation officer at Taiwanese smartphone maker HTC, Gogoro claims its scooter is cheaper to run in the long term than the alternative petrol scooters which buzz along the country's streets and even its pavements. To support riders, the Gogoro Energy Network of stations will allow customers to swap batteries to keep their scooters on the road for longer. The electric scooter company has raised US$150 million, including investment from Panasonic Corporation and Cher Wang, founder of HTC.
Outlier Linguistics
Launched with a Kickstarter campaign, which raised US$91,000, Outlier Linguistics is a Chinese language dictionary tool designed to teach Chinese characters more efficiently. The dictionary, developed by three Chinese paleography enthusiasts, will be released through Chinese language app Pleco. Outlier Linguistics' dictionary gives a detailed explanation of each character and its developers claim by teaching the functional components of each character to give its true origins and meaning the dictionary also eases memorisation for learners.
91APP
91APP builds independent iOS and Android apps for retail brands, claiming it can create an app within 5 minutes. The company says 1,000 brands use its platform allowing the brands to manage inventory through its website. 91APP charges retail brands to build the apps as well as taking a commission on transactions carried out through the apps. The company was founded by Steven Ho, who is referred to as Taiwan's "godfather of e-commerce" on the company's site for his previous start-ups which were sold to Yahoo and eBay. In March, the company raised US$9 million in series A funding led by AppWorks.
Appier
Founded in 2012, Appier is a marketing company that uses artificial intelligence to put advertising in front of the right people, across mobile, desktop and tablet. Earlier this summer, Appier announced it would be applying its technology to television advertising to allow advertisers to harness artificial technology to reach the right viewers, with Singapore as its first market. In June 2014, the company raised a US$6 million funding round from Sequoia Capital, the first investment by the venture capital firm on a Taiwanese start-up. The company's headquarters are in Taipei with offices in San Francisco, Singapore, Tokyo and Sydney.
HWTrek
HWTrek is a cloud-based platform to connect hardware enthusiasts with experts who can provide necessary services and manufacturers to build their products. More than 2,500 entrepreneurs and and start-ups have used the HWTrek Project Development hub connecting creators to experts. The Taipei-based start-up secured US$4 million in Series A funding in June led by US-Chinese venture firm WI Harper and ITIC.