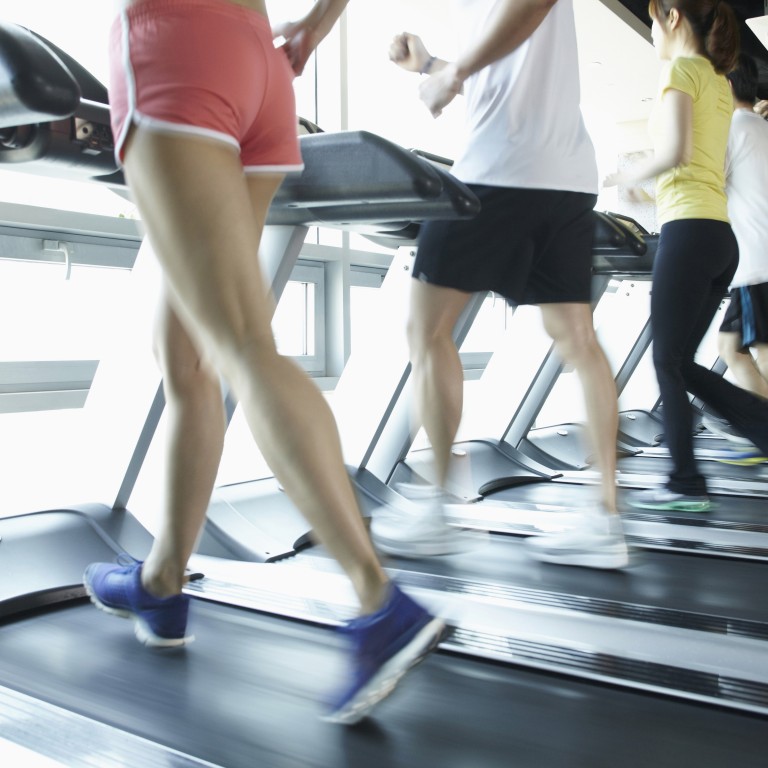 Top 5 smartphone apps for runners and joggers
Running may be one the most popular forms of exercise for losing weight, but working out the immediate benefit of a quick jog or long marathon can be a difficult process.
Researchers at Syracuse University in the US estimated that on average, men will burn 124 calories and women 105 in a 1,600 metre run on a treadmill, or the equivalent of 20 grams of dark chocolate.
Smartphone apps can help track runners' distance, amount of calories burned, and map their routes. SCMP staff reporters have tested and sifted through the hundreds of free and paid running apps to choose our top 5.
Runkeeper (iOS, Android - Free)
Launched in 2008 and one of the oldest running apps, Runkeeper uses your phone's built-in GPS to track your performance, distance, time, pace and route. Results are stored on your profile so you can chronicle your path to better fitness.
Runkeeper syncs with 12 other fitness apps as well as music streaming service Spotify.
Endomondo (iOS, Android, BlackBerry, Windows Phone – Free)
No matter what kind of exercise you take part in – running, cycling or kayaking – Endomondo can set targets, track routes and give feedback. It will even provide audio encouragement like "you can do it!" during the exercise. Users can also see their personal statistics and workout history on the app.
Endomondo encourages users to share their workouts with friends through integration with Facebook, Twitter and other social media platforms.
Nike+ Running (iOS, Android - Free)
Designed for runners of all levels, one unique feature of Nike's app is the heat map it generates showing runners' speed throughout a course.
While running, you can listen to your favourite music on Spotify or iTunes within the app itself. You can also activate the "PowerSong" function that will automatically switch the music to something with a higher tempo as it senses you are slowing down.
Charity Miles (iOS, Android – Free)
Earn money for charities by running. Runners and walkers earn up to 25 cents per mile (about 1,600 metres) and bikers can earn up to 10 cents per mile. Before starting, you can browse the app's list of charities, find the one that you support, and then hit the road. You can also share your contribution via social media.
Zombies, Run! (iOS, Android – Free)
"Don't look back. They are right behind you. Just keep running!"
Turn on this app and put on your earphones, you are not running for fitness, you are running for your life.
Zombies, Run! uses a radio play-style zombie story to keep runners motivated and entertained. The app also integrates with music players and streaming apps like Spotify. While you are jogging, walking or running, you can listen to your favourite music and get story messages in between songs. If you're chased by zombies, you'll have to speed up. You have 200 missions to complete, and you can collect supplies to build up your own base to fight zombies.