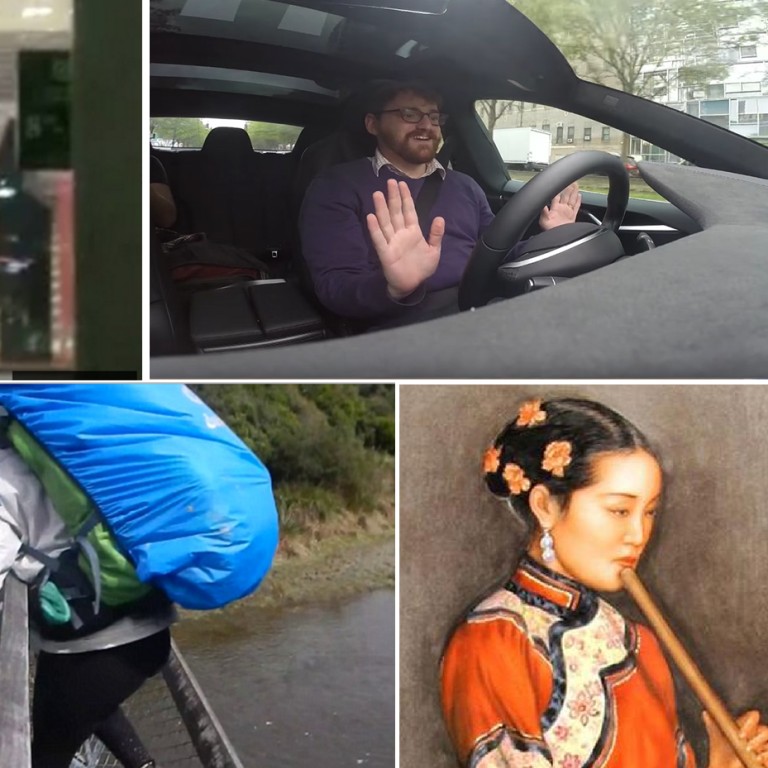 Top 5 videos: Dude, do you even lift? Thor's hammer IRL, and a wild bear's rampage through a Russian mall ends in a shoot-out
Scroll on to see engineering put to use in comical ways, why this man is the most sought after porcelain painter in Hong Kong and hikers plunge metres into a river in New Zealand. 
He took his invention to the streets of Venice Beach, California and asked people to try lifting it up. Through sticky and tricky means, only Pan could lift the magnetized hammer mischeivously placed on a metallic surface. Want to know how exactly it works? Watch the video! 
New Zealand is a land of wonders for many, but for these four French hikers, it is a place where they had a mortal shock.
In this recently released video you can see when the hiking group crossed a suspension bridge in Te Urewera National Park, and then the bridge suddenly collapses The hikers plunged 28 feet (8.5 meters) into a river below. Luckily, none of them were seriously injured.
A wild bear wandered into a Russian shopping mall before it was shot dead by a law-enforcement officer this week. 
Car blogger test drives Tesla's new 'autopilot'
Tesla launched its new self-driving system "Autopilot" Wednesday, making its cars semi-autonomous.
Lee, 87, moved to Hong Kong from mainland China in 1949 during the Chinese Civil War. At the age of 18, he learned the art of porcelain painting from a master in Shantou city, Guangdong province.