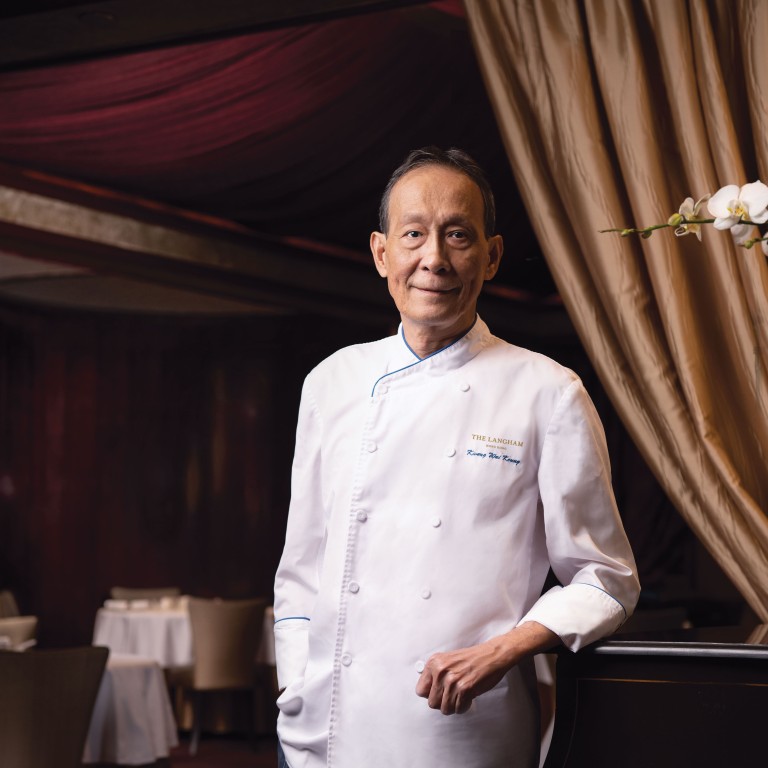 Best Chef – Kwong Wai-keung, T'ang Court, Langham Hong Kong: Chinese master chef serves up exquisite Cantonese cuisine with integrity and innovation
T'ang Court has retained three Michelin stars for the past six years – a testament to Chinese master chef Kwong Wai-keung's prodigious skills
His signatures are stir-fried lobster with spring onions, red onions and shallots, and baked stuffed crab shell with crabmeat, onion and cream sauce
Despite having worked in the intense environment of Chinese kitchens for more than 50 years, Kwong Wai-keung, Chinese master chef at T'ang Court, The Langham Hong Kong, has no plans to retire.
In fact, with a distinct sparkle in his eyes and a passionate delivery when discussing his lengthy culinary career, he comes across as much younger than a man of 64.
His obvious love for his work and for Cantonese cuisine has seen him retain three Michelin stars for T'ang Court for the past six years, and this year South China Morning Post's 100 Top Tables has honoured him with the Best Chef award for consistently producing exquisite and authentic Cantonese dishes.
Kwong began his culinary career as an apprentice at the age of 13. However, his natural talent was obvious to his boss at the time, who promoted him at 18. By the time he was 26 he held the role of second senior chef. "This was a very young age to hold this role," says Kwong, but by his own admittance, it did not become more than just a job until he became a father at the age of 27.
"I am quite lucky, my career has been smooth in general. The master chef from the first Cantonese restaurant where I was working saw the intrinsic talent in me and gave me increasing opportunities to handle more advanced cooking procedures. Although he did not teach me to cook, he inspired me to be a better person and taught me the importance of integrity in cooking, and I am still influenced by him after all those years."
The Langham Hospitality Group also recognised his abilities, giving him the top job at T'ang Court in his early thirties. "I was the youngest executive chef of a Chinese restaurant in a Hong Kong hotel at the time."
Integrity has remained the cornerstone of the dishes served at T'ang Court. "My philosophy is to cook wholeheartedly and to maintain the integrity of the ingredients I use."
When it comes to the secret to consistently producing refined Cantonese dishes, he says that premium ingredients and additive-free dishes are important, as is the mastery of cooking techniques. "The essence of traditional Cantonese cuisine is the flame-cooking technique, and knowing how to cook perfectly within a short and precise time while keeping the freshness and original taste of ingredients, without using too much seasoning."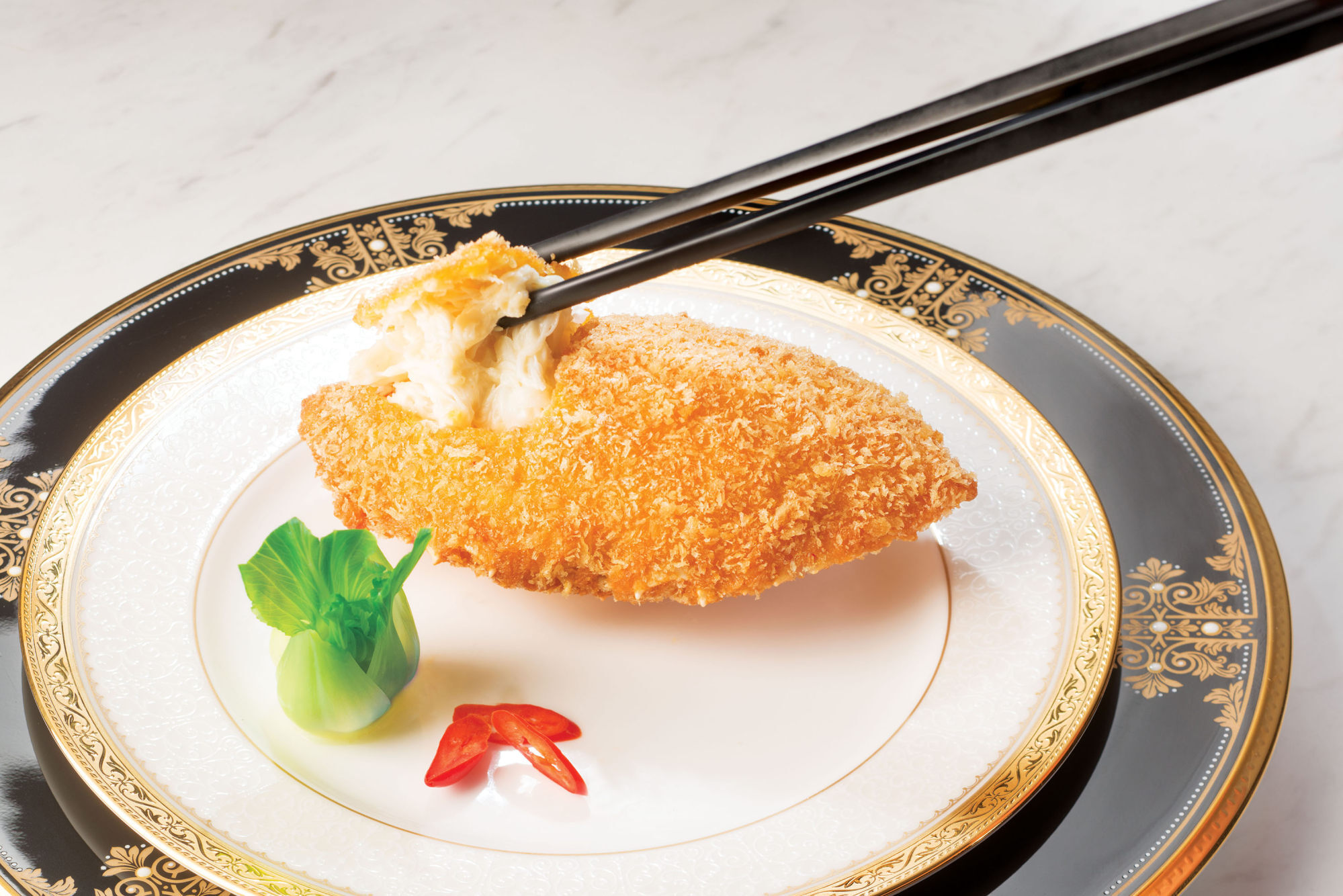 It is also about generosity. Take the signature baked stuffed crab shell with crabmeat, onion and cream sauce, one of the most popular dishes on the menu. "The crab shell is stuffed with meat from four or five crabs, and unlike similar dishes at other restaurants, guests can actually have a mouthful of crabmeat with every bite."
Another signature dish is the award winning stir-fried lobster with spring onions, red onions and shallots. "One day I was attracted by a whiff of stir-fried preserved black bean, which inspired me to create a dish where diners experience its aroma first."
This signature item, which has been on the menu since 2002, is Kwong's all-time favourite. In fact, regular diners have also demanded its return whenever he has tried to take it off the menu.
Kwong uses seasonal menus to introduce new dishes as well as off-menu requests from regular customers to stimulate his creative side.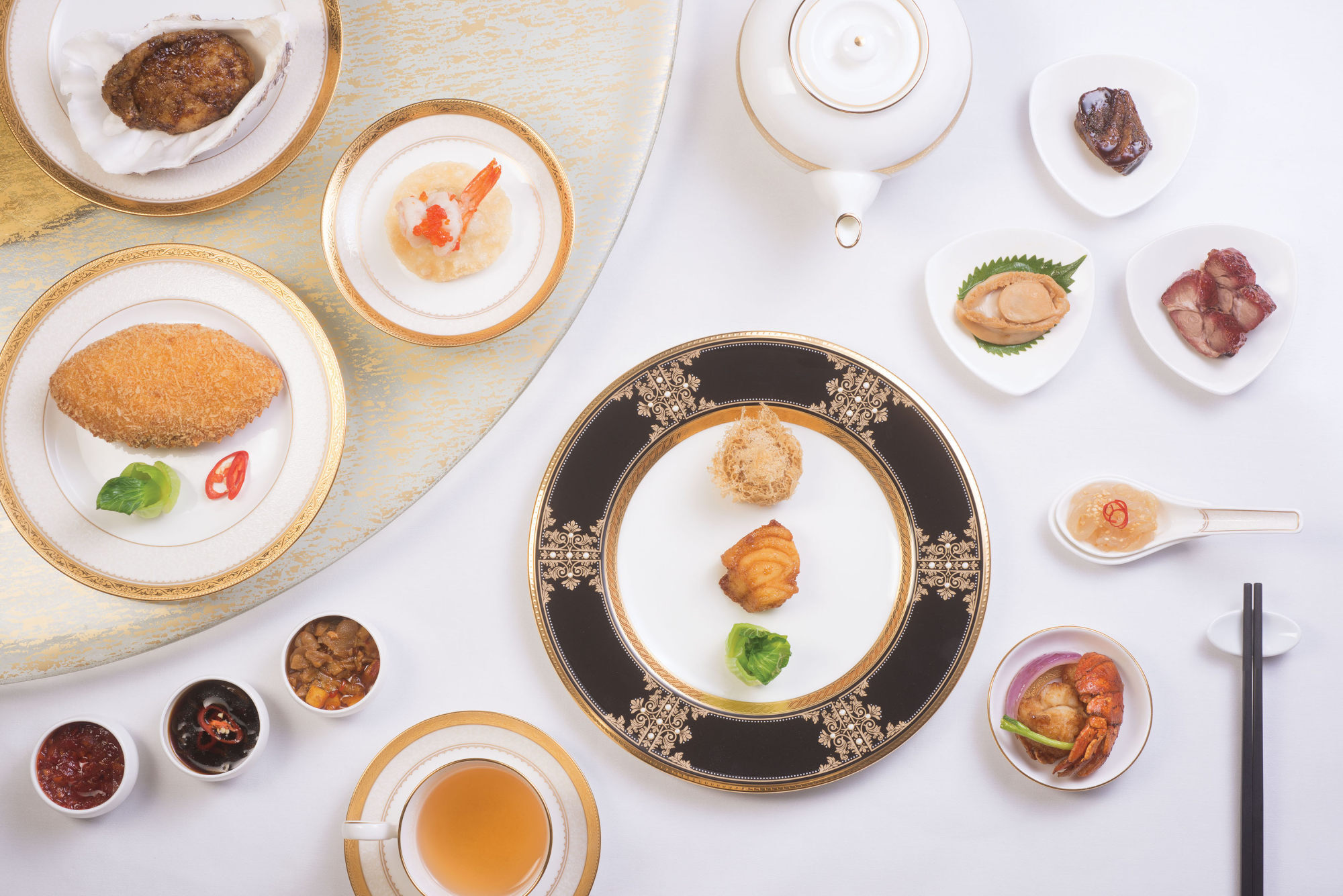 This sometimes leads to new signatures, such as the superbly balanced stir-fried diced Japanese Wagyu with spring onion and wasabi – a dish inspired by a trip to Japan. "I really enjoy discovering creative and quality ingredients to create new dishes, and whenever I receive praise from my guests after they try these dishes, I feel very satisfied and am motivated to keep improving."
Kwong credits teamwork for the restaurant's success and winning this award, which he says he is honoured to receive. "Most of the team have been working here for at least 20 years, including my executive chef, Wong Chi-fai. We work well together and understand the high standard needed for T'ang Court. "With Chi-fai, I can pass on my knowledge and skills to him and to the younger generation, and thus preserve the traditional craftsmanship of authentic Cantonese cuisine."
See more of 100 Top Tables 2021
here