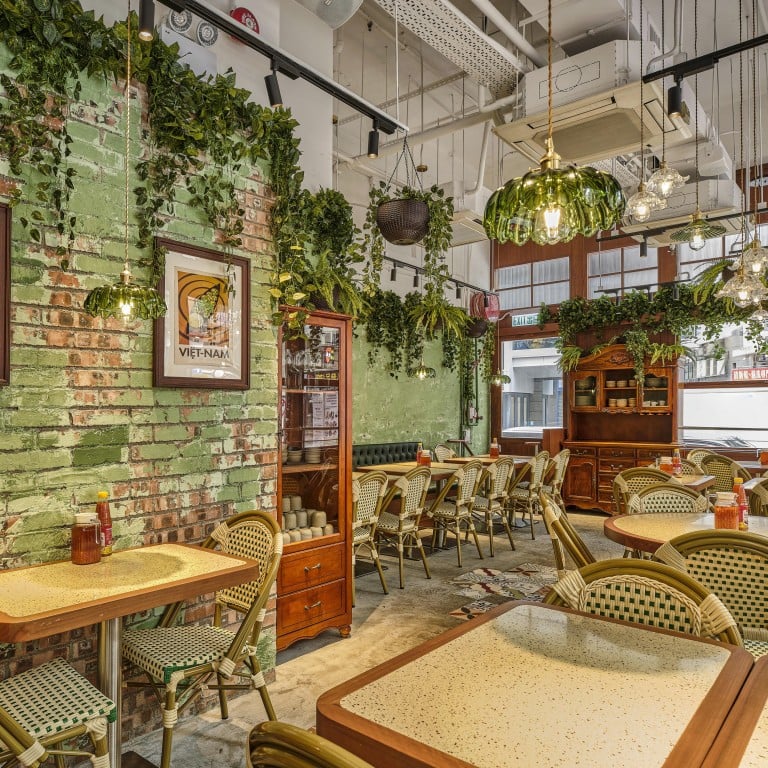 6 new restaurants in Hong Kong to try now: from Alice Pizza's world-famous square pies to Michelin-starred sushi direct from Tokyo's Kaneshi, and Vicky Lau's new sustainable Basehall spot, An Soy
Tokyo's two-Michelin-starred Ginza Sushi Kanesaka has spawned a spot at Hong Kong's CCB Tower, while the team behind Sichuan fave Chilli Fagara just opened Vietnamese/French fusion offering MâmAmis
Rome's Alice Pizza brings rectangular slices sold by weight, Elements Mall welcomes new contemporary Korean, Anju, Vicky Lau opens casual outing An Soy, and Bengal Brothers has even got seating now
Summer is traditionally a slow time for new F&B ventures in Hong Kong, as residents jet off for holidays, and managers sidestep the stress of an opening fanfare during the season's oppressive heat (or in the case of 2023, torrential rain). Come September though, the pace picks up as smarter investors look to open in time for Mid-Autumn Festival, and to be well established come Christmas and the New Year.
Which is a long way of saying: it's high season on the city's dining scene. Here then are six new openings to savour.
1. Kanesaka
Hong Kong's
sushi scene is notoriously competitive
. The latest newcomer looking to make its mark is Kanesaka in Central's CCB Tower, which can boast the pedigree and backing of renowned chef Shinji Kanesaka of two-Michelin starred Ginza Sushi Kanesaka.
The head chef here in Hong Kong is Seiji Taniguchi, formerly of the brand's Tokyo Palace Hotel branch. The focus here is Edomae-style sushi and omakase sets where the sushi takes centre stage – the lunchtime nigiri set features a substantial 13 pieces of sushi alongside two starters, soup and dessert.
Kanesaka is an intimate affair with just nine seats at the main counter, plus a seven-seat private dining room and a four-seat private counter. @kanasakahk
2. Bengal Brothers
Originally opened in Wan Chai in 2021, Bengal Brothers has been reimagined and considerably enlarged: in Tardis-like fashion, co-founders Vidur Yadav and Tanvir Bhasin have somehow carved out a seating area from what was previously just a small takeaway spot.
The establishment previously focused on kati rolls, but the new expanded menu befits this sit-down venture. "We've captured the iconic street food plates from the institutional eateries of the four corners of India," says Yadav. "For example, Toddy Shop Beef Fry from the south, Cabin-style Kolkata Beetroot Chops from the east, parsi kheema pav from Bombay and the favourite street chaats of Delhi." @bengalbrothershk
3. An Soy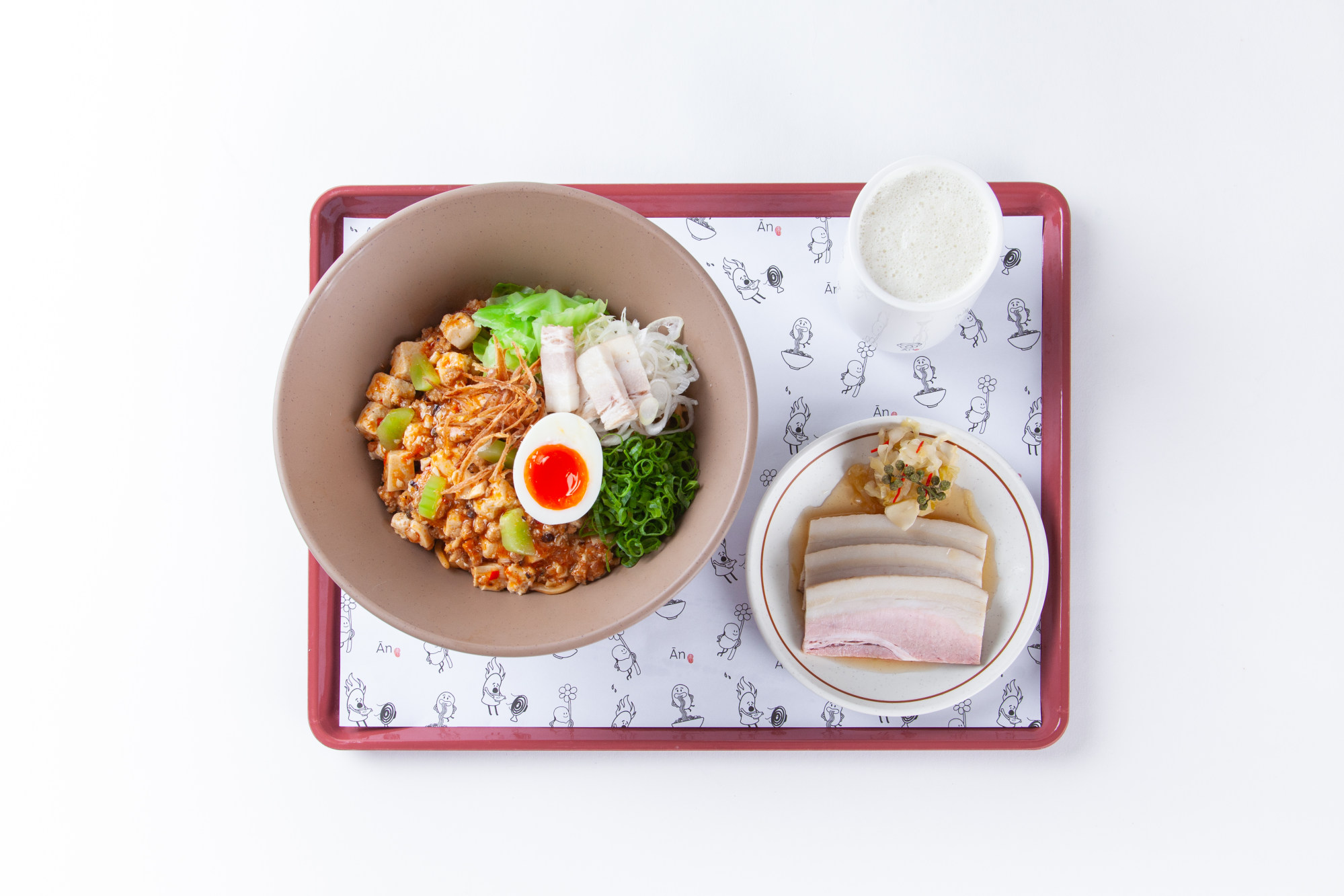 Once again there is a focus on soy products. Visitors can expect dishes like mapo tofu mazesoba or a strawberry soy sponge cake. It's not all about beans though, as guests can sample other treats such as a sticky rice onigiri stuffed with pork belly or one of Lau's famous financiers. @an_soy852
4. MâmAmis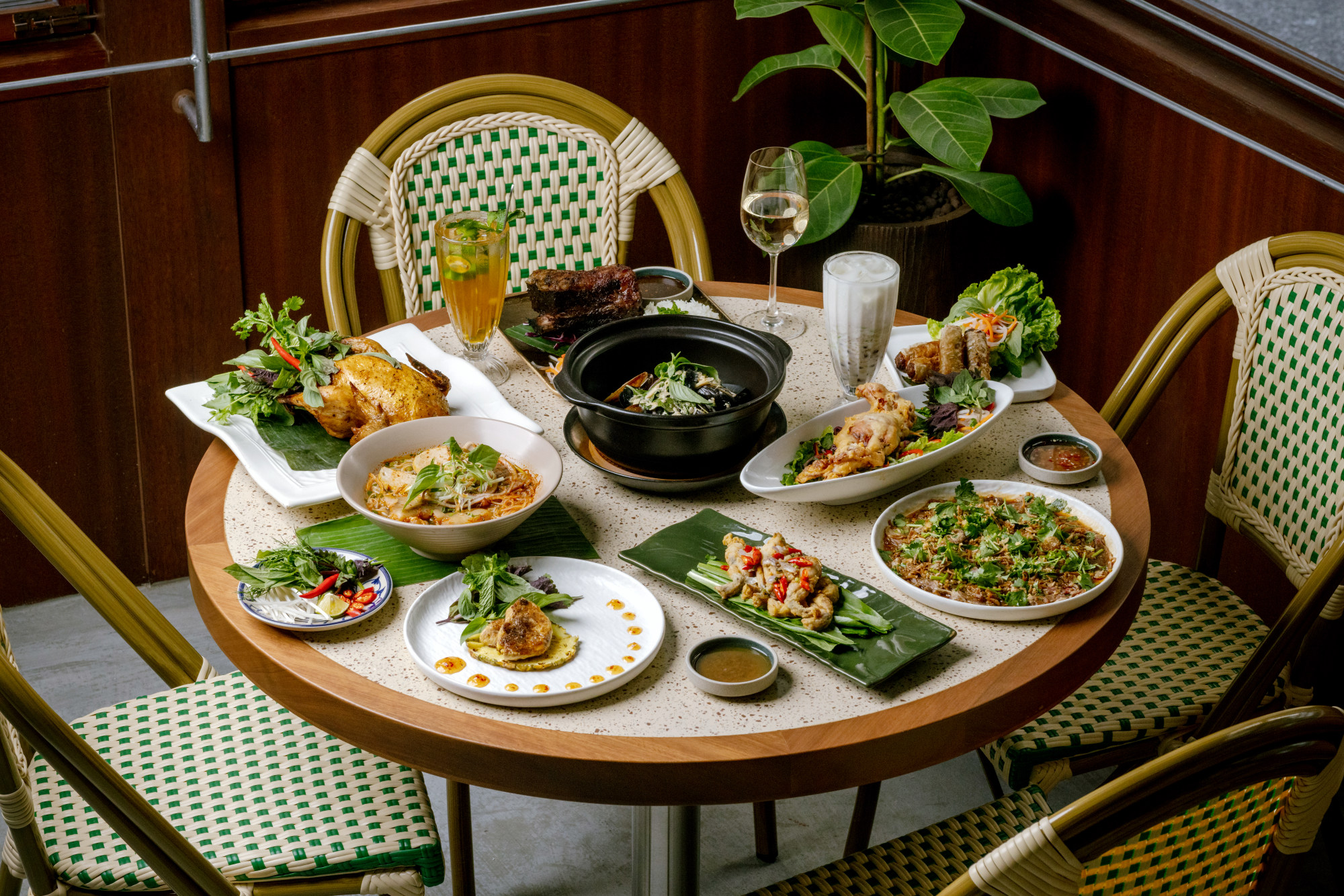 A concept from the team behind Soho's popular Sichuan restaurant Chilli Fagara, MâmAmis shifts the focus from southwest China to Vietnam. A cosy affair, the restaurant is all about Vietnamese/French flavours, shared plates and communal dining.
Signature dishes include the wok-fried spicy curry crab, Vietnamese-style chicken curry, and the succulent 48-hour slow-cooked beef short ribs, aka The BBR, made on an open-flame barbecue grill. Of course, no Vietnamese menu is complete without the inclusion of pho: MâmAmis offers various customisable varieties, most notably a vegetarian option and a supposedly unique beef carpaccio pho.
The drinks menu hasn't been neglected either. Wash the above down with a selection of refreshing cocktails inspired by legendary Vietnamese jazz singer Hong Thanh and designed by Raphael Holzer from Fernet Hunter. @mamamishk
5. Anju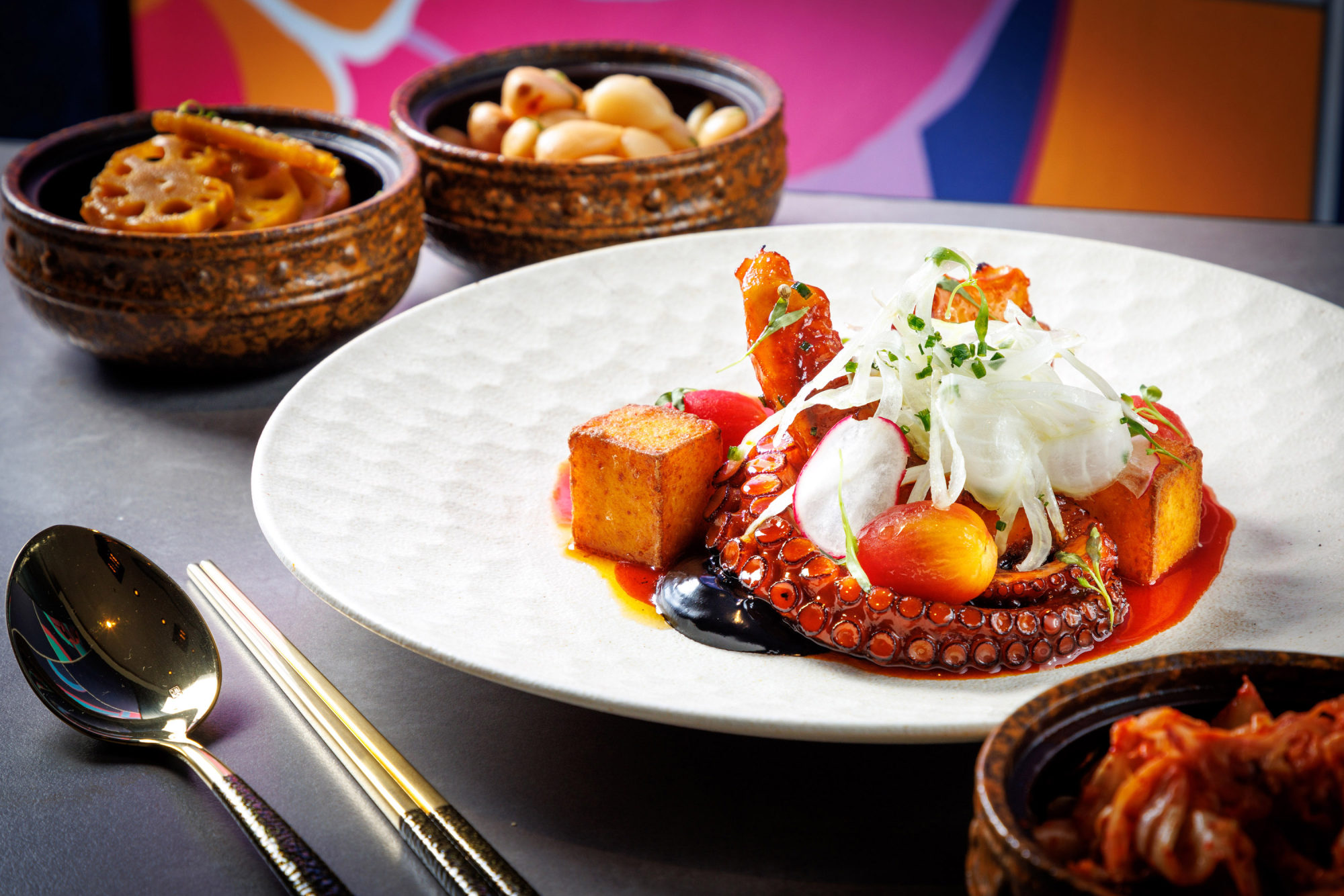 As West Kowloon has slowly developed into a destination thanks to M+ and the Palace Museum, so too have the dining options in the area steadily improved. The latest bright spot to appear is Anju, a relaxed Korean restaurant and bar in the alfresco Civic Square at Elements Mall.
The aim here is to reimagine classic Korean dishes via Western cooking techniques and seasonal produce. Highlights include Bang-eo Hoe – kingfish wrapped in lettuce alongside avocado purée, watermelon radish and perilla; and Muneo Gui – which puts a Spanish twist on braised octopus. This traditional Korean favourite is triple-cooked – slow-cooked, pan-fried and then grilled – and accompanied by a corn cake featuring Parmesan cheese and a dipping sauce of fermented chilli. @anju_restaurant_and_bar
6. Alice Pizza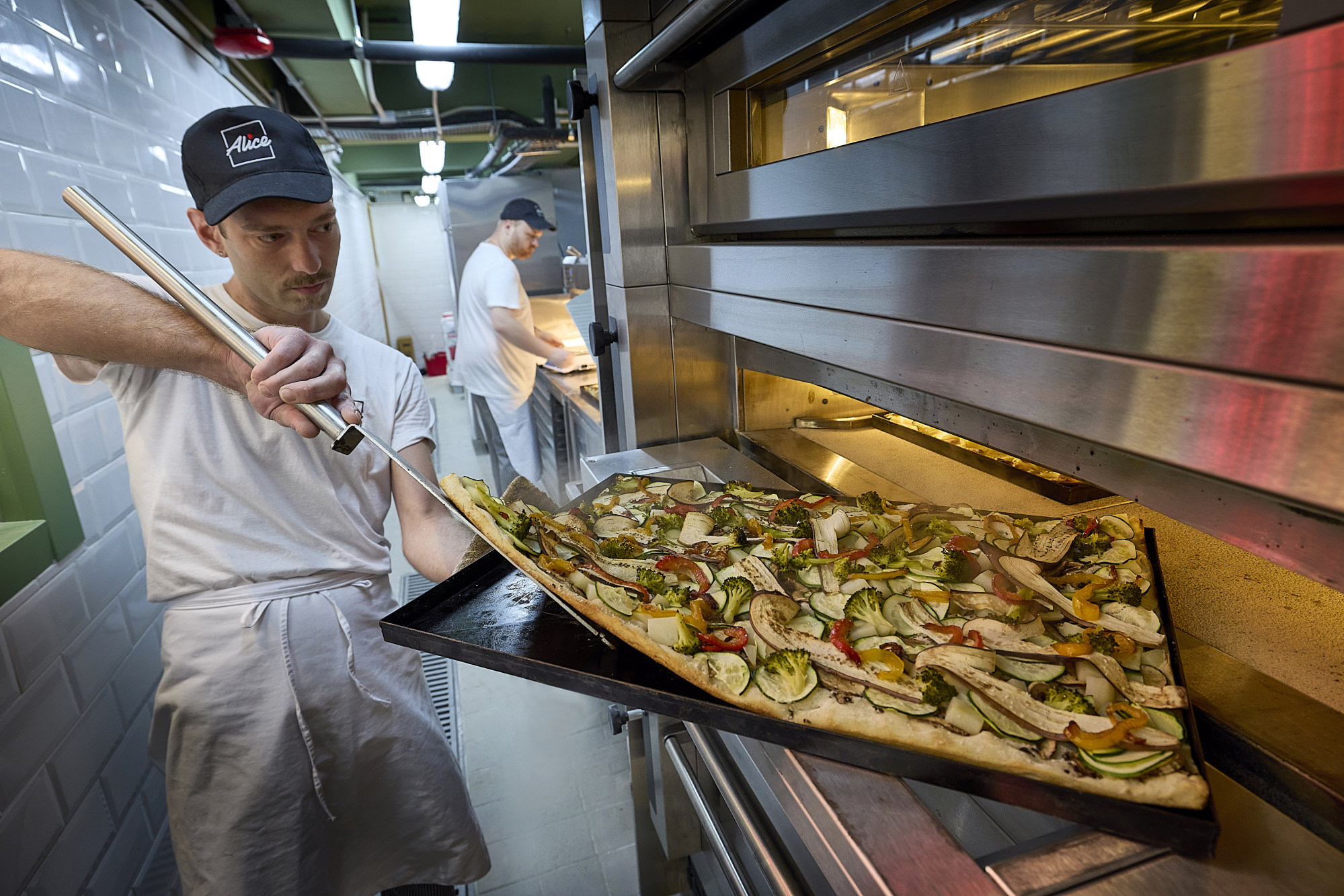 Hongkongers are spoiled for choice when it comes to Neapolitan-style pizza. La Camionetta, Fiata, Little Napoli and Gustaci all serve pies worthy of southern Italy. Less well represented here are Roman pan pizzas – something Alice Pizza is looking to change with its new Wan Chai outpost.
Founded in Rome 34 years ago on the edge of the Vatican City, Alice serves thin, light and crispy pizza baked in large, rectangular tins, sliced to order and sold by weight. With most of the ingredients imported from Italy and staff trained by instructors from the Alice Pizza Academy, this debut Asia branch aims to be as authentic as possible. Flavours range from the expected to the more surprising, like Alice's iconic Nutella pizza – which is exactly what it sounds like. @alicepizzahk