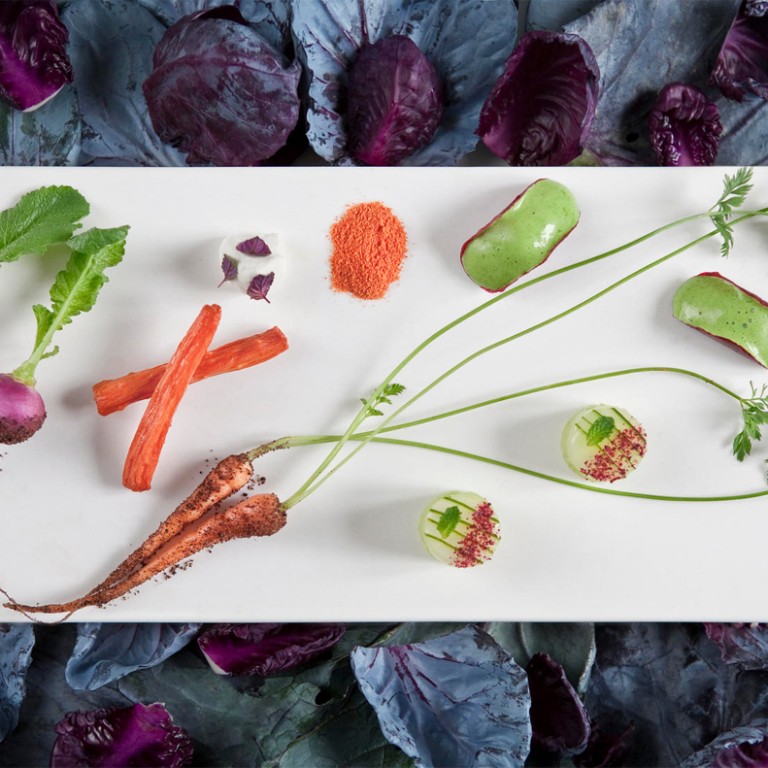 Hong Kong restaurants turning toward sustainable, organic fare
Local restaurants embrace sustainably produced, organic and, where possible, local ingredients, writes Janice Leung Hayes
is now so ubiquitous in the language of dining that it sounds almost like a cliché. As with most catchphrases, the term has been abused by unscrupulous marketers - after all, you could argue that all of our food started off on a farm of some description. But there are some genuinely enthusiastic chefs and restaurateurs who are turning concrete terraces into herb gardens and swapping board meetings for farm tours.
The term conjures images of open fields and rustic barns, and should denote production processes that are sustainable, responsible and traceable. The early proponents of the green eating trend did tend to err on the hippy dippy side of things, but these days, ensuring the integrity of a restaurant's products and sources is no longer the prerogative of left-leaning social activists; it's becoming a given for everyone who loves food.
One of the earliest practitioners of the farm-to-table philosophy in Hong Kong was Margaret Xu, who started her private kitchen, Yin Yang, five years ago. Back then, it was just her, on a farm in Yuen Long, serving one table each night. These days, she can feed about 30 guests in her three-storey heritage building on Ship Street, in Wan Chai, but she remains steadfast in her approach. "I wanted to take local ingredients and add creativity that is inspired by the rest of the world. I found a certified organic farm in Hong Kong, and they supply the bulk of my ingredients," she says.
Nurdin Topham, head chef at the newly opened NUR, has spent several months since arriving from London learning about the region's flora and fauna and reaching out to local organic farms. "We want to explore the regions, the edible geography, if you like, and be inspired by what we find," he says. The restaurant even has a dedicated sourcing manager to coordinate with farms. Topham says, "We're just starting on the process. We're now coming out of winter, and the challenge is summer when the temperatures rise and local farmers grow very little, so we've tried to select seed cultivars and take inspiration from other cultures, like Thailand, Malaysia, that have a more fertile growing season despite the warm weather. For me, it's all about the cultivar. That determines the resilience, how well it does in its terroir, it determines its taste, its nutrition, so that's the focus."
Although there are now about 100 local organic farms in Hong Kong, their small sizes, unstable supply and limited variety of plants make it challenging for chefs like Topham, who is from Britain and has a background in fine dining. "It's our intention to gain as much produce as possible from our local region, but I'd be lying if I said that everything was from this region. I would love to serve a menu that was completely local," he says. Topham worked for more than a decade with Raymond Blanc. The master chef of the Michelin two-star Le Manoir aux Quat' Saisons is known for his commitment to conscious eating. Blanc was awarded an OBE for culinary excellence and is president of the Sustainable Restaurant Association.
"As a chef, you have a tremendous responsibility to influence an industry and every purchase you make is a political decision," Topham says. "You make a decision to support a form of agriculture that cares about the environment, or one that doesn't. I see it as black and white as that. Blanc would instil in all of us the importance of cultivar, the environment in which the product was brought up, its terroir."
After leaving Blanc, Topham went to the Nordic Food Lab, the research arm of notable farm-to-table champions of late, Noma, in Copenhagen.
These experiences have affected how Topham has formulated his menu at NUR. "The idea is to bring nutrition and gastronomy together, so for me that means the focus is on the raw ingredients, where they come from, how they've been produced, who's behind the production of that ingredient and being able to select the produce because of the ethos of that person," Topham says. "But the other aspect is finding something that is gastronomically interesting that ticks all the boxes - that it's the right cultivar, that it's been picked at the right point, it's been stored in the right way. The devil is in the details."
In addition to limits in the variety of products available locally, given the city's landmass-to-population ratio, Hong Kong could never hope to be fully self-sufficient.
Careful, conscious sourcing from abroad is new Chinese restaurant Mott 32's way of respecting the farm-to-table philosophy. "I think a group of people have rediscovered a fundamental importance about eating food and the process [of sourcing it]," says Malcolm Wood, owner of Mott 32. "When we choose a simple steak, we think about how it reacts to wet ageing, dry ageing, what it was fed, how it was looked after, how it was shipped, how the supplier handles the meat, and really look at how it got from not just the kitchen to the table, but the farm to the kitchen.
"I'm working with a conservation group in Canada for the conservation of salmon, I'm reaching out to a couple of organic, grass-fed beef farmers in South Australia to build close relations with them. You'll see a lot of these ingredients popping up on our menu." In addition to the ecological advantages of these products, Wood believes they taste better. "I would say that in general, sustainable products equal higher quality. That's due to the fact that people practicing sustainable farming generally care about the ingredients. That care is passed from supplier to restaurateur to customer," he says.
Topham is eager to teach the next generation of chefs about the importance of consciously sourced ingredients. "We're committed to training. I want to share the knowledge with people, in the same way that I worked with Raymond Blanc. It's something that we must do, it's a responsibility," he says.
Xu says that the farm-to-table movement also needs government support. "It's a global trend, and chefs, even from big hotels and so on, are interested in giving it a try. But whether this is sustainable is another matter. The farms in Hong Kong are now at risk because the government wants to redevelop the land around them, which will destroy the farming environment. Farms need support from government authorities, otherwise it would be hard for this to flourish."
Get fresh
Yin Yang
18 Ship Street, Wan Chai, tel: 2866 0868
NUR
3/F Lyndhurst Tower, 1 Lyndhurst Terrace, Central, tel: 28719993
Mott 32
Basement, Standard Chartered Building, 4-4A Des Voeux Road, Central, tel: 2885 8688
Shelter Italian Bar and Restaurant
7/F Hysan Place, 500 Hennessy Road, Causeway Bay, tel: 2778 8398
IPC Food Lab
38A Caine Road, Central, tel: 2810 6083
26 On Lok Mun Street, Fanling, tel: 2676 6900
Prune Organic Workshop & Deli
14 Fuk Sau Lane, Sai Ying Pun, tel: 2873 3353
Grassroots Pantry
12 Fuk Sau Lane, Sai Ying Pun, tel: 2873 3353
Stone Nullah Tavern
69 Stone Nullah Lane, Wan Chai, tel: 3182 0128
Kelly & Moss
Zero Carbon Park, 8 Sheung Yuet Road, Kowloon Bay, tel: 2529 9001
This article appeared in the South China Morning Post print edition as: Rise of the fresh eaters