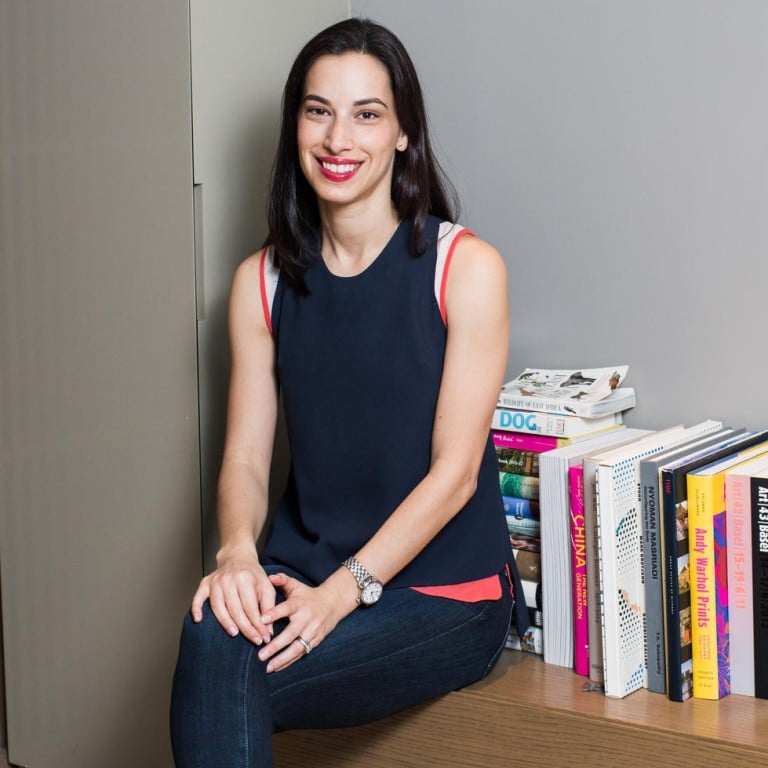 Favourite Hong Kong restaurants of Art Central co-founder Eve Share Banghart
My favourite meal is breakfast, and the best place for it in Hong Kong is (Level 49, The Upper House, Pacific Place, 88 Queensway, Admiralty, tel: 3968 1106). It has a fantastic menu, chilled vibe and a clear view over the harbour.
I had a (2/F, 23 Wing Fung Street, Wan Chai, tel: 2811 3009) burger for the first time in the Art Central Street Food area, and came back for more each day of the fair. I will definitely be visiting the restaurant soon as it's the perfect walking distance from my office.
The best coffee I've found in Hong Kong is at (111 Caine Road, Mid-Levels, tel: 2517 1868). They roast their own beans on site and it really makes a difference.
I love seafood, especially at (Ascot Mansion, 421-425 Lockhart Road, Wan Chai, tel: 2893 1289). The spicy chilli crab and garlicky bamboo clams can not be beaten.
Speaking of seafood, another good choice is (11-13 Old Bailey Street, Central, tel: 2521 2033), where they serve oysters with a range of tasty condiments such as green chilli and fried shallots. Have them with the Where's Wallace, which is hands-down the best cocktail in Hong Kong. Celery, chilli and tequila — delicious.
(unit 406, L4, Pacific Place, Admiralty, tel: 2704 5211) is one of my all-time favourites for great Italian fare, and the setting is just beautiful.
is just around the corner from the Art Central office, and is my go-to choice when meeting people for work lunches (9 Justice Drive, Admiralty, tel: 2537 9888). It is dressed-up but still relaxed. I love the lush setting of the Asia Society Hong Kong Centre. The impeccable design is by local designer Joyce Wang and was recently featured at Art Central.
(66 Staunton Street, Central, tel: 2194 0202) is a perfect spot for dinner for two. Everything on the innovative menu is delicious, but my favourites are the baos, of course: the fish bao and the incredible dessert bao with salted caramel ice cream .
The ribs at private kitchen (17 Po Yan Street, Shueng Wan, tel: 2530 9880) are so juicy and tender. No effort is needed as they basically melt in your mouth.
I have a serious sweet tooth. When I'm visiting galleries near Hollywood Road I always stop by (5 Shin Hing Street, Central, tel: 2524 0001) for a sugar fix. A warm cinnamon roll with gooey icing is one of life's simple pleasures.
This article appeared in the South China Morning Post print edition as: I KNOW A PLACE