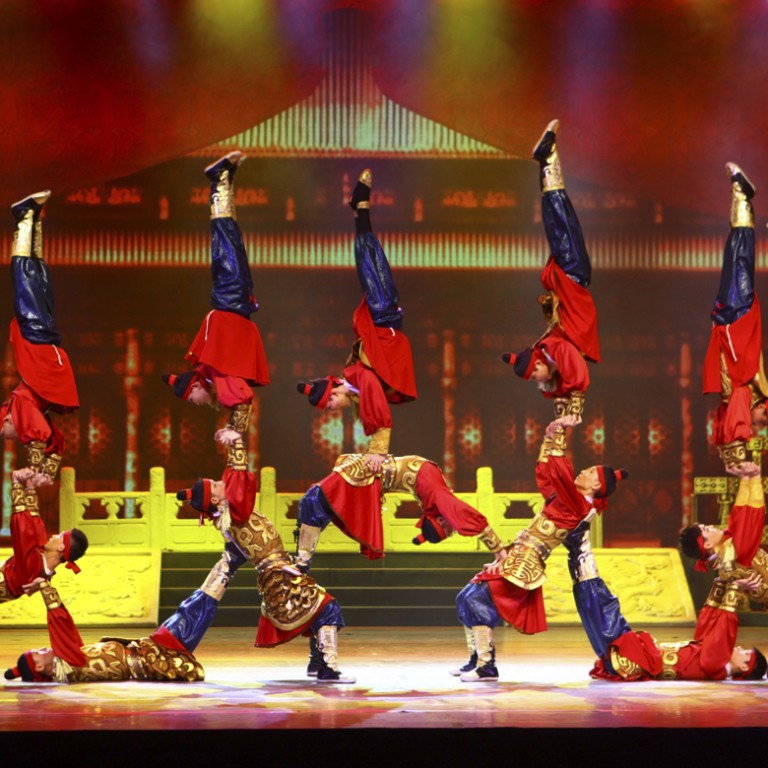 You are the star: Hong Kong arts carnival pushes participation
Everyone from babies to adults will have opportunities to literally join in the fun at series of events over July and August
Spread the word — everyone is invited. Although the annual International Arts Carnival is ostensibly a summer highlight for children, organisers say there is something for everyone this year.
"We are trying to broaden our participant base," says Doreen Lau, manager of Leisure and Cultural Services Department's Festivals Office, adding the month-long festival will feature events for all age groups, from infants to parents.
This is the 16th year the department has staged the carnival. With more than 100,000 expected to attend the various events, it faces the challenge of keeping them entertained with fresh ideas and themes. Many events will encourage participation, Lau says.
In the interactive production (July 30-August 2), babies under a year old will, with the help of floating balloons, streamers, and colourful lighting, create a world of their own on stage and take their parents on a journey through their imagination. Parent-child pairs can enter the stage as performers; for those who just wish to watch, there will be a designated audience area.
The puppet show (July 16-19) will offer another opportunity for parents to bond with their children. They can work together in workshops to create puppets that will be used in the show, Lau says. The show itself, performed by puppeteer Jeff Achtem, founder of Bunk Puppets, is critically acclaimed and won the Total Theatre Award in the 2011 Edinburgh Festival Fringe.
Achtem uses shadow puppets made from bits of rubbish to create a tale of one man's journey through a swamp, but the real attraction comes at the end. Breaking the mould of the traditional 2D format, will close with a 3D finale where shadows leap off the screen and into the crowd.
For those looking to mix entertainment with a little parenting wisdom, (July 18-19, August 8-9) is the perfect event to attend. Director Tang Wai-kit says he wants parents and children to develop their imagination together through prompts from everyday situations, such as taking public transport.
"This is a unique way for parents and children to communicate using only their bodies," he says. "They can explore the art of mime together, while parents can teach life lessons in an unconventional setting."
workshop is for anyone who is intrigued by acting and looking for a way in. Participants will attend workshops where they will learn about drama, speech and body movement. Following this crash course between June and August, they will join forces with professional actors in a play that focuses, aptly, on the social problems Hong Kong teenagers encounter in their everyday lives.
Besides interactive performances, the carnival will also serve up a spectacle for audiences to sit back and enjoy. The award-winning Shaanxi Acrobatic Troupe will open the carnival with (July 10-12). Through stunning choreography, intricate costumes and stage design, the troupe will tell the tale of a Tang dynasty general's journey along the Silk Road from China's old capital to the Roman empire. The show will feature more than 20 acrobatic feats, including a brand new "swinging high crunches" stunt, and promises to be an engaging mixture of action, history and culture.
Another highlight will be the Asia debut concert of the National Youth Orchestra of the USA (July 26), playing works by Tan Dun, Beethoven and Berlioz under the baton of internationally renowned conductor Charles Dutoit. Joining them will be guest soloist, pianist Li Yundi. The orchestra will first perform in Beijing, Shanghai and Guangzhou, before completing its tour in Hong Kong at the carnival.
"We have collaborated with artists to create a carnival with a diversity of shows for parents and children. There will be something for everyone," says Lau.
This article appeared in the South China Morning Post print edition as: Open season