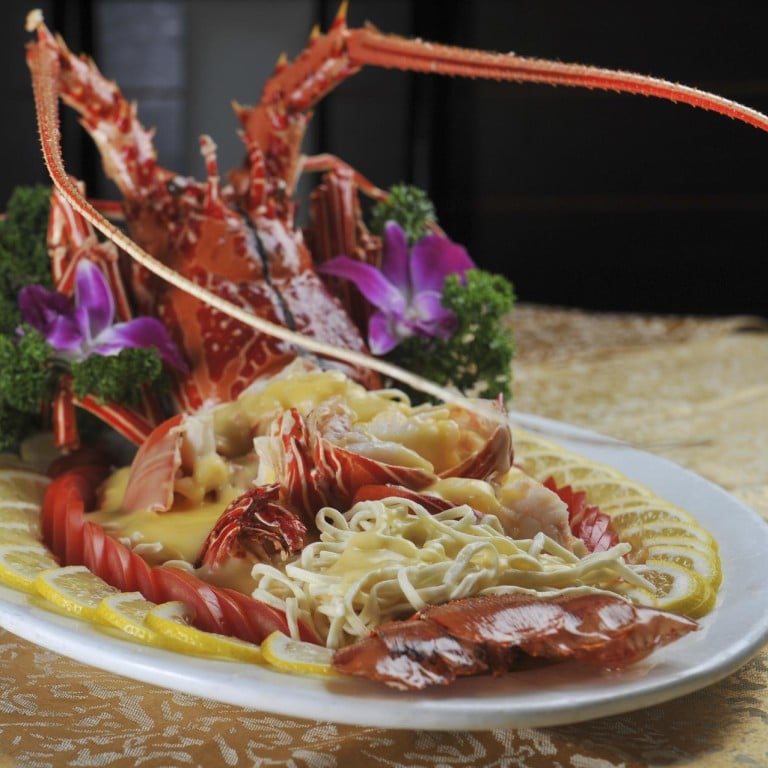 Hong Kong's top 10 Chinese noodle dishes and where to get them
Naples has pizza, Paris has croissants, and New York has hot dogs. Likewise, the noodle shops of Hong Kong are rooted deeply in the city's culinary consciousness, a symbol of eating out in this town. And there's seemingly no end to the variety on offer - the shape, the size, the texture, as well as the dishes and flavours best suited to each strain.
Naples has pizza, Paris has croissants, and New York has hot dogs. Likewise, the noodle shops of Hong Kong are rooted deeply in the city's culinary consciousness, a symbol of eating out in this town. And there's seemingly no end to the variety on offer - the shape, the size, the texture, as well as the dishes and flavours best suited to each strain.
Regardless, everyone's an expert on which noodles are king - and how to make the most of them with toppings and condiments. Some people swear by cart noodles loaded up with pig intestines. Others go for the more straightforward beef stir-fry with lashings of shallots, black pepper and XO sauce. Or perhaps it's a lobster yee mien that makes your mouth water.
We've put our heads together and come up with our own list of the city's stand-out noodle dishes and where to find them.
Lobster Yee Mien
This traditional Guangzhou delicacy is a show-stopping staple at the biggest Cantonese banquets - the combination of lobster, spring onions, ginger, garlic and cheese with E-fu noodles is unforgettable when executed properly. Chuk Yuen Seafood Restaurant produces a venerable version. The thick, golden noodles are fried and dried, then boiled before wok-frying, giving them a texture that soaks up all the surrounding flavours.
you can order with or without cheese sauce - it may not seem like an obvious combination but we think it's one that rewards experimentation.
Chuk Yuen Seafood Restaurant, 7-9 Wong Nai Chung Road, Happy Valley, tel: 2893 8293
Beef brisket noodles
The secret to really great brisket is closely guarded - ask the guys working the stove at Sun Sin and you can expect only a wry laugh in reply. The results speak for themselves, though, and this Yau Ma Tei landmark is famous in Hong Kong for its slow-cooked beef, so tender it falls apart at the gentlest prodding. The noodles here are thin ribbons that are ideal for creating a delicious parcel of seasoned beef and Chinese herbs.
don't over-season the broth. Places that take their brisket seriously know how to use beef stock to the greatest effect. The soupy goodness here is worth savouring, so at least take a moment to enjoy it before adding your favourite condiments.
Sun Sin, 37 Portland Street, Yau Ma Tei, tel: 2332 6872
Chiu chow noodles
This is hearty fare - there are plenty of options at Tasty Kitchen and there's a serious selection of seafood but we're here for the noodles. And these flat, wide ribbons are perfect for holding a heavy sauce. The braised beef comes in a heavy broth that is closer to a casserole in consistency. The shallots and Chinese broccoli add crunch and complexity. This is honest food for serious appetites.
the portions here are big enough for a whole family so make sure you bring a few friends so you can mix and match different dishes. If you're exploring the menu, be sure to try the excellent abalone.
Tasty Kitchen, shop C, Times Tower, 391-407 Jaffe Road, Wan Chai, tel: 2868 4266
Dan dan noodles
Traditionally, street vendors who sold this dish to passersby carried their ingredients in two baskets attached to either end of a pole called a "dan dan". At Yu, these thin spaghetti-like noodles are served in two separate bowls - one with the noodles, mixed with spring onions and minced pork, the other with Sichuan chicken, in a chilli and lemon grass sauce. It's this herbal offset that makes Yu's version a stand-out, refining the spice into a clean, dry burn that leaves the lips delightfully numb.
there's no point ordering Sichuan chicken and dialling down the spice so make sure you've got an iced tea on hand to wash it down.
Yu, 4 Yiu Wa Street, Causeway Bay, tel: 2838 8198
Yunnan noodles
These thin rice vermicelli noodles are also known as "crossing the bridge" noodles. Although the origin of the name is contested, their popularity is not - you can find Yunnan noodles in steaming bowls of soup in every corner of Hong Kong. At this busy hole-in-the-wall on Wellington Street, the joy is in the variety of toppings and the gloriously fresh vegetables that burst with colour. All that's left is to decide whether or not to have it with soup and whether you fancy beef shank or something a little different, like cocktail sausage and cheese.
you can choose the level of spiciness but it's best to be conservative unless you're confident of your resistance to chilli. If you think you can handle it, go nuts. But don't say we didn't warn you.
Kiu Heung Yuan Yunnan Rice Noodle, 91 Wellington Street, Central, tel: 2581 1337
Egg roe noodles
Ping Kee noodle shop in Tai Po still makes egg noodles the old-fashioned way, kneading the dough with a bamboo pole before serving up springy concoctions topped with specks of shrimp roe. Ping Kee's shrimp egg roe noodles ( ) are thin and best eaten al dente with a side of wonton. Be warned - if you go for lunch, be prepared to queue.
people mix and match condiments and flavours depending on their taste, but it's hard to beat a small bowl of XO sauce for seasoning.
Ping Kee, 2/F Tai Po Market Complex, Heung Sze Wui Street, Tai Po, tel: 2658 4567
Crispy egg noodles
Fried noodles and pork is another classic Hong Kong and Guangzhou dish. Egg noodles are normally springy and chewy, but this dish is full of crunch as the egg noodles are fried in a wok until golden brown. They are topped with fried pork and vegetables. Wong Chi Kee, a noodle eatery that has been around since the 1940s, took its recipes from the best noodle masters in Huayuan county.
This dish is usually something of a guilty pleasure, but the version served at Wong Chi Kee is not as drenched in excess oil as in most places around Hong Kong. Noodles are crunchy on the outside, soft and flavourful with stock inside.
there's a variety of sauces/gravies to go with the noodles according to your preference. At Wong Chi Kee, the noodles come with seafood, beef or pork.
Wong Chi Kee, Basement, 10-12 Stanley Street, Central, tel: 2869 1331
Cart noodles
Ever since the 1950s, street hawkers have been part of the scenery in Hong Kong, selling noodles from compact carts, and allowing diners to customise their ingredients. Authenticity is key at Car Noodle's Family in Wan Chai, where diners choose from a variety of noodles, such as thin vermicelli or thick egg noodles, then load up with chicken wings, fish or squid balls, pig intestines, tofu, turnip and lettuce. You can often find this street food classic being sold outside markets but the air-conditioned shop may be more appealing in the heat of summer.
top your special combination off with satay sauce or chilli oil.
Car Noodle's Family, shop A, 1 Anton Street, Wan Chai, tel: 2529 6313
Fish balls
These delights pop up all over Hong Kong but the key to the best fish balls - - is in the beating, blending and boiling to get the right bouncy and chewy consistency. They are usually served with a flavourful broth and a choice of noodles. At On Lee - a local institution with a star-studded wall of fame - the speciality is fish balls with soya sauce ( ), served with firm egg noodles or more delicate, stickier rice noodles.
if the noodles are too dry, ask for some soup and add a few spoonfuls. When ordering the rice noodles, get some crispy fish skin to dip on the side.
On Lee Noodle, 22 Shau Kei Wan Main Street East, Shau Kei Wan, tel: 2513 8398
Beef ho fun
The bowl arrives steaming at the table, thin strips of beefs that have been browned over a high flame, with bean sprouts and Chinese broccoli, seasoned in a rich, tangy stir-fry sauce, on a bed of wide rice noodles. Tasty Congee's outlets are more comfortable than the street stalls and cafes elsewhere on the list and, as the waitress explains: "The beef is a classic". There are no surprises but it's intensely satisfying comfort food done just right.
if you've got friends or family visiting from out of town and they're not ready for the culture shock of your favourite back-alley noodle den, Tasty Congee is a safe way to ease them in to Hong Kong dining.
Tasty Congee & Noodle Wantun Shop, Podium Level 3, IFC Mall, Central, tel: 2295 0101. Also branches in Elements Mall, tel: 2327 2628; 21 King Kwong St, Happy Valley, tel: 2838 3922; New Town Plaza, Sha Tin, tel: 2617 3383
This article appeared in the South China Morning Post print edition as: The way of the noodle