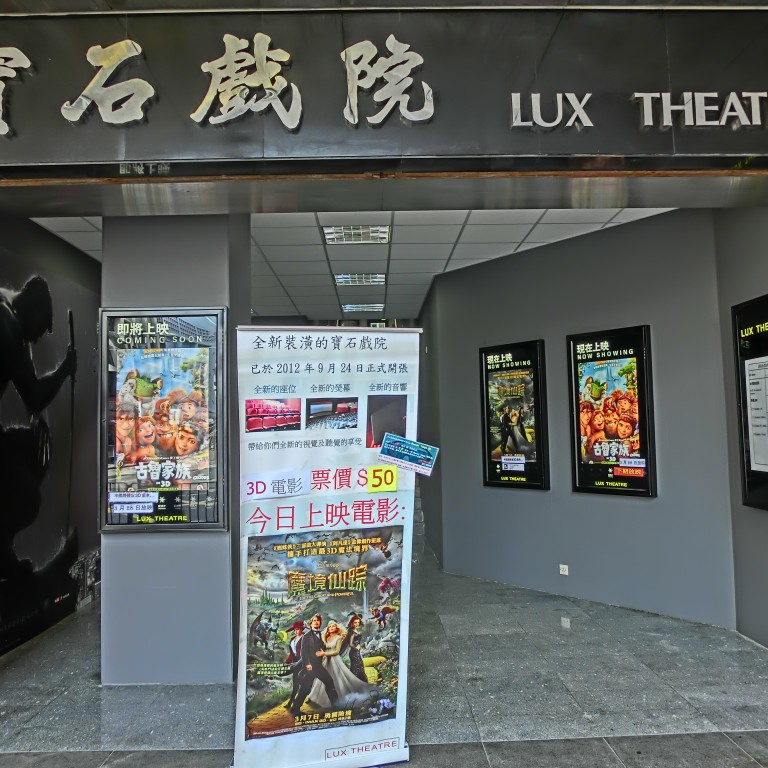 The Hong Kong 'analogue' cinema that shows 3D movies
Have your seat allocated manually, get a souvenir paper ticket, and best of all, see movies for just HK$45 (3D $50) at Hung Hom's Lux Theatre
If you enjoy watching a film in a traditional cinema, having your seat allocated manually and receiving an old-style paper ticket as a souvenir, then the Lux Theatre in Hung Hom is the place for you.
A big attraction of this cinema, which opened in 1971, is the first-floor exhibition featuring vintage cinema tickets, release schedules, an antique 35mm film projector and even a classic weighing machine with tickets.
And the next best thing is that Lux has the lowest ticket prices in the city: regular films screenings cost HK$45, while 3D titles will set you back just HK$50.