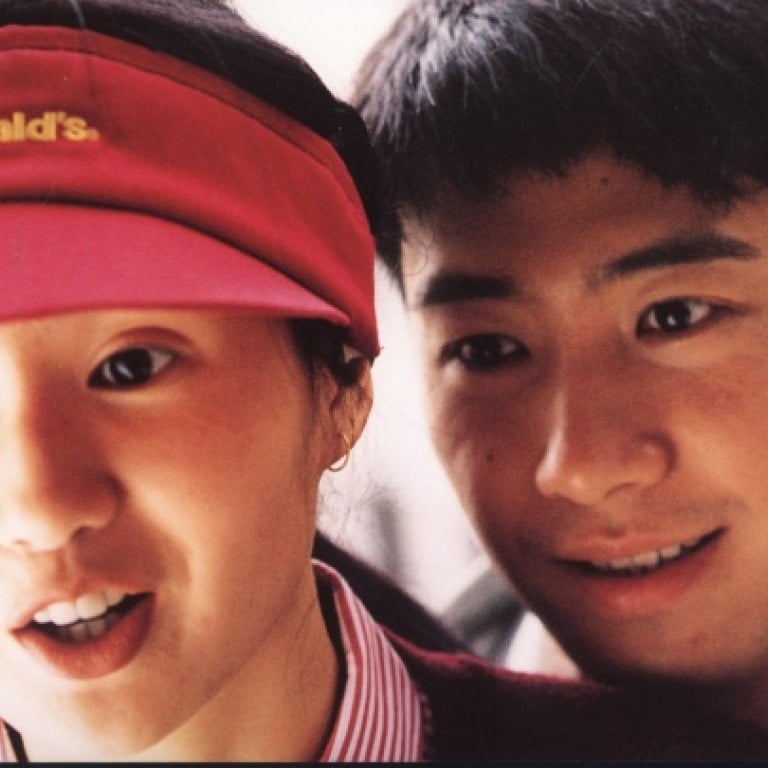 Art House: Comrades, almost a love story
As Hong Kong cinema retreated from its early 1990s golden age into a downward spiral fuelled in part by audience resistance to increasingly run-of-the-mill fare, a bright star shone on the pre-handover horizon in (1996). Eschewing such trends as slapstick farce, gangster thrillers and martial arts adventures (sometimes all in the same work), director Peter Chan Ho-sun took on a topic devoid of gimmicks and pageantry by grappling with a contemporary romance between two recent mainland immigrants.
While Hong Kong celluloid has seen more than its share of love stories, more often than not they suffer from mawkishness and immaturity. Not so , thanks largely to Ivy Ho's nuanced screenplay, inarguably that year's - if not the decade's - best. In tracing the relationship between Guangzhou native Lee Kiu (Maggie Cheung Man-yuk) and Tianjin-born Li Xiaojun (Leon Lai Ming) from 1986 to 1995, the film not only reveals insights into the evolving nature of their individual souls but also subtle aspects of the bustling metropolis they are so eager to call home. A particularly astute feat is the script's connecting of these threads to Taiwanese singing superstar and mainland sensation Teresa Teng Li-chun, one of whose most popular songs ( , which translates as "Sweet as Honey") is the picture's ironic Chinese title.
The comrades in the English title are two lonely people striving to make their Hong Kong dreams come true, and who make an indelible connection despite their different definitions of what a dream is. Cantonese-speaking Kiu is seemingly all about getting rich and hiding her mainland identity. A Putonghua-tongued northerner experiencing the culture shock of 1980s Hong Kong, Xiaojun is also money-oriented - but for the less mercenary reason of bringing fiancée Fang Xiaoting (Kristy Yeung Kung-yu) to the colony and establishing a home.
From their initial meeting in McDonald's and onwards through the vicissitudes of life, director Chan never stumbles in navigating the duo's progression from acquaintances to friends and more. The modulated intricacy of Maggie Cheung's portrayal is a joy to behold, as is Eric Tsang Chi-wai's moving-yet-never-maudlin turn as a gang boss who falls for Kiu. It's no less than we expect from two of Hong Kong's most lauded troupers. The shock here is Leon Lai - stripped of pop idol affectations and totally believable as a common labourer radiating naive optimism as he cycles along the crowded Tsim Sha Tsui streets.
Not having seen the film since its debut, I wasn't sure how it would hold up. I needn't have worried. It gains an extra dimension when viewed through the prism afforded by the 21st-century changes in the dynamic between the mainland and Hong Kong. The Mody Road cityscape from the vantage point of Xiaojun's bike is a notable example; a reminder of a time before generically glitzy malls catering to cash-laden cross-border tourists overwhelmed the local character of neighbourhoods into which folks like the film's comrades once desired to assimilate.
, May 18, 7pm, HK Film Archive; July 14, 2pm, Broadway Cinematheque. Part of the 100 Must-See Hong Kong Movies programme