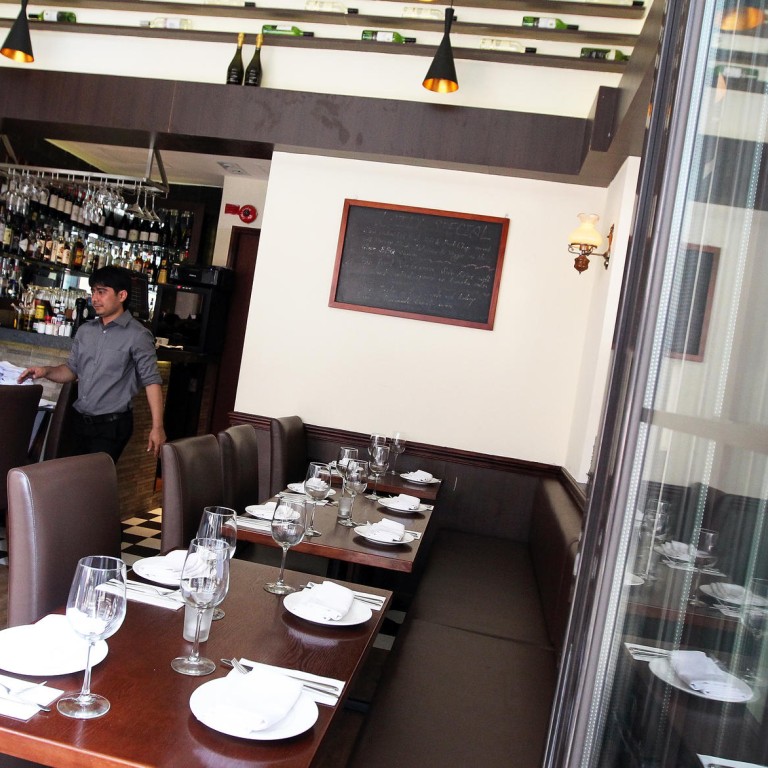 Restaurant review: Bresola
primarily Italian
about HK$300 for a two-course meal without wine or the service charge
the high ceilings, pale walls, tasteful fixtures and accordion doors, which were fully open on the night of our visit, made this small restaurant comfortable rather than claustrophobic. Music is played at a good volume. The place seats about 24.
our waiter was very friendly and nice. There's talent in the kitchen but the food needs more focus.
the menu uses commas, capital letters and tenses at random. It's also too large and all over the place - it lists a lot of pasta dishes and a few pizzas, as well as steaks (including Canadian bone-in rib-eye), ribs with barbecue sauce, quesadillas, nachos, Cajun chicken salad and sesame-coated ahi tuna with wasabi mayo.
The crust on the pizza with prosciutto and rocket (HK$118) was thin and cracker-like, becoming soggy very fast. The meat in the saltimbocca alla romana (veal scaloppini with prosciutto, sage, white wine and lemon sauce, HK$168) was very far from being veal. Instead of being pale and mild, it looked and tasted much more like beef. It was well cooked, however, and my guest polished it all off, but they should rename the dish.
pasta puttanesca (HK$118) - with capers, olives, anchovies, tomatoes and sun-dried tomatoes - had too much sauce but it was pungent and rich. The porchetta (HK$189) was generous, with two substantial slices of pork belly roulade. The meat could have used more garlic and other seasonings, but it was moist and tender, and served with delicious accompaniments including double cream mashed potatoes, haricots verts and very thin asparagus spears.
Well-priced set lunches are available throughout the week.