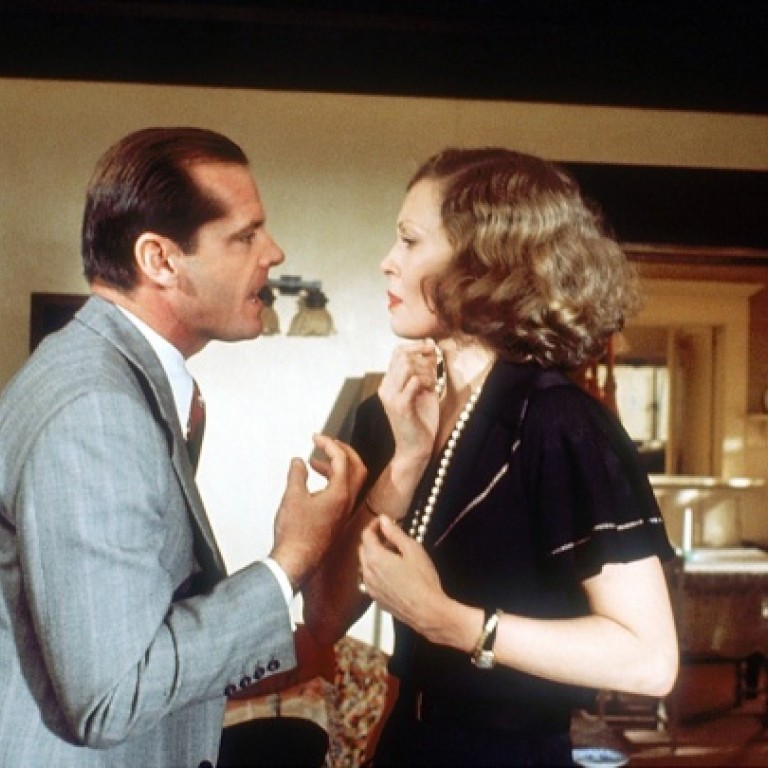 The California water wars of the early 20th century were conflicts over the water supply for the rapidly expanding city of Los Angeles.
Local ranchers fought developers and politicians to keep their water, and ultimately their livelihood, from being taken away.
Roman Polanski's neo-noir detective drama Chinatown (1974) takes place within this setting and conflict.
A private detective called J.J. "Jake" Gittes (Jack Nicholson) is hired to follow Hollis Mulwray (Darrell Zwerling) by a woman claiming to be his wife (Diane Ladd) because she suspects him of infidelity. But when the affair is made public, the real Mrs Mulwray (Faye Dunaway) confronts Gittes with a lawsuit. Then Mulwray, the chief engineer for the Los Angeles Department of Water and Power, is found drowned in a reservoir in the midst of a drought.
Over the course of the film, Gittes slowly unravels the threads of a water conspiracy involving politicians, oligarchs, and other people of questionable morals and actions.
At the same time, he uncovers a more personal, human drama that ends very unpredictably. No one, and nothing, is as it seems in Chinatown.
The film won Robert Towne the Oscar for best screenplay (the film was nominated for 10 more), and it is easy to see why. The story moves along with assured patience, slowly unfolding in ways that make the narrative both plausible and affecting.
Polanski's direction shows a similar patience, displaying assurance and grace (though his acting in a small role might not merit the same adjectives). Utilising surviving landmarks of pre-war Los Angeles as a backdrop for a story with very modern attributes, he created a world that evokes the great detective films and the city that produced many of them.
Chinatown's graceful ageing is also attributable to cinematographer John Alonzo, whose use of colour, focus and depth are rich and subtle. The film's title sequence pays homage to the cinema of the 1940s, but the film never appears to be trapped in that decade, or the '70s.
The excellence of those behind the camera is easily matched by the actors. In one of his most renowned roles, Jack Nicholson brings private eye J.J. Gittes to life. Laconic, seductive, and slightly crass, Gittes is an eminently likeable underdog.
Faye Dunaway plays Evelyn Cross Mulwray as a complex character with as many secrets as strengths. She carries the bulk of dramatic weight of the film impressively. Legendary director John Huston plays Evelyn's father, developer Noah Cross, a man who does much more than he initially appears to.
Los Angeles' Chinatown plays a very minor role in the film, in literal terms; only the very end of the movie actually takes place there. But, as a theme, Chinatown is symbolic of much of the film's story and the character's motivations. Gittes had worked in Chinatown as a police officer and, by his own admission, did "as little as possible" there, because the mixture of crime, cultures and languages meant that policemen could never really know if it was the citizens or the criminals who benefited most from their actions.
Chinatown, May 26, 2.30pm, HK Science Museum. Part of the Critics' Choice 2013 – Film Narrative in Perspective programme