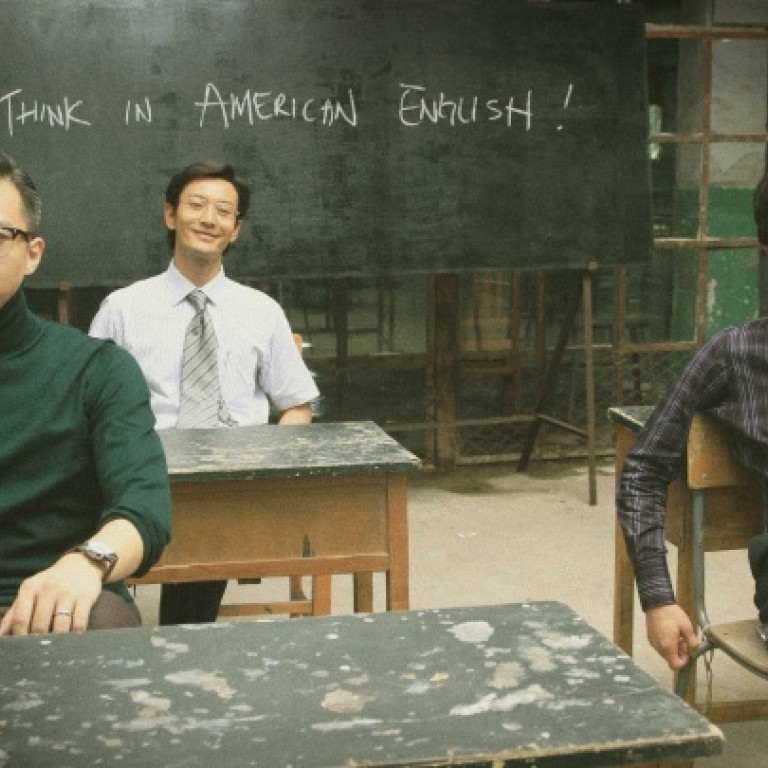 Film Review: American Dreams which have their heart in the wrong place
AMERICAN DREAMS IN CHINA
Starring: Huang Xiaoming, Deng Chao, Tong Dawei
Director: Peter Chan Ho-sun
Category: IIA (Putonghua and English)
Elements of director-producer Peter Chan's latest film bring to mind , his award-winning 1996 drama about two mainlanders seeking a better life, first in Hong Kong, then in the US. is a tale that revolves around three mainlanders who dream of leaving China to seek their fortunes.
As in , Chan cleverly uses pop songs and other cultural references to add colour and meaning to the overall picture. There are also some temporal leaps, and some attempts to connect the personal stories at the heart of this comedy-drama to that of society at large.
The story begins in a time close to the present day, before going back to the 1980s. It documents how country boy Cheng Dongqing (Huang Xiaoming), the more sophisticated Meng Xiaojun (Deng Chao) and the long-haired idealist Wang Yang (Tong Dawei) met and became firm friends and undergraduate roommates at college in Beijing. Although they have very different personalities, all three of them seek - as with many of their contemporaries - a visa to pursue further studies in the US.
As fate would have it, Meng - whose father and grandfather had earned doctoral degrees in America before returning home - is the only one who manages to procure that prized American visa.
Meng meets with hardship and humiliation after crossing the Pacific, but Cheng - who had initially been the most disheartened after being left behind in China by his girlfriend Su Mei (Du Juan) - and Wang make a fortune at home by establishing an English-language school that attracts thousands of students.
After returning to China in 1994, Meng is invited by his two buddies to join in their business venture. He gratefully accepts at first. But in the years to come, he experiences more pain, along with some professional success and personal happiness.
Clearly made with the mainland market in mind, has a fairly generic coming-of-age story at its core. But the details are geared towards emotionally connecting with an audience which believes - or, at least, wants to believe - that great riches and the good life can now also be had in China.
With a mainly mainland cast and crew, and a story inspired by the founding history of Beijing's New Oriental Education & Technology Group, this production is, for better or worse, its Hong Kong-born director-producer's most mainland-style film to date.
While technically polished (with the obvious exception of some of its English-language line readings), it comes across as not quite having its heart in the right place.
It looks like the decision to mention the effects of certain events (like the 1999 bombing of the Chinese embassy in Belgrade by US forces) and not others (notably the 1989 Tiananmen massacre) was made with commercial and nationalistic considerations in mind.
opens on May 30
This article appeared in the South China Morning Post print edition as: A lesson in mesmerising the masses