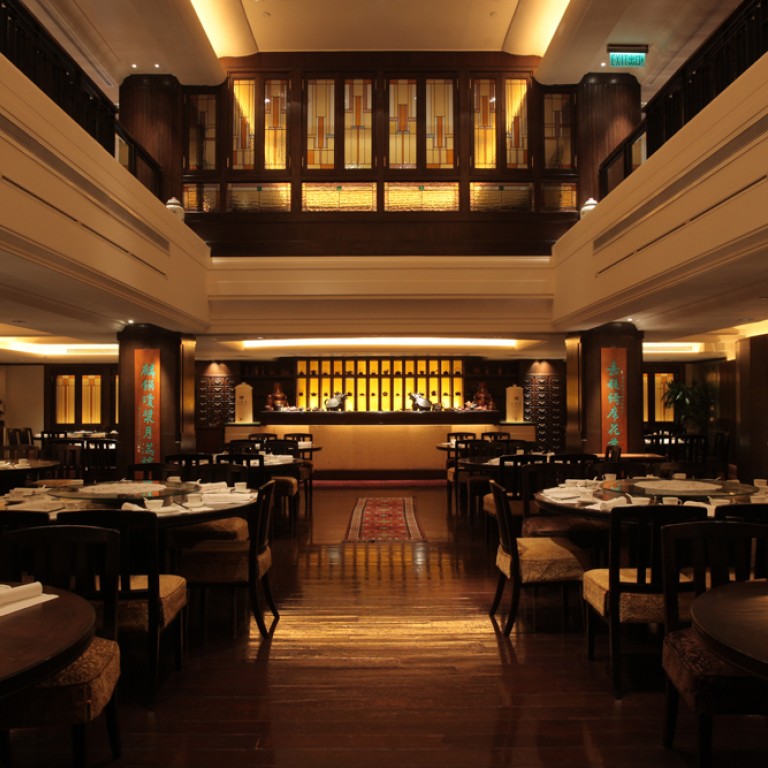 Classic Hong Kong restaurants: Spring Moon at The Peninsula
Spring Moon is almost 27, but it is still pushing forward with creative dishes, Florian Trento tells Janice Leung Hayes
Spring Moon, The Peninsula Hong Kong's Cantonese restaurant, might be almost 27 years old, but it's a mere baby compared to the hotel, which is celebrating its 85th anniversary this year.
Florian Trento, group executive chef of The Peninsula Hotels, arrived one year after Spring Moon's opening. "The location was a bank before, and we even found some window bars," he says.
For a hotel with such deep roots in Hong Kong, it may surprise some that it took them so long to open a Chinese restaurant.
In fact, Chinese food had always been available, although it was once served by Gaddi's, which is now the hotel's finedining French restaurant. In the archives, there's a menu from 1954 and it looks like a coffee shop menu," Trento says.
"They served everything, including Chinese food."
The opening of Spring Moon in 1986 was motivated simply by the reasoning that a Hong Kong hotel should have a Chinese, or more precisely, a Cantonese restaurant. To that end, dim sum and fresh seafood have always been their signatures, as has speciality tea.
In Cantonese, the act of eating a meal of dim sum is called yum cha, which translates literally to "drink tea". Ironically, many modern Chinese restaurants have left tea by the wayside, choosing to serve inexpensive, below-par brews instead. Spring Moon has gone in the opposite direction, and has even employed dedicated tea masters. "In the West, there are sommeliers, so it makes sense in Chinese cuisine to have tea masters," Trento says.
With its traditionally crafted wood furniture and panelling, handcrafted teapots and a menu of classic dishes, heritage is the obvious central theme. That said, innovation has been in evidence since its inception. "We have done a few different things in the past that have put us on the map," says Trento.
"In the 1980s, Chinese restaurants tended to be very big, so we thought some people might like something smaller that reflects a home, more than a restaurant."
In terms of food, the renowned XO sauce is said to have been first introduced by Spring Moon. Legend has it that the restaurant developed this signature product to make dishes that were as luxurious as abalone and birds' nest, but were different to the usual repertoire of Cantonese fine dining. The restaurant also introduced custard mooncakes, an alternative to the classic lotus seed paste-filled sweets eaten during Mid-Autumn Festival. The mooncakes are so popular that they sell out months in advance of the holiday.
Given that Spring Moon has plenty of regulars who order without even consulting the menu, they could easily rest on their laurels. But Trento is keen to go forward: "We leave the [creation of] new dishes to the chef, and develop and test as a team." These creations first appear in special tea-pairing menus, as well as at the exclusive chef's table dinners held in the dim sum kitchen. Those that work may be added to the menu.
Trento wants to make Cantonese food more accessible to foreign palates. "When I first arrived in Hong Kong, it took me six months to have my first Chinese meal. I didn't know anyone, and you need a large group [to finish a meal]." He has been working to introduce more individually plated dishes for single travellers or small groups.
Spring Moon, 1/F The Peninsula Hong Kong, 19-21 Salisbury Road, Tsim Sha Tsui, tel: 2696 6760. Open: 11.30am-2.30pm (Sunday and public holidays from 11am), 6pm-10.30pm