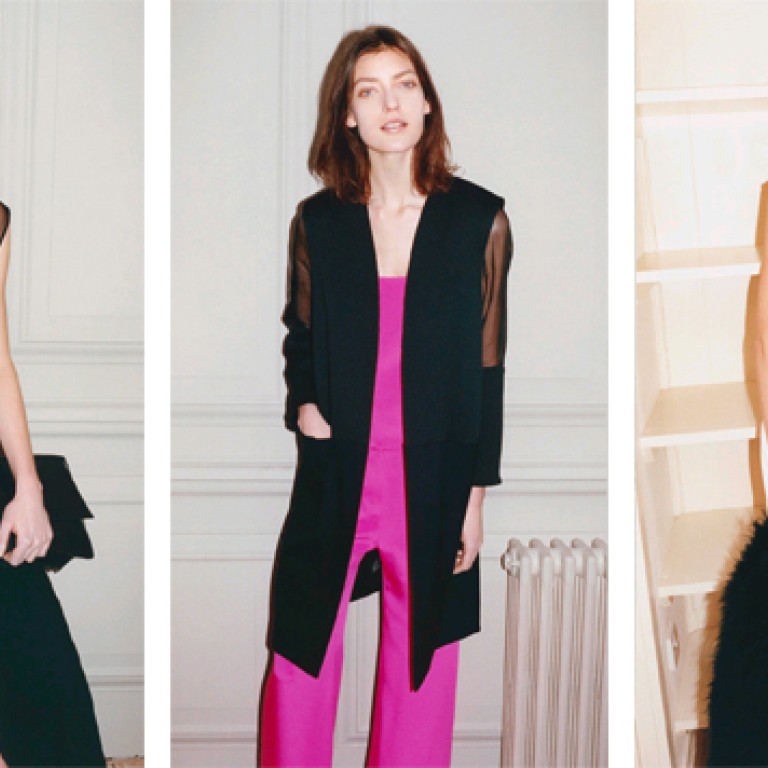 Wallets ready! Topshop to open in Hong Kong
Superbrand Topshop is bound to be the talk of the town as it opens its first Asian store in HK, writes Francesca Fearon
for anyone with even half an eye on fashion to make the pilgrimage to Topshop in Oxford Street when they're visiting London. The high-street chain has evolved into a superbrand, delivering innovative designs on an almost weekly basis, collaborating with the best British designers on one-off lines and even stepping onto the catwalk with Unique, its collection at London Fashion Week.
But from June 6, fashionistas need only head to Queen's Road Central in Hong Kong for that fashion fix, as Topshop opens its first flagship store on our doorstep.
Brought to the city in collaboration with Lane Crawford, Topshop will offer Unique, limited editions, designer collaborations and trend-driven mainstream collections. There will be Topshop make-up, a shoe lounge and Leigh Jeans, whose skinny fit denim is found around the thighs of English model Alexa Chung and Hollywood actresses Kate Bosworth and Sienna Miller. There will also be a free VIP personal shopping service.
Topshop was founded in 1964, and bought by fashion tycoon Philip Green in 2002. Since then, it has become a global phenomenon, coveted by the likes of Beyoncé and Kate Moss, and is now said to be worth £2 billion (HK$23.6 billion).
To its fans, the brand is worth every penny. Back in London, on a Monday at lunchtime, Topshop at Oxford Circus is crammed. The first lunch break after the weekend and customers (young and old, the demographic is broad) are plotting their next purchases. It is like being inside a massive pinball machine as one bounces between rails of bright, tropical swimwear, and racks of printed cotton dresses, and onto the Unique section, before flying upstairs to flashy jewellery and bling bags.
Round the corner, on the fifth floor of Topshop's headquarters sits the head of design, Emma Farrow, in her narrow office. She is dressed in a vintage champagne-coloured satin dress and a pair of black masculine loafers studded with giant diamante. She keeps a rail of Topshop clothes in her office, which she pulls out and slips on when the feeling takes her. To the left of her desk are giant mood boards, which are her chief means of communication with the teams that pull together the huge amount of fashion that is sold under the behemoth of a brand.
The Halloween board is a web of punks, Pop Art graphics and sweatshirt designs - but that doesn't mean things won't change before October. The fashion team is always twitching its antennae for inspiration.
"We don't just look at what designers do, we look at culture, art, film, amazing fashion shoots. The younger members of our team are particularly street focused," says Farrow. "We look around the world at the way people put clothes together. So our message is very eclectic."
Farrow, who was born in Hong Kong when her father was serving here in the British navy in the 1970s, is also head of design for Unique. "It's a great way to showcase what we can do [at London Fashion Week]," says Farrow. "We are trying to create Unique as a label in its own right, with a life after the catwalk."
She works closely with Kate Phelan, the former fashion director of who joined Topshop 20 months ago as creative director, although she was already a consultant for the retailer.
Phelan works with the British Fashion Council on the New Generation (Newgen) scheme, supporting young British designers and giving them a platform at fashion week. "We, as a design team, are not involved as that would be a conflict of interest: you have to be careful. It is Kate who oversees the collaborations with designers like J.W. Anderson and Meadham Kirchhoff," explains Farrow.
The sponsorship began more than 10 years ago and these pioneering collaborations have helped nurture young talent, such as Christopher Kane, Mary Katrantzou, Hussein Chalayan and Jonathan Saunders. Maximalist print designer Katrantzou did three seasons with Topshop and her third and final collection in spring 2012 was her most experimental. But as the Greek designer said at the time, "some Topshop customers are very daring". Phelan and Farrow set the theme for Unique each season. "The dynamic between us is great because she comes from an editorial background and, as an amazing stylist, sees things differently from me," says Farrow.
The trigger points for spring-summer 2013 were '90s minimalism, "anti-digital", monochrome and silver. For winter, she says, there was talk of extreme silhouettes. "We were looking at British classics, with a twist. This was about urban heritage not country house heritage. There are soft fuzzy textures and high gloss. Patent leather is a key influence," says Farrow, who has been with Topshop for 12 years, and seen the design team grow from five people to 38.
She professes a personal love for Marni, Dries Van Noten and Comme des Garçons, often buying pieces out of season rather than fresh or foraging through consignment stores.
The way she dresses is the way that Topshop customers dress, mixing high and low - designer and street. It is Topshop's key style message. "Our customer is not all dressy, she would dress down a designer label with a pair of jeans, and that aesthetic would suit us. We like to think we are the first stop for every girl looking for the newest thing."
As of next week, that includes us in Hong Kong, too.
The first Unique collection to hit Hong Kong's racks will be a pre-autumn capsule range launched this month and only available at flagship stores.
The limited edition collection of understated, luxury eveningwear takes its lead from the spring-summer line with its grown-up, pared-back aesthetic.
There are georgette silk dresses with origami pleats, tailored jackets with chiffon inserts, high-waisted trousers, sheer boxy blouses and oversized leather clutches - all in classic neutrals with pops of pink and yellow (left).
Look ahead to autumn for the 1990s-inspired collection that features oversized coats (with fur or leather panels) and cropped mohair tops paired with shiny patent black skirts.
There is also the layering of fine knit sweaters with mid-calf-length skirts under donkey jackets. Big shearling stoles are worn with tunics, while prints are based on an Axminster carpet that creative chief Emma Farrow spotted in a London art exhibit, which she photographed, digitalised and made into shirts.
This article appeared in the South China Morning Post print edition as: Up our street