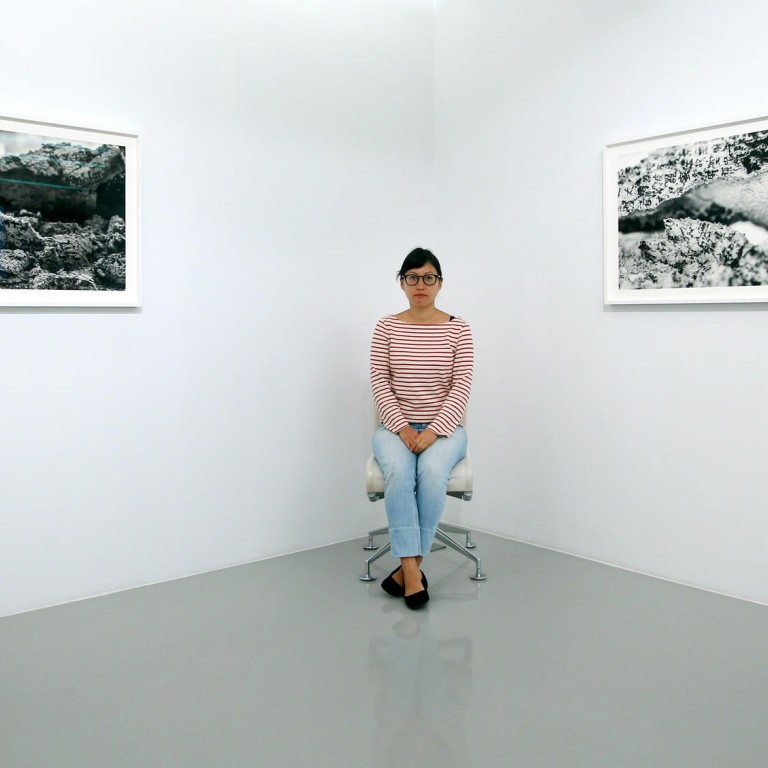 Arts Preview: Charwei Tsai
The first thing to say about Tsai Charwei, visual artist and constant inscriber of Buddhist sutra, is that she really likes to write. "It's kind of an obsessive thing," says the 33-year-old, who was filling up her adolescent notebooks and college sketchbooks long before she incorporated her passion into her artworks.
"It's more about the act of writing and less about the fact that I'm a writer - the content isn't that profound."
Although she grew up in a family that had many art collectors, Tsai's start was more coincidental than planned. She was working as an assistant to Cai Guoqiang in New York when the contemporary Chinese artist was sufficiently impressed by one of her ideas to recommend her to show at Fondation Cartier in Paris in 2005.
"It was really by chance," Tsai says, shrugging. "I wasn't trained in fine arts."
For that first exhibition, Tsai wrote the on a block of tofu with black ink, then let it decay. She developed an interest in, and memorised, the seminal Buddhist text about emptiness and impermanence as a child in Taiwan and has repeatedly revisited it in her art.
Tsai's latest application of the text can be found in the series - four photographs and one video that Tsai is exhibiting at "Meeting Point", a dual show at Edouard Malingue Gallery, also featuring the works of Taiwanese artist Wu Chi-tsung.
Made with Tibetan filmmaker Tsering Tashi Gyalthang, Tsai's piece documents how a large, inscribed piece of incense turns into ashes.
"I like working with local materials and doing works that are more site-specific," says Tsai, who splits her time between Paris and Taipei.
Tsai describes her work as being "very much influenced by Buddhism, and a little bit by Taoism", even if she stops short of describing herself as a religious person. Having also applied her calligraphy to organic objects such as mushrooms, trees, octopuses and, on one occasion, a living fish, however, the artist seems to be perfectly at ease with her frequent use of ephemeral media in conveying her concepts.
When asked to name the work that best represents her, she says, "I really like the work where I just drew a circle on a block of ice," refering to her 40-second video (2009).
"It was very simple and it was done intuitively. I later found out that in Zen Buddhism, this is their way of visualising the , because a circle is both a form and a hole - an empty void."
Edouard Malingue Gallery, 1/F, 8 Queen's Road Central, Monday-Saturday, 10am-7pm. Ends August 17. Inquiries: 2810 0317
This article appeared in the South China Morning Post print edition as: Zen there was nothing