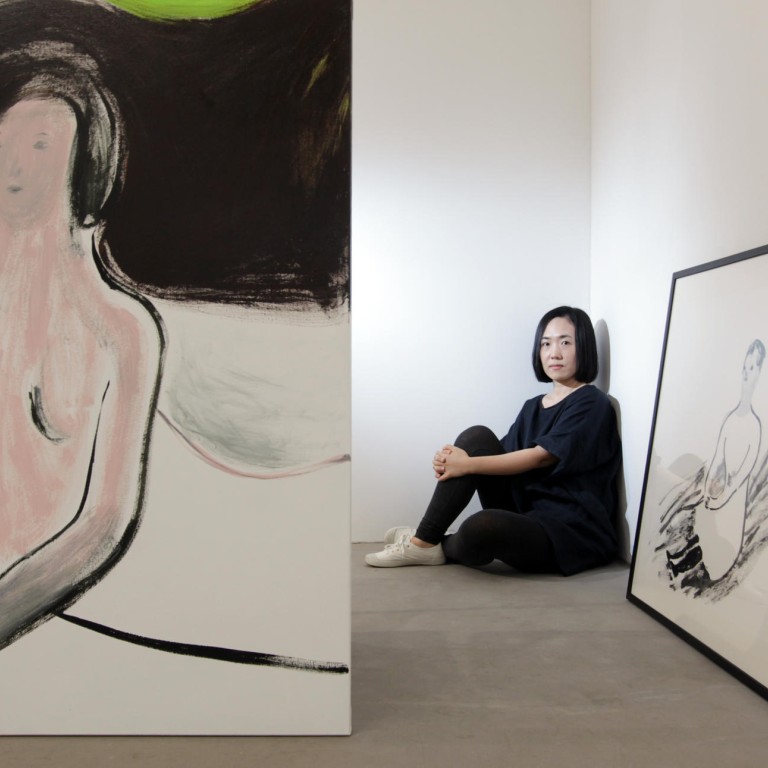 Arts Preview: Lulu Ngie's minimalist paintings on show in Aberdeen
Chances are you have seen the works of Lulu Ngie without giving them too much thought.
Trained as a designer, Ngie has worked in a variety of creative capacities for more than a decade - although she's probably best recognised for her book cover illustrations, such as those for noted female author, Yi Shu.
And if you've ever wondered about the people behind the paintings of the beautiful women on the covers of tacky romance novels,"That would be me," she says with a giggle.
Although Ngie made a decent living out of those jobs, in 2004 she decided to create her own paintings - if only to "maintain my psychological balance".
"When I do illustrations for books, it's merely to serve the clients and to help convey their ideas. If I happen to like the ideas, then I'm happy," says Ngie. "But when they are ideas that I don't agree with, I still have to finish the job. And it used to make me wonder: what am I doing here?"
As a result, Ngie spent three years studying at Hong Kong Art School. Although she started with oil painting, she turned to Chinese ink painting because of her interest in Eastern philosophy.
Ironically, she says: "I tried to enrol myself in one of those long-term courses in Chinese painting, but I was turned down because [the teachers] said my approach was too Western."
Her first solo exhibition, "Day after day after day", showcases oil and ink paintings of indistinct human figures set against nearly empty backdrops.
"The characters in my paintings are quite often doing nothing," she says. "It's a contemplation on what we're doing day after day after day. I always look for meanings in things. It's as if we're waiting for meaning to emerge from our daily lives."
Unlike her commercial works, Ngie's paintings have very few brushstrokes. It is a technique she has trained herself to master. "I enjoy it, and I'm proud to be able to paint with such simple strokes," she says. "The brushstrokes you see are actually the result of many years of practice."
Ngie chuckles, before adding, "They are definitely not just random occurrences."
Gallery Exit, 3/F, 25 Hing Wo Street, Tin Wan, Aberdeen, Tuesday-Saturday, 11am-6pm. Ends on September 7. Inquiries: 2541 1299
This article appeared in the South China Morning Post print edition as: When to draw the line