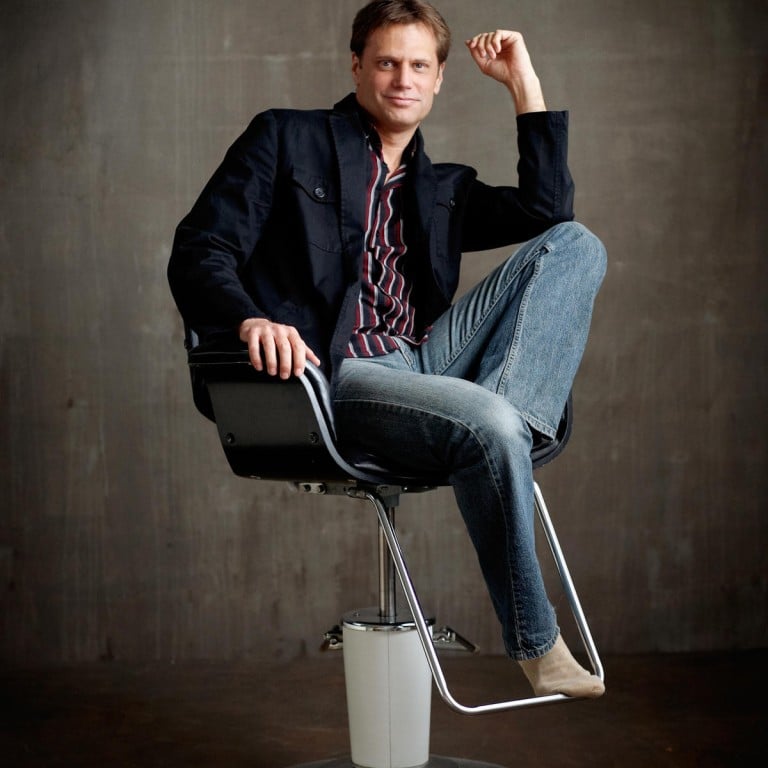 For Dwight Slade it's all about the joke, not the joker
Dwight Slade has brought clever comedy to audiences around the world for decades and he is heading for Hong Kong for the first time, writes Dave Bannister
Comedian Dwight Slade swapped jokes at school with the legendary Bill Hicks and has made Americans laugh for decades. He's enjoyed success everywhere from Edinburgh to Dubai, but this month's trip to Hong Kong will be his first.
The opportunity to perform here materialised thanks to the Punchline Comedy Club. Slade says, perhaps only half joking, that he may have to create a completely new set for a new audience.
"I'll chuck the whole thing. I find that I'm a really quintessential American act, so I'll play up the fish out of water and get served as sushi," he says.
Slade has been doing stand-up since the 1970s and believes cultural differences, like generational ones, aren't hard to surmount. "The outer crust of comedy changes, but the inner core … putting two things together that don't belong together, still works."
Now he's entering middle age with two grown-up children, Slade has plenty of midlife fodder to chew on. Born in Seattle, Washington, Slade moved around a lot in his childhood, ending up at high school in Houston, Texas, where he and irrepressible classmate Hicks began writing jokes. Aged 14, the pair were sneaking off to open mic nights, inspiring each other to bigger and better things.
"In middle age I've realised I'm a bit of a rubber personality. I adapt to others around me, looking around for someone else to be. Who knew that would be both our careers."
Slade and Hicks worked together before Hicks' death in 1994, aged 32. Slade kept touring America in a camper van, landing television and film deals - some more successful than others. He made his feature film debut in the 1998 movie .
"When I was young, I wanted to be an actor. But if you're a comedian, you write jokes and go out and do it on stage - you're an actor, director and producer all in one. Acting is the hardest performing art. It deserves a lot more studying than I was giving."
So Slade has focused on what he does best: making people laugh with a mix of intelligent, wry observations combined with the twisted mind of a school prankster.
Unlike many comics who develop an alter ego, Slade prefers to be himself on stage. "I don't have a persona. I've been told to, but I'm the loud, wiry, crazy guy who stands in the corner of the pub and makes snarky comments. Like your best chum who you go out to drink a pint with," he says.
Stand-up has diversified along with people's tastes in comedy. People who've never seen him often try to give him a catch-all description.
"What kind of comic are you? The loud, crazy, fat guy? The ethnic? It's a challenge for me because I came out of stand-up when the content of the joke was focused on and the comedian himself was secondary. Now the comic is first and the material is secondary. Look, I just say funny things. That's all that's happening here. No stereotypes."
Punchline Comedy Club with Dwight Slade, Dave Fulton and Gina Yashere, January 16, 8pm, January 17-18, 9pm, HK$320, Tamarind, 2/F Sun Hung Kai Centre, 30 Harbour Rd, Wan Chai. Inquiries: 2598 1222
This article appeared in the South China Morning Post print edition as: Served straight up