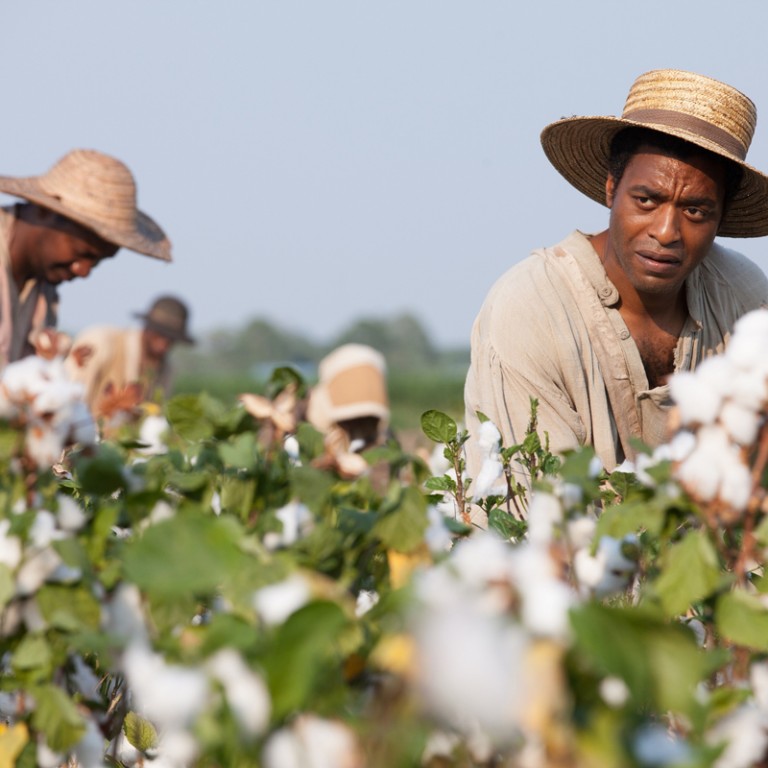 Film review: a free man is tricked and sold into slavery in 12 Years a Slave
12 YEARS A SLAVE
Starring: Chiwetel Ejiofor, Michael Fassbender, Benedict Cumberbatch, Lupita Nyong'o
Director: Steve McQueen
Category: IIB

Since it premiered last August, British video artist-turned-film director Steve McQueen's 12 Years a Slave has received more than 140 award nominations,100 prizes and critical kudos galore.
Nevertheless, many cinemagoers remain reluctant to check out this adaptation of Solomon Northup's 1853 memoir recounting how he, a man born free and living comfortably in upstate New York, was kidnapped, sold into slavery and kept in bondage for a dozen terrible years.
Oft-stated reasons for this viewer hesitation are that the searing drama may be too harrowing, or that they've had enough on the slavery theme in the past year or so.
But precisely because it depicts a world which is considerably darker than that of, say, Quentin Tarantino's Django Unchained or Steven Spielberg's Lincoln,12 Years a Slave is one of those rare "must-watch" films. It also happens to be an extremely wellmade cinematic work that makes for captivating viewing.
"Your story, it is amazing and in no good way", a sympathetic listener tells Northup (Chiwetel Ejiofor) at one point in this drama that – lest we forget – recounts real-life events. Having seen what has transpired until then, viewers will undoubtedly agree.
A happily married father of two, Northup is lured to Washington by two men who tell him he'll be paid good money to play the violin for a circus.
But after a night of being wined and dined, the accomplished musician wakes up in chains, and finds that he's being sold into slavery.
Given the new name of Platt, he is bought by William Ford (Benedict Cumberbatch), a plantation owner who fancies himself more benign than many of his peers, but employs the loathsome John Tibeats (Paul Dano).
He then makes the fateful decision to sell Platt to the vicious Edwin Epps (Michael Fassbender), who believes that abuses of 'his' slaves are Biblically sanctioned.
While Epps is unsurprisingly sadistic, other characters in 12 Years a Slave conform less to Hollywood archetypes. In particular, Epps'wife (Sarah Paulson) is no sweet-natured southern belle and Patsey (Lupita Nyong'o), the target of her frequent abuse, has a far more complex character than the usual depiction of female slaves.
Director McQueen and screenwriter John Ridley deserve praise for rejecting stereotypes. Adding dramatic force to this powerful film is its uniformly superb cast, whose haunting portrayals of their characters have a lasting impact.
12 Years a Slave opens on February 27
This article appeared in the South China Morning Post print edition as: Horrifyingly real