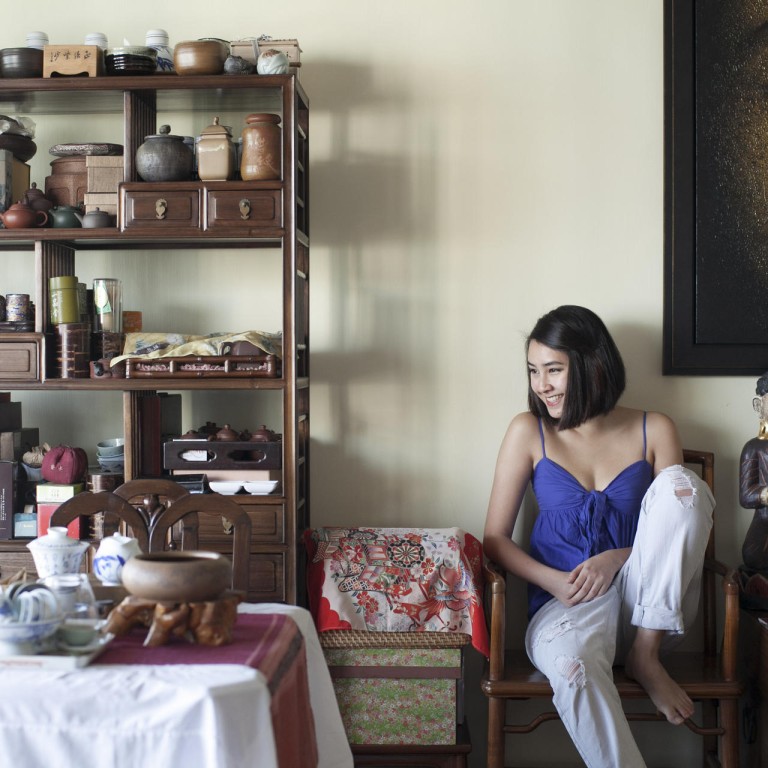 Style confession: fashion blogger and copywriter Emily Wordsworth
The 21-year-old copywriter and fashion blogger has a playfully relaxed style. While drawing inspiration from the city, she also takes notes from the women in her family
I bought this top back in high school because I thought it would make me look old enough to get into LKF clubs. It didn't.
I love the way boyfriend jeans hang on a body. These actually belong to my sister. She'll yell at me when she sees this. Sorry Sam.
My hair has been getting shorter and shorter. I either have to spend 20 minutes trying to get it straight, or a night sleeping with curlers in, otherwise I look like I'm wearing a bad wig.
Any time of the year, you'll find my balcony in bloom. No matter the season there will be something out there flaunting its colours. Some of these plants have been around as long as we've lived here (28 years).
My mum has hundreds of yi xing clay teapots and aged tea ware. She'll meticulously wash and tend to every one. She could sit at the table and brew with her eyes closed. Most of the tea in our flat is older than my sister and I.
We have antique pieces dotted around the house, such as a coffee table which was made from a window from the 1920s or '30s, brush pots and this chair I'm sitting on.
This article appeared in the South China Morning Post print edition as: Emily Wordsworth