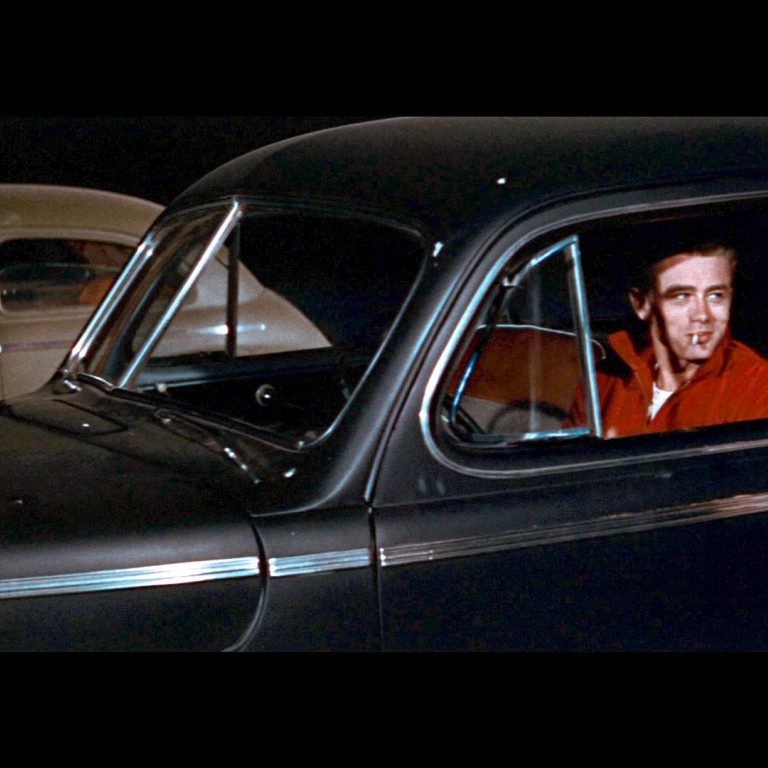 Art house: James Dean in all his glory in Rebel Without a Cause
During the week of Christmas 1983, Hong Kong aficionados of old Hollywood lore were delighted to see, among the holiday glitter, an iconic image of James Dean plastered over walls across town. The image was on posters for a rerelease of Nicholas Ray's classic 1955 drama, .
The film was then nearly 30 years old, but it was still such a crowd-pleaser that it enjoyed occasional revivals in the city's major cinemas. Plenty of Hongkongers celebrated the New Year of 1984 by returning to 1955, and the reissue grossed nearly HK$1 million at a time when the average ticket price was HK$15.
Three decades later, new technologies have made yesteryear's celluloid more available for home viewing. But nothing replaces viewing in a pristine WarnerColor print on the big screen. Seen this way, the production's original hues are highlighted, and the strength of Dean's acting is reaffirmed.
On the cinema screen, the film retains its power to cross eras and geographical boundaries to express a down-to-earth, yet larger-than-life, portrait of teen angst.
The dilemmas facing causeless rebel Jim Stark (Dean) are dated by 21st-century standards. But due to the intensity of Ray's script, Dean's performance, and nearly 60 years of intervening history, the movie today reveals layers that were barely noticeable in the 1950s.
Most obvious are the gay undercurrents between Stark and Pluto (15-year-old Sal Mineo); less so is the wisp of incestuous desire on the part of a square suburban dad (William Hopper) towards his blossoming 16-year-old daughter Judy, who was played by Natalie Wood.
The movie has affected everything from fashion to thespian styles. It also has influenced the works of successive generations of auteurs. The most prominent local example is Wong Kar-wai's (1990), whose Chinese title - (literally, "The Story of a Hoodlum") - is identical to that of this influential production.
Other ingredients contributing to the film's mystique include the macabre real-life demises of Mineo and Wood: the former was murdered and the latter drowned. But Hollywood's annals are strewn with lurid lives, as well as with once-legendary films that were sensational in their day, but are now almost forgotten. That has endured is in large measure due to the director's skill at investing its themes with continued relevance.
Ray accomplished this through prescient casting, pithy dialogue, cinematic use of the Griffith Observatory and other Los Angeles locations, and by staging vivid scenes that linger in the mind.
But the overwhelming factor in the film's immortality is the presence of James Dean. Jim Stark is a role perfectly, if unwittingly, tailored to Dean's brooding talent, and the actor's death in a car crash a month before the movie's premiere forever blurred the line between a fictional rebel's perturbation and an acting supernova's fate.
, April 5, 12.30pm, Cultural Centre Grand Theatre, TST. Part of the Hong Kong International Film Festival