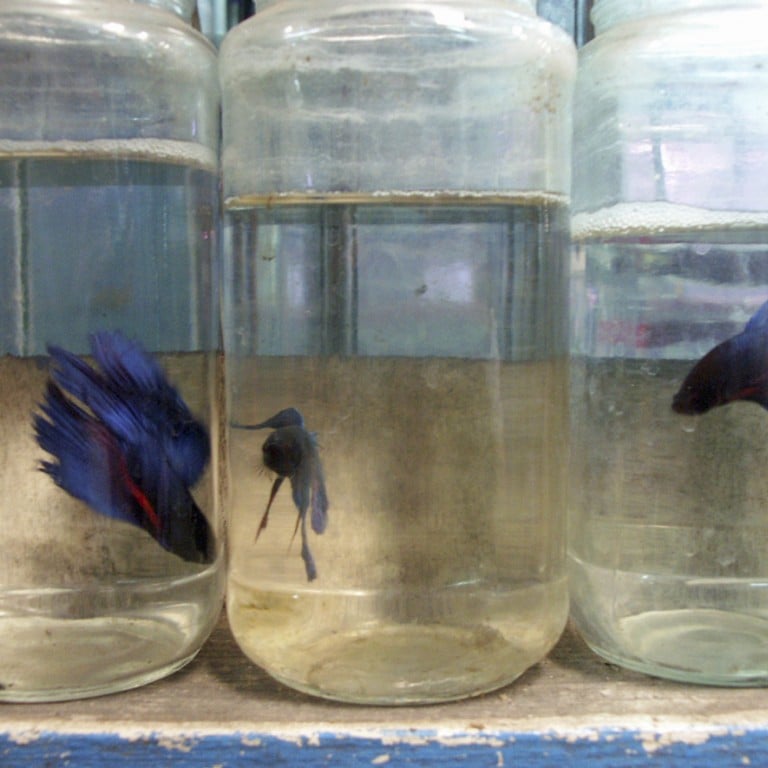 Linda Charoenlab walks us around her home city and picks out the places where the bright young things spend their time and money
FASHION DESIGNER Linda Charoenlab is a Bangkok native and part of the city's emerging vanguard of good-natured cool. She studied at the London College of Fashion before returning to Bangkok to work as a stylist for Wallpaper Thailand, as well as the Thai editions of Elle and other international magazines.
In 2009 she set up her label, Lalalove, and her colourful T-shirt dresses and animal-print shirts can now be found in boutiques worldwide. She also has a permanent concession at Topshop in London. She spends her time between Britain and Thailand's steamy streets, where she flits between Bangkok's boutiques and bars, sopping up inspiration for her label while raising her daughter, Lulu.
FRIDAY NIGHT
Charoenlab recommends flying into the city on Friday night and dropping your bags off at the hotel. "My favourite is Hotel Muse, a 174-room boutique hotel with lots of dark wood and large bedrooms with parquet floors and slipper baths.
"Once you've checked in, head up to the 24th floor to the bar, Speakeasy," she says. "It's a current favourite with Bangkok's hard-sipping crowd." Speakeasy has a terrace plus an outdoor lawn that takes up half of the 25th floor.
Alternatively, for a more lavish option, Charoenlab suggests Sofitel So Bangkok. "Christian Lacroix is the hotel's creative director. He designed the staff uniforms, the mural in the club lounge and consulted on the furniture." The 24th-floor restaurant, Park Society, is frequently cited as one of the best in Bangkok. "If you're exhausted after the flight, spend the first evening there and order their carte blanche menu. The chef will prepare a bespoke meal for you. It's effortless decadence."
HIT THE BOUTIQUES
Charoenlab, who worked as a stylist for British fashion magazines Intersection and Dazed & Confused before setting up her label, likes to spend Saturdays boutique hopping. Start at the multibrand store called It's Happened to Be a Closet.
"OK, it's got a very strange name, but it's the most interesting shop in the city. It's tiny, yet contains a cake stall, a wine bar, a restaurant, a tarot reader and a beauty salon, all crammed in among a jumble of vintage womenswear and new Thai designers.
"It's on the second floor of the Emporium mall," Charoenlab says. "But it's the most idiosyncratically un-mall-like shop you can imagine."
While you're in the mall, check Charoenlab's own creations at the Lalalove concession downstairs. The label makes heavy use of prints, splashing playful animal designs over pencil dresses, skirts and T-shirts that are cut for men and women.
The label is also stocked, alongside a dozen other fresh young Thai designers, by Liberty Area One, a store in the Ekamai area. The store's owned by a charmingly quirky fashion junkie called Nod.
Ekamai hosts a clutch of other creative businesses: a barber, a few boutiques and vintage stores, an urban carpentry store and a second-hand men's shoe and leather shop. Charoenlab says it is her number one spot for wasting an afternoon browsing pretty little things before the city wakes up in the evening.
SKY-HIGH DRINKS
Karmakamet World's diner, a new concept from a local perfumery brand, is her choice for an early dinner. The space is decorated with old cabinets featuring the brand's essential oils, candles and perfumes in an environment of glass, exposed metal and untreated wood. It's slickly done, with a menu that features mostly Mediterranean food. It also has outside seating.
Her next stop is Sky Bar, the 63rd-floor cocktail spot that is part of the Lebua hotel in State Tower.
"This is the world's highest open-air restaurant," she says.
"Don't go for the food, which is plain and overpriced. Instead, start your evening with a sundowner." As neon signs flick on around the city, head to Moose bar to meet the city's media crowd.
"They're drawn to this rickety wooden house for its ground-floor restaurant," says Charoenlab. "But head upstairs for cocktails and beer. It's decorated with stuffed animals and gets a good rotation of local DJs that keep the place noisy until late into the night."
She recommends the beer, particularly BrewDog's Tokyo, which weighs in at a staggering 18.2 per cent alcohol.
If you're still on your feet after that, round out the night at one of her favourite dive bars, Wong's Place.
"It's a tiny hole in the wall that opens at midnight," she says. Guests sit around on battered stools listening to a rolling soundtrack of 1960s and '70s pop and rock while an ancient VHS machine plays music videos on a television behind the bar for those who just don't know when to call it a night.
SUNDAY STROLL
Blast away scrappy memories of the night before with a stroll in Lumphini Park. "It's Bangkok's largest green space. You can stroll, hire a bicycle or a swan boat," says Charoenlab.
Bangkok is rarely a calm city, so grab this snippet of tranquillity while you can, working up an appetite for lunch at Blue Door at the same time.
"It's a lovely, chilled out place with really simple home-cooked Thai food and fresh juices. They only serve alcohol after 5pm, which is both a blessing and a curse."
Finally, Charoenlab suggests you hit Chatuchak weekend market, the city's largest. "From animals and plants, to furniture, fashion and art, you'll be bombarded with choices," she says. Load up on souvenirs to commemorate your weekend in one of the region's most colourful cities.
CAPITAL IDEAS
Lumphini Park, Pathum Wan, tel: +66 2 252 5948
Chatuchak Market, Kamphaeng Phet 2 Rd, Chatuchak
Karmakamet World, 2/F, Central World, Rama 1 Rd, Pathum Wan, tel: +66 91 613 1397
Sky Bar, Lebua at State Tower, 1055, Silom Rd, Bangrak, tel: +66 2 624 9999
Moose Bar, 24 Ekamai Soi 21, tel: +66 2 108 9550
Wong's Place, 27/3 Soi Sribamphen, Rama 4 Rd, Yannawa, tel: +66 81 901 0235
Blue Door, Ekamai Soi 10, Watthana, tel: +66 2 726 9779
SHOP
It's Happened to Be a Closet, 2/F, Emporium Mall, 622 Sukhumvit Rd, Bangkok 10110, tel: +66 2 664 7211 2
Liberty Area One, Ekkamai 10, Sukhumvit 63,

[email protected]