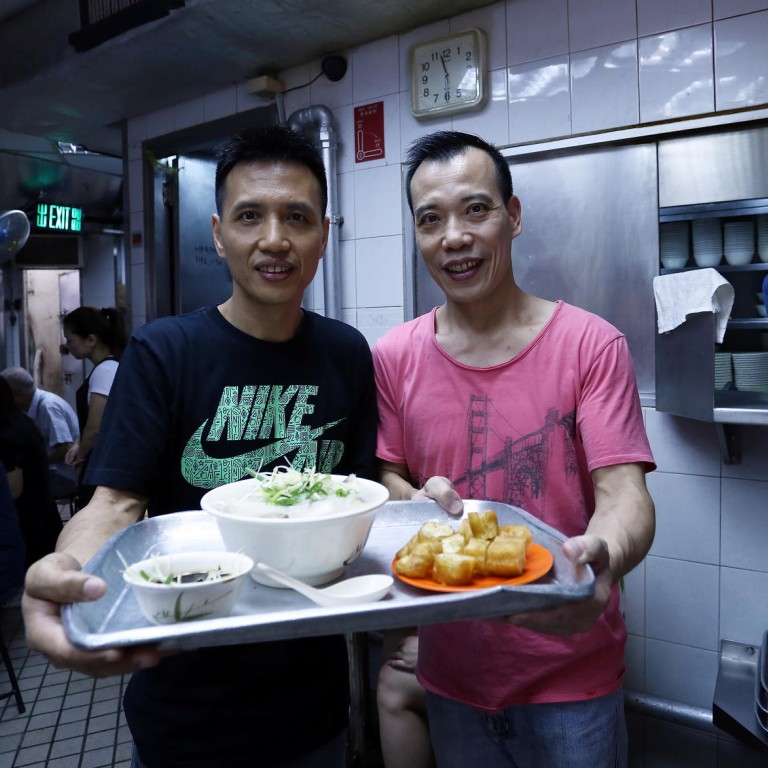 Classic Hong Kong restaurants: Sang Kee congee shop, Sheung Wan
Congee shop Sang Kee, named after the founder's uncle, started as a dai pai dong but moved indoors in the 1980s
"Burd Street used to be full of dai pai dong, just like Stanley Street in Central," says Au Chun-hoi, referring to the street in Sheung Wan where Sang Kee, his family's congee shops, are located. "Back in the 1980s, when they were building the MTR, the government started clearing the streets.
"Many of the dai pai dong moved into the cooked food centre in the Sheung Wan Municipal Services Building. But we had already moved into the shop behind the dai pai dong, so we closed the street stall and worked out of there," Chun-hoi says.
"Sang Kee was named after one of my father's uncles. My father was a sailor, working as a cook on boats. When he decided to come back to shore for good, his uncle helped him get back on his feet."
Chun-hoi and his older brother, Chun-kong, now run the business. "My brother takes care of the kitchen and I just do whatever needs to be done," Chun-hoi says.
"There is nowhere to hide your mistakes with congee. In carp congee, you've got to make sure the fish is fresh. There are no heavy sauces or frying to mask bad fish," says Chun-kong. "We have many older customers who like to start their day with congee."
This article appeared in the South China Morning Post print edition as: An inside job