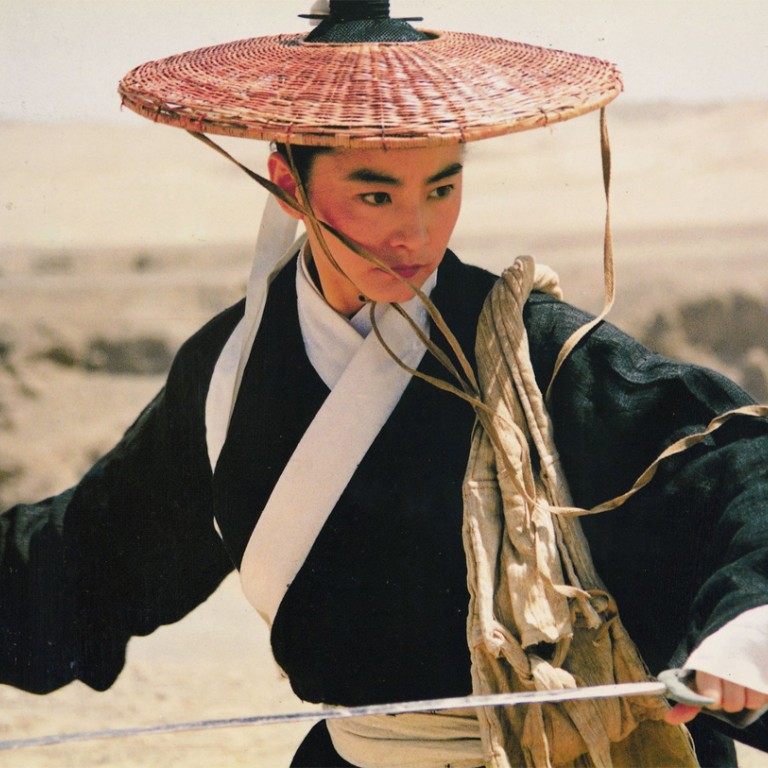 New Dragon Gate Inn revisited: Donnie Yen, Tony Leung, Maggie Cheung and Brigitte Lin celebrate the fighting power of women in 1992 fantasy martial arts remake
Tsui Hark's remake of the 1967 King Hu classic sees Donnie Yen's evil eunuch scheming against Tony Leung, but the real stars of the story are Maggie Cheung and Brigitte Lin
The actresses work seamlessly together and show off their dramatic, comic and physical acting skills, and the desert location and inn add to the spectacle of the film
When word got out a few years ago that Tsui Hark was directing a remake (which was released in 2011 as ), some Hong Kong film fans wondered why he would bother doing so since he had already produced a very respectable one in 1992's .
Directed by Raymond Lee Wai-man (who also collaborated with Tsui on such films as 1990's and 1993's ), the fantasy drama, with its "new wave" swordplay, takes the basic story of King Hu's 1967 classic and adds elements such as cannibalism and a love triangle to spice things up. The original plot in Hu's film had heroic female and male fighters seeking to foil an imperial court's chief eunuch's bid to kill the children of a defeated high official.
In , evil eunuch Tsao (Donnie Yen Ji-dan) also seeks to use the children to lure out their father's right-hand man, Chow Wai-on (Tony Leung Ka-fai). But in the film's first fight sequence, the leader of the rescuers turns out not to be Chow but his formidable sword-wielding lover, Yau Mo-yin (Brigitte Lin Ching-hsia, pictured). Only after they take refuge at a frontier inn run by "Jade King" (as Maggie Cheung Man-yuk's character is referred to in the English subtitles) does the film's nominal main man enter the fray.
Leung is cool and largely collected as Chow, and Yen's presence helped to make the film's wild climactic battle so very memorable. Still, this highly entertaining movie is powered much more by the performance of its two female stars — who, between them, received four out of the six best actress nominations at that year's Hong Kong Film Awards.
While Cheung won for her portrayal of Ruan Lingyu in Stanley Kwan Kam-pang's , Lin is considered in many quarters to have delivered 1992's most iconic performance as transgender martial arts master Asia the Invincible in That was another exciting 1990s martial arts fantasy work produced by Tsui — and directed by masterful primary action director, Tony Ching Siu-tung — in which the women outshone the men.
Both actresses' considerable dramatic, comic and physical acting prowess are well utilised in , with more close-up shots highlighting their facial expressions than one usually sees in action movies. And having worked together twice before (in Jackie Chan's and Yim Ho's ), the two women again combine marvellously, with an amusing acrobatic striptease duel between their characters among the film's many visual highlights.
Since most of the action-filled offering takes place within the confines of the titular establishment, it's a big plus that the film's main set is so interesting and complex. At the same time, great use also is made of the movie's desert locations — whose spectacular, vast expanse helps confer on it the air of an epic, exotic Eastern Western.