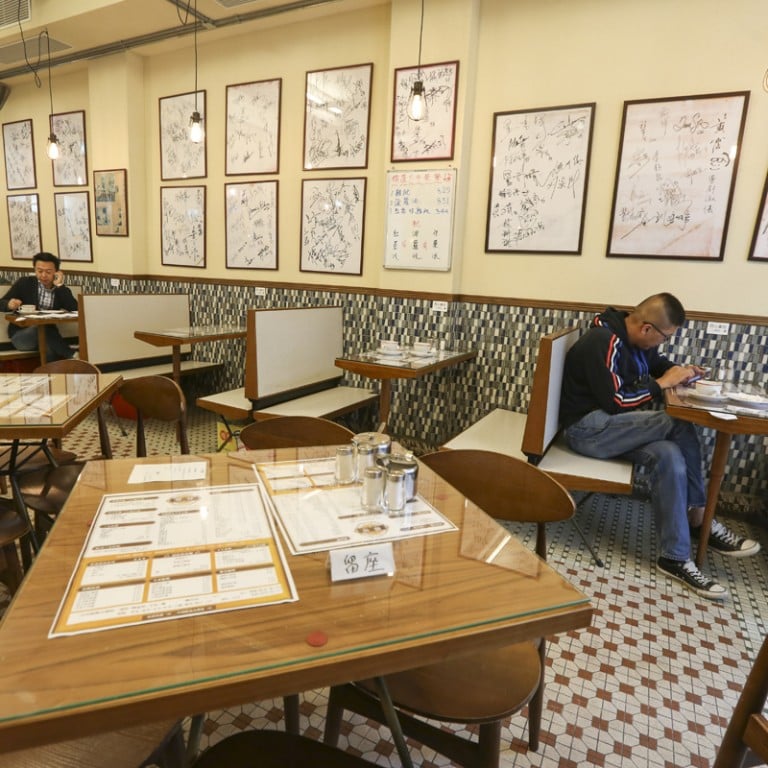 Classic Hong Kong restaurants: Cheung Hing Coffee Shop, Happy Valley
Its new owners dug into its history before restoring this classic coffee shop
Almost every piece of furniture at the refurbished Cheung Hing Coffee Shop has a story. James Law, one of the owners, speaks passionately about the often painstaking efforts taken to preserve the cha chaan teng's remnants.
"The metal frames of the benches are original, but we had to change the wooden parts. They'd become rotten," he says. Of a timber window frame: "When I saw the telephone number on the side, I knew we had to keep it. It only has five digits. It's so old, I don't even know which era it's from."
Law says Cheung Hing opened in 1951, which means the coffee shop would have occupied the ground floor of the building since it was built. "The stories from the various people familiar with [the shop] were a little muddled, so we checked the records and found the building was completed in October 1950," he says.
"The words ga feh sutt [coffee shop] meant that it was a slightly higher-end version of a bing sutt. But these cafes serve only drinks and light foods such as pineapple buns and egg tarts," two Cheung Hing signatures. "I made sure we hired old sifus to make these onsite. I dare say they're now on par with the best in town."
Nostalgia played a part in Law's decision to take over the cafe last year. "The previous owners wanted to retire, and it would have been a shame to let go of a classic like this. So many people try to recreate this sort of cafe. Why pass up the chance to keep an old one alive?"
Cheung Hing Coffee Shop, 9 Yik Yam Street, Happy Valley, tel: 2572 5097. Open: 6am-5.45pm
This article appeared in the South China Morning Post print edition as: Never too latte