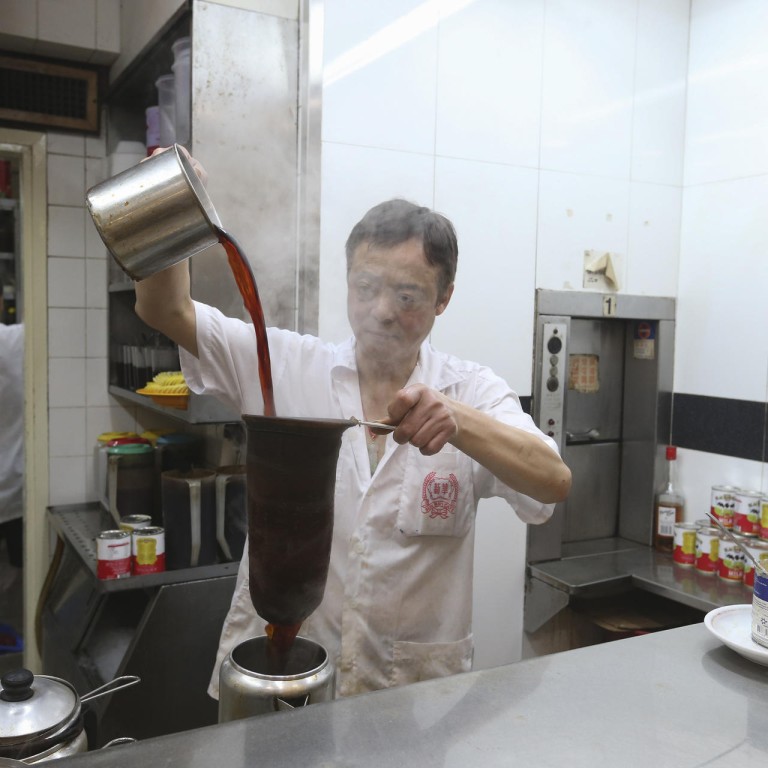 Classic Hong Kong restaurants: Sun Wah Cafe, Cheung Sha Wan
Cha chaan teng is a Cheung Sha Wan institution
Sun Wah Cafe opened in 1966 and has never moved. It is a favourite of Cheung Sha Wan locals for its egg tarts, milk tea and satay beef.
"It used to be a Hakka restaurant, but when they closed down, we took over and made it a cha chaan teng," says Ben Or, whose father opened the cafe with a few friends.
"The road here, Castle Peak Road, used to be the only route into the western New Territories, to places like Tsuen Wan and Yuen Long, so it was a popular rest stop. When we opened, Un Chau Street didn't exist. The land [south of] Castle Peak Road was agricultural, and beyond that was the ocean. This was a remote area."
During the early days, Or says Cheung Sha Wan was a residential district. "When Lei Cheng Uk Estate and So Uk Estate were built, lots of young families with children moved into the area. People ate here before school and work. Later, it became an industrial district, with lots of cottage industries in the walk-up buildings all around us, so we had lots of factory workers. Then, 20 to 30 years ago, the factories all moved to China. Those people left now are mostly older — they were the young families that moved here originally. Some customers have been coming every day for years," says Or.
"Our menu hasn't changed much at all over the years. The main concern is to keep the food quality high. I'd rather pay more for ingredients than cut corners to make a quick buck. If I wouldn't eat it myself, I wouldn't serve it here."
This article appeared in the South China Morning Post print edition as: local heroes