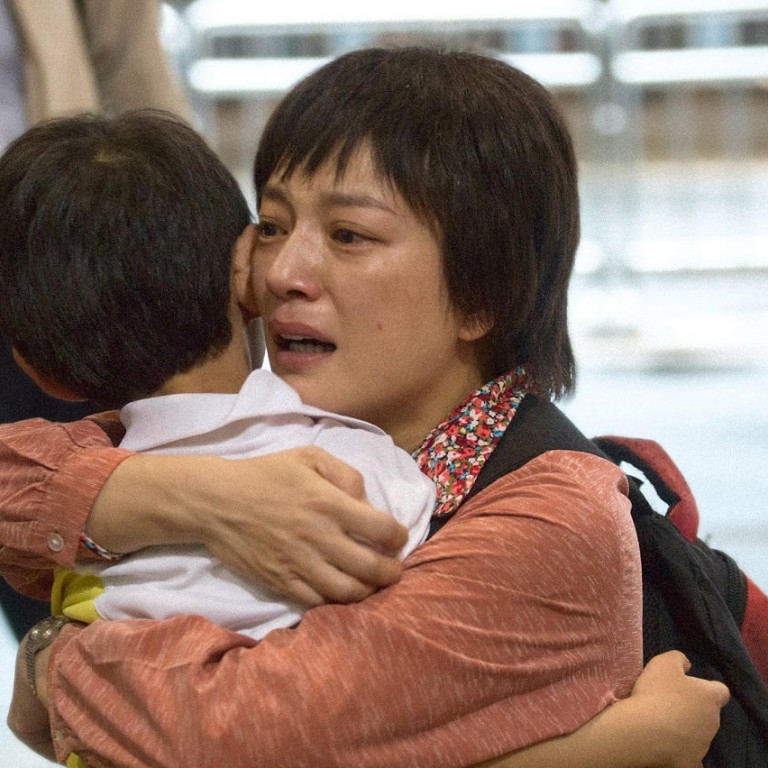 Film review: Dearest - Peter Chan's kidnap tale a slow burner
Director's intelligent treatment of reality-based child abduction drama leaves lasting impression
DEAREST
Starring:
Zhao Wei, Huang Bo, Hao Lei, Tong Dawei, Zhang Yi
Director:
Peter Chan Ho-sun
Category:
IIA (Putonghua)
It's not often that a film's top-billed star has a part that, on paper at least, is on the unsympathetic side. It's even rarer still that she doesn't appear on screen until at least 40 minutes into the film.
But that's what happens in Peter Chan Ho-sun's reality-based child abduction drama that only really gets going with Zhao Wei's entrance into the picture.
Earlier on in , the focus is on Tian Wenjun (Huang Bo) and Lu Xiaojuan (Hao Lei), the divorced parents of three-year-old Pengpeng (Zhou Pinrui), whose sudden disappearance brings them together in a desperate bid to find him. Along the way, Tian and Lu get involved with the Missing Child Support Group, whose existence serves to score that they are not alone in their traumatic loss and suffering.
After numerous wild goose chases to far-flung parts of China, Tian, Lu and the support group's leader (Zhang Yi) get wind that the now six-year-old Pengpeng may be living in an Anhui village. Once there, they find a boy (Zhou Dongxu) who insists that his mother is Li Hongqin (Zhao Wei, pictured) and also dearly loves the little girl (Li Yiqing) he looks upon as a younger sister.
Much of what ensues in Anhui and thereafter is heartbreaking, even if it could be argued that justice was done. definitely takes its sweet time to get going but the upside to director Chan's chosen approach is that the positions, perspectives and personalities of the key people involved all come across clearly in this morally complex film.
The story may have intrinsic emotional appeal, and thanks to its intelligent treatment, it leaves a lasting impression.
opens on January 22
This article appeared in the South China Morning Post print edition as: Kidnap tale a slow cooker