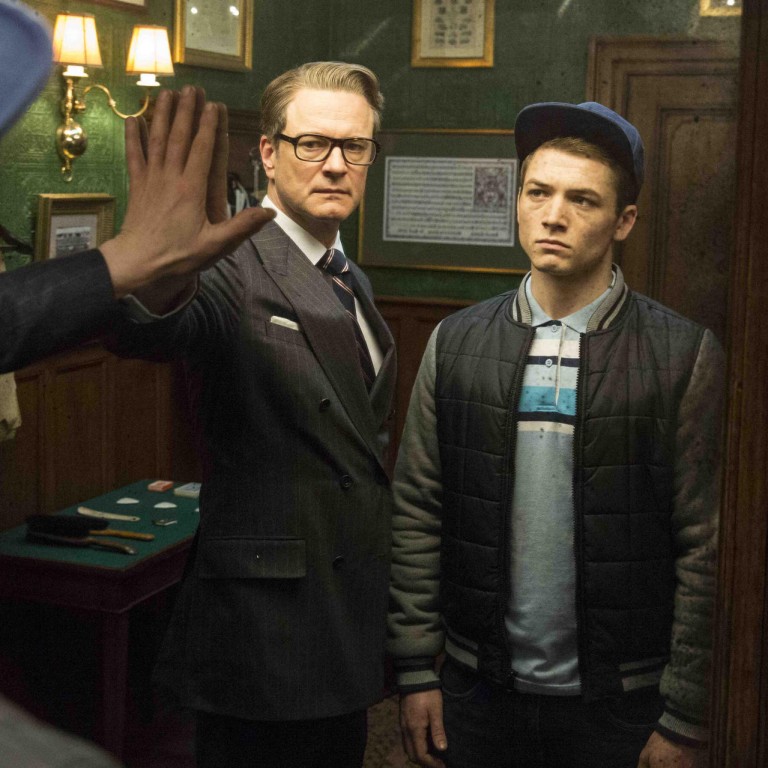 Film review Kingsman: The Secret Service - immensely enjoyable
A gentleman spy with more style than most James Bonds, and a mix of ultra-violent action, tragedy, drama and comedy, make a winning combination.
KINGSMAN: THE SECRET SERVICE
Starring:
Colin Firth, Taron Egerton, Samuel L. Jackson 
Director:
Matthew Vaughn 
Category:
IIB (English, Arabic and Swedish)
The idea of the gentleman spy is something of an anachronism.
Yet the director-writer team behind 2010's offers up a film that revolves around an operative with more panache than many of the cinematic incarnations of Ian Fleming's secret agent.
Bespoke suit-wearing, brolly-wielding Harry Hart (Colin Firth) — codenamed Galahad — is a member of Kingsman, a clandestine independent international intelligence agency that comes across like a modern-day knights of the round table.
While on a mission in the Middle East in 1997, a fellow agent gave his life for others, including Harry.
Feeling indebted to him and his family, Harry responds 17 years later to a request for help from the deceased agent's now grown-up son, Garry "Eggsy" Unwin (Taron Egerton).
Identifying Eggsy as possessing potential, despite his recent record including drug-taking, petty crimes and a failure to complete his training with the marines, Harry attempts to make a Kingsman out of him.
In the first third of this exhilarating film are two inspired action scenes that give a taste of what's to come.
The first takes place in Argentina and introduces a climate change specialist (an English-accented Mark Hamill) whose cooperation is sought by billionaire bad guy Richmond Valentine (Samuel L. Jackson) and, more eye-catchingly, the double amputee with the deadly running blades (Sofia Boutella) who serves as Valentine's henchwoman.
The second has Harry wreaking havoc in a London pub in a demonstration of how looks can be deceptive.
The superb Firth may get top billing, but there is as much, if not more, focus on Egerton's Eggsy. Similarly, Hamill and Michael Caine may be bigger names but Boutella, Sophie Cookson (as Roxy, a young woman who shows that a Kingsman needn't be male) and Mark Strong (as agent Merlin) are given more substantial roles.
And while Jackson's screen time is brief, his eccentric villain leaves a lasting impression.
Also unforgettable is a scene towards the end of the film over which Edward Elgar's plays.
Director-producer-writer Matthew Vaughn and co-writer Jane Goldman have mastered the art of mixing ultra-violent action, tragedy, comedy and drama into a coherent and immensely enjoyable watch.
opens on February 12
This article appeared in the South China Morning Post print edition as: The trouble with Harry