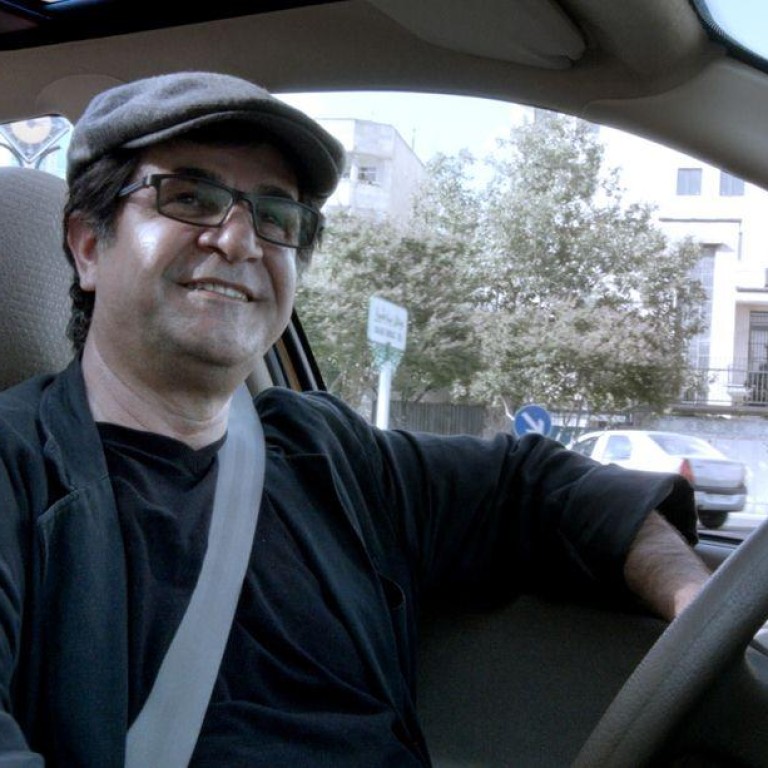 Taxi the ideal vehicle for banned Iranian director to poke fun at his predicament
If Jafar Panahi was still looking to show the power of artistic expression over the filmmaking ban placed on him by the Iranian authorities in 2010, based on charges that he conspired to spread anti-Islamic propaganda, he has found an ideal approach with his new film — in good humour.
A deserved Golden Bear (and Fipresci Prize) winner at the Berlin International Film Festival, is his third self-reflexive effort after 2011's and 2013's , the latter of which was awarded the Silver Bear for best screenplay at the Berlinale that year — since he was forbidden from both making films and travelling. The film has no credits (but it's common knowledge that Panahi directed, produced and starred in it).
In a movie covertly filmed inside a taxi using its dashboard camera, the ridiculousness of his predicament is highlighted to often light-hearted, yet ultimately potent, effect as the dissident director — appearing as himself — drives around the Iranian capital of Tehran and unburdens his views to the oddball passengers.
The presentation isn't new: his mentor, Abbas Kiarostami, made the taxi drama in 2002. But while undoubtedly frustrated and indignant inside, Panahi maintains his relaxed composure onscreen in , which amounts to a warm and playful self-portrait of an auteur working under absurd restraints.
As the story moves along an uninterrupted succession of cab rides, a diversity of social and creative issues — from the disproportionate punishment that could result from sharia law to the constraints put on Iranian filmmakers by the national Ministry of Islamic Guidance — are passionately discussed.
Panahi's outrage is here shrouded in a human comedy that cuts across the many sections of the Iranian society. On one occasion, a DVD bootlegger called Omid recognises the filmmaker, claims to be his video renter once, and asks, "You're making a movie, right?" It's a poignant closure when the director doesn't charge him for the ride, instead bidding, "Keep it for your cultural activities."
In another segment, Panahi is late to pick up his niece Hana Saeidi — who tearfully received the Golden Bear for the film in Berlin — from school, prompting the girl to declare that she would find her way back like the protagonist in , the director's 1997 film.
As yet another case of self-referential indictment, Panahi advises Hana, who has been assigned a short film project by her teacher, to remove his words from her footage so as to comply with censorship.
It's unfortunate that the absurdist comedy in his film should reflect the actual situation in contemporary Iran. "The people in power accuse us of making films for foreign festivals," Panahi told Iranian media after his latest win in Berlin. "They hide behind political walls and don't say that our films are never authorised for screening in Iranian cinemas."
This article appeared in the South China Morning Post print edition as: TAXI