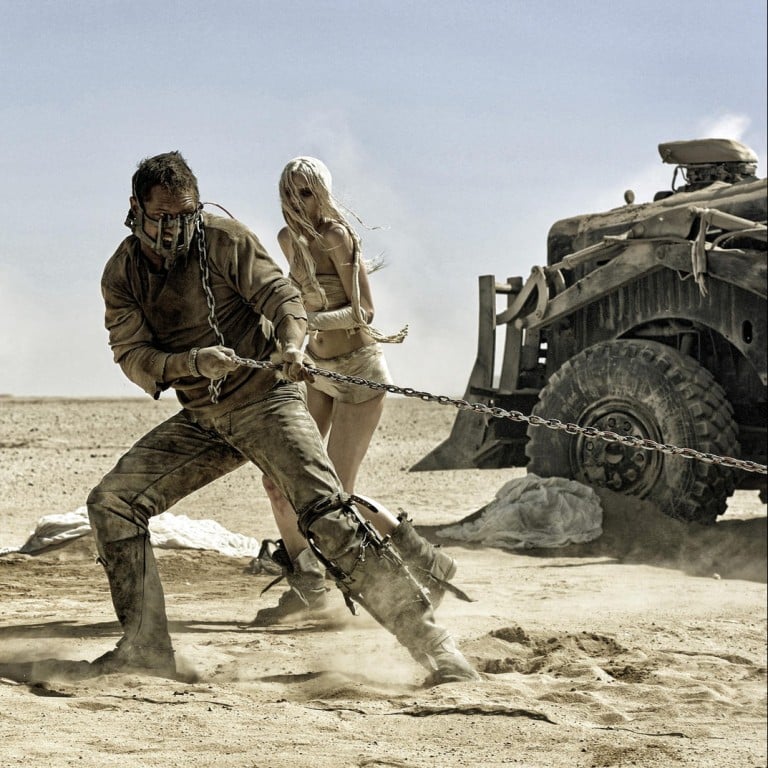 Review

|
Film review: Mad Max: Fury Road - post-apocalyptic mayhem returns
This frenetic two-hour movie, which is by turns despairing, tragic,high-octane and stuffed with a cavalcade of freaks, will floor you. British actor Tom Hardy is in his element as the new Max.
Starring:
Tom Hardy, Charlize Theron, Nicholas Hoult
Director:
George Miller
Category:
IIB
In the opening sceneof , a lone man with savage eyes turns to the camera while the tail end of a lizard disappears into his mouth. It is, after all, breakfast time. That's about the least squeamish part in this frenetic two-hour movie, which is by turns despairing, tragic,high-octane and stuffed with a cavalcade of freaks.
Australian director George Miller, who in 1979 introduced the world to an unknown by the name of Mel Gibson in his first film, revisits the post-apocalyptic landscape by installing Tom Hardy as the new Max Rockatansky. Brilliant in and terrifying as Bane in , the British actor is entirely in his element here.
Rockatansky is haunted by the loss of his family, but pushes himself to survive with an almost Rambo-like indestructibility. He is joined by Imperator Furiosa, a one-armed Charlize Theron with a buzz cut and tattooed forehead who drives the War Rig. The pair are accompanied by Nicholas Hoult, once the adorable tyke in , but here a lunatic white-skinned gang member named Nux.
The landscape against which all the madness plays out is called the Wasteland. It's been 45 years since the end of the world (a recurrent line is "Who killed the world?"), and the survivors live in an endless desert. Almost all life forms are dead, there's no food and the most important men are sustained by breast milk, pumped through elaborate machinery by Rubenesque new mothers impregnated just so they can feed.
The water is controlled by Immortan Joe (Hugh Keays-Byrne), the vicious warlord and leader of the compound in which the gang known as War Boys live. He wears teeth plucked from a horse and bolted onto a mask. The compound has an inordinate amount of ammunition, its members amping up vehicles which they use to tear across the landscape.
At stake is a cluster of young, beautiful women, known as The Wives, led by British model-actress Rosie Huntington-Whiteley, and who have names like Toast the Knowing and Cheedo the Fragile. The Imperator is trying to get them away from Immortan Joe, who plans to use them as breeders.
While these pieces of eye candy provide the only visual respite in the virtually non-stop murderous mayhem, shows itself as a tour de force piece of filmmaking. Visceral and relentless, Miller's dystopian vision grabs you by the throat from the very first scene and never lets go. This post-apocalyptic world is not a picture for the faint of heart, nor the young, or even the hopeful. This film will floor you.
This article appeared in the South China Morning Post print edition as: So mad it's good