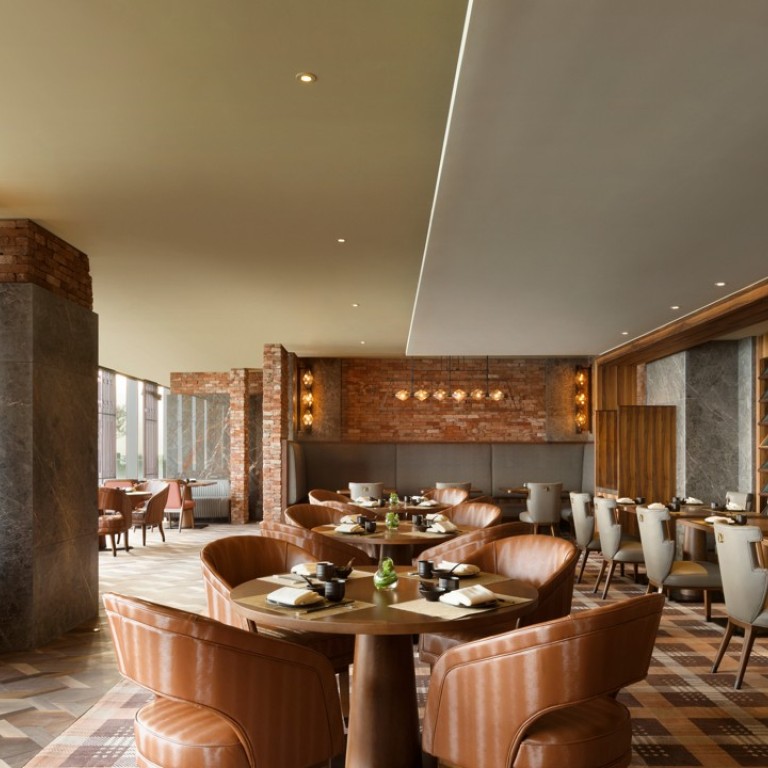 Kerry Hotel's Hung Tong serves Cantonese with fabulous harbour views
Kerry Hotel restaurant offers superb fare with commanding views of Hong Kong's harbour
Hung Tong serves contemporary Cantonese cuisine with creative licence. The modern interiors by designer Andre Fu hint at an older Hong Kong, and with a nod to Hung Hom's 19th-century dockyards.
Seated with a harbour view, we started with the deep-fried shrimp balls in salted egg yolk (HK$138) and mixed wild mushroom and tomato in chicken broth (HK$128). The soup was light, with subtle ingredients, and yet brimmed with flavour. This dish was one of our favourites.
The barbecued prime Iberico pork (HK$288) was not overly sweet, despite being coated in maple syrup, and served as an interesting update on a classic. On the side, we chose the braised wild mushrooms with truffles and fried bean curd sheet (HK$178), which added an umami touch to the meal.
A post shared by Good Eating Magazine (@goodeating_scmp) on Jun 5, 2017 at 9:25pm PDT
Most impressive was the wok-fried scallops with truffle and Chinese broccoli (HK$268). The seared scallops were fresh and flavourful, and the decadent slices of black truffle didn't hurt either. Served on a bed of asparagus, this dish stole the show.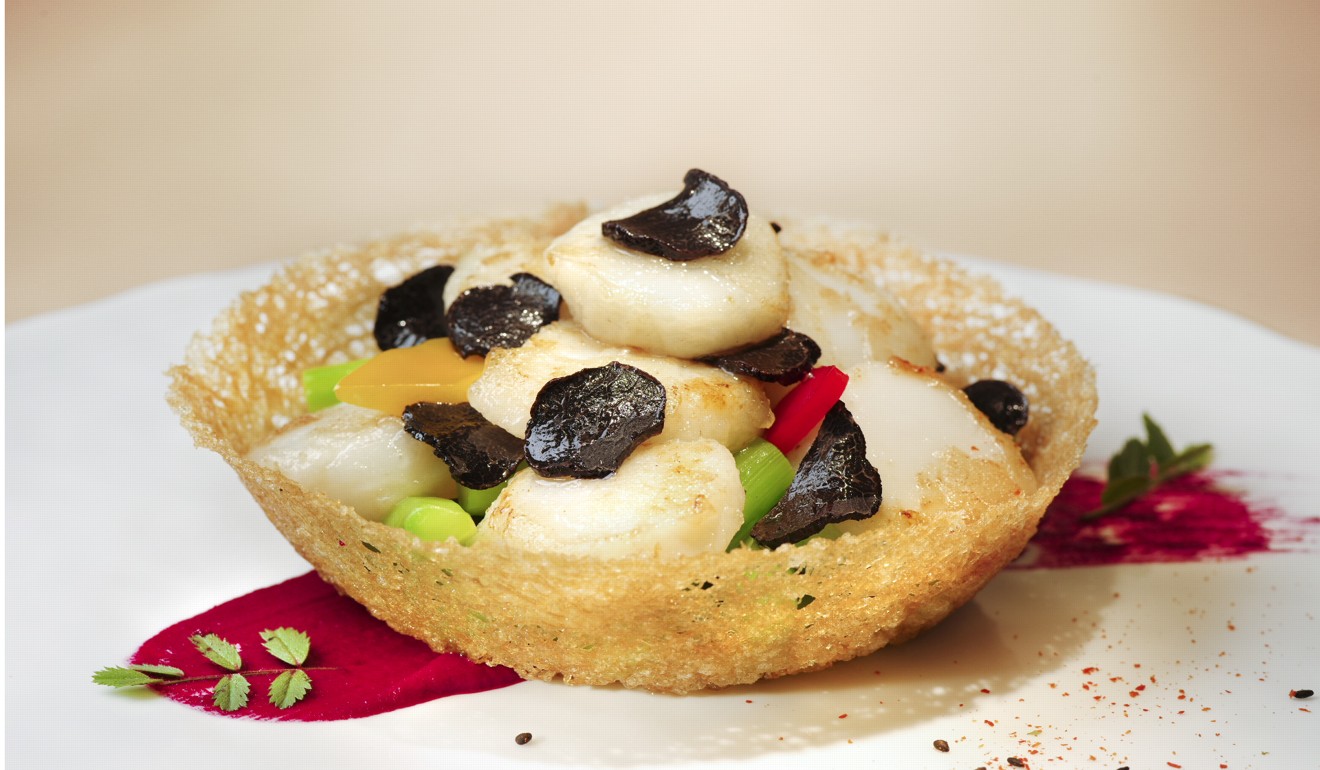 Ending our night on the adjacent Red Sugar bar's wraparound terrace, we submitted to commanding views - and the ample menu provides more reason to linger.
From the contemporary cocktail list, we ordered a Lucky Cat - a novelty that blends Absolut Elyx vodka, rice wine, honey, vanilla yoghurt and yuzu (HK$138). Served in a ceramic lucky cat with a metal straw, this drink completed the Canton experience.
A post shared by Good Eating Magazine (@goodeating_scmp) on Jun 22, 2017 at 2:26am PDT
The barrel-aged cocktails also caught our eye, and we enjoyed the Perfect Old Pal, which mixes aged Mitcher's Rye whisky, vermouth and campari (HK$98). Red Sugar also boasts a diverse wine list, which features a selection of Asian and New World vintages alongside European favourites.
With some of the best views in Kowloon, and attentive service, Hung Tong and Red Sugar are set to be firm favourites.
Come for the sunset over Victoria Harbour. Stay for the lucky cat.
Hung Tong
Level 7, Kerry Hotel, Hung Hom
2252 5888