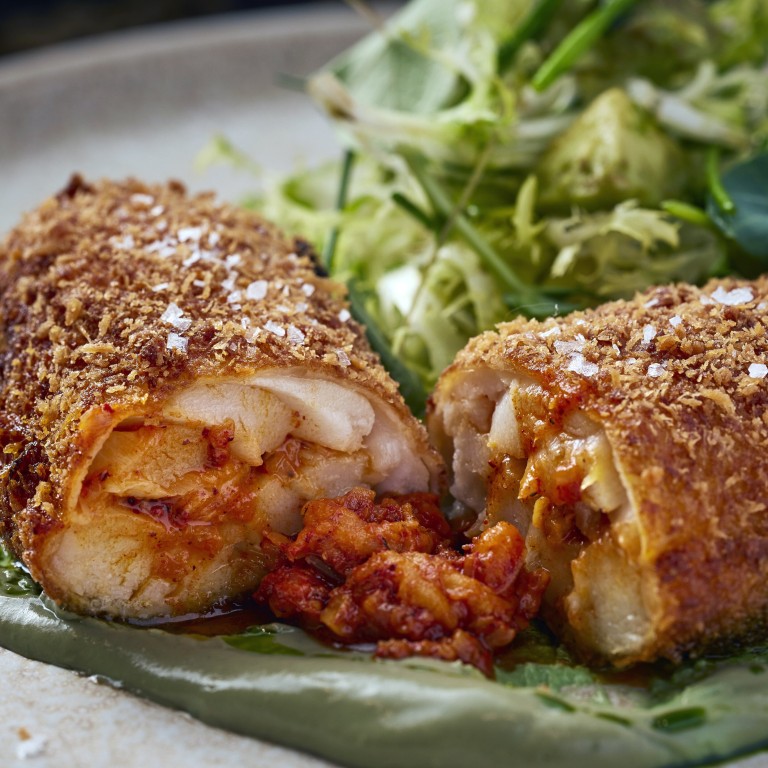 Grain review: Gweilo beer and the Woolly Pig HK team up for a new Kennedy Town gastropub – sorry, 'hybrid restaurant and craft beer brewlab'
The teams behind the Woolly Pig HK restaurant chain and beloved Hong Kong craft beer brand Gweilo have taken over the K-Town spot where Little Creatures used to be
We tried the French yellow spring chicken – a sizeable bird meant for two and brined for 12 hours in IPA beer (and fresh grapefruit)
Kennedy Town has been in a state of permanent revolution for years now. Ever since it was announced that the MTR's Island Line was to extend to the area, the formerly sleepy neighbourhood has seen a slew of restaurants come and go.
Grain, the latest arrival, will hope to have the staying power of established local favourites like Catch On and Mama Malouf. The restaurant has taken over the spot formerly occupied by Little Creatures, and the layout remains similar, with beer tanks at the front and dining space at the back.
The concept is a partnership between the teams behind the Woolly Pig and Gweilo brewery, and is described as a "hybrid restaurant and craft beer brewlab", which translates to a gastropub, complete with a Sunday menu.
It's only right, then, that we begin with a Scotch egg (HK$90). The minced pork was mixed with beer malt, and came served with mustard made with beer, yellow and black mustard seeds, vinegar and a touch of honey. The malt added a welcome complexity to this dish, elevating it above the usual.
For mains, the crumbed black cod (HK$220) was stuffed with potted brown shrimp with butter, almost like chicken Kiev, and was coated with Grain's very own beer batter before being deep fried. The result was crisp, grease-free skin on the outside and a wealth of flavour on the inside. The roast whole French yellow spring chicken (HK$520) was a sizeable bird meant for two and, in keeping with the theme, was brined for 12 hours with IPA beer and fresh grapefruit. Tender and juicy, it paired well with the accompanying sourdough gravy.
Grain, Shop 1, New Fortune House, 3-5 New Praya, Kennedy Town, 3500 5870