Where to try molecular mixology in Hong Kong: upscale Central bars Quinary, The Old Man and even The Pontiac are shaking up the city's cocktail scene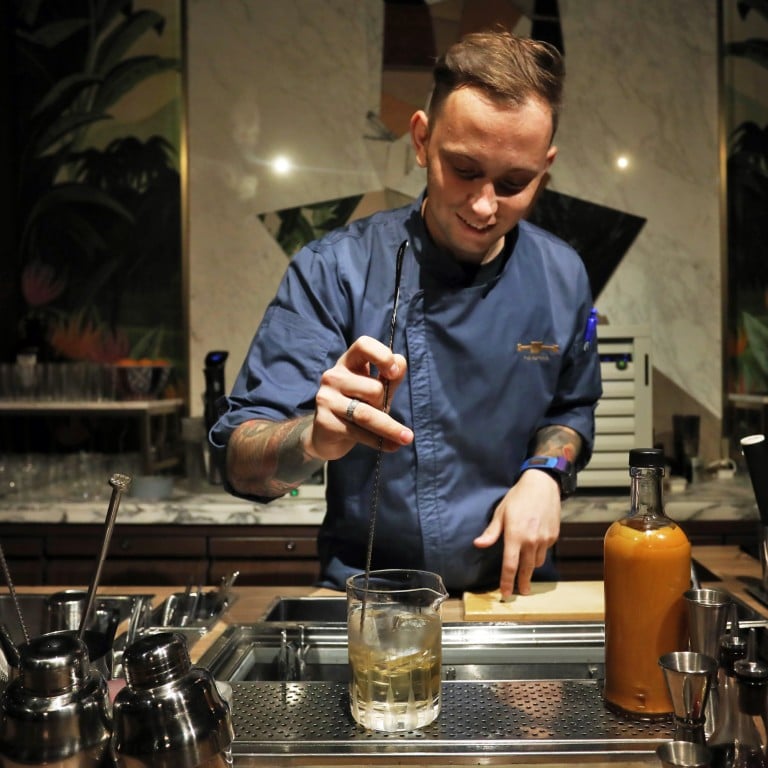 Hong Kong's bar scene is the strongest it has ever been. Not only did Coa top "Asia's 50 Best Bars" list this year, there are nine other bars in the city on the list, too – more than ever before. It's a far cry from the days when getting a decent drink in Hong Kong necessitated a trip to an overpriced hotel bar for a classic cocktail whose recipe hadn't changed in 50 years.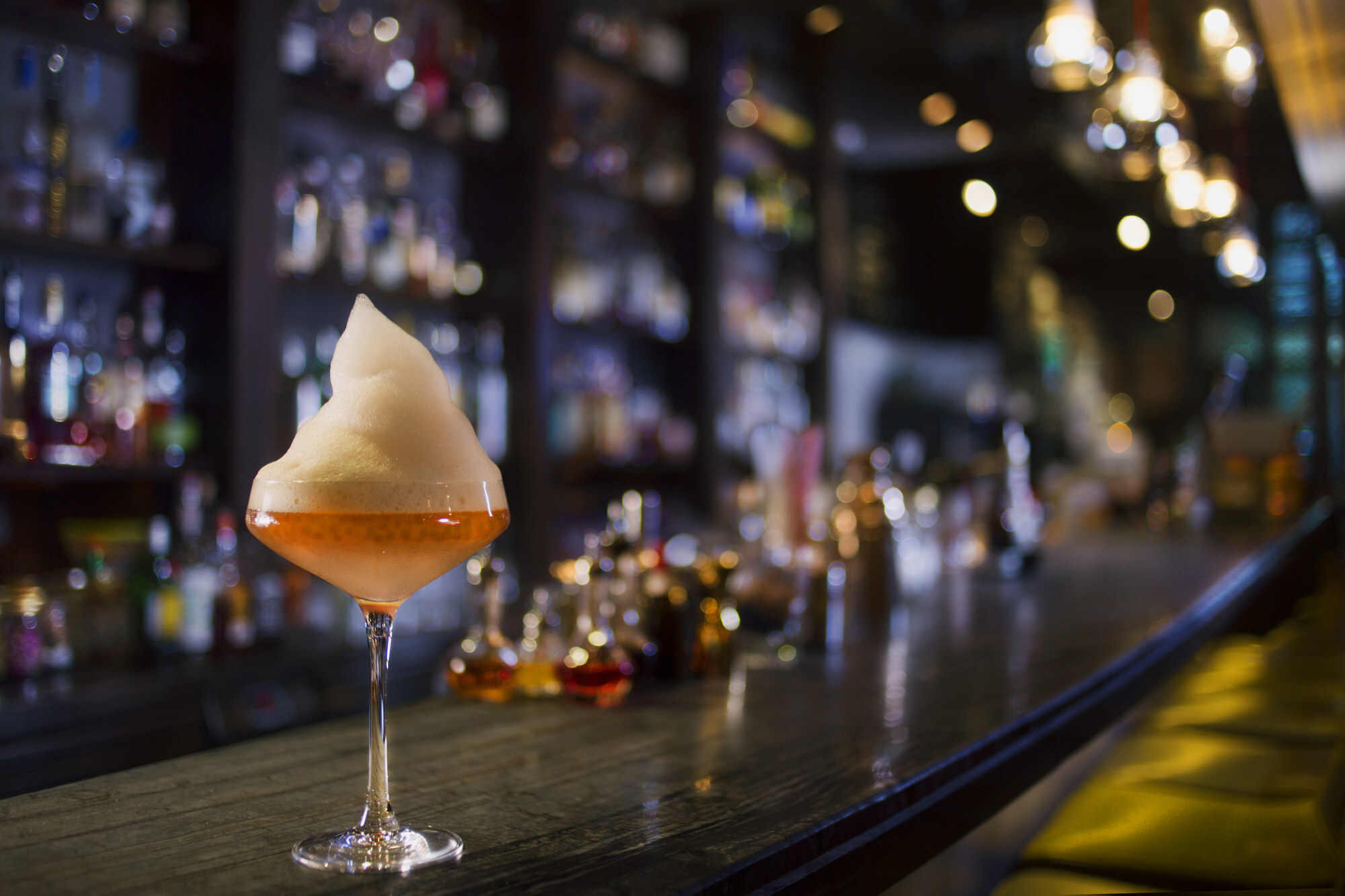 The city's drinks revolution can be traced back to the opening of Quinary in 2012. Founder Antonio Lai had dabbled with cutting-edge techniques before, at Luxe Manor, but his work was given a new, more visible platform at Quinary and would inspire local bartenders for years to come. Suddenly a martini didn't need to be just gin and vermouth; it could be Earl Grey-flavoured, topped with a mass of "caviar" and a huge, eccentric swirl of foam.
"These days, this style of creating drinks is getting more recognition around the world," says Kai Ng, Quinary's bar manager, "and you can see an increasing number of bars in Hong Kong have started to employ molecular mixology and its technologies." Which, Ng says, includes machines such as a rotary evaporator (aka "rotovap"), centrifuge and freeze dryer, among others.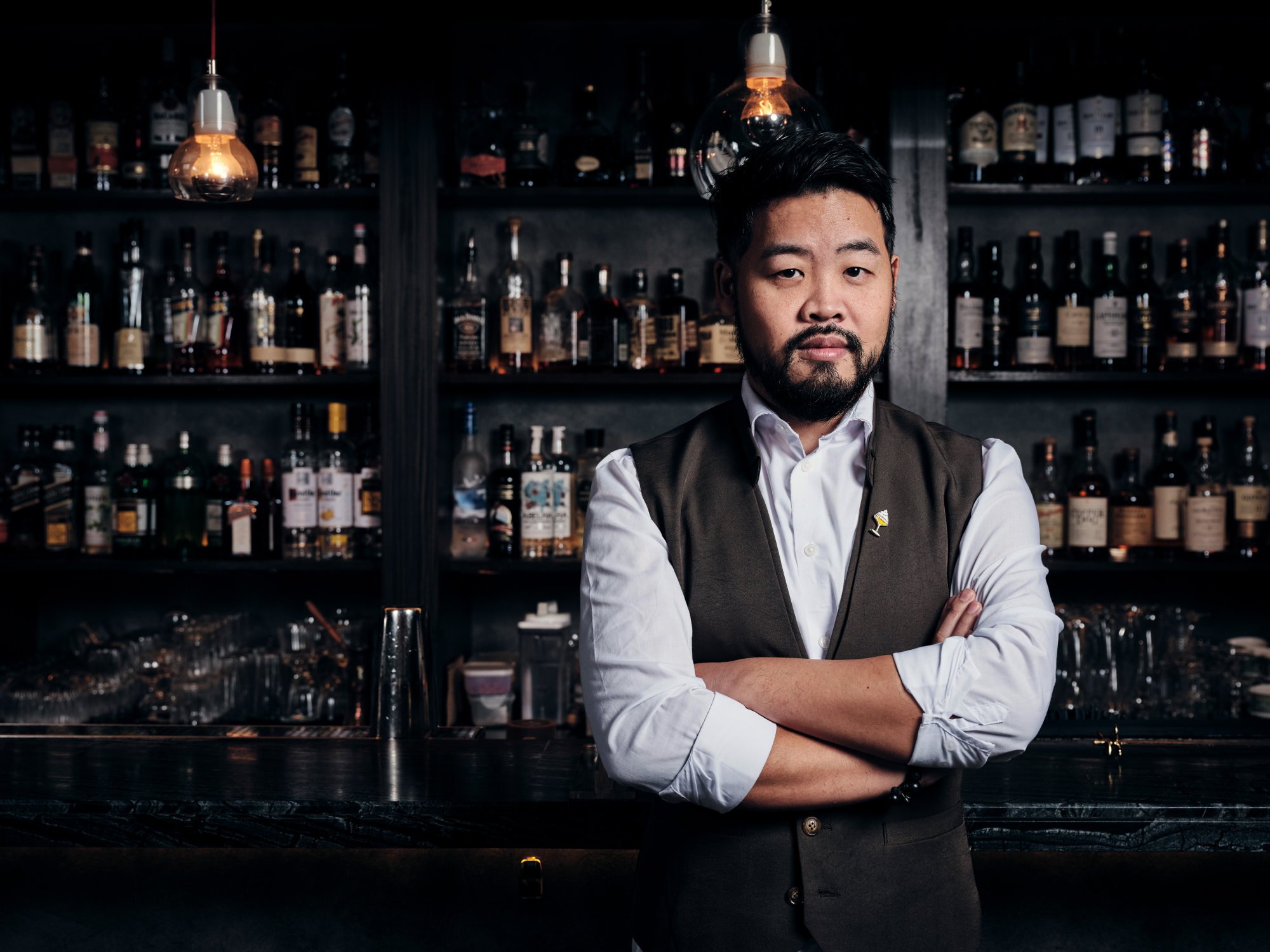 Although not every bar chooses to be so hi-tech, molecular mixology has helped shape many of Hong Kong's best cocktail spots. The term itself can be rather vague, however, and not even the name is something everyone agrees on. Lai and his acolytes at Quinary prefer "multisensory mixology", which Ng defines as the use of certain techniques and equipment to "evoke your five senses with multidimensional flavours and molecular elements in the hopes of enhancing your drinking experience".
The Old Man, voted Asia's best bar in 2019, is another establishment dedicated to this machine-driven approach. Nikita Matveev, director of operations, likes to call it "21st century bartending" and considers these new techniques as essential as knowing how to properly shake a cocktail the old-fashioned way.
"Molecular mixology is how you're going to show your skills, demonstrate your knowledge," he explains. "Consistency is the first advantage of this process. Then there's the wealth of natural flavours you can produce and the time saved doing things this way. Time is very important."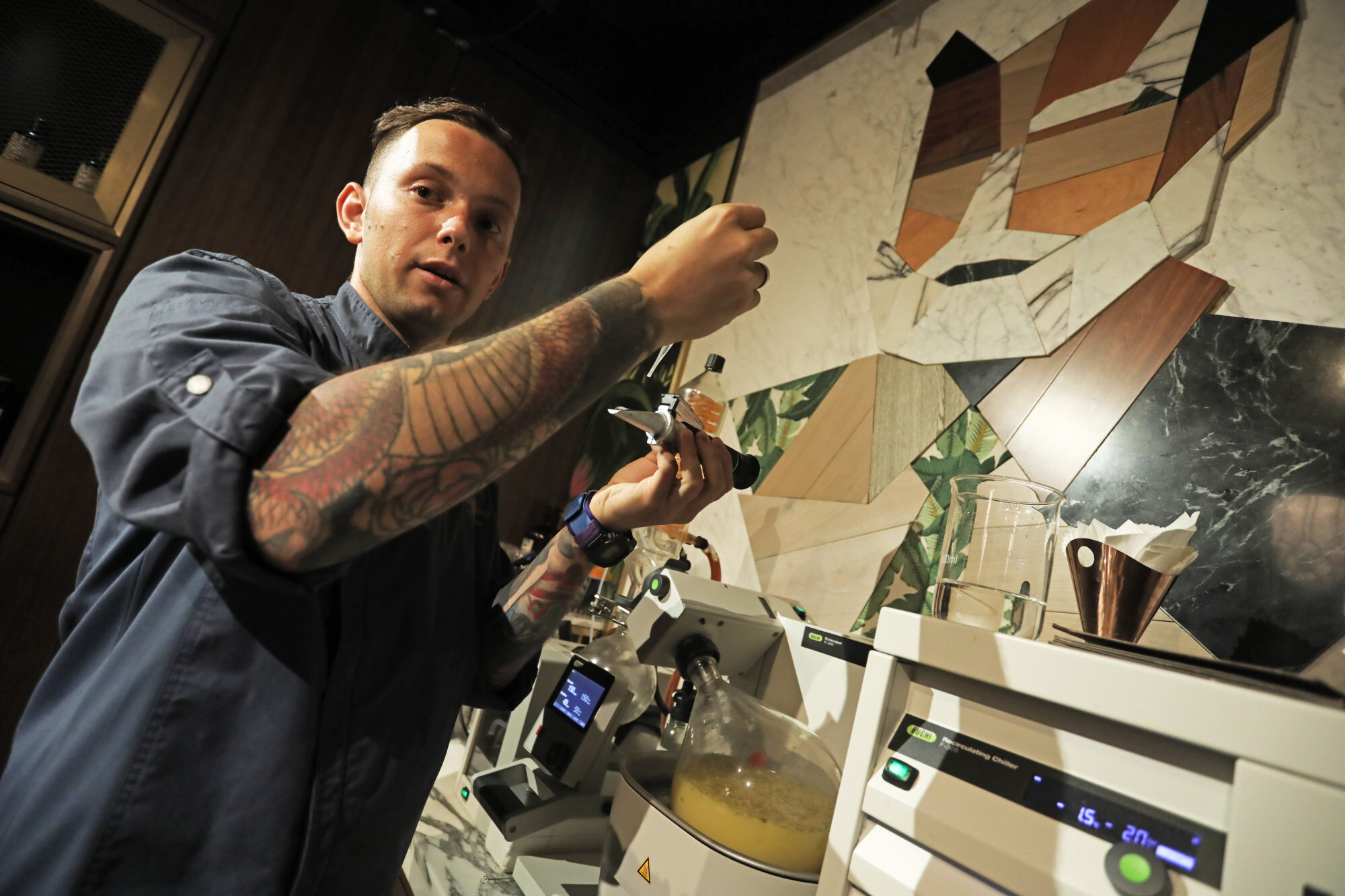 Whatever the name used, the origins of molecular mixology are certain. As contemporary chefs such as Ferran Adrià and Heston Blumenthal probed the possibilities of molecular gastronomy in the 1990s so, eventually, did bartenders come to recognise the possibilities in their own areas of expertise.
Matveev, in particular, considers The Old Man very much in restaurant terms. The bar's "lab" is its prep kitchen, where many ingredients for its cocktails are prepared, while the bar itself is like the main kitchen.
The key tools in use at The Old Man are a rotovap, centrifuge and sous vide. The rotovap assists with clarification and combines the flavours of different ingredients. The centrifuge is dedicated to clarification and the removal of sediment, while the sous vide helps maintain ingredients at specific temperatures.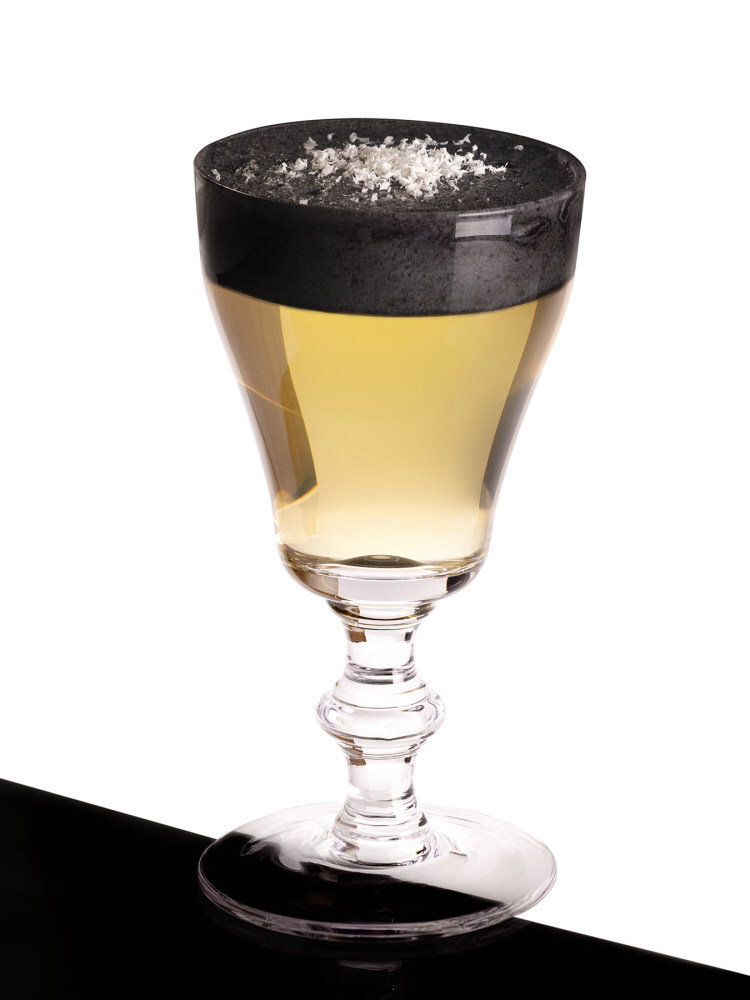 Men Without Women, The Old Man's modern take on an Irish coffee, is a perfect example of how these machines can help create extraordinary new drinks. The rotovap helps combine the flavours of whisky, coffee beans, milk, coconut and butter, and clarifies the mix. This combination is then topped off with a foam maintained at the perfect temperature and consistency in the sous vide machine. The result looks unlike any traditional Irish coffee. In fact, all the traditional ideas have been inverted: the base is clear and it is the top that is dark instead. Normally, cold cream would sit atop a hot coffee base. Here, the foam on top is warm and the whisky underneath cold.
"It's pretty unusual for an Irish coffee," says Matveev, "since there's no colour. This is the 'wow' factor that you're not expecting when you order this drink."
However, it's not just avowed experimental bars like Quinary and The Old Man that utilise molecular mixology. Even a place like The Pontiac, which prides itself on its casual, neighbourly vibe – despite its position at No 26 in this year's "Asia's 50 Best Bars" rankings – makes use of these types of techniques and machinery.
"Almost all of our drinks require hours of prep," explains Beckaly Franks, co-owner of The Pontiac. "The Shells and Cigarettes just happens to be the most time-consuming."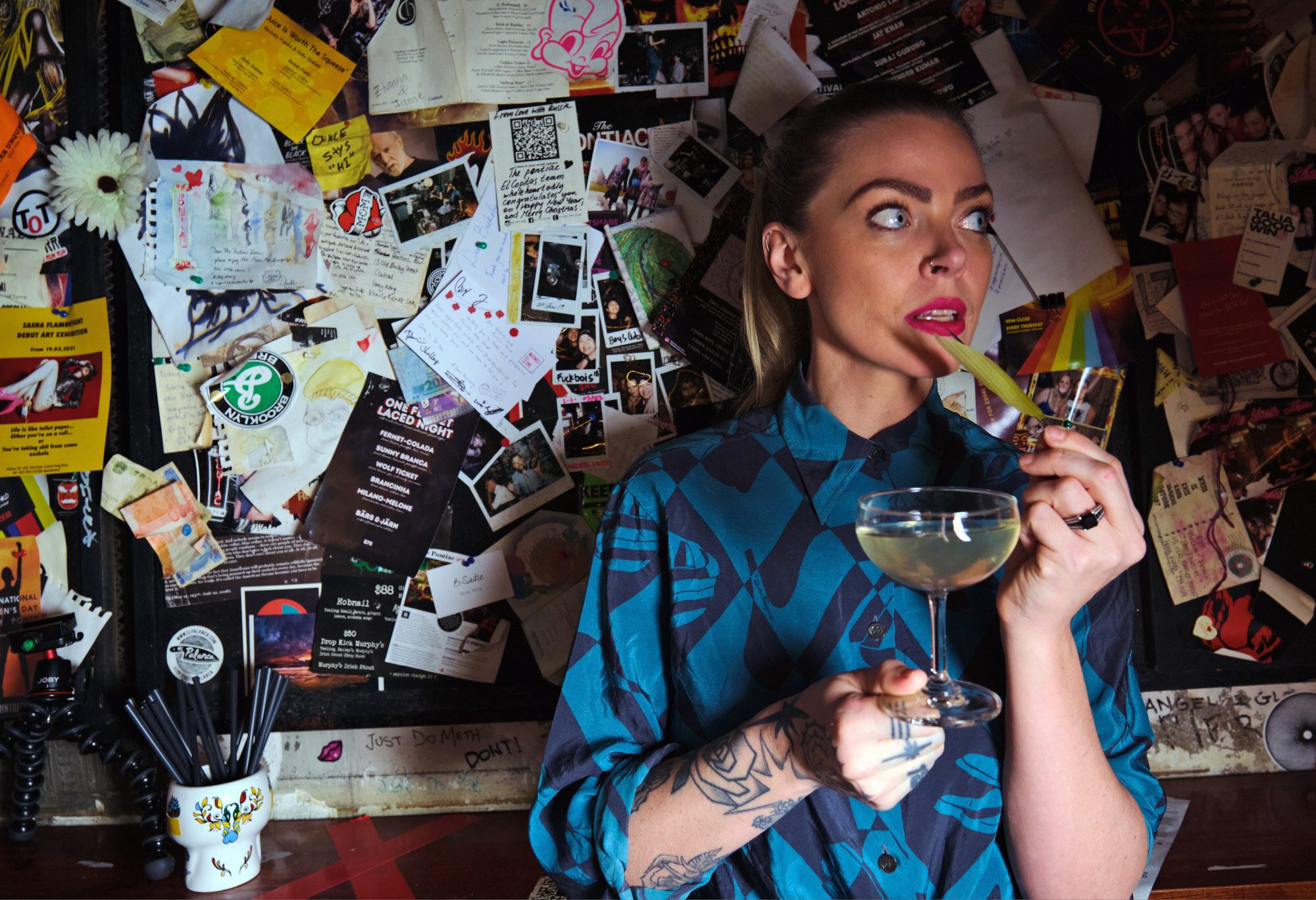 Franks is referring to The Pontiac's take on the classic Long Island iced tea, here made with gin, tequila, rum, vodka and a citrus scrap oleo, milk clarified and topped with a cola float.
The scrap oleo starts from the citrus scraps collected each day, which are prepared sous vide with sugar. Once the syrup is ready it is combined with EcoSpirits – tequila, rum, vodka, gin, lemon juice – and high-fat milk. After that has rested and the fats and the citrus start to bind, the concoction is centrifuged (with help from The Old Man). This helps separate the milk fats from the solution. Echoing Matveev's concern with time, Franks points out that "you can also do this with a coffee filter but it literally takes forever".
Franks goes on to explain that utilising such techniques speeds up every process and maintains a level of consistency that is otherwise hard to achieve. "And after it's ready, we pour it into a glass, top it with Coca-Cola, serve, and watch the reaction to see how yummy it is."
Want more stories like this? Sign up here. Follow STYLE on Facebook, Instagram, YouTube and Twitter.

Celebrity chefs like Ferran Adrià and Heston Blumenthal pioneered molecular gastronomy back in the 90s – now bartenders are bringing science to the mix
Try carefully engineered cocktails like Quinary's Earl Grey Martini or Men Without Women, a Hemingway-inspired, 'inverted' Irish Coffee served at The Old Man