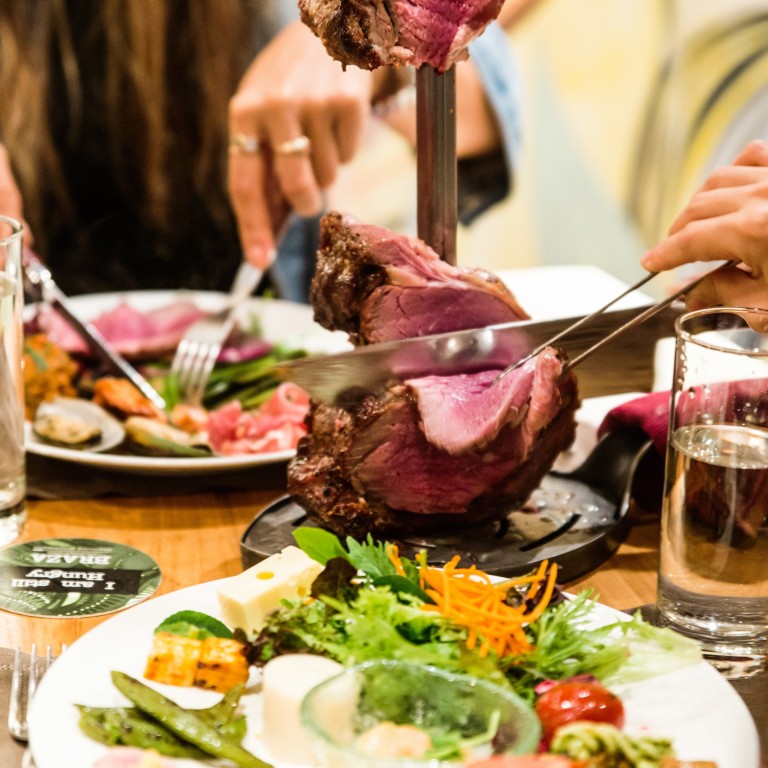 Good Eating Edit: Braza Churrascaria's eighth anniversary feast – the Brazilian barbecue all-you-can-eat restaurant in Lan Kwai Fong, Hong Kong serves 18 cuts of meat to your table, with a buffet
Braza is celebrating its eighth anniversary – and Brazil's Independence Day – with a promotion of HK$888 for two persons including a glass of Caipirinha and bottle of house red or white wine
The special offer will run from September 8 to October 8, where guests can feast their eyes and bellies on 18 types of meat served rodizio style, from BBQ ribs to hanger steak
Maybe you've had it on an epic jaunt through South America and want to try it again, maybe you are craving the smoky, distinctive taste of barbecued meat and seafood, or maybe you are looking for a unique, interactive restaurant where you and your friends can eat, drink and be merry.
Whatever it is you're after, you can find it all at Braza Churrascaria in Hong Kong, Lan Kwai Fong's famous restaurant that specialises in all-you-can-eat Brazilian barbecue served rodizio style, where the meat is brought over to you on theatrical sword-like skewers and carved tableside.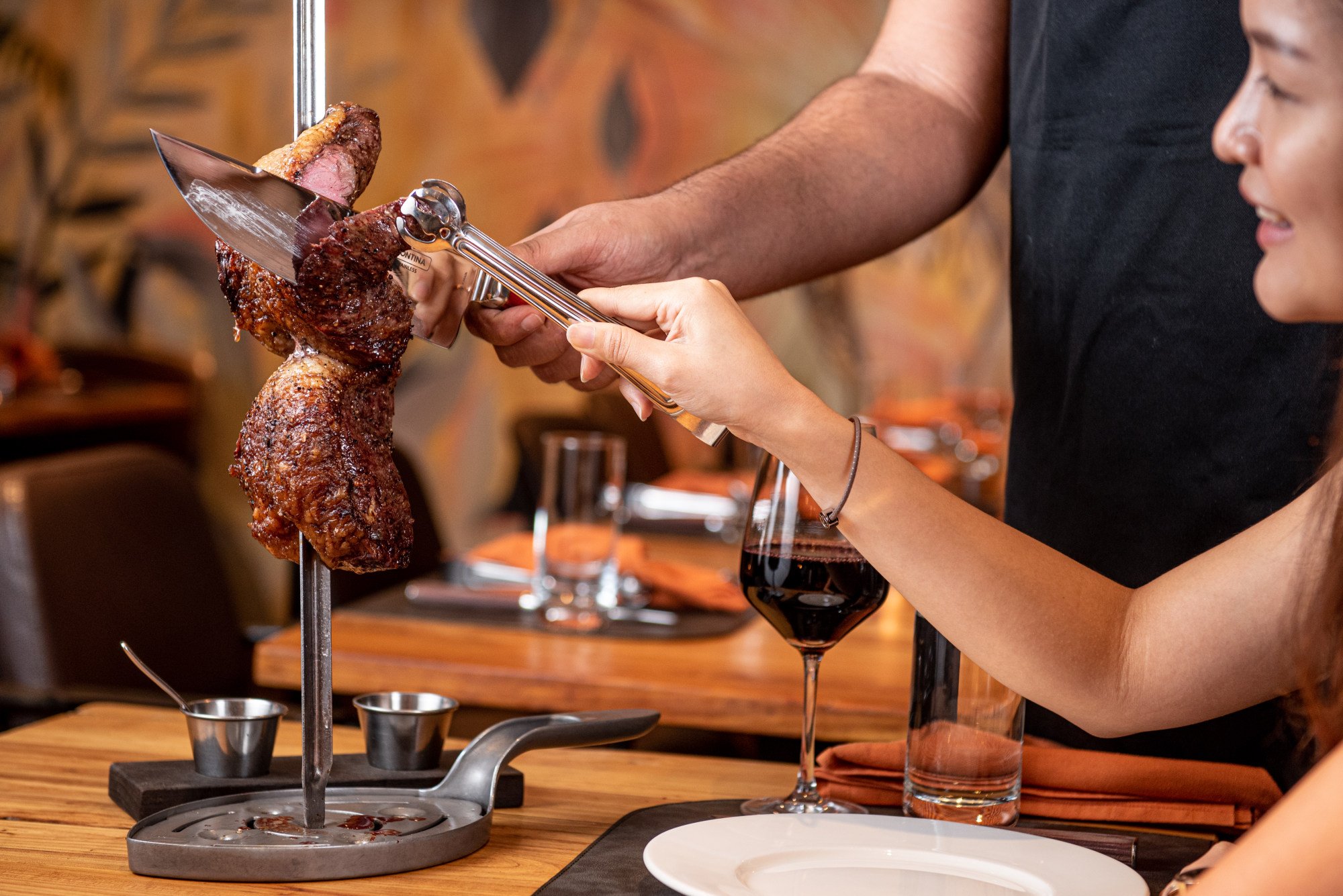 Braza turns eight this year and to celebrate its birthday, as well as the 200th anniversary of Brazil's Independence Day that falls on September 7, the restaurant has a special offer that will run from September 8 to October 8.
Every night from 8:08pm onwards, except for Fridays and Saturdays, guests can enjoy the dinner buffet along with a welcome glass of Caipirinha and a bottle of house white or red wine at the bargainous price of HK$888 for two (plus 10 per cent service charge; maximum eight guests), with each reservation lasting for two hours. As the usual price of the dining experience is HK$418 per guest and excludes drinks, this special rate is excellent value for a fun night out in Central.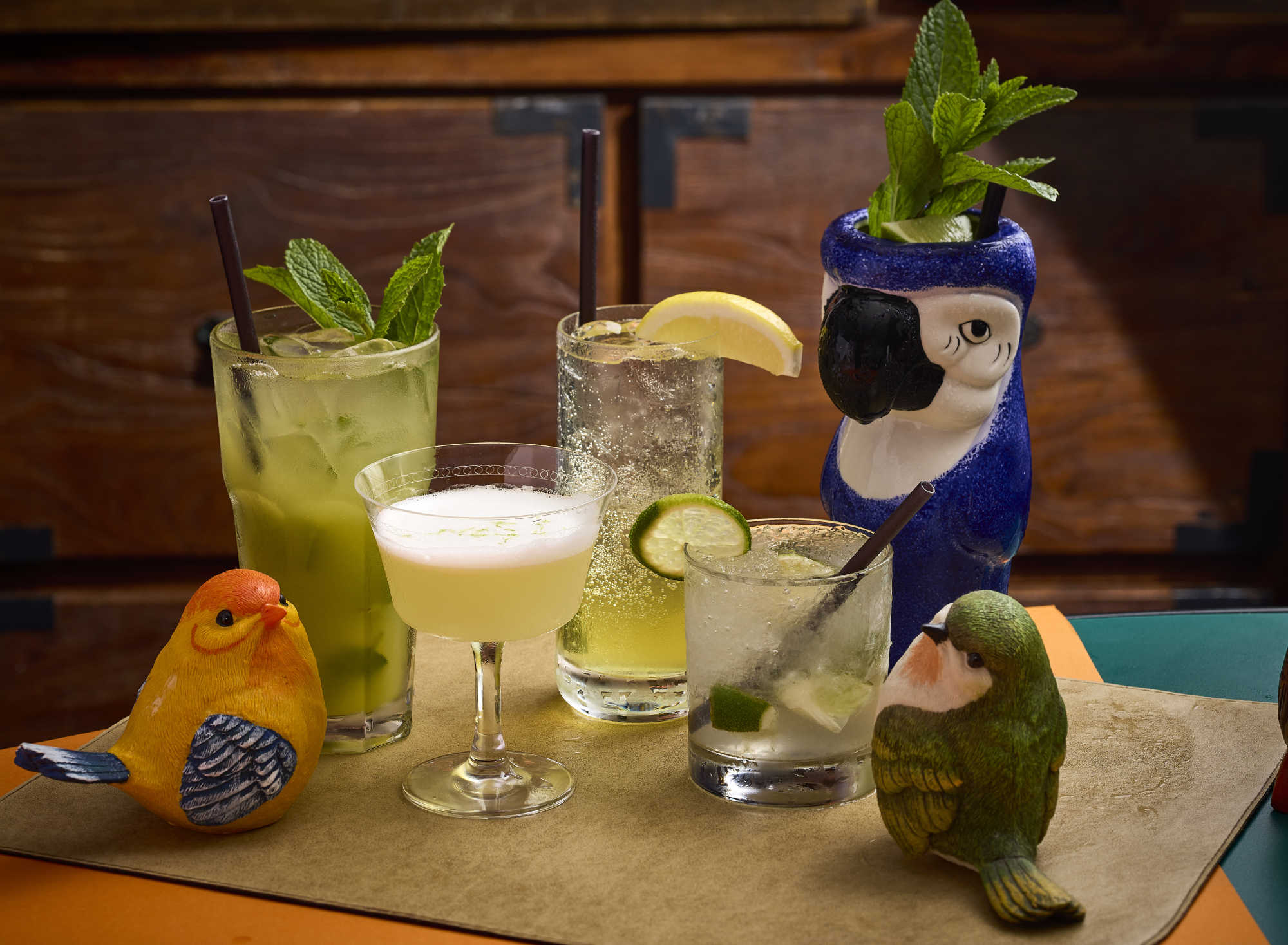 At Braza, guests can feast on a menu of perfectly charred picanha, the restaurant's signature rump steak; along with Caribbean-style hanger steak; lamb marinated with spiced mustard and orange; barbecued pork ribs; thick chunks of chorizo; prawns seasoned with garlic and Cajun spices; chicken wings spiked with ancho chillies and lots more. In between the array of mouth-watering meat brought tableside – surely enough to please any meat lover – guests can also head to the buffet table to help themselves to a wide variety of salads and sides.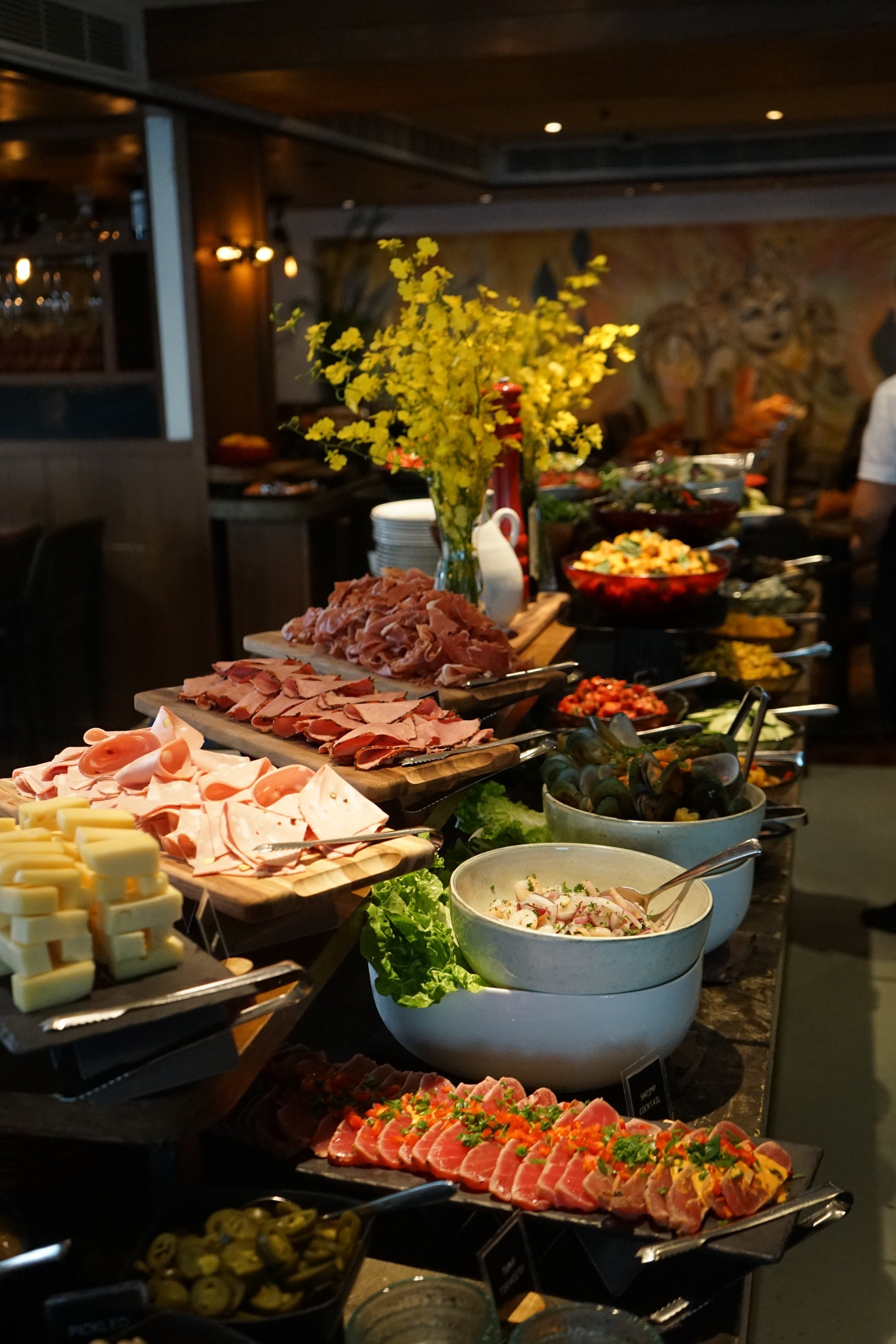 The generous buffet table includes house-baked breads; cheese and cold cuts; ceviche; a variety of salads made from organic vegetables; hot sides such as soup; mashed potato and pasta; and traditional Brazilian dishes such as carreteiro rice (a flavourful rice dish cooked with beef, vegetables, and herbs) and feijoada (black bean stew). To finish the meal on a sweet note, guests can savour a slice of pineapple roasted with cinnamon sugar, also carved tableside.
With some 18 cuts of meat on offer, as well as a buffet table laden with additional choices, Braza is the place to go if you are looking for an indulgent dining experience.