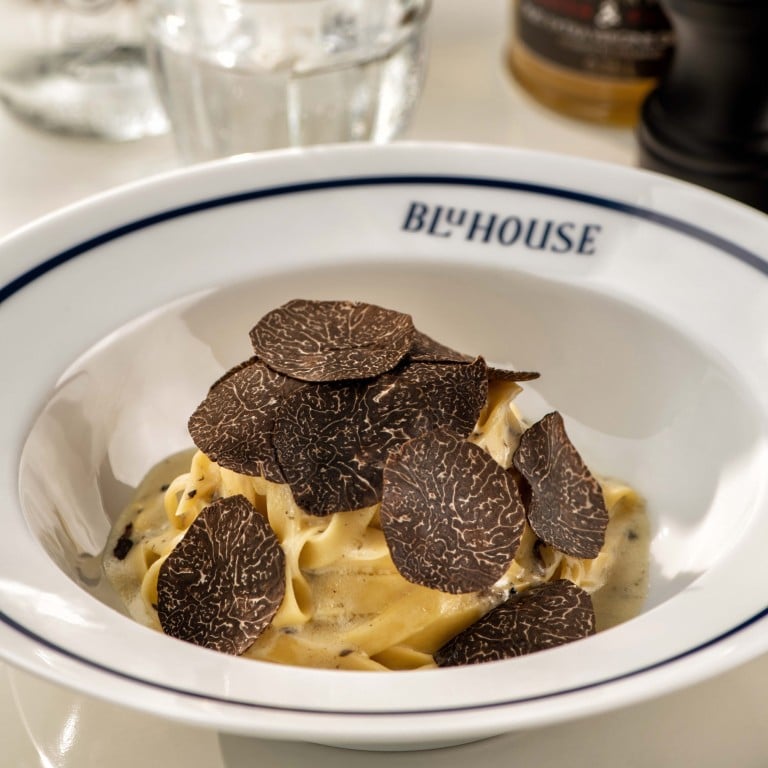 BluHouse restaurant review: chef Giovanni Galeota updates classic Italian cuisine in innovative ways, amid a canteen-like vibe in Tsim Sha Tsui, Hong Kong
Purists seeking a classier vibe might not be tempted, but the results from the kitchen, and the rotisserie counter which serves fantastic meats, are incredible
New openings at the ultra-glitzy Rosewood always feel like an occasion. Hits like the perennially popular Chaat and Henry have set the bar high. This paired with Hong Kong's enduring love for Italian cuisine meant that the opening of BluHouse was accompanied by significant buzz.
However, the stakes are equally high. The huge wealth of Italian options already available to diners, from neighbourhood casual to high-end five-star, mean BluHouse has to go the extra mile to stand apart. Not even harbour views of the city skyline can save a failing restaurant in this part of town.
Italian chef de cuisine Giovanni Galeota leads the kitchen. Galeota grew up in Naples and although he disavows fusion cuisine, he's not averse to updating the classics in innovate ways. This is obvious in the rigatoni alla carbonara (HK$198) – one of five types of handmade pasta dishes on offer – made with egg yolk, guanciale, Pecorino Romano cheese and black pepper. Ditching the more traditional spaghetti (even if the use of rigatoni is not unheard of) helps provide greater texture and offers a better vessel for the extremely pleasant and creamy sauce.
The casual, almost canteen-like vibe of BluHouse might not appeal to purists seeking a classier evening out – although that is exactly what K11 Musea's Dining Room by BluHouse is for – but it's still hard to argue with the results. The rotisserie counter serves fantastic meats, including the incredibly crisp pollo allo spiedo (HK$220 half/HK$400 whole) – a free-range yellow rotisserie chicken brined for six hours and roasted on an open flame – and the succulent and savoury Ariccia-style roasted pork (HK$198).
Ironically, where BluHouse disappoints is with the most casual food of all – pizza. There are eight types available (at around HK$90 each for a large slice) but the bases are a little stodgy and the toppings often excessive. Sometimes, less is more.
G/F, Rosewood Hong Kong, 18 Salisbury Road, Tsim Sha Tsui