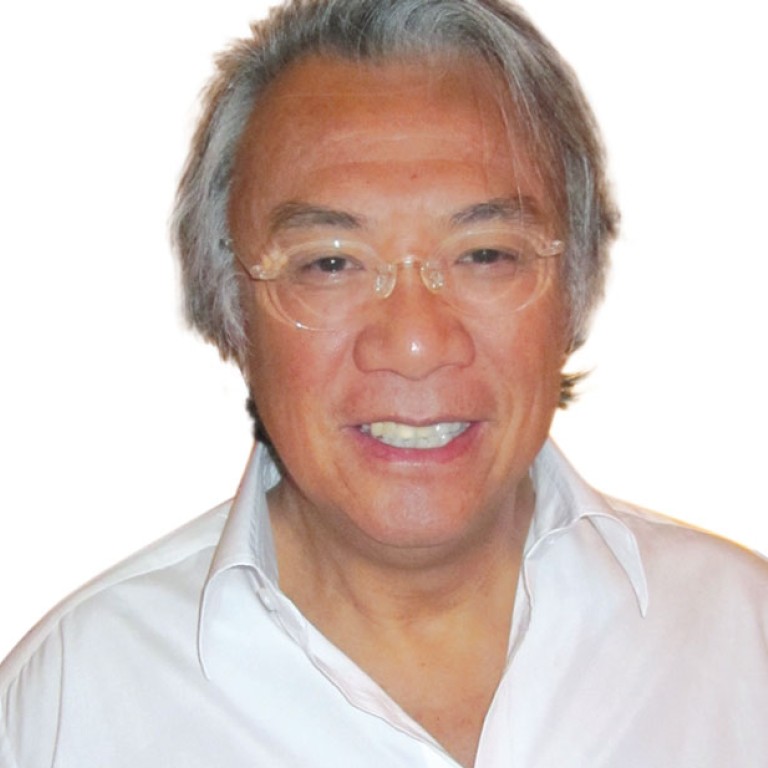 Shanghai Tang's Sir David Tang Wing-cheung
Shanghai Tang founder Sir David Tang Wing-cheung has a new book out, "A Chink in the Armour," a collection of his columns and articles written over the years. Johannes Pong chats with "Ah Sir" over cheung fun and congee at the China Club.
I wanted to be a bus driver. Then I wanted to be a professor of nuclear physics. In other words, I wanted to be either very basic, or extremely intellectual.
I always thought of starting my own businesses, though. I didn't want to work for other people.
Not speaking a word of English when I first when to England for boarding school wasn't traumatizing at all, it was actually rather amusing.
People often underestimate what I call a decent sense of humor. Seeing the funny side of things means that you are optimistic and philosophical about what's happening to you.
You see a bit more than those who simply sulk and look at the dark side of things.
Never losing this sense of humor is absolutely vital, especially in difficult situations.
I've talked to people like Nelson Mandela and Terry Waite, who've been incarcerated. I'm always interested in finding out how they cope with it.
I'll go further: having an absurd sense of humor is even more important, because you effectively turn the world upside down with your point of view.
Adults conflate what is serious with what is laughable. They are not mutually exclusive.
If you look at the House of Commons, very serious business is being transacted there, all with a lot of sarcasm, and a great deal of irony.
Just like the appreciation of music, or painting, humor has to be cultivated. And like all senses, it has to be developed as early as possible.
Being Chinese doesn't mean that you can't be an unabashed anglophile as well. People are so self-limiting.
If I hear that "east and west" cliché thing again, I'll vomit.
Hong Kong must become much less insular and considerably more international. This the most efficient city in the world, and its food is also by far the best.
The West Kowloon cultural district will take time to develop. It won't happen overnight, but hopefully it will grow into a world-class art destination that we Chinese people can be proud of.
Having grown old now, I believe that the most beautiful things come not from nature, but from humanity. Something sad, poignant, with a bit of pathos.
Heroism, or martyrdom in war, or someone doing somebody a good turn, seeing a charitable act—they often beat the natural beauty of the world, which is easier to perceive, because the sunrise, the ocean, the clouds, they are all there already.
I want to tell kids not to continue dreaming about what they want to do, but start doing what they can do.
I have so many regrets in my life—too many to name. Let's go through the categories.
In business, I think I should've gone into property. I see all these people who made so much money, and they're all stupid.
In love, I regret not being more naughty when I was slim, young and suave. Now I'm a fat old man.
In music, I regret not practicing, because it is a discipline.
In literature, well, I don't know if I could've read more, but I wish I could've written more.
I've always wanted to write a proper book, but short of that, the next best thing was to write short articles and produce an anthology of them.