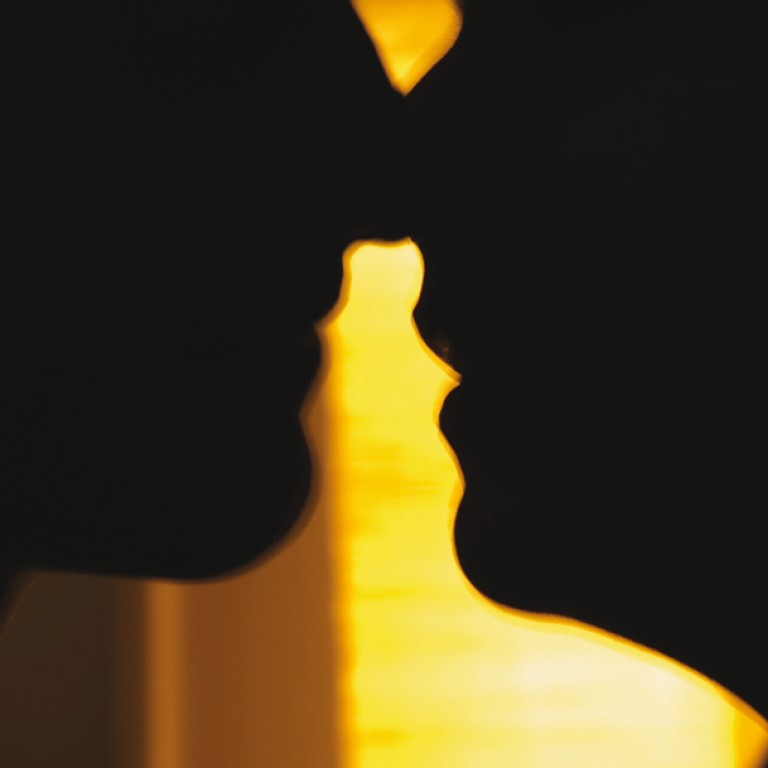 The government's recent criticism of a documentary about homosexuality and decision to pull a lesbian poem from an exhibition spurs worries of a new round of discrimination.
Hong Kong is one of the freest cities in the world. We enjoy freedom of speech and embrace diversity in our lives in much the same ways as other cosmopolitan cities like New York and London.
But every once in a while, despite the fact that we worship out-of-the-closet celebrities and have a plethora of films dealing with homosexuality, somehow the G-word manages to stir up heated discussion in our society, casting doubt on our acceptance of the homosexual minority.
The Broadcasting Authority, the electronic media watchdog, issued "strong advice" to Radio Television Hong Kong (RTHK) last month, stating that an episode of its long-standing weekly documentary program, Hong Kong Connection, was "partial and biased towards homosexuality" and "unfair to Christians."
The episode broadcast last July entitled "Gay Lovers" featured gay and lesbian couples talking about their thoughts on gay marriage. The Broadcast Authority subsequently received a total of 22 complaints from the public about the program.
The General Secretary for the outspoken Christian group The Society for Truth and Light, Choi Chi-sum, said on a later RTHK program that he thinks it is OK to show different aspects of reality in our society, but the program failed to be objective on the topic and instead heaped "praise" on homosexuality and created a "shock effect." Choi was unavailable for further comment.
A day after the criticism of Hong Kong Connection was made public, a love poem written by a lesbian couple was pulled from the city's first art exhibition showcasing the work of more than 30 gay and lesbian artists in a public venue at the Cultural Centre in Tsim Sha Tsui. The Obscene Articles Tribunal classified the poem as a "Class-II" article, which means it cannot be viewed by anyone under 18 years old.
In a quirky mixture of colloquial Cantonese and classical Chinese structure, the poem describes an enticing SMS phone exchange between two women with lines such as "kiss you, tongue upon tongue"; "I'll just have to be good and touch myself"; and "pinch your thighs." Nothing too over the top compared to most movies featuring heterosexual romantic scenes.
The incidents have raised another round of discussion about where to draw the line. Many may have raised eyebrows, and some might even ask, "what the heck?" – but maybe no one has stronger feelings about this than Joseph Cho Man-kit, one-half of the gay couple who appeared on Hong Kong Connection (his partner did not appear on the show for fear of being ostracized or fired from work): "I was actually depressed for a few days because the ruling might discourage [sexual] minorities from speaking up in the future."
RTHK is also enraged and has issued a statement saying the program's aim, as it always has been, is merely to reflect observable facts of reality, and to introduce a particular minority group's viewpoint to the public. The program "did not debate sexual orientation from a legal or ethical perspective" in any way, says the government-funded broadcast medium.
Cho believes the incidents are an obvious act of discrimination against people with a different sexual orientation. "Hong Kong is regressing, relapsing, declining and deteriorating," he says.
"Zillywow," the couple who wrote the poem, says they believe "in a heterosexual context, [our poem] wouldn't be viewed as totally scandalous or obscene."
Professor Yau Ching from the Department of Cultural Studies at Lingnan University, who is also a lesbian and organizer of the exhibition at Cultural Centre, believes the move to pull the poem out is an act of "homophobia from the government."
And of course the government is saying otherwise – in a subtle way. A Home Affairs Bureau spokeswoman says they are "solely the sponsoring agent" for the exhibition. They only recommended the artists - "according to sponsorship guidelines" - to submit their materials to the tribunal "to double-check and see if anything would be in breach of existing laws, rules and regulations."
Associate professor at the School of Journalism and Communication of the Chinese University, Anthony Fung Ying-him, feels the government has "the lawful right to uphold a moral standard, but should also display the moral responsibility and possess the social and cultural sensitivity to assess the general value system of its society and then follow suit."
"In this case, the Hong Kong government isn't doing such a good job," he says.
Professor Fung notes that the current way of defining the community standard lacks transparency and adds that "government bodies are inevitably more conservative, but they shouldn't lag so far behind the views and standards of the general public."
And what is the Equal Opportunities Commission doing amid all of this? A spokeswoman says they support press freedom and are against all forms of discrimination but – surprise, surprise – there is currently no anti-discrimination laws regarding sexual orientation in Hong Kong.
She also says they are "forced to take a neutral stand" in these two cases because they are not the ones who received the complaints about the incidents.
Professor Fung says the government should do more than simply impose censorship when a sensitive topic like homosexuality comes up. "There ought to be a lot more honest discussions of gender and sexuality on prime-time television in a supposedly liberal society," he says.